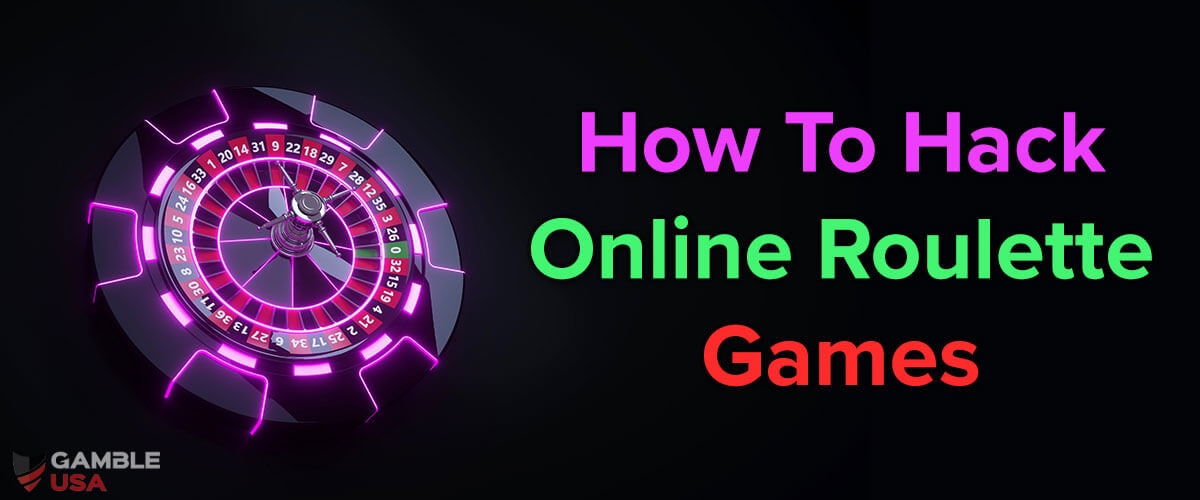 Since roulette was first created in 18th century France, gamblers from across the globe have been trying to crack this game. This notoriously simple game has proved extremely hard to beat, with even Einstein declaring the only way to win money was to steal it from the table, but is that really true?
In this article, we will explore if it is possible to hack roulette and what casino tips and tricks you can use to walk away with a big win!
How to Hack an Online Roulette Game
Sorry to break it to you, but hacking online roulette is not possible. Stay well away from anyone trying to sell you their secret method to hack online casinos roulette or their ingenious "software." You have a better chance of hacking an online bank than you do online roulette, and both are super illegal!
Online casinos use state-of-the-art encryption to keep hackers out and also have a security team constantly monitoring the site. To make matters even worse, online roulette is powered by a random number generator (RNG). This algorithm is constantly tested by game designers and is virtually hackproof. This same algorithm ensures that online roulette isn't rigged and that it provides the players with a fair chance of winning.
Maybe, if you are a gifted hacker, you could break into an online casino and cause havoc to the site's online roulette. But the chances of not getting detected and actually cashing out are 0!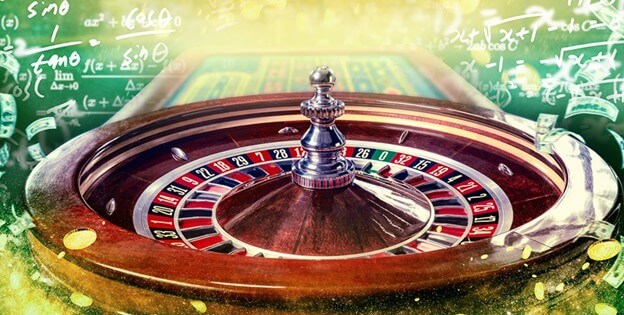 Roulette Cheats That Could Get You in Jail
It is possible to beat a physical roulette table at a brick-and-mortar casino. Unfortunately, all of the effective roulette cheating methods are illegal and will send you on a one-way trip to jail! Here are some roulette cheats that have been proven to work at land-based casinos:
Padding Wheels
Padding a roulette wheel involves altering the construction of the roulette to increase the odds of the ball landing in certain spots. When this technique is done correctly, the ball will bounce more or less on certain parts of the wheel. This can be achieved by using different materials. For example, a soft type of wood would prevent the ball from bouncing, while a hard metal would cause the ball to divert away from certain pockets.
Obviously, you can't just walk into a casino and, when the croupier is distracted, whip out your own wheel. To pull this roulette cheat off, you must have inside connections within the casino industry. The person in charge of sourcing roulette wheels for a casino needs to be corrupt, and you need to know someone involved in the manufacturing of wheels for roulette.
You are most likely able to run this scam at an illegal underground casino. If you can team up with a worker at the illegal casino and get them to smuggle in your padded roulette wheel, then you might earn some serious cash.
Clocking
One of the most popular roulette cheating methods is known as clocking. This is where you use electronic devices that record the position of the ball, its speed, and the speed of the roulette wheel. It then crunches the numbers and can compute where the ball is most likely to land.
There have been some famous cases of clocking. Back in 2004, two Serbian men and a Hungarian woman showed up at the Ritz in London and decided to play some roulette. Over a few days, the trio managed to win over £1.3m. This massive win set off alarm bells at the casino.
The Ritz' security team was convinced that the trio was using a laser beam and feeding the data into a computer device and then relaying the information to the person making the bets. Even though the police performed a lengthy investigation, the lucky gamblers were able to keep their winnings as there was a lack of evidence, and using a computer device to gamble is not a crime in the UK.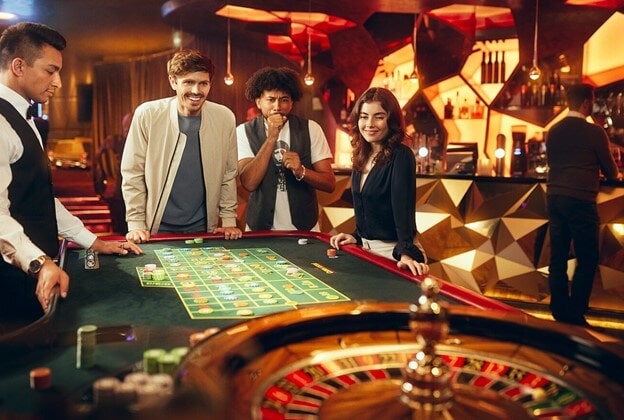 Using Magnetic Balls
It's time to break out the magnets! This method involves using a ball with a small magnet inside, then secretly wearing a powerful magnet and standing near the roulette table. When pulled off successfully, the ball will be drawn toward you, allowing you to predict which pocket it will land in. Again this roulette cheat is an inside job, as you need the help of a crooked dealer to get your magnetic roulette ball into the game. Tampering with roulette equipment is a criminal act and will result in you facing legal action and potentially a jail sentence.
Sleight of Hand Cheat
Sleight of hand involves making illegal bets or illegally moving your chips when the croupier is not looking. There are two main types of sleight-of-hand cheating in roulette, past posting, and pinching.
Past Posting Hacks
Past posting involves secretly adding chips to winning bets, guaranteeing free money. For example, let's say you bet $10 on black, then just as the ball is coming to a stop, you discreetly add another $10 to your bet, instantly doubling your winnings.
Only the bravest gamblers would dare this move. The chances of getting caught are very high, and the croupier keeps a close eye on large bets, so at best, you may end up with some small extra winnings.
Pinching Roulette Hack
Pinching is a classic roulette hack, it involves making a standard roulette bet, but if the bet loses, you quickly remove the chips before the croupier collects them. When performed correctly, you are free rolling, meaning if you win, then you collect your chips, but if you lose, you keep your cash.
Croupiers are trained to watch out for this behavior. Also, while you might get away with this cheat occasionally, it is not something you can do regularly because you will eventually be spotted by the croupier or the thousands of cameras monitoring your every move!
Online Casino Roulette Tricks That Work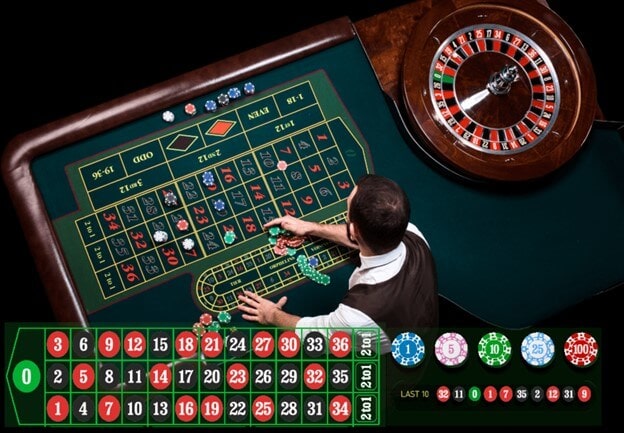 While straight-up hacking online roulette is virtually impossible and super illegal, there are some online casino tricks you can use to tip the odds in your favor! Try out these methods the next time you hit the online roulette tables:
Avoid American Roulette
There are two main types of roulette, American and European. American roulette features two zeroes, while European roulette features only one. This means the house edge for American roulette is 5.26%, while the house edge for European roulette is only 2.7%. Some variants of French roulette have a house edge as low as 1.35%, making it also significantly more favorable than American roulette. When gambling online, always look for low-house edge games! This method won't turn you into a winner by itself but should be used in conjunction with the other tricks below.
Go Bonus Hunting
Most online casinos provide big deposit bonuses to new players. Casino sign-up bonuses are a marketing tool to attract new customers. Common promos are 100% deposit offers up to $1000. For example, if you deposit $500, the site will credit your account with an additional $500 in bonus cash.
Now you can't immediately withdraw these bonus funds, online casinos aren't that stupid! Sites insist that you meet a wagering requirement that states you have to bet the bonus a certain number of times before you can cash it out.
Sometimes sites get a little aggressive with their marketing campaigns and set low wagering requirements! For example, if you find a site with a wagering requirement of 20x or below (even better if the bonus is non-sticky), you can turn a profit playing roulette. Here is how it works if the site has a theoretical 10x wagering requirement:
Make an initial deposit of $500 and receive $500 in bonus funds
Head to the online roulette table
Bet $18 on red, $18 on black, and $1 on 0 (you will lose $1 of your own money on every spin)
Make 135 spins to pass the 10x wagering requirement
You will have lost $135, but thanks to your $500 bonus, your profit will be $365! Unfortunately, many online casinos are aware of this trick, and it is becoming increasingly hard to find bonuses with low wagering requirements, but it is still possible.
Abuse the VIP System
Taking advantage of a casino's VIP system is how many whales have won serious cash. To reward existing players, online casinos have a VIP system offering different bonuses, cashback, gifts, tournament entries, and everything you can think of.
Now the standard VIP system has been calculated to ensure that the casino does not give too much of its profits back to the players. However, if you are a big-time player, you can often get custom deals. When working out these custom deals, casinos can make mistakes and end up giving away too much, resulting in their small roulette house edge evaporating.
To flip the edge in your favor, you need to demand things like increased cashback, low wagering requirement reload bonuses, and demand as many high-cost gifts as possible! This method relies on a casino being greedy and underestimating your gambling ability. To pull this trick off, you need a serious bankroll, know how to build relationships, and be a master negotiator!
How Casino Operators Are Guarded Against Roulette Cheaters
Casino operators are not stupid! They use various methods to catch roulette cheaters and maintain the integrity of their games. Cheaters directly impact a casino's profitability, so operators are highly incentivized to prevent any forms of cheating and advantage play, including card counting. Whether you're playing roulette online in New Jersey, or Atlantic City Roulette, your chances of actually hacking the game and walking away with money are near zero. Here are some of the prevention methods they use!
Online Roulette Casinos
The main method online casinos use to prevent cheating is by powering their roulette games with a random number generator (RNG). This online casino software produces a random output and ensures you can't predict the next number. In addition, this algorithm is encrypted to prevent any 3rd parties from tampering with it.
When you sign up to an online casino, you have to agree to the site's terms and conditions. Online casinos will include clauses that state if you break the site's rules or are found to be cheating in any way, the casino reserves the right to ban your account and confiscate your winnings. If you are engaged in any suspicious roulette play, the online casino will conduct an investigation, and if you are found guilty refuse to payout, meaning you can say goodbye to your bankroll and forget about withdrawing your winnings!
Another way online roulette casinos protect themselves against cheating is by requiring all players to verify their identity. An online casino will verify your name, address, and date of birth. They will request you send them official documents such as your driver's license and bank statement. So even if an online casino only discovers your roulette cheating after you successfully cash out, they can send all of your details to the police, who can quickly track you down.
Brick and Mortar Roulette Casinos
Brick-and-mortar casinos are loaded with cameras. A large casino may have as many as 3000 cameras hooked up to over 60 monitors. They hire people to study these cameras in real time, like a hawk. In conjunction, they have pit bosses who monitor the roulette games in person.
If you are even thinking of cheating, you will quickly draw attention from the casino! Typically, if you start betting strangely or winning, a pit boss will be notified who will come over and start watching you. The cameras will also zoom in on you.
If the casino finds evidence of cheating, they will quickly stop you from playing and may even detain you until the cops arrive. Even if they can't prove you are cheating, the casino can prevent you from playing and ban you from entering their establishment again.
Even if you manage to bypass the pit boss and the eye in the sky, you still need to cash out. Before cashing out huge wins, most casinos will often investigate. Again if they find any evidence of cheating, they can refuse to pay you. This is why cheaters often work in teams and only cash out small amounts to avoid raising suspicion. For example, 6 people cashing out $20,000 each is far less suspicious than one person trying to cash out 6 figures.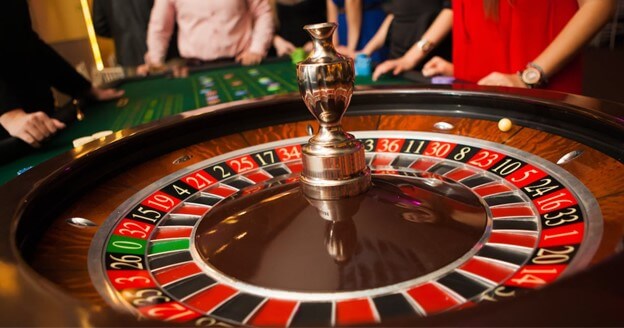 So, Is There a Way to Hack Roulette?
Hacking online video roulette is not possible. To pull it off, you would have to bypass the site's encryption using your ingenious hacking skills while also avoiding the online casino's security systems. It is also highly illegal, and you will serve jail time.
Now hacking a physical roulette wheel at a brick-and-mortar casino is possible. The most effective method is known as clocking. This is where you use a computer device to measure the point at which the ball is released and the speed of the ball and wheel. The device then calculates where the ball lands.
Clocking does shift roulette's odds in your favor, but there is a slight problem. Casinos are well aware of this technique, and you will get instantly banned and may face legal action if caught. Unfortunately, hacking roulette is not a reliable way to get rich!
FAQ's
How to cheat online roulette?
Cheating at online casino roulette is virtually impossible. This is because online roulette uses a random number generator (RNG) which is encrypted. To cheat, you would have to hack into the online casino, and your suspicious activity would be quickly identified by the security team.
Can online roulette be manipulated?
While technically online roulette can be manipulated, casinos already make a lot of money from online roulette that they don't need to rig the game. Also, online casinos sites are subjected to 3rd party audits where their games are tested. If online casino games are found to be manipulated, they will lose their license and face criminal penalties.
How to hack a roulette machine with a phone?
It is not possible to hack a roulette machine with a phone. Roulette machines use a random number generator (RNG) protected by encryption. It also takes far more computing power than a phone possesses to crack a non-encrypted RNG.
Do electronic roulette machines cheat?
Electronic roulette machines do not cheat. They are programmed to have the same odds as a standard roulette machine. Casinos don't have the incentive to manipulate their electronic roulette machines because the house edge is already high (5.26%).
Is there a download software hack for Evolution games?
There is no publicly available software that allows you to hack Evolution games. Any software manipulating Evolution games is highly illegal and would be quickly detected by an online casino's security team.
What is the roulette-winning formula?
The only legit roulette-winning formula is to use a special computer device that measures the speed of the ball and the wheel and then calculates where the ball is likely to land. These devices only work on some physical roulette tables, but if the casino discovers you are using such a device, you will be banned and may even face legal action.