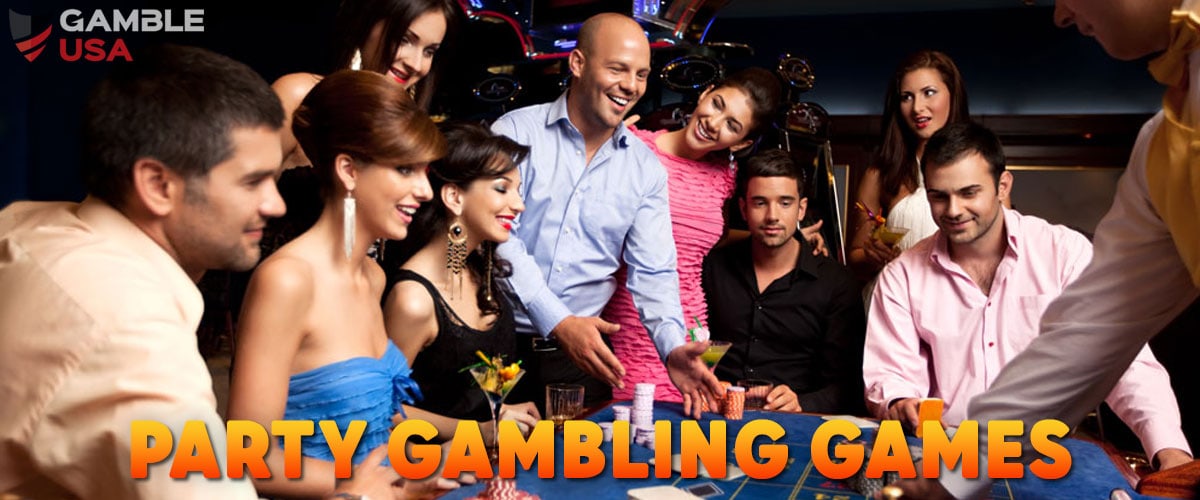 Is it your turn to host a night party in your home this Saturday? We can feel your pain!
Baking sourdough bread, playing puzzles, or watching movies while eating from the same bag of pretzels can be boring enough.
Are you ready to spice things up with a casino-themed party?
The key to hosting such a memorable night is simple: make Casino Royale-themed invitations, order some chicken and waffle bites, turn the lights on, set a playlist featuring some smooth jazz music, and keep a positive attitude to create a night to remember. And don't forget to buy colored chips and a deck of cards.
What about the games?
That's the point where we step in!
Best 10 Party Casino Games
Below are 10 exciting casino-themed games with some pretty crazy twists to some of them.
🥇Shot Roulette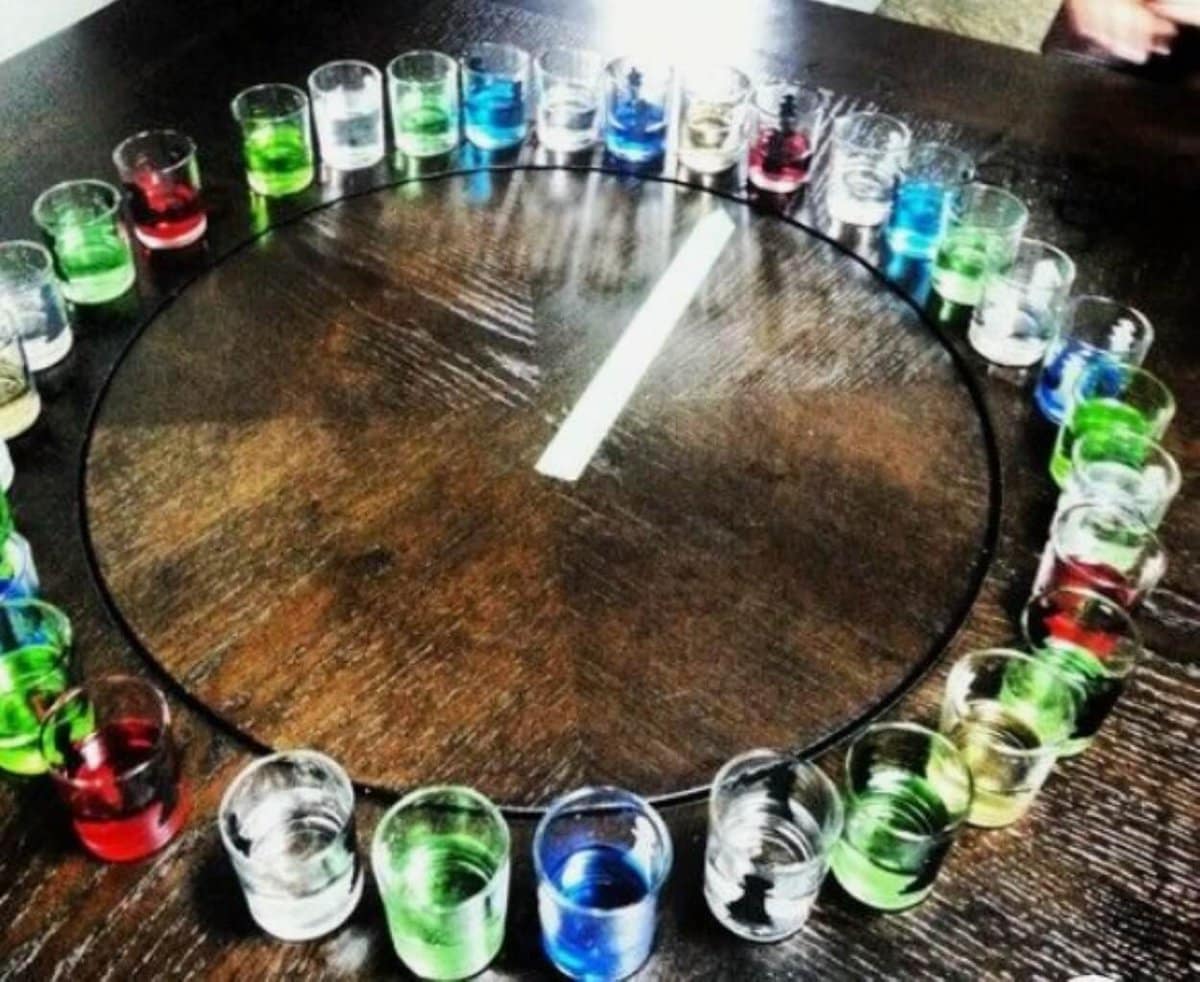 Starting the party with an energetic round of Shot Roulette is a perfect way to relieve any anxiety one may feel. You'll need a DIY roulette wheel, roulette ball, and several glass shots.
Similar to the original roulette wheel, a shot is associated with each number on the board. The player spins the wheel and must drink the shot connected with the number in which the ball falls. For example, if the ball lands on sector 28, you should drink a shot of vodka. The game continues until all of the glass shots are emptied. You don't drink anything for the rest of the round if you get an empty shot.
If you don't have the necessary things for playing Shot Roulette at home, do it online. Just log in to your casino account and start playing. Drink the shot corresponding to the pocket where the ball lands, and let the good times roll.
🥈Casino War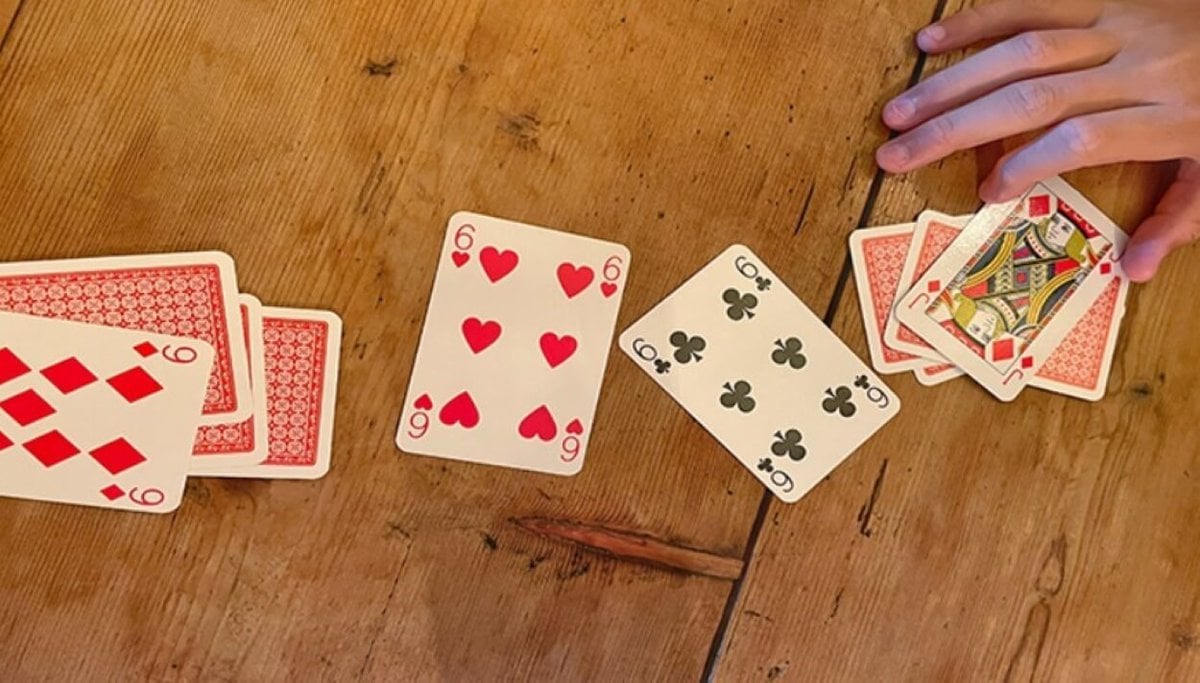 Casino War is one of the simplest games to learn and is suitable for parties. It uses a regular 52-card deck and takes no expertise to play.
The dealer will place two cards face up on the table, one for each player and one for the dealer. The player with the highest card on the table wins. Aces are the most valuable cards; the suits (hearts, diamonds, spades, or clubs) don't make a difference. The highest card wins.
If both the player and the dealer draw the same card, the player has two choices: raise the white flag and lose half of the original stake, or double up and go to War! If the player chooses War, the dealer will draw a fresh round of cards.
An alternative would be to play Casino War at your favorite online casino. It's a highly entertaining game that you can enjoy playing for hours.
🥉Blackjack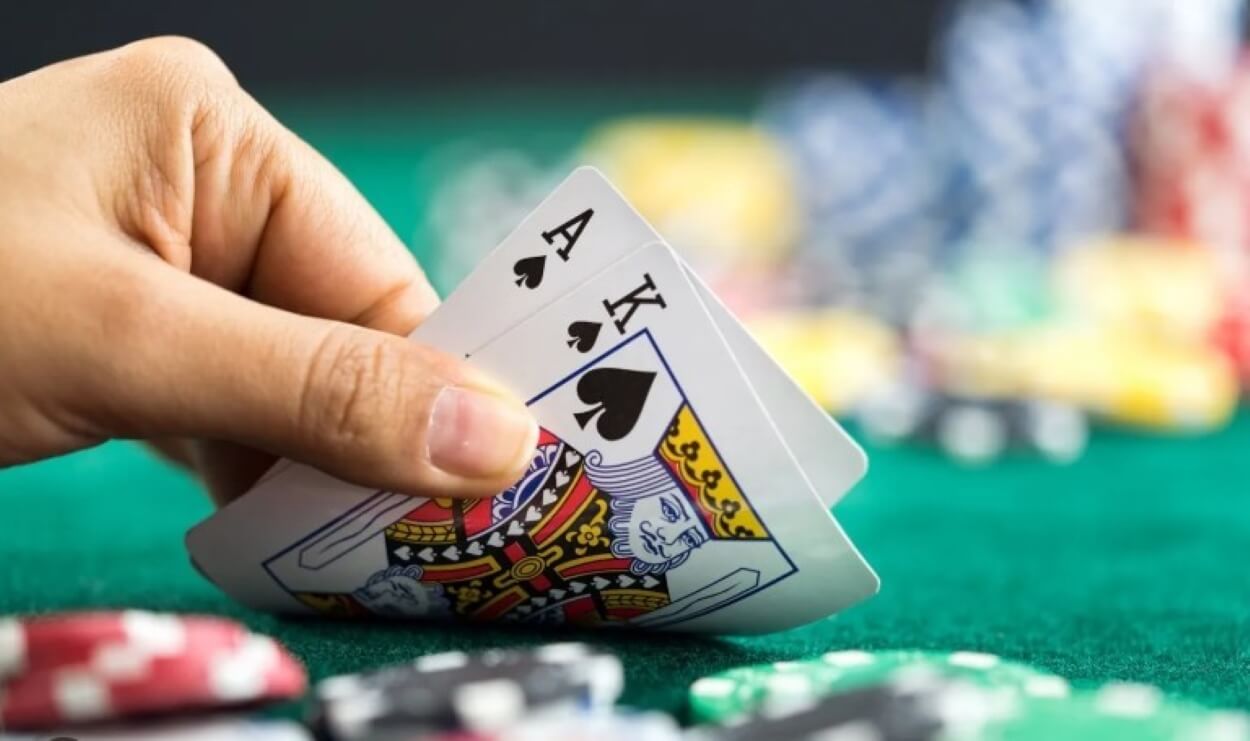 From the 1800s until this day, Blackjack never waned in popularity. It's one of the best games for night parties, probably because it progresses very quickly and it's easy to count to twenty-one.
You only need a table, chairs, and a regular deck or two of 52 cards to play the game at home. You can use counters or poker chips instead of cash to put bets.
Explain to your friends the basic blackjack rules and the card hand values. The only goal for players is to come as near 21 as possible while hoping the dealer has a low hand or goes bust.
You can add a pleasant twist to the game: the loser of each hand must make cocktails for everyone.
If you've ever wanted to bring a luxurious casino environment into your home, you may try playing live dealer Blackjack at your preferred casino online.
🎖️Baccarat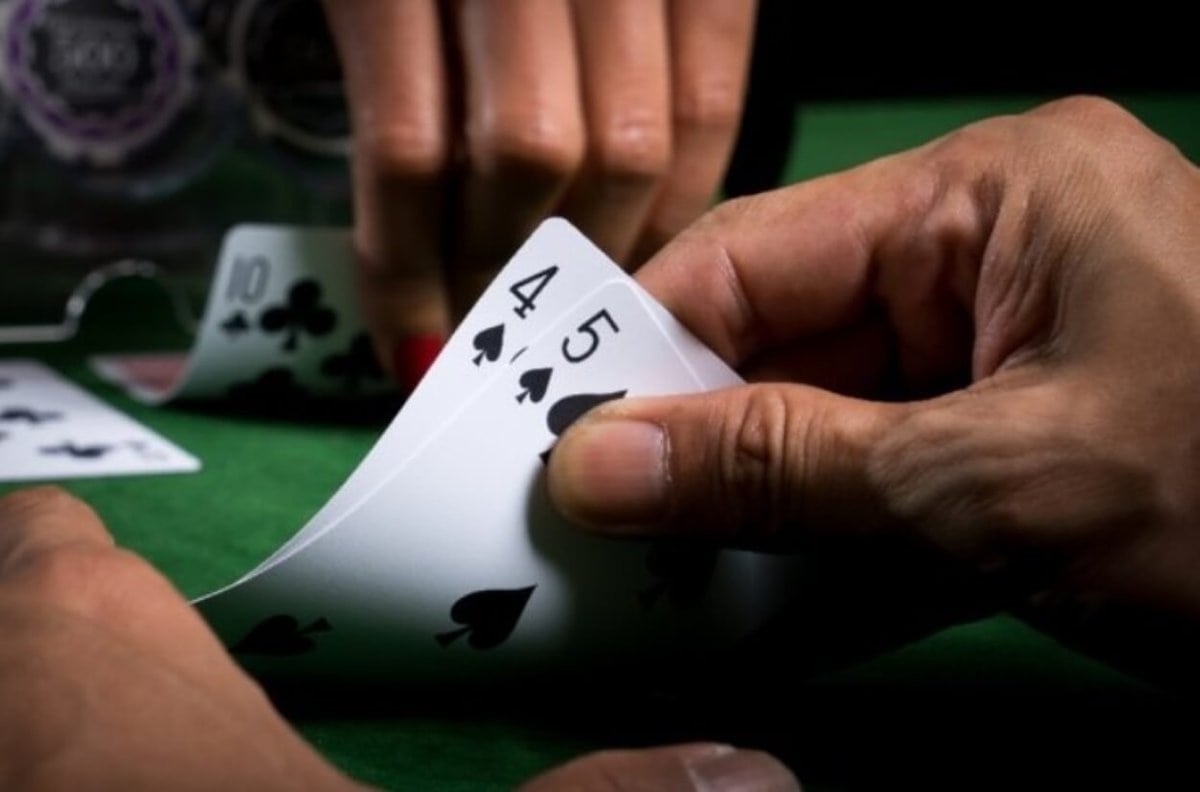 The 007-themed party is pointless without the game of baccarat.
Without getting too much into the rules, each hand is dealt two cards; if each hand totals 8 or 9 (9 beats 8), the hand is over. If not, the dealer deals each hand a third and final card. Kings, queens, jacks, and tens are all valued at zero, whereas aces are worth one. "Closest to 9" or the number 9 wins. It's as simple as that.
Baccarat versions to try at home with your friends include Chemin de fer and Baccarat Banque. The best part is that you can take the "house" edge.
To get the highest level of entertainment and experience the same authentic atmosphere as you would by visiting a real land-based casino, log in to your casino account and search for the live dealer baccarat game. You can change seats with friends while playing against the dealer.
🏅Dart Poker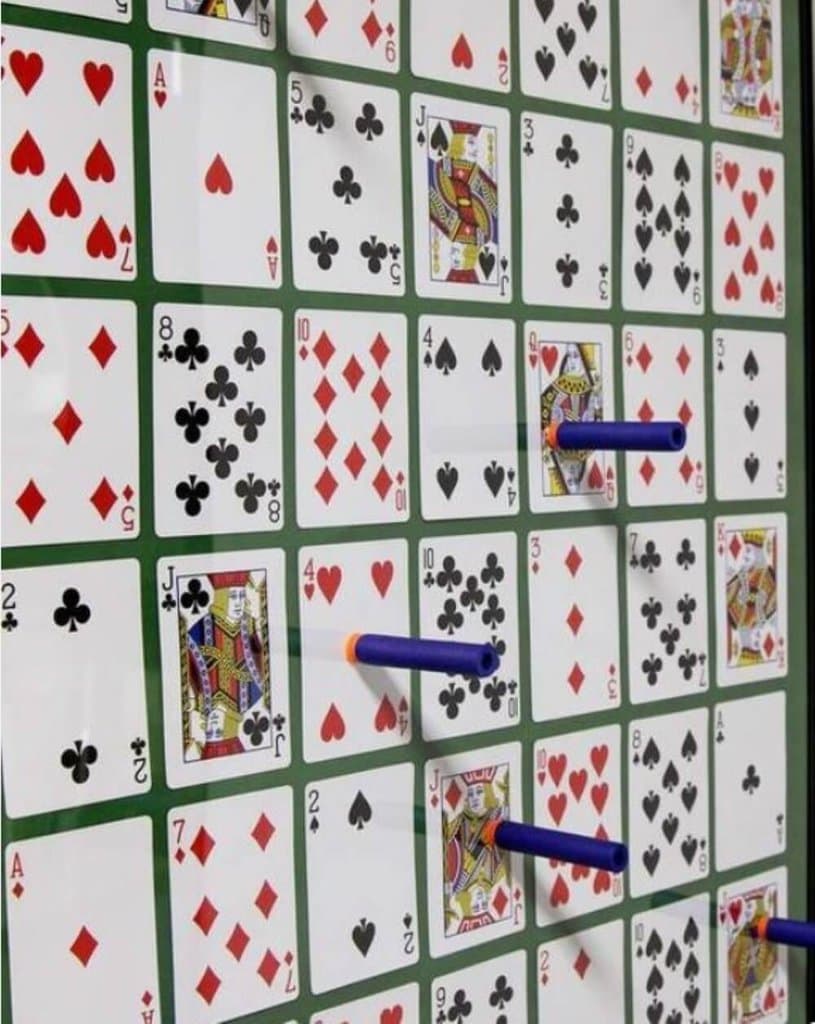 Dart Poker is perfect for friendly competitions in the comfort of your own home. The aim of the game is to "hit" cards off the board and construct a full poker hand. Players must wager on whether or not they will receive a good hand before collecting darts.
If a player receives a prevailing poker hand, including Royal Flush, Straight Flush, or 3 of a Kind, he wins the stake and gets a drink at no cost. The player will lose the game if he doesn't guess properly.
Also, there are many ways to enjoy poker with your friends online. Ask your friends whether they have a casino account, then log in and enjoy playing poker online.
$1,000 Bonus + $25 Free Play
21+. T&C Apply
21+. T&C Apply
Free play bonus
Great table choice
$1,000 Bonus + $25 Free Play
21+. T&C Apply
21+. T&C Apply
Wheel of Fortune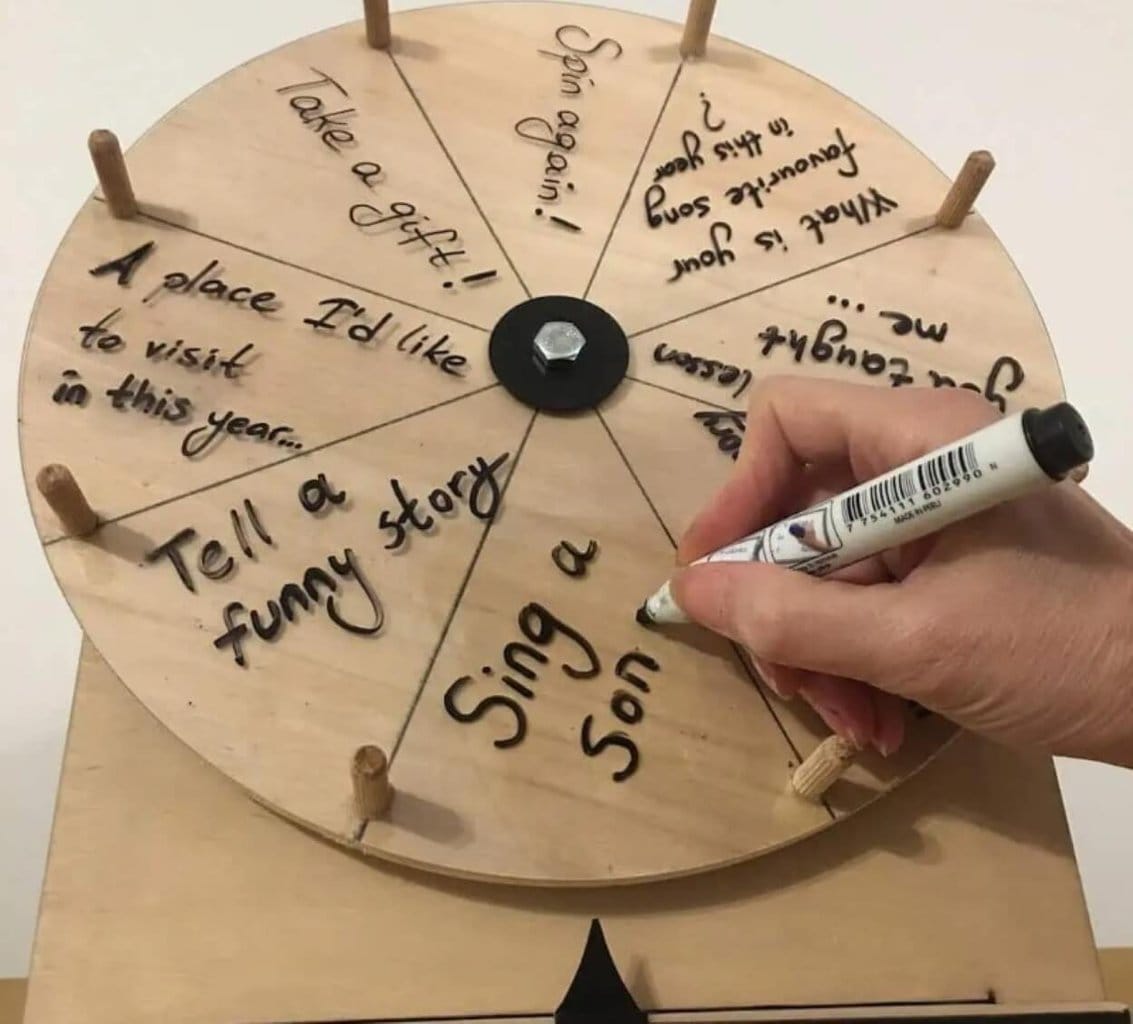 The Wheel of Fortune game can bring endless laughs and some awesome memories while partying with friends.
You can make a Wheel of Fortune from cardboard or foamboard easily. The wheel can be divided into sections of varying colors, each signifying a set of tasks or a potential prize.
You can make things more interesting by playing for pennies, chores, or even something a little spicier! Be creative.
If you don't have time to recreate a Wheel of Fortune at home, try the online version of Dream Catcher. Fire up your browser, log in to your casino account, and have the same fun online.
100% Deposit Match up to $2500 + $25 on Signup
Lots of games available
Website optimized for iOS & Android
Fast & secure payment methods
100% Deposit Match up to $2500 + $25 on Signup
Backgammon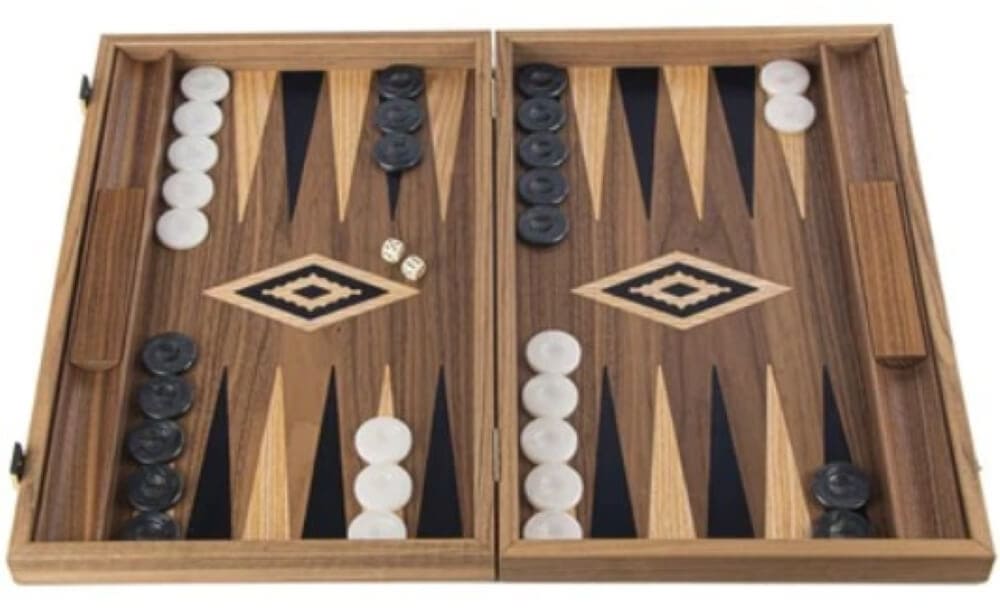 Backgammon is the Lord of the board games and one of the world's oldest games. Do you want to know why it's ideal for game night? It combines casino gambling and board games into a single pastime – a match made in heaven.
You'll need a backgammon board, the playing pieces (typically 15 white and 15 black or brown), and two dice to play. Players take turns rolling the dice and moving their pieces around the board. The first one to remove all the pieces is the winner.
There are many variants of Backgammon, and if you're eager to learn more with your friends, you can easily do it at online casinos.
Plinko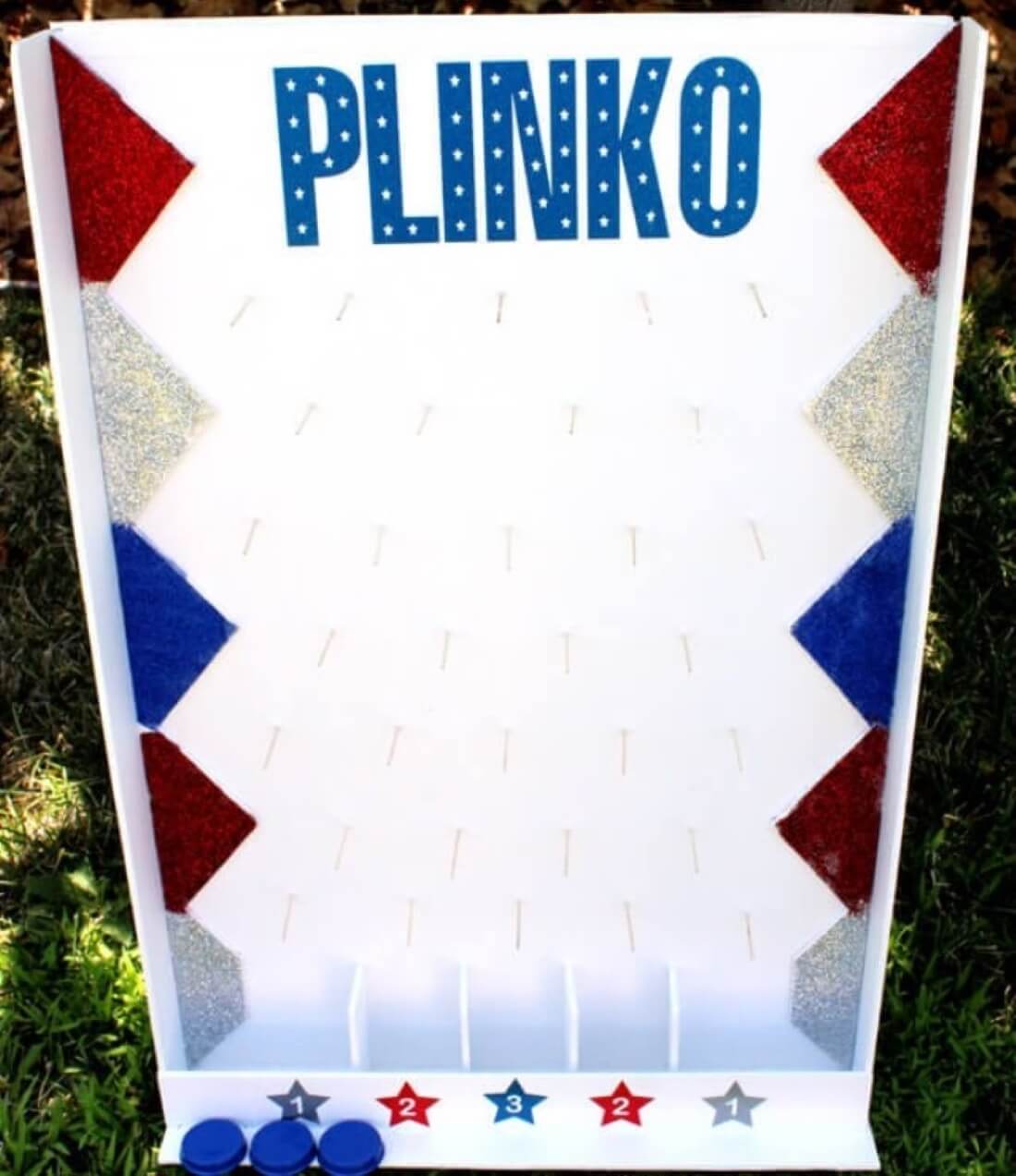 Another option for a casino-themed party game that may bring a lot of fun is Plinko. It originated from the classic Japanese game "Pachinko," a mechanical arcade game popular since the 1920s.
This game consists of a board with several pegs in a grid-like arrangement for players to earn rewards. It's a fun game where you drop an object, chip, or ball from the top of a board and watch it land.
You may play several versions at home, such as a bet on Hi-Lo or the first player to reach 21. Don't get upset if you didn't manage to make your DIY Plinko board on time. You can play it online along with your friends at your favorite online casino.
3 Card Poker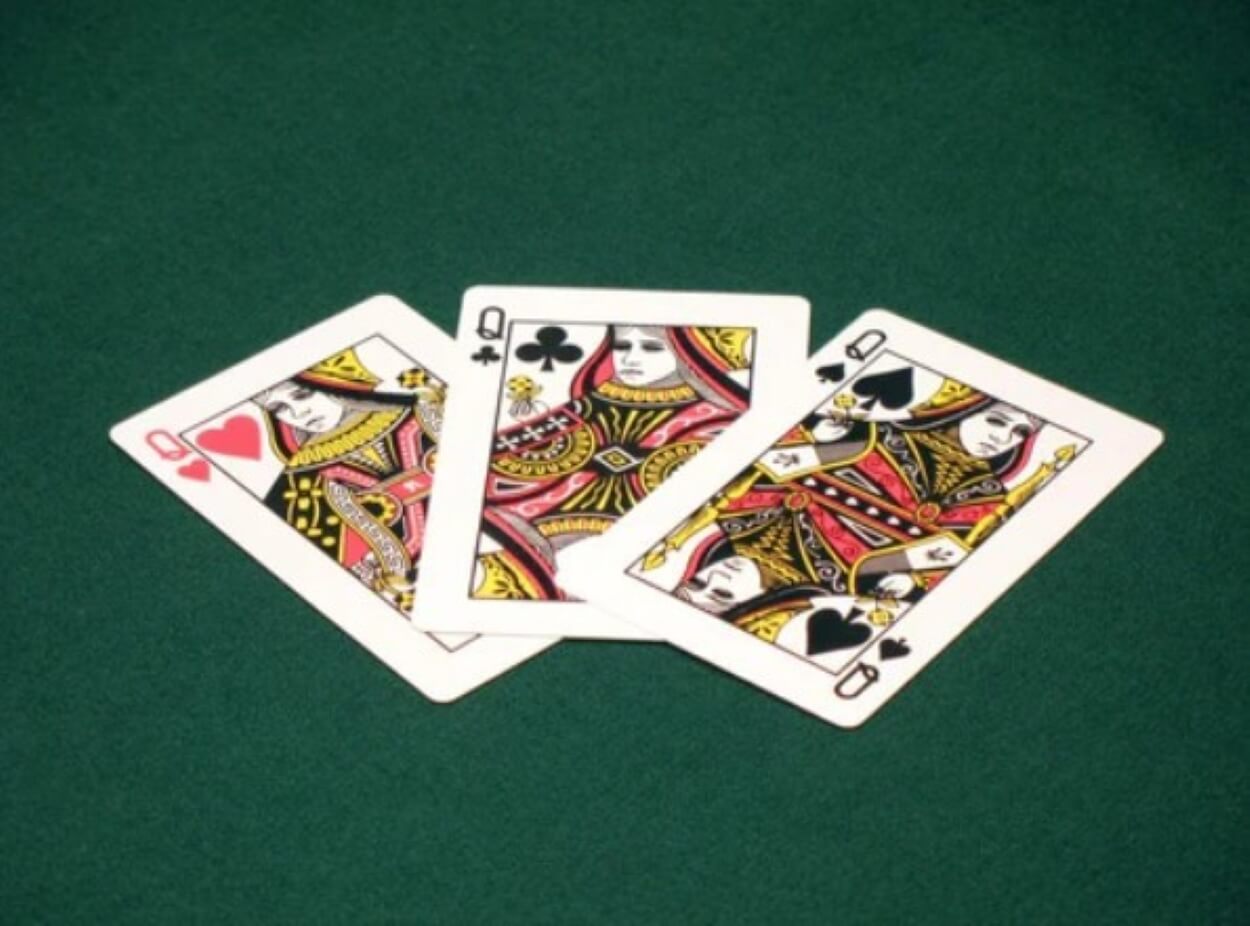 Three-card poker is played with a conventional 52-card deck. It requires very little setup and can be easily played at home parties.
Compared to other poker variants, three-card poker only requires three cards instead of the usual five. To win, the player must get the finest possible combination of cards, which can be done by remembering the following hands: Straight Flush, Three of a Kind, Straight, Flush, Pair, and High Card.
You can also play poker online, including 3-card poker and many other variants.
Rummy
Rummy is still among the most popular card games in the United States and is perfectly suitable for casino night parties. You'll need one or two decks of cards, a piece of paper, and a pencil to play with your friends.
Your goal is to arrange your cards in two ways:
Runs are three or more consecutive sequences of the same suit.
Sets (or books) comprise three or four cards of the same rank.
Unlike most other card games, rummy rules indicate that aces can be high or low, but not both. As a result, lines involving the ace must be of the form A-2-3 or A-K-Q, not K-A-2. The first person to make their entire hand into combinations in one manner or another, with one card remaining to discard, wins the game.
Rummy is a fun social game you can play with your friends at home. However, you can also play Rummy online for real money, enjoying all of the thrill and the opportunity to win some cash rewards.
Conclusion
From the moment you introduce these intriguing casino party games to your guests, the energy and enthusiasm at your event will be taken to a whole new level.
Casino night party games are the secret ingredient that can turn an ordinary party into an unforgettable one. They perfectly connect entertainment, competitiveness, and friendship, leaving guests feeling excited and satisfied. Have any better party game suggestions? Be sure to let us know.