Gamble USA strives to improve your online gambling experience. We aim to help you play safely, make informed decisions when gambling, and increase your betting knowledge through our guides.
We adhere to strict editorial integrity; our content may contain links to products from our licensed & legal US partners.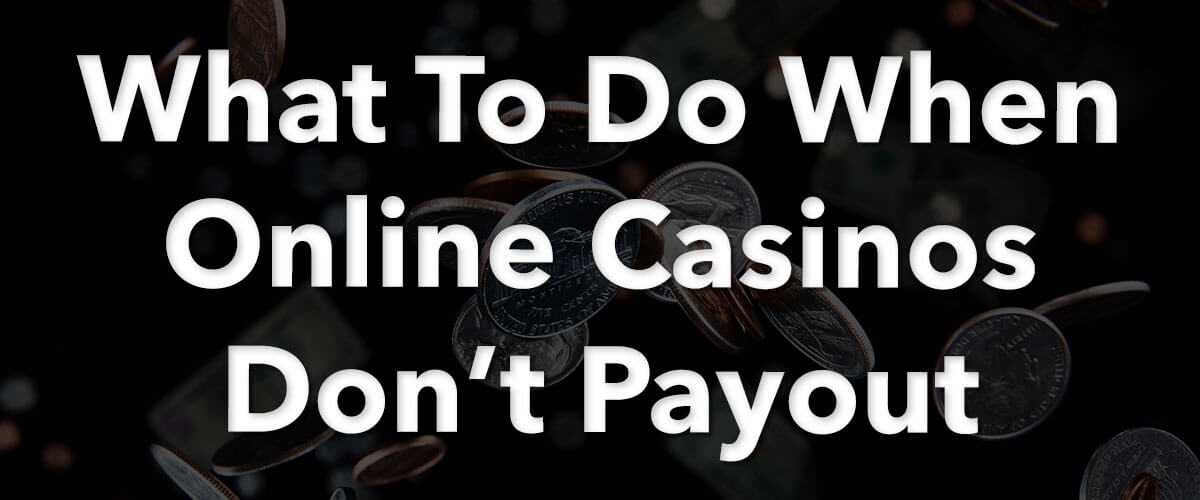 Online casinos have become a major part of gambling worldwide. Whether it's online sportsbooks or online casinos, players can deposit money and gamble straight from their laptops or mobile devices. With this amazing technology, come many threats and risks.
Today, one of the biggest questions online gamblers face is "What to do if a casino doesn't pay me?" There can be many reasons an online casino won't pay out any money. In this article, we will shed light on faults from both the gambler's and casino's side to help resolve any payout problems you might have.
From fraudulent casinos to wagering requirements not being met, there are many reasons why your payment might get blocked. Continue reading to find out what it might be, and how to resolve it.
Online casinos with 100% payout rate
Our team has set together the best and most trusted online casinos with a 100% payout rate. Here are 5 of the best licensed online casinos you can trust:
These five online casinos are amongst the best in the US market. They offer an extensive list of casino games with almost every payment method you can wish for. They also have incredible customer service to help with any problems you might face while playing on their website or mobile casino apps.
Note: If you want to sign up for these online casinos, simply click on their respective links and you are good to go.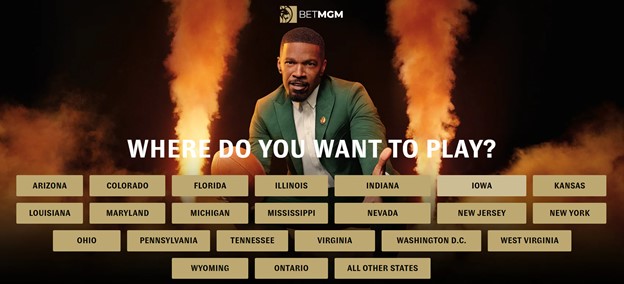 Reasons online casinos don't pay out your winnings
There are many reasons why customers experience payout problems from online casinos. While your first reaction would be that the online casino is fraudulent or criminal, it is not always the case. Here are a few reasons why online casinos might refuse to pay their customers:
Bonus wagering requirement
Not meeting bonus wagering requirements is one of the most common reasons online casinos refuse to pay their customers. This is because welcome offers have bonus terms that need to be completed before the funds can be withdrawn. And one of the main terms is the wagering requirement. This requires customers to play through the bonus money a certain number of times before it can be withdrawn.
For instance, if it has a wagering requirement of x5, it means your $100 bonus needs to be wagered until it reaches $500 before you can withdraw the bonus money. Some players try to withdraw these funds before the wagering requirement has been met and thus are refused to do so.
Always read a bonus' terms and conditions before you start betting.
Unverified account
Forgetting to verify your account is another big mistake gamblers make when they register for an online casino. These verification processes are used to ensure each player is who they say they are to avoid duplicate accounts. While many online casinos require new customers to complete their verification before they can start gambling, other sites don't.
If this is the case, new customers must give verification documents such as their ID, driver's license, proof of address such as a utility bill, phone number, SSN digits, or other information to verify themselves. Also, some online gambling sites require additional verification documents if a player wants to withdraw an amount above a certain cap. Online casinos do it for anti-money laundering or anti-tax evasion purposes.
Once you register to an online casino, ensure you have completed the necessary verification process before sending in a payout complaint.
Not made a deposit yet
Ever heard of a no deposit bonus? Many legit online casinos offer new customers a free bonus without any deposit needed. This means if a player completes their registration, the casino will credit them with free cash. For example, the BetMGM casino promo code offers new customers a $25 free bonus for signing up.
However, these free casino bonuses can not be immediately withdrawn. Besides its wagering requirements, some online casinos require their customers to deposit money before any withdrawal can take place. This is to verify players' accounts under their names.
Casino terms and conditions

Besides unsatisfied wagering requirements, many other terms and conditions may block any potential payout. Some online casinos have winning caps attached to their casino welcome bonuses. It limits the amount any new player can win and withdraw from their bonus funds. Have a look if your site has a cap, as it might be the reason you can not withdraw your casino winnings. Also, ensure you did not try to withdraw under the minimum amount. This can range from $10-$100.
Another major mistake is neglecting the casino or sports games' contribution to the overall wagering requirements. A lot of times, certain casino games carry more weight toward your rollover requirement than others. For instance, slot games usually contribute 100%, whereas blackjack can be anywhere between 20%-50%. This means if the blackjack contribution is 50%, any $1 spent on blackjack will only contribute to $0.5 of the total required amount. Some casino games might not even contribute at all, leaving customers confused as to why they can not withdraw any of their bonus winnings. The same goes for online sportsbooks. Some only offer bonus funds for specific sports or games.
Lastly, always check whether you are in a state where online casinos are legal before trying to withdraw funds. If you are not and try and use a VPN, an online casino might block your access if you find yourself outside the legal gambling boundaries.
Rogue online casinos
It is of utmost importance to sign up for a reputable and licensed casino. Many offshore and dodgy online casino sites might try and take your money. Before you sign up for any gambling site, have a look at their operating license. They should have a legit license given by regulatory authorities within the state. This ensures that casino sites offer fair, safe, and secure online gambling. These licenses request many such rules, one of them also being partnered with a land-based casino of the state.
Offshore casinos are not regulated and do not have to adhere to any of these rules and regulations. Thus giving customers false information, which could potentially result in unfair gambling protocols. For instance, the states where Bovada operates extend to areas where online gambling is not even legal. The same story can be observed with other offshore casinos that refuse to pay out winnings like:
If you are unsure which online casinos are legit and licensed operators, read our articles here at Gamble USA. We review top-quality licensed online casinos and sports betting apps for our readers to enjoy.
How to tackle casinos not paying out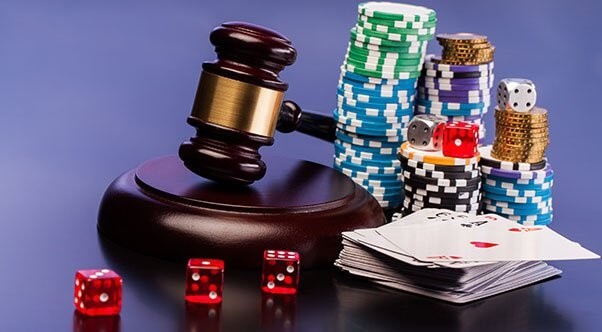 If you are having online casino withdrawal problems, there are ways to sort them out. Here are a few tips from our team on how to ensure you get the money that is rightfully owed to you.
Ensure its not your fault
First of all, ensure the restricted payout is not due to the reasons above. Things like wagering requirements, casino game contributions, legal states, and verification processes can all be the reason why the casino is refusing a payout. Do a thorough check to ensure you completed all the requirements and terms before placing the blame on them.
Contact customer support
If an online casino refuses to pay out any of your winnings, and the problem is not from your side, you can contact their customer service. Most casinos offer 24/7 customer service to help with any issues, especially payout problems. Remember to not jump the gun and accuse the casino of anything until you have heard their side of the story.
Send them an email or use the live chat box option to talk to a representative to explain your problem. The answer might be given immediately or within several days. If they do not reply or help you with your case, you may try and report the case.
Report the online casino in the state gambling authority
If you are not being helped, you can report the case to the state gambling authority. As we said, each online casino is regulated by a gambling authority of the state to ensure fair, safe, and secure gambling protocols.
Reporting your problem to this authority will ensure your problem is heard, which will also mount pressure on the online casino to take action. The Gambling commissions email can be found on any legal casino's website within the state. Simply write them an email explaining exactly what your problem is.
However, the gambling sites we recommend here on Gamble USA are all trusted casinos that have amazing customer service. So choosing one of our top-rated sites will minimize the chances of these problems.
Important: Offshore online casinos licensed by Panama, Curacao, or Costa Rica do not hold state licenses and therefore this step doesn't apply. That's how they get away from now paying out winnings.
File a lawsuit against the casino
If you are still unsuccessful, you could go the legal way and file a lawsuit. This could prove to be expensive, but if you have a lot of money stuck in your player accounts it is your best option.
Send all your evidence of the matter by taking screenshots and whatever else is needed to explain your situation. Your lawyer will gather this information and discuss with the casinos where they have breached the law. Usually, casinos will respond quickly as they would prefer to settle these matters outside of the court. However, you might need to go to court if they do not.
Note: Rogue casinos are situated outside of the US, so you will need a lawyer from the same country to represent you. It is better to play at online casinos that are regulated in the US.
Summary
If you are having difficulty withdrawing your winnings, there are many possible reasons for it. So whenever you find yourself in such a situation, use this article as a guide to help navigate your way through.
Many times it is the gambler's fault rather than the casino's, so also check that you have stayed within the terms and conditions of the gambling site. However, there are times when casinos make mistakes, in this case, our guided steps will help you resolve the issue swiftly.
On Gamble USA, we only recommend top-rated licensed online casinos that have a great reputation for paying out money owed to their customers. Use our links to sign up today and enjoy fair and safe online gambling every day anywhere.
FAQ's
How can I get my money from a casino?
Any online gamblers who want to withdraw their money should be able to do so. All you need to do is ensure you adhere to all the withdrawal requirements. This includes minimum withdrawal amounts, bonus wagering requirements, a completed player account verification, and more. Have a look at your online casino and what they expect from their customers before you are allowed any payouts.
Can a casino withhold winnings?
Yes. If you are playing at an online casino, you must adhere to all the terms and conditions attached to their site. For example, if you do not complete the welcome bonuses wagering requirement, you will not be able to withdraw any of the bonus funds. You must first increase the bonus to a certain amount before it can be paid out to your account.
Why are casinos not paying?
There can be many reasons why an online casino might reject your withdrawal request. First, check if the problem is not from your side. You might be rejected because you have qualified for a withdrawal just yet. Online casinos have terms and conditions which need to be followed if you wish to withdraw any funds. If you have done everything from your side, ensure you have not signed up for an offshore or fragrant casino site. They are everywhere on the internet and could potentially steal your money.
Can casinos set machines to not pay out?
Can I sue a casino that is not paying out?
Once you have ensured the problem is not from your side, you can contact the online casino through customer service. Send a complaint and if they do not help you within a few days, report the problem to the state's gambling commission. If none of these steps forces a response, your best bet might be to take legal action and sue the casino site.
Where do I file a complaint against a casino?
On the casino website, you can find the email of the state's gambling commission. They are the authority that licenses these casinos, so any serious complaint can be reported to them. The time it will take to be resolved depends on the size of the problem. Be patient before you start taking any legal action. If it is an unlicensed casino, the commission will not be held responsible for any lost cash.