Casinos Bringing Las Vegas To Iowa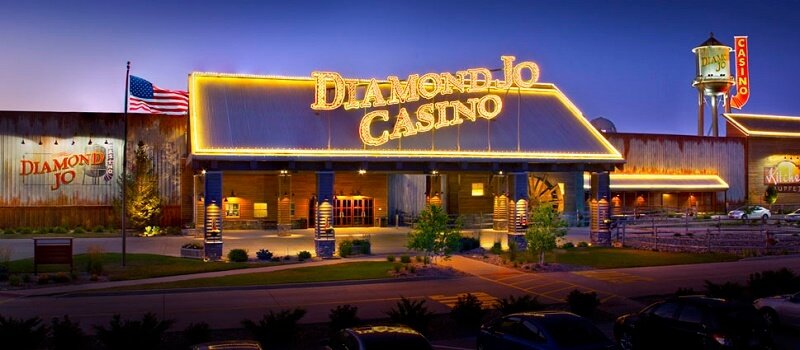 Legal sports betting in Iowa is well and truly here, having officially gone live on August 15th, and the first winning parlays of the new NFL season have been landed, or not.
Bettors were able to register and start placing bets at 14 of the state's 19 casinos during the opening weekend. That they must first trek to a casino to establish their accounts is a requirement of state law and is in place through 2020.
Here are the 14 casinos offering sports betting in Iowa currently:
Prairie Meadows in Altoona
Lakeside in Osceola
Isle Waterloo
Isle Bettendorf
Rhythm City in Davenport
Riverside
Ameristar Council Bluffs
Harrah's Council Bluffs
Horseshoe Council Bluffs
Catfish Bend in Burlington
Grand Falls in Larchwood
Q Casino in Dubuque
Diamond Jo in Dubuque
Diamond Jo in Northwood
Apps available for Iowa sports bettors
Once registered bettors can place bets in the comfort of their living rooms via a couple of mobile apps: Elite Sportsbook and William Hill Sportsbook.
Elite account registrations are available at Grand Falls, Riverside and Rhythm City casinos. William Hill sign-ups are open at Lakeside, Isle Bettendorf and Isle Waterloo casinos.
Sports betting a boon for Iowa casinos
Given the decline in attendance at the state's casinos year over year, the dawn of sports betting is a welcome boost.
Whilst sports betting isn't expected to generate that much revenue, there is clearly an opportunity to reach different clientele and expose these people to other facilities.
That's certainly been the case at the Ameristar Casino in Council Bluffs, with general manager Paul Czak saying:
"Everything has been going really smoothly. There's been a lot of new folks in. As the GM, I know most people who come through here after being here 10 years. I don't know a lot of our (newer) guests."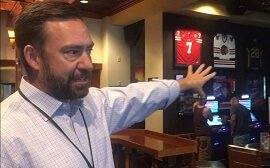 The sportsbook at the Penn National Gaming-owned casino occupies one wall, with 18 new employees having been hired to take wagers. Bettors can also choose kiosks, which are located both in the restaurant and on the casino floor, with the latter providing a round-the-clock option.
They can watch the games on giant TVs whilst holding iPad's and computers at their table, logging onto a website to check the updated lines without having to leave their seats.
Previously, the restaurant only opened for dinner. Now, it opens at 11 a.m. on weekdays and at 9 a.m. on weekends.
"It's already doubled the revenue inside the restaurant. We'll make as much off the bar and food as do at the sportsbook itself," Czak said.
Casinos near Iowa border hoping to draw Minnesotans
But while the likes of Ameristar are bringing a touch of Las Vegas to Iowa, bettors in neighboring states are left twiddling their thumbs in frustration – or holding their phones across the border.
That's not going to cut it of course as you first need to register in person, providing you're 21 or older, and then be physically located inside the state border – something that is proving a marquee attraction for Minnesotans looking to place a bet.
The FanDuel Sportsbook at Diamond Jo Casino is just a few miles drive from the Minnesota-Iowa border and is located off of Interstate 35. That's a little more than 90 minutes from Minneapolis (112 miles).
Rep. Pat Garafolo, a. member of the Minnesota House of Representatives and the chief sponsor of a sports betting bill in the House, believes the activity in Iowa will help build momentum for legalization.
"As we see a steady stream of vehicles driving down Interstate 35, and we see more Minnesotans going to Iowa spending their hospitality and tourism dollars, it's natural that Minnesotans would be more interested in trying to duplicate or replicate the regulatory structure in Iowa here in our state with regards to sports gambling," Garafolo said.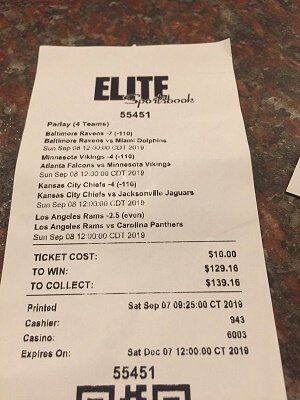 Unfortunately, any future legislation faces firm opposition from the Minnesota Indian Gaming Association. The chair, Charles Vig, wrote to Gov. Tim Waltz back in January, saying the association "continues to oppose the expansion of off-reservation gambling, including the legalization of sports betting."
It seems the tribes see sports betting as an economic threat, while other opponents have cited concerns about the potential social costs, including gambling addiction.
So the odds on legal sports betting happening before the NFL offseason in Minnesota remain unlisted for now, and it seems unlikely to trickle south to Missouri and Kansas anytime soon either.
The legislative sessions in both closed in May, leaving the earliest possible passage of any such bills at next year. Missouri Senator Denny Hoskins, who authored a bill this year, has made it his "off season" goal to drum up support for the birth of another in 2020.
Relevant news