Colorado, Nevada See Sports Betting Growth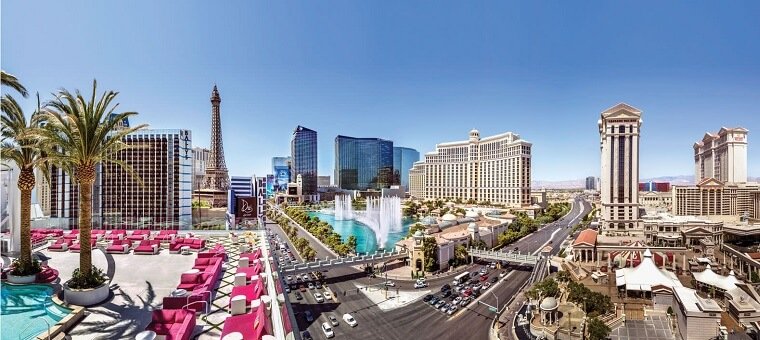 2020 proved to be a record-setting year for the US sports betting industry, and it appears that the same thing will occur in 2021.
Most states have recently reported January sports betting handle numbers, and it was a big month for two of the largest markets in the United States.
The National Football League led to a strong start in 2021, but the Super Bowl should also provide some strong numbers in February. New Jersey continues to be the sports betting leader in the United States, but Colorado and Nevada are looking to close the gap.


21+. T&C Apply
21+. T&C Apply
Nevada Bounces Back
Nevada was one of the few states in the US that were not setting new monthly records for betting handle in 2020, and the lack of in-person betting was hurting the market. Nevada requires in-person registration before someone can bet, and most of the retail sportsbooks were closed due to COVID-19.
Sports betting handle in Nevada for the month of January came in at $646.5 million, which was a near 10 percent increase from December. This is also the second-highest total ever recorded in the state, with the $659 million in October 2020 setting the record.
November and December were actually down years for Nevada, and it allowed New Jersey to widen the gap between the top two sports betting markets in the US. Mobile betting accounted for just 56 percent of the total handle in January, and other states are closer to 90 percent.
Despite falling to just the second biggest sports betting market in the United States, Nevada was still the leader when it came to betting on the Super Bowl. According to the Nevada Gaming Control Board, over $136.1 million was wagered on Super Bowl weekend, easily ahead of the $117.4 million bet in New Jersey.
Colorado Continues to Set Records
Colorado sports betting officially launched on May 1, and that state has been setting new monthly records for betting handle each month. Colorado is currently the fifth-largest sports betting market in the US, and it will likely stay in that position in 2021 as well.
The sports betting handle in January was $326.9 million, up by nearly 15% from the $284.6 million that was reported in December. The state has already seen more than $1.5 billion wagered on sports since May 1, and new operators have continued to launch in the state.
In Colorado, 98 percent of all the wagers placed during January were made online, and that has been a trend since the state launched. In-person betting is limited to just three remote towns in the Rocky Mountains, making online betting a much easier experience.
Professional basketball drove sports betting in January 2021, accounting for more than $88 million in wagers. Football was next on the list with $75 million, but there won't be any football to bet on now until fall.
Strangely enough, table tennis continues to be a popular betting market in Colorado, and it has been since its launch date on May 1.
For more legal casino and sports betting news across the US, follow us on twitter @Gamble_usa for the latest news and offers.
Relevant news