Colorado Sports Betting Handle Increases Again in October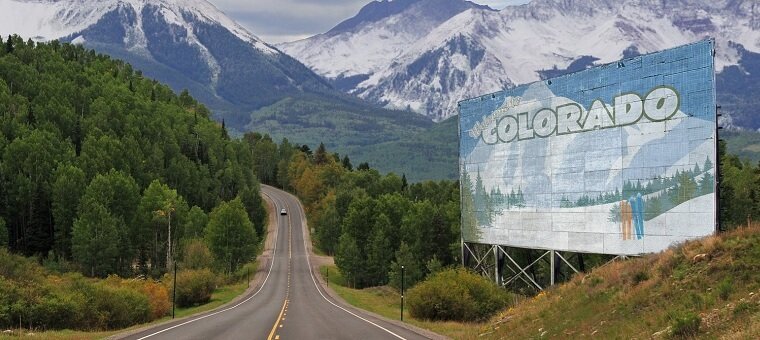 Colorado sports betting handle sets another new record in October
The total sports betting handle for Colorado in October increased by $3 million compared to September. Although this is a relatively small increase, it was enough for the blossoming market to reset its monthly record. The Centennial State posted $210,719,821 in sports betting revenue, which was up 1.5% from September's total of $207,655,943. The mobile sports betting handle came in at $206,441,154, up 1.3% from September, and also set a new record for Colorado.
The total CO sports betting taxes for October taken in for Colorado was $824,700, which far exceeds any other month since the online sports betting market launched in the spring. The previous highest total for taxes was $241,867 in July, the figure for September much smaller; $69,772.


21+. T&C Apply
21+. T&C Apply
The gross gaming revenue was $17,402,409, which was a massive 317.7% jump from September. Once again, this set a new state record and was more than double the total posted in August, which was $7.5 million.
Football Continues to Lead the Way
The top five sports in October handle for Colorado were pro football, baseball, college football, basketball, soccer, and table tennis. The one surprise to many on that list is table tennis. The sport got a lot of attention in May, the first month of active legal sports betting in Colorado because there was no other sporting activity taking place because of the COVID-19 pandemic.
The category of 'other' sports contributed $28,514,954 in handle in October, with $37,171,815 wagered on parlays. Other, more mature sports betting markets around the country, such as that in New Jersey, are reporting most of their activity (around 90%) is coming from mobile betting. However, Colorado is surpassing that figure. In October, online betting in Colorado was $206,441,154, whereas retail was 4,278,668, meaning a staggering 98. % of bets were placed online.
Records Smashed Across the Country
Colorado generated $210 million towards the $2.8 billion combined total for the U.S market in October, with Illinois yet to reveal their figures. New Jersey set a new national record with figures of $803 million. Another record was broken in Nevada, as the Silver State set a benchmark of nearly $660 million. Pennsylvania passed $500million for the first time with a total of 525,802,524. Meanwhile, Indiana's October total was $230.9 million.
Other notable states that set new records include Rhode Island ($34.7M), Oregon ($29.5M), Mississippi ($61.2M), and Iowa ($81.9 million). Operators are monitoring the situation in Colorado, and more online sportsbooks will likely launch in the state soon.
For more casino and sports betting news across the US, follow us on twitter @Gamble_usa
Relevant news