Colorado Sportsbook All Set for May 1 Launch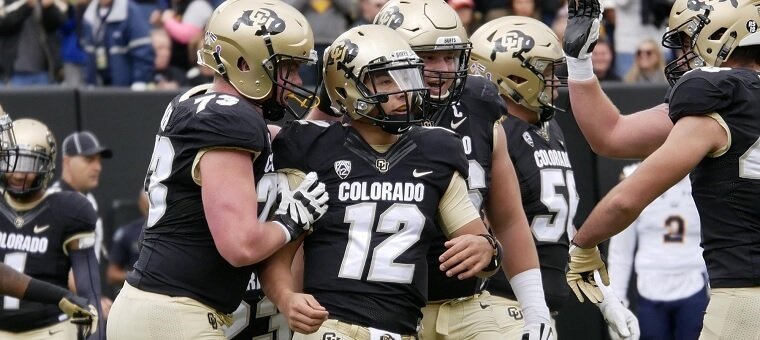 The launch of online Sportsbooks in Colorado is still on track for May 1 launch.
Legal sports betting is still set to go live in Colorado on May 1, but the picture will look very different from what regulators and fans alike initially thought. The launch was due to coincide with the 146th Kentucky Derby, which was expected to be one of the first events people could bet on. Other sports and activities, such as Major League Baseball, the NBA, and the NHL, would also have been available for sports wagers. However, the Coronavirus crisis has meant sports have been canceled with a return date yet to be specified. Some reports suggested this could delay legal sports betting in The Centennial State, but this is not the case.
Everything has continued as scheduled, which means sports fans will soon be able to bet on the minimal sports markets currently available. With all casinos shut due to the enforced lockdown, everything will initially launch online via more than a dozen mobile and web-based applications.
Dan Hartman, director of the Games Division, said, "Although it will be a slow time for sports, we are still planning May 1. We really hope to get through this and see a resurgence in the industry."


21+. T&C Apply
21+. T&C Apply
Colorado Ahead of the Game
Reports now claim that sports betting in Colorado is poised to generate $ 6 billion in annual betting. As well as this, he estimates a further $400 million in revenue will be created once the industry matures.
The Coronavirus will, of course, slow down any early impetus. However, Gouker believes the state will be successful with legal sports betting games due to the business-friendly tax rate. At the moment, state law dictates that sports betting operators must partner with one of Colorado's 35 local casinos to enter the market.
Gouker believes this gives Colorado an advantage compared to other states. He said, "That allows almost the most open market we've seen in the United States. Anyone who wants to be a major player in the US sports betting markets will be in Colorado. That means a lot of competition, and that really should be good for consumers".
There will be 17 betting apps available for players to bet on from May 1. These include FanDuel, DraftKings, and BetRivers. William Hill will also enter the state after obtaining a license. There are certain providers where Colorado will be the only place they are available outside of their local market. These include SuperBook and NFL SuperContest, who are expanding beyond Nevada for the first time with a retail sportsbook.
Digital provider Circa Sports has seen the attractive business laws such as remote registration on offer in Colorado and decided to expand. They are based in Nevada, where fans must visit a casino in person to open a mobile betting account. However, that is not the case in the Centennial State. Mike Van Ermen, manager of strategic operations at Circa, said, "In Colorado, you can sit on your couch, you can sign up for an account and fund your account in 10 minutes and then start gambling".
What is to Come?
The current pandemic has forced operators and leagues to come up with new ways to fill the gap with no significant sports taking place. One good example of this is NASCAR, which recently began hosting virtual races. DraftKings has said this has been a big success.
Other markets have suddenly become more popular. Soccer in Belarus is still taking place, and sumo wrestling has seen some interest among bettors. The NFL draft saw a lot of betting action. Patrick Eichner, director of communications for PointsBet, said, "Overall driving (was) almost three times higher than last year, making it on par with the stakes of a typical Monday night or Thursday night matchup."
Of course, it is tough to predict how things will look in the near future. There is a high degree of uncertainty as sports bettors wait to see when baseball, basketball, and hockey will return. If they do return soon, it will surely be with no spectator's present.
However, operators remain confident in the long term future of sports betting. Gouker said, "If there is a setting where baseball, the NBA playoffs, the NHL playoffs and the football season start around the same time, it's like a golden age of being a sports fan and being a sports bettor. "It could happen in the blink of an eye … and you see things take off very, very fast."
Come and follow us over on Twitter @Gamble_usa for more legal sports betting news across the US.
Relevant news