Colorado Voters Legalize Sports Betting
Categories:
News
|
Published by:
Alex W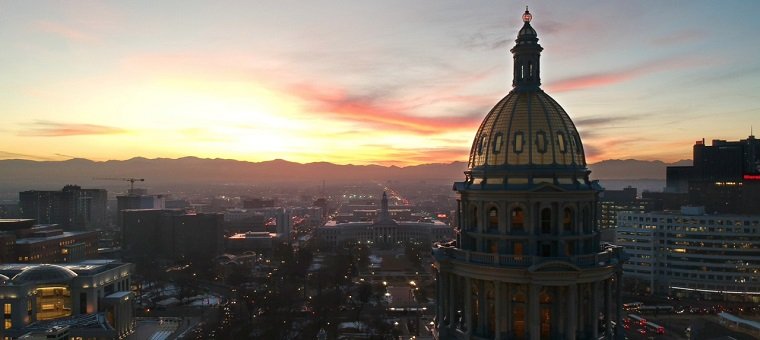 Legalized sports betting is coming to Colorado after a narrow "yes" vote in Tuesday's referendum.
Proposition DD, the measure to legalize sports betting in the state, attracted more than 1.3 million votes (roughly a one-third turnout) and while some counties in the Centennial State had yet to call at the time of writing, the "yes" vote is currently ahead by a significant margin.
Proposition DD pulls convincingly ahead, by more than 13,000 votes.

Looking like the first legal sports bets in Colorado will start on May 1st, 2020. pic.twitter.com/h9ZcioN7FJ

— Ben Markus (@CPRMarkus) 6 November 2019
Prop DD language
The phrasing of Prop D was a concern to backers. Rather than a simple "yes" or "no" vote to legalize sports betting, it proposed a tax of 10% on gambling revenue to help fund the Colorado Water Plan.
Thankfully that 'confusing' language didn't deter enough of those voters in favor from turning out, although it was far from a slam dunk in the end and certification of the final results will take several weeks.
The campaign behind the measure spent more than $2.3 million and this, unsurprisingly, was mostly raised from casino and gaming interests, including FanDuel ($1.35 mm) and DraftKings ($500k).
The measure was opposed by Christian groups and environmentalists, who argued the state's four-year-old water plan heavily favored dams in a bid to solve the state's drought.
Timeline for Colorado sports betting
Moves to legalize sports betting in Colorado began soon after the green light given to it's practice by the Supreme Court's repeal of PASPA in May 2018, with the aim of having a bill ready for 2019.
After many hours of behind-the-scenes negotiations, the said bill was eventually signed by Gov. Jared Polis on May 29, 2019, with legislators then having to seek voter approval due to a clause in the state's constitution.
Following Tuesday's narrow vote in favor, the legislation allows sports betting to begin on May 1, 2020, in which case Coloradans may have legal betting options for the start of the NBA playoffs and MLB season.
More certainly, it should be up and running by the time the Denver Broncos take to the field in 2020. We reported several weeks ago about Smarkets making moves in to Colorado, you can read the article here – Smarkets coming to Indiana and Colorado
What's in the bill?
Colorado has 33 casinos, all of which are located in three rural mountain towns, and each of those can apply for a two-year sports gambling license, or 'master license'.
On approval, the company owner can proceed to build a physical sportsbook in-house and even a mobile betting app, although what's far more likely is a partnership with an existing sportsbook operator, such as FanDuel.
The license fee for casinos and operators has been set the same at a relatively modest $125k.
Colorado's Division of Gaming, which has been charged with overseeing the new industry, is anticipating a deluge of license applications, and as many as 40 according to a fiscal note.
It all adds up to plenty of options for bettors and, better still, they needn't first step foot inside a casino before they can wager. That's because remote registration via a mobile device is permitted from anywhere within state lines.
What sports are off the table?
The bill bans bets on eSports, high school sporting events and proposition bets on college competitions.
Otherwise, bettors can look forward to a full array of betting opportunities on amateur, college and professional individual or team sports events.
Expect a whole host of wagering options too and any number of promos surrounding the Broncos as sportsbooks compete for betting dollars.
Colorado ripe for sports betting
A younger and more affluent demographic than the national average, combined with a very passionate football fan base, makes Colorado an ideal market for legal sports betting.
It's a fully mobile one too as, without the hindrance of in-person registration, bettors will be able to wager from the comfort of their own homes, or anywhere else in the state, using a web browser or via a mobile device.
They won't be short of options either as all the leading US sportsbooks can be expected to set up shop, lured by an operator-friendly tax rate of 10% on net sports betting revenue – that's on a par with the more competitive betting markets in the US, such as New Jersey and Indiana.
In which case, both FanDuel and DraftKings can expect a very healthy return on the money they spent backing Proposition DD, and these long-term industry rivals may ultimately dominate the Colorado market as they are doing elsewhere in the US.
Relevant news