Connecticut Governor Includes new Tax Revenue in Budget Proposal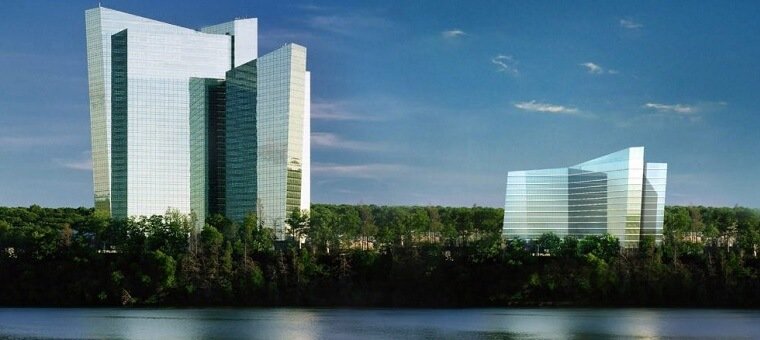 Connecticut Governor is counting on Gambling Revenue in a new budget proposal.
With new gambling options such as iGaming and sports betting becoming increasingly likely to launch in Connecticut, Gov. Ned Lamont has set out his plans on how this will look in the future. Last Wednesday, Lamont revealed his two-year budget, and it showed that he is expecting $50 million in revenue from online casinos, sports betting, and iLottery. The fact he has included those numbers in his proposal suggests the Governor is optimistic that new state legislature and Connecticut's two tribes will agree to expand gambling in the Constitution State.
The idea of a regulated gambling industry in Connecticut has been talked up and knocked down for years. However, it now seems that all sides are approaching an agreement, which has been driven by the economic need for revenue following the massive effect of the Coronavirus pandemic. The tribes have always claimed they have exclusive rights to offer gambling in the state.
In his budget address to the General Assembly, Lamont stated that neighboring states are pushing ahead with sports betting and iGaming and that Connecticut "should not leave these opportunities for other states to benefit from our inaction."

21+. T&C Apply
21+. T&C Apply
Rodney Butler, chairman of the Mashantucket Pequot Tribal Nation, which operates Foxwoods Resort, also weighed in with his opinion. He stated that the Governor's revenue projection based on iGaming and sports betting "shows a level of commitment." He confirmed that the casinos and Lamont are "really, really close" to agreeing on what the new legislation will look like. Summing this up, Butler said, "We're at the one-yard line."
James Gessner Jr, chairman of the Mohegan Tribe, which runs the Mohegan Sun Resort, is also optimistic. He said Connecticut is ready to "modernize its gaming laws," which will lead to increased revenue and grow the local economy. He added it is something neighboring states are "already doing."
Talks Ongoing with Tribes
Lamont has revealed that his administration has been in "active negotiations" with the tribes. He said this is being done to bring the state's economy "into the digital age." Lamont will be submitting legislation that he feels is the "best bet in ending this stalemate of inaction."
For the financial year beginning in July 2022, the $50 million in expected revenue is a conservative estimate. That number will likely grow with more digital gaming options.
Sports betting is currently legal in 20 states, including New Jersey, New Hampshire, upstate casinos in New York, and Rhode Island. In the Big Apple, Gov. Andrew Cuomo is warming to the idea of expanding mobile sports betting; however, he wants more restrictions implemented, which goes against lawmakers' proposals.
Tribes Control Connecticut Gambling
The tribes in Connecticut claim they have exclusive gaming rights. This is in exchange for giving the state 25% of the revenue generated from slot games. This has meant that legislative action has been kept minimal, but that will now change.
Last December, DraftKings and the Mashantucket Pequot Tribal Nation agreed to a partnership that will see the operator gain market access in Connecticut. Gambling expansion has been expected by the tribes, with the Mohegan Sun previously announcing deals with Unibet operator Kindred Group in Pennsylvania and New Jersey.
For more legal casino and sports betting news across the US, follow us on twitter @Gamble_usa for the latest news and offers.
Relevant news