Crown Coins Casino
 Crown Coins Casino is a brand new sweepstakes casino I'm trying out to see what it has to offer. In this Crown Coins Casino review, I analyze important features like overall legitimacy, game selection, how the various currencies work, and what promotions and features are available.
To give you a basic overview, this sweepstakes platform is owned by the Sunflower Technology Inc. company registered in Manchester New Hampshire, and has been operating since mid-2023. As a relatively new platform, they don't have a huge track record to draw from yet and haven't built up a solid reputation, although initial player reviews seem very positive. As a result, this review is based on my research, findings, and testing whilst playing at the casino.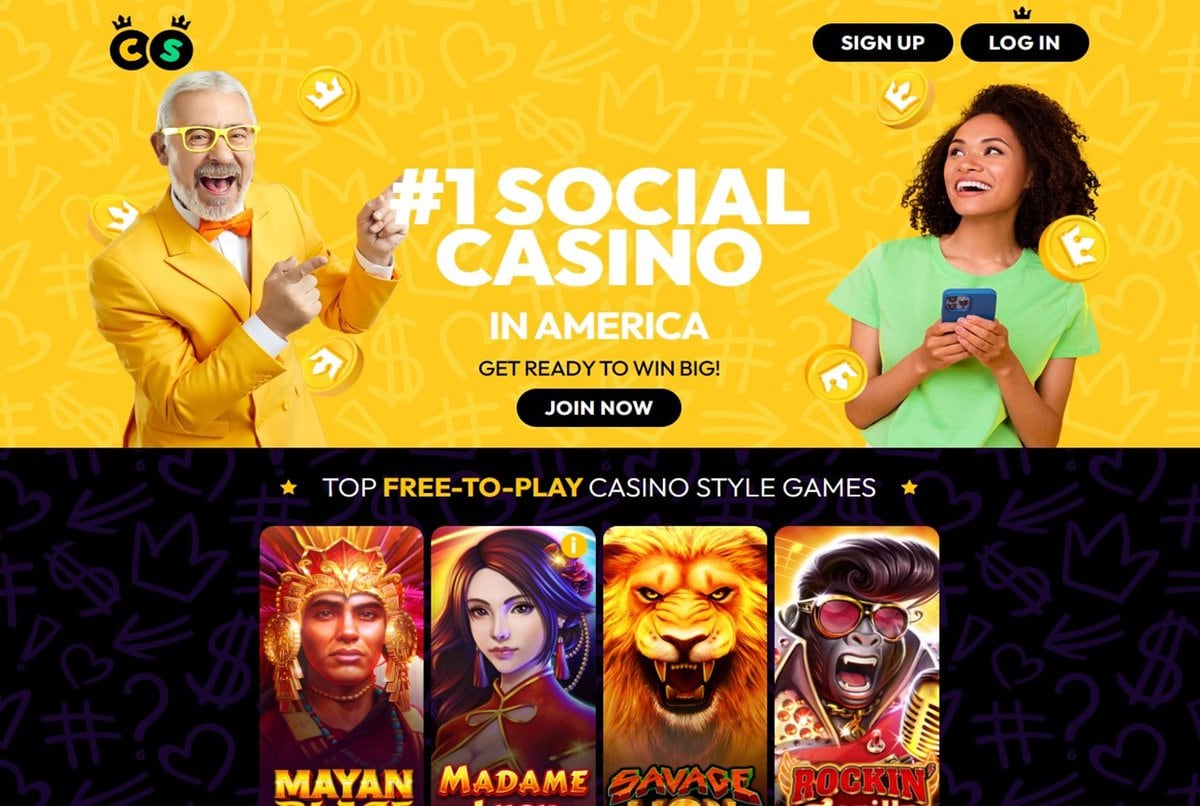 What is Crown Coins Casino?
Crown Coins Casino is a sweepstakes casino operated by Sunflower Technology Inc. based in New Hampshire. Some basic platform info includes:
✅Legal under US sweepstakes laws in 47 states (Except Idaho, Washington, and Nevada).
✅Real cash prizes are available for redemption.
✅The minimum legal sign-up age of 18 compared to 21 for online casinos.
✅Games are provided by Pragmatic Play and Ruby Play.
✅No purchase is necessary, but there is the option to buy gold coin packages (with free sweeps coins).
Hopefully, this has given you a little insight, but make sure you read on to see how it compares to other platforms and what else it has to offer.
Is Crown Coins Casino Legit?
Many people question the legitimacy of sweepstakes casinos as they are a relatively new phenomenon in the US and are still rising in popularity.
Let me assure you that Crown Coins Casino is completely legitimate and residents of ALL US states except Idaho, Nevada, and Washington can play here providing they are 18 or older.
Nonetheless, since Crown Coins is still a new site we urge you to be cautious when playing there or at any new casino. The lack of regulation at sweepstake casinos does leave space for both good and bad operators. The iGaming partnerships Crown Coins has developed along with the polished quality of their casino do however paint them in a good light and they tick all of the boxes I would expect to see at a legit sweeps site.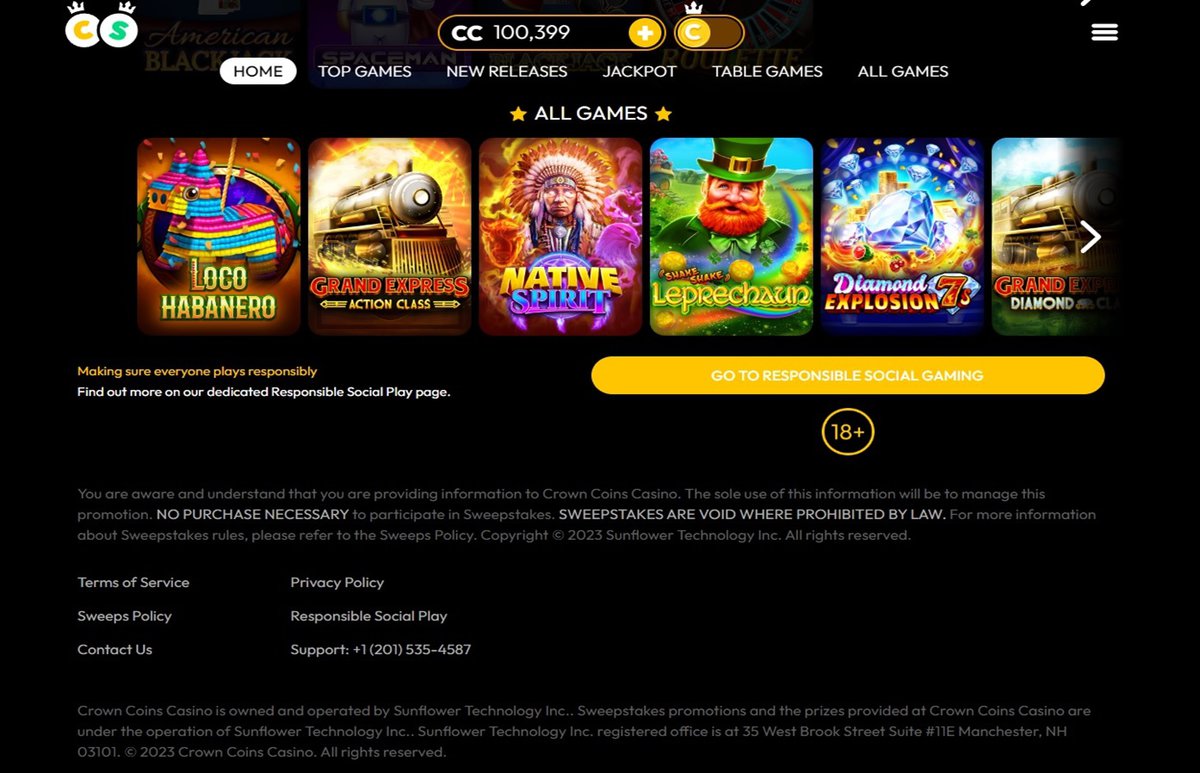 How Crown Coins Casino Works
Crown Coins Casino is pretty conventional and if you have played at any other sweepstakes casino you will immediately take to this platform. It uses a dual virtual currency setup:
🪙Crown Coins: The free currency that is given as a daily login reward and used to play in the standard game mode. This currency has no monetary value and cannot be redeemed.
🟢Sweeps Cash: The premium currency that is given as a bonus when purchasing crown coin packages. You can also obtain sweeps cash by entering their social media contests, from a periodic login bonus, and by sending a postal request as detailed in the sweeps policy. Sweeps Cash is used to play premium games in the premium mode and can be redeemed for real cash prizes at a rate of $1 = 1 SC.
No purchase is necessary to play at this casino and this is part of US sweepstakes laws. You, therefore, get a daily login bonus of Crown Coins and should always have a free balance to play with.
Does Crown Coins Casino Pay Out Real Money?
Indeed! A great aspect of this sweepstakes casino is that you can redeem your sweeps cash for real money prizes. The rate of redemption is 1 SC = $1 USD and the minimum redemption amount is 100 SC or $100. Payouts can be made using the following payment methods:
💳MasterCard
💳Apple Pay
💳Visa
💳AMEX
💳Skrill
Any redemption can only be made to an account in the same name as the person who registered the Crown Coins Casino account. The good news here is that Corwns Coins has been receiving great feedback on sites such as Trustpilot with many players praising them for super quick payouts, and quick resolutions when any issues arise. We can only echo this sentiment that we have made a couple of redeems and the transaction so far has been very smooth and fast.
Crown Coins Promo Code and Offers
Many sweepstakes platforms give sign-up offers and first-purchase bonuses but Crown Coins casino is pretty tight in this department. There is no first-purchase bonus, and the only promo you get is a no-deposit bonus on sign-up. When you register an account, you get credited with 100,000 crown coins and 2 SC.
As the site becomes more established we expect discounts on selected Crown Coins packages. For now, except for the no-deposit sweeps bonus, users can log in daily to receive free SC and a bunch of Crown Coins or send an envelope requesting free sweeps cash. The specifics are outlined in the promotional terms.
How to Play at Crown Coins Casino
To be eligible to play at Crown Coins Casino you must meet the following criteria:
✅Be 18 or older.
✅Be a US citizen.
✅Not be a resident of Idaho, Washington, or Nevada.
That's it! If you meet that criteria then you can legally register an account and start gaming! I delve into the registration process in more detail below.
Registration Process
Registering an account at this sweepstakes casino couldn't be easier and it's one of the aspects I found really straightforward.
Open the Crown Coins Casino website.
Click on the "Sign Up" button in the top left-hand corner.
Tick the box in the pop-up to confirm you are 18 or over.
Select which method you wish to create your account (Google, Facebook, or Email).
Verify your account via the email link.
I really like that you can sign up using your Google or Facebook account and it makes the process that much easier. I used my Google account and it meant I didn't have to do any verification or re-enter a password.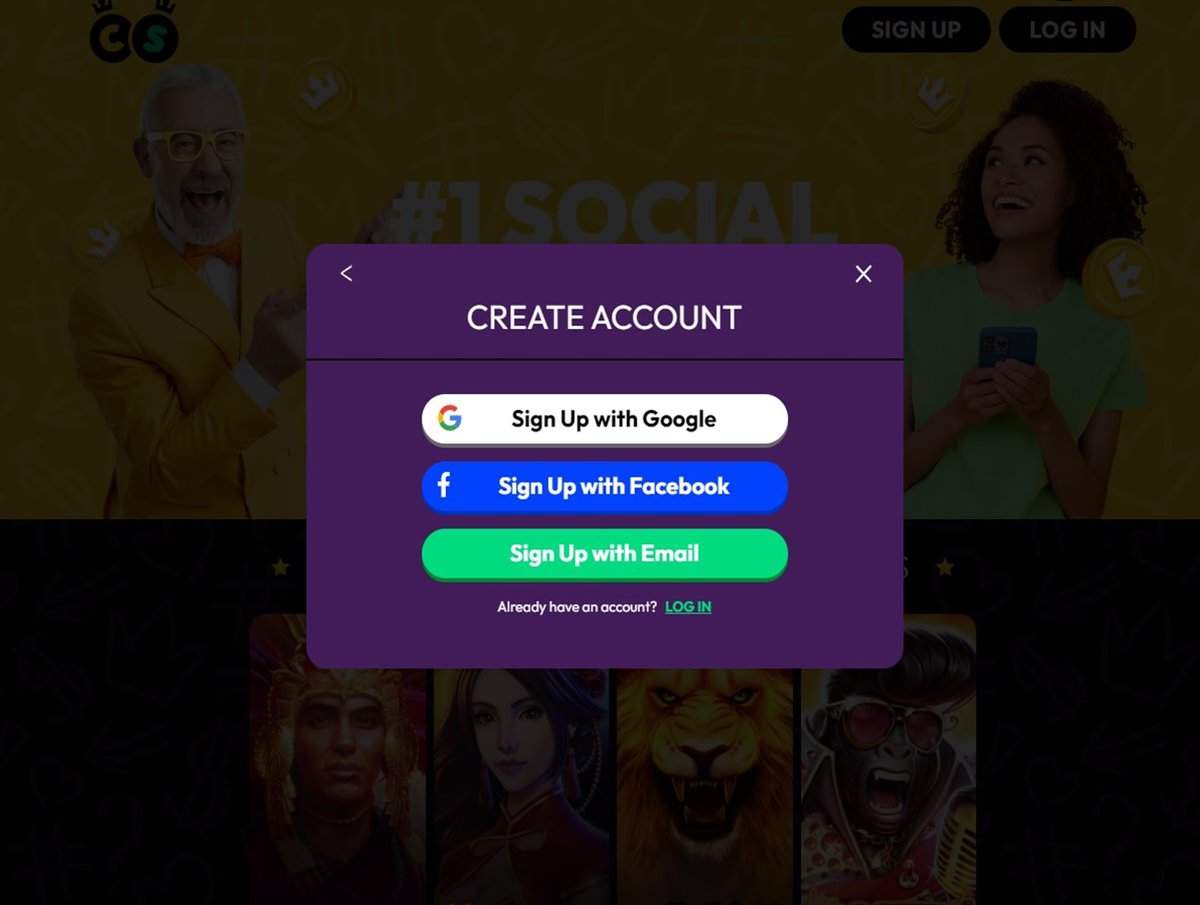 Mobile Accessibility
Today, most people access casinos on their smartphone, While Crown Coins Casino has no dedicated mobile app the sweepstakes casino works perfectly on your mobile by using any mobile browser.
The layout simply resizes to fit on your smartphone screen and the accessibility and navigation work fine, in fact, the user interface at Crown Coins is one of the easiest to use and is intuitive in nature. I've tried out the different games too and they resize to fit and are perfectly playable, generally, the only problems come from older games that force you to rotate the phone to the landscape view, but these tend to be from other slot developers. I would like to see an Android and iOS app in the future though as its just nice to instantly hit up a casino and have everything loaded.
Currencies
As mentioned above, Crown Coins Casino has two currencies and these are tied to two game modes. You can play using crown coins, or sweeps cash. The premium mode uses sweeps cash to play games and this means you can unlock additional sweeps cash as game rewards.
It's important to note that before you can use the premium mode, you have to provide a valid US phone number and then enter the verification code you receive. Once you have verified your account you can play games using SC.
There is no difference in the available games for crown coins or sweeps cash and you switch between the modes simply by clicking on the coin icon next to your account balance at the top of the screen.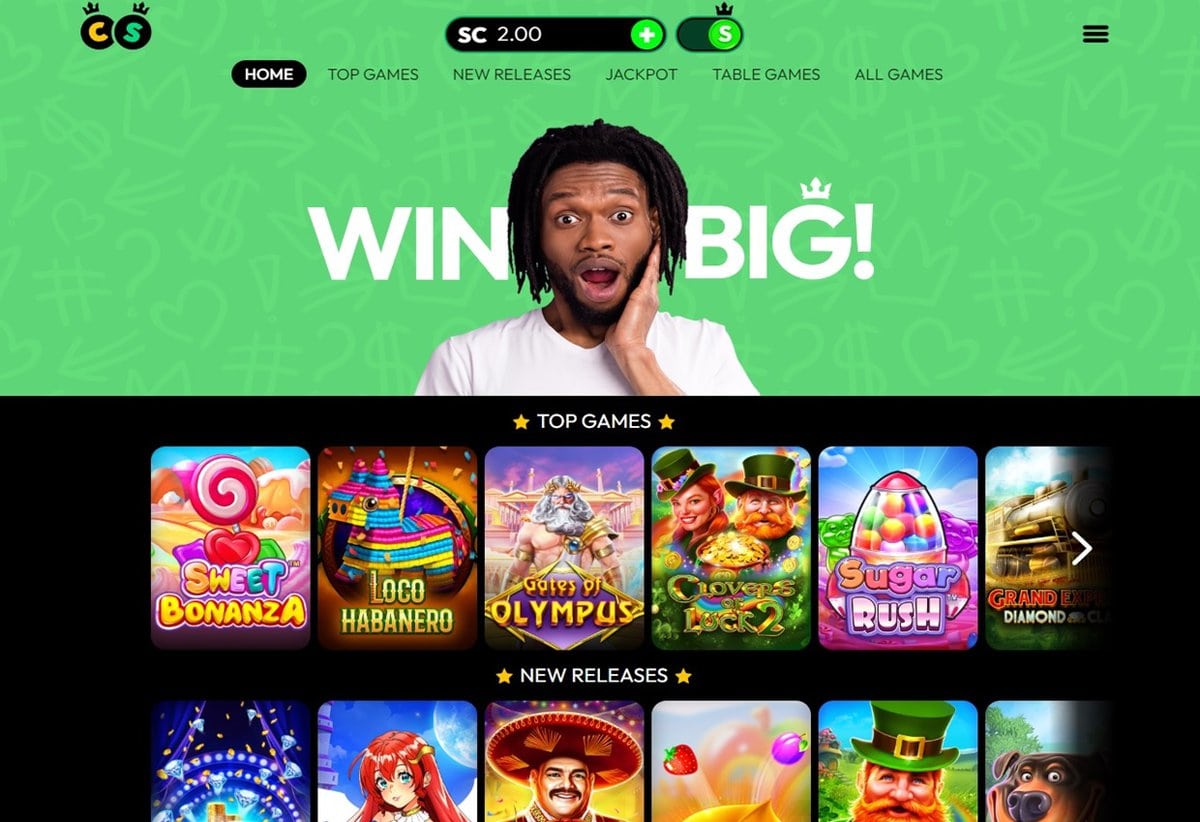 My Crown Coins Casino Experience
In terms of gaming experience and usability, Crown Coins Casino is perfectly adequate! I like the site design, color scheme, and layout and it's certainly easy to use. The game categories are always displayed at the top so you can quickly start gaming, and I like that your existing coin balance is clearly shown at the top of the page too.
The games themselves are easy to operate and as you play you are shown your current coin balance and can easily adjust your bet values. Overall, it gives a pleasant gaming experience and is certainly on par with other sweepstakes casinos in terms of usability and design.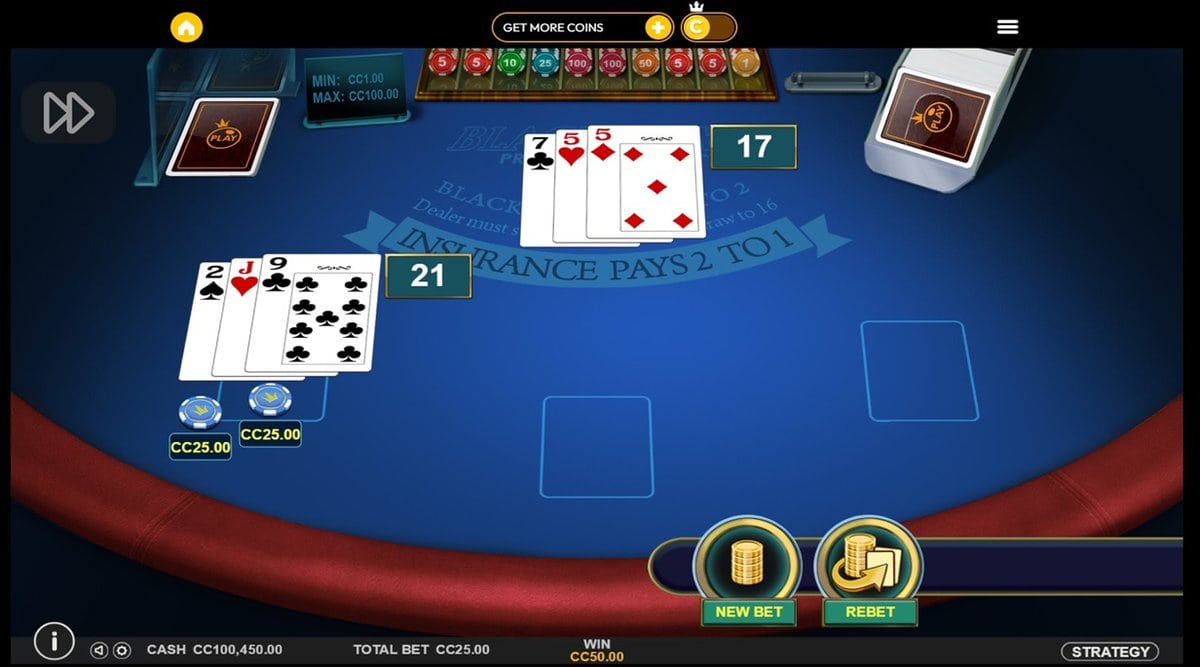 Crown Coins Casino Games
A big part of the gaming experience at sweepstakes casinos is the game selection. Ideally, you want a platform that has a huge range of hundreds of games spanning multiple categories.
Sadly, Crown Coins Casino doesn't provide this yet. It has a limited game selection which is mainly slots, the good news is that that runs games from two well-established providers, Pragmatic Play and Ruby Play, which means they have a massive catalog of games that they can potentially add to their casino in the future.
Adding a few other game providers to give a broader choice would be the perfect solution for us as players, with providers like Relax Gaming and BGaming offering a nice selection of game variety.
Slots
Crown Coin Casino doesn't have a large selection of games, but the biggest choice is video slots. You can play around 50+ different slots from Pragmatic Play and Ruby Play and popular choices include:
Loco Habanero
Diamond Explosion 7s
Grand Express Diamond Class
Grand Mariachi
Quest of Gods
Mayan Cache
Elephant Stampede
Alice in the Wild
I enjoyed playing the mythological-themed games like Quest of Gods and Zeus Rush Fever and the gameplay, graphics, and music are generally entertaining. Bet values typically start at 3000 gold coins but you can usually go as low as 1000 gold coins per spin to stretch your currency out further.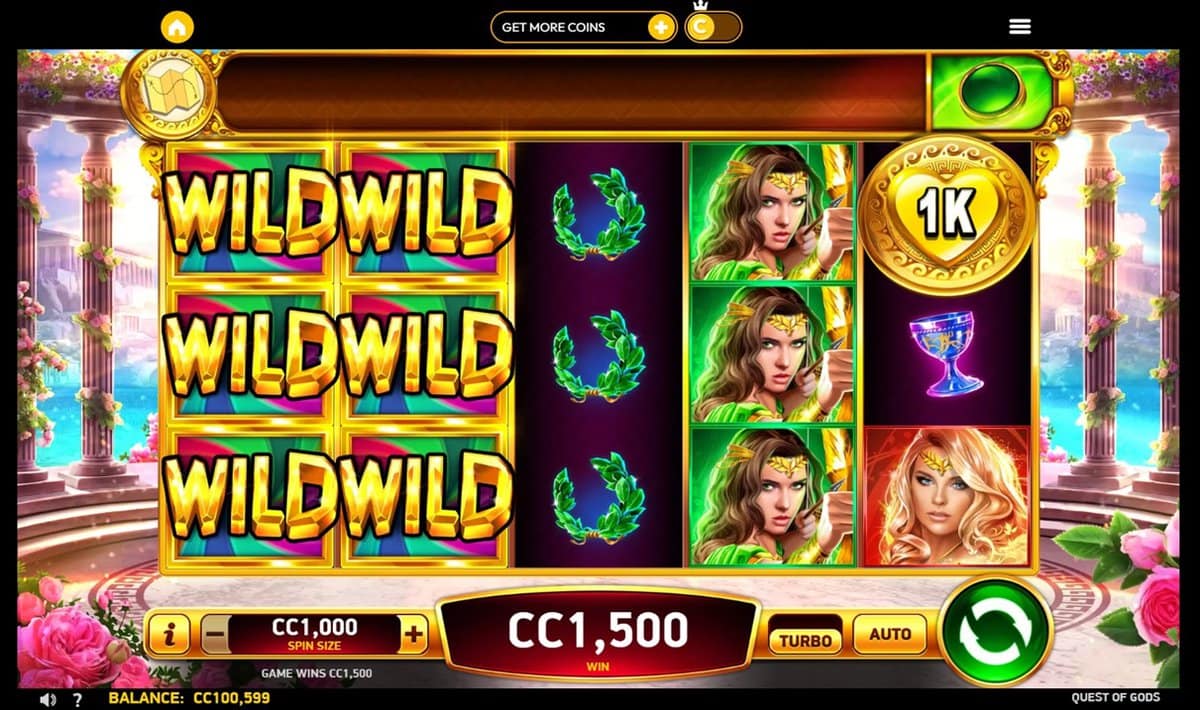 The games that I played were enjoyable and there is a good range of themes available. However, in a head-to-head comparison, there aren't many games to choose from compared to platforms like Stake.us, McLuck Casino, and WOW Vegas. If you enjoy trying out loads of different slots, this isn't the right sweepstakes casino yet!
Jackpots
The jackpot games are pretty disappointing at Crown Casino too and at the time of writing this there was only one jackpot slot to play – Big Bass Bonanza. Admittedly, this is a classic and it's one of the most popular jackpot games but if you wanted a big selection with plenty of huge progressive prizes then you won't find it here!
Table Games
If you are a fan of table games then this sweepstakes casino isn't for you! Unfortunately, Crown Coins has just four table games – American Blackjack, Spaceman, Multihand Blackjack, and European Roulette.
The Roulette game is perfectly playable and I enjoyed having some spins. The Blackjack is fine too – there just isn't any variance or choice! No Baccarat or Craps, no Roulette variants, and no live dealer games either.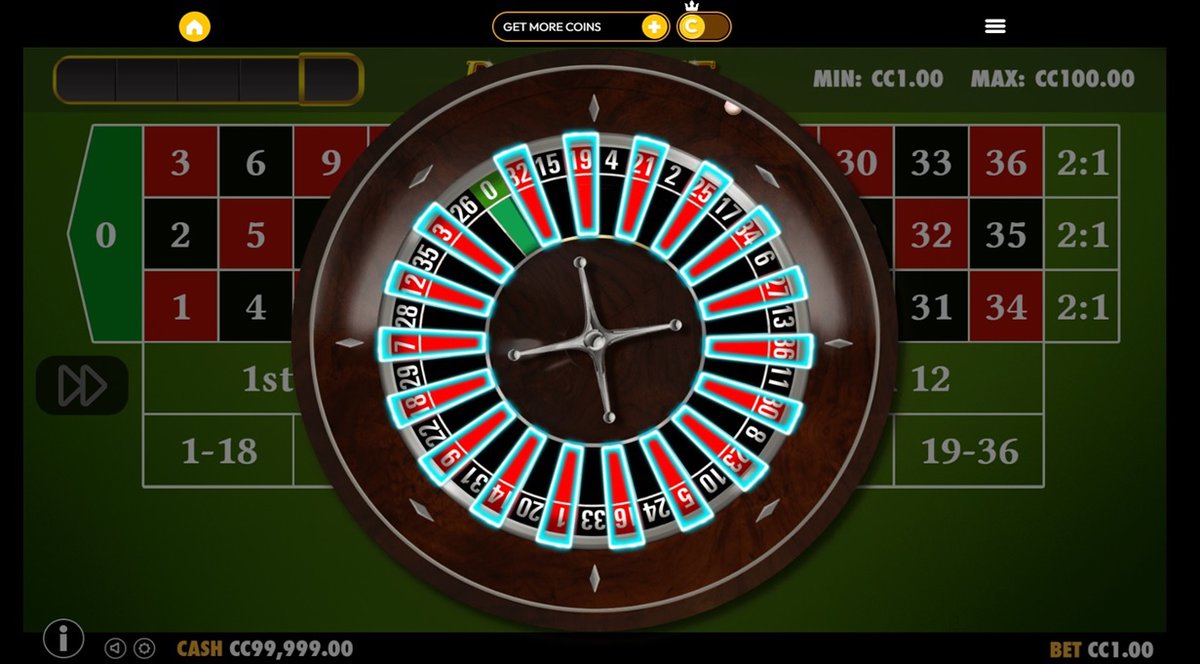 Crown Coins Casino Purchases & Redemptions
Crown Coins requires no purchase to play and you get plenty of crown coins through daily logins and rewards, but if you want to have more fun and play for longer, there is the option to purchase crown coin packages with real money. The following is the current list of crown coin packages:
$1.99 – 40,000 crown coins
$4.99 – 100,000 crown coins + 5 free sweeps coins
$9.99 – 200,000 crown coins + 10 free sweeps coins
$19.99 – 400,000 crown coins + 20 free sweeps coins
$49.99 – 1,000,000 crown coins + 50 free sweeps coins
$99.99 – 2,000,000 crown coins + 100 free sweeps coins
To give you a perspective on what that equates to, the lowest spin amount on Sweet Bonanza is 100 crown coins, so the $1.99 package would get you 400 spins. I think the coin packages represent OK value and I would compare it to microtransactions in mobile games.
Sweeps Cash Redemptions
Sweeps cash can be redeemed at a rate of $1 = 1 SC. To make a redemption, simply click on the menu icon in the top right-hand corner and click the redeem button.
A pop-up box then appears showing your current SC balance. You can then select the amount, choose a payment method, and start the redemption process. Although the pop-up states you need 2 SC to make a withdrawal, the minimum is 100 SC or $100.
Withdrawal methods include MasterCard, Apple Pay, Visa, AMEX, and Skril and I found the redemptions to be processed quickly.
Customer Support & Help
Whenever I register with a sweepstakes casino or online casino I want assurance that I can get in touch with customer support quickly should I need assistance. I spent time testing the Crown Coins Casino customer support and the results were mixed.
The main issue is the lack of support options. Crown Coins Casino only has a support ticket request system and a US telephone line – no live chat, and not even a direct email address. You have to fill out the form including your account details and subject and wait for a reply. The response times seem OK, but it's certainly not as quick as a live chat.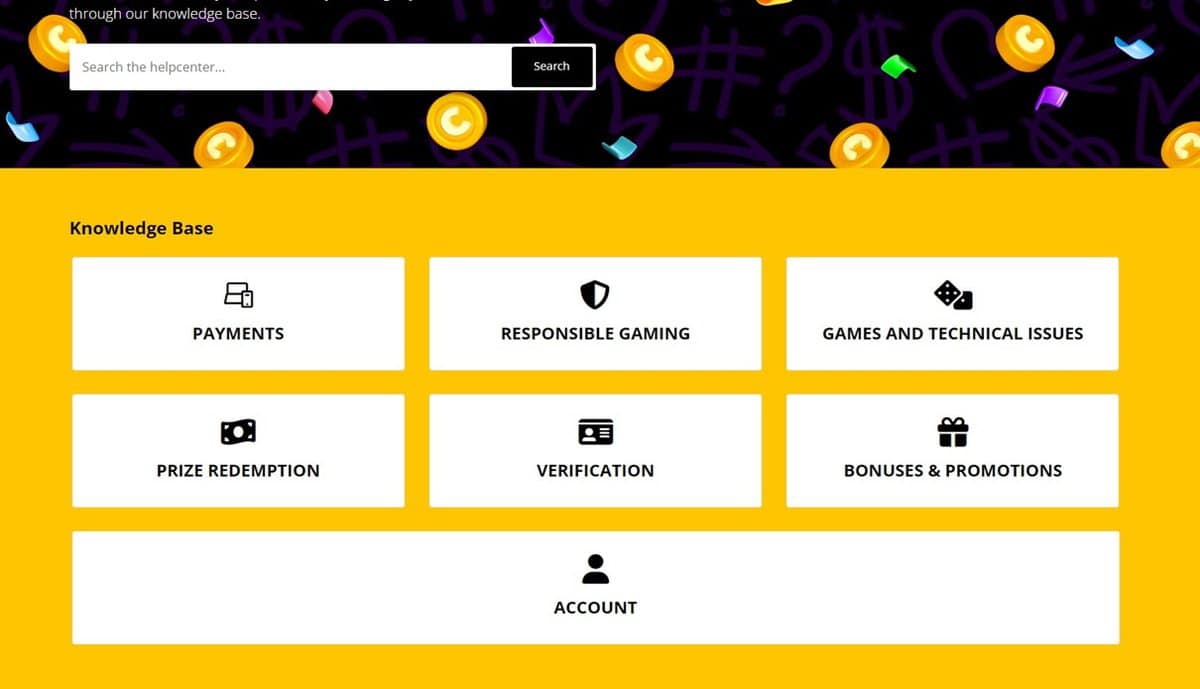 If anything, the knowledge base seems the more effective support option as you can search for a specific problem, or browse the various knowledge base categories and find related articles. I had more joy using this than submitting requests.
Final Thoughts
So, would I recommend Crown Coins Casino? Yes but with the caveat that it needs more games to make it a long-term sweeps casino that I would then continue to play at.
As an initial release, they do lots of things very well, the casino design is one the slickest and user user-friendly I've come across, even with a quick navigational tour to explain what the various features are and how they work. The basics of the promotions and rewards system are also very solid and an attractive proposition that will see us logging in daily to get our free coins regardless.
As an avid slots player, the one thing holding this casino back for now is the obvious lack of games, bolstering the lobby with several hundred more games would instantly make this casino a serious contender, making it compete with the current top sweeps casinos that we play at. My advice is to grab an account, have a play around to see if you agree with our take on the current state of Crown Coins casino, and keep an eye on the lobby for the introduction of more slots which I presume they are already well aware of!

100,000 Crown Coins & 2 SC No Deposit Bonus
Get Bonus