Connecticut Moves Closer to Legal Sports Betting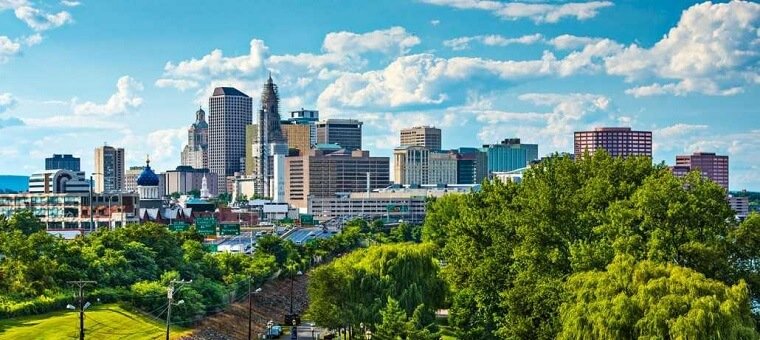 Connecticut Governor  Ned Lamont's comments have raised hopes for sports betting in the state.
In recent weeks, a lot of attention in the gambling industry has been on New York, following New York Gov. Andrew Cuomo's commitment to mobile sports betting in 2021. However, it is not just in the Empire State where things are progressing on the sports betting front. Earlier this week, during his State of the State Address, Connecticut Gov. Ned Lamont made a point of commenting on sports wagering and how he sees the path to legalization.
In the address, Lamont stated that he "looks forward to working with our tribal partners" as the journey towards a legal sports betting industry gathers momentum. Lamont added that sports betting is picking up pace in neighboring states and that "sports betting and internet gaming is happening all around us."


21+. T&C Apply
21+. T&C Apply
With more and more states legalizing internet gaming, Lamont stressed he doesn't want Connecticut to miss out, stating, "Let's not surrender these opportunities to out-of-state markets." He was also keen to mention that it would be dangerous to resist legal sports betting, which could encourage underground markets to emerge.
Additionally, numerous states are facing tough challenges ahead due to budget shortfalls caused by the coronavirus pandemic. Introducing legal sports betting is one way of addressing the shortfall by generating more tax. New York Governor Cuomo raised the prospect of legal sports betting in the state on Wednesday by endorsing mobile betting and confirmed it would be part of the State Address on Monday.
DraftKings Already has Deal in Place with Connecticut Tribe
The Mashantucket Pequot and Mohegan Tribal Nations, both in Connecticut, have maintained for a while that they have exclusive rights to gaming in the state. They say this is in exchange for 25% of their slots revenue. Consequently, legislative action on sports betting has encountered delays.
In December, DraftKings and the Mashantucket Pequot Tribal Nation agreed to a partnership to provide online sports betting ahead of its legalization in the Constitution State. The deal, which covers multiple channels, is pending regulatory approval. This means the tribes have a real incentive to strike up a deal with the state to introduce sports betting.
Following news that the governor is entirely behind sports betting legislation, and with tribes already on board, there is a real possibility that Connecticut could become the third New England state to legalize sports betting. Bettors can already legally place wagers in New Hampshire and Rhode Island. Additionally, both Massachusetts and Maine are close to creating legislation on sports betting.
Both tribes have already agreed to partnerships in anticipation of a gambling expansion in the state. Mohegan Sun has inked a deal with Unibet operator Kindred Group in New Jersey and Pennsylvania.
Want to stay up to date on the latest legal sports betting news across the US? Then come and follow us over on Twitter @Gamble_usa.
Relevant news