Chicago Cubs Announce Partnership with DraftKings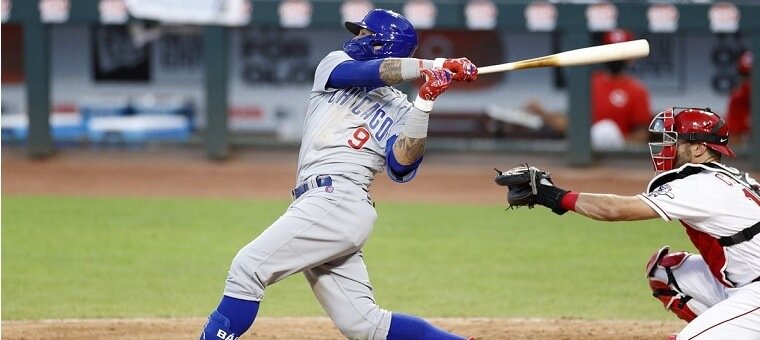 The Chicago Cubs have announced a multi-year deal with DraftKings
The Chicago Cubs and sports betting giant DraftKings have announced they have agreed on a multi-year landmark deal. As part of the agreement, DraftKings, one of the most popular mobile sportsbook apps in America, will become the official sports betting and daily fantasy partner of the historic MLB franchise. The Chicago Cubs have been hinting for a while that they would seek to introduce a sportsbook at Wrigley Field, and following the launch of sports betting in Illinois, it is now happening.

21+. T&C Apply
21+. T&C Apply
Sportsbook set to be Country's Biggest
The sportsbook planned for Wrigley Field will not be small. In fact, it has been reported that the Cubs are planning to work in conjunction with DraftKings to create the largest individual sportsbook in the country. When it eventually opens, it could become the first sports betting location at a major sports venue.
In deciding to open a sportsbook at Wrigley Field, the Cubs will have an opportunity to engage with another significant portion of the fanbase and take in the benefits of legalized sports betting in Illinois. It will be an attractive proposition for sports bettors, as they can visit the sportsbook before the game, have a drink and a bite to eat, make their bets, and then go to the game.
Cubs President of Business Operations Crane Kenney stated they are excited by this new partnership. Kenney also believes more and more sports fans want to have the ability to place some bets as part of the game experience, so they have made this move to become one of the first to have a retail sportsbook at a professional sports venue.
Cubs aim to open sportsbook by 2022
The sportsbook's exact location has yet to be decided, with several regulatory hurdles to overcome before this can be a fully-fledged and operational sportsbook. Possible locations might include the former DraftKings bar area situated on the southeast corner at Addison and Sheffield.
No exact date has been given for when we might see this sportsbook open its doors. It has been mooted that the Cubs are targeting an opening date of the last quarter of 2022, which leaves a lot of time. However, this time may be needed given the notoriously long legislative process when the Cubs plan anything at Wrigley Field.
The new sportsbook will include a state-of-the-art entertainment experience for sports fans in Illinois. Even though sports betting is now legal in the Prairie State, the development of a retail sportsbook still needs approval from the city of Chicago.
The Cubs will be able to capitalize on new sources of revenue from this partnership with DraftKings. This development could be a fantastic piece of business for the franchise in the long term. DraftKings already has a presence in Illinois thanks to a partnership with Casino Queen in East St. Louis. The sports betting giant operates retail sportsbooks in eight states and has one of the country's most successful mobile platforms.
Currently, sports bettors in Illinois can register and begin betting from anywhere within state lines, thanks to a temporary changing of the rules, which runs through September 20. Previously, players had been signing up in the casino car park to get signed up to the sportsbook.
For more casino and sports betting news across the US, follow us on twitter @Gamble_usa
Relevant news