Cuomo Presents Sports Betting Option in New York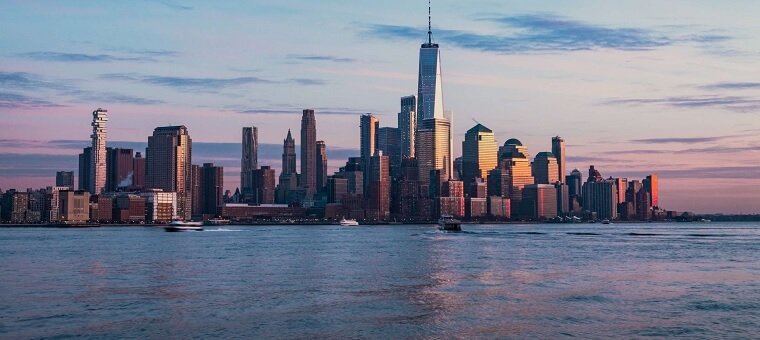 The Governor of New York, Andrew Cuomo has hinted at a change of stance towards mobile betting in the state.
New York Gov. Andrew Cuomo, who has made his feelings of anti-mobile sports betting evident in the past, has hinted that he may be open to introducing the industry this week. In a daily coronavirus press conference in Albany, Cuomo discussed the state's financial situation. He mentioned the possibility of New York sports betting and other possible revenue streams for now and after President-elect Joe Biden takes office on January 20. The final federal funding for states may not be drawn up until February or March next year.
Following a discussion on a tax increase, Cuomo moved on to sports betting, which will come as a surprise to many. In the briefing, Cuomo said, "We need $15 billion. We can do some in taxes, but how much?".


21+. T&C Apply
21+. T&C Apply
Cuomo said that the state needs to explore different ways to generate revenue, saying, "How about marijuana? How about sports betting?". He said if the legislature wants to do the budget now, they can do so. The Governor stressed that they would have to do a budget as well as a tax increase, as "you can't do a tax increase in abstract."
The only way you can legally wager in New York is to bet in-person at four upstate New York casinos. This may be the spark that ignites attempts to introduce mobile sports betting. There are several casinos in New York, but online casino gaming is banned.
Lawmakers Want Mobile Sports Betting
Two state lawmakers, Sen. Joseph P. Addabbo, and State Assemblyman J. Gary Pretlow has been behind efforts to push New York sports betting through the legislature. Pretlow said, "sports betting will add something" as they attempt to make up for substantial budget shortfalls caused by the pandemic. Funds raised from mobile betting could go towards causes such as the state's educational system.
Pretlow added that he had been informed by the speaker of the Assembly that "sports betting will be part of" a new revenue bill. Currently, there is no meeting scheduled to take place, so Addabbo has provided an update. He said it is difficult to place a timeframe on when a serious discussion on sports betting can occur, but he believes the governor "is doing his due diligence on this."
New Yorkers Head to NJ to Bet
Cuomo's latest comments come shortly after neighboring state New Jersey posted a record sports betting handle of $931.6 million for November. Mobile betting accounted for 93.6% of the total sports handle, showing how popular betting on a mobile device is among players.
It is clear New York bettors are crossing state lines to place bets in New Jersey, which will contribute to the record numbers.
For more legal casino and sports betting news across the US, follow us on twitter @Gamble_usa for the latest news and offers.
Relevant news