DC Sports Betting App ready to launch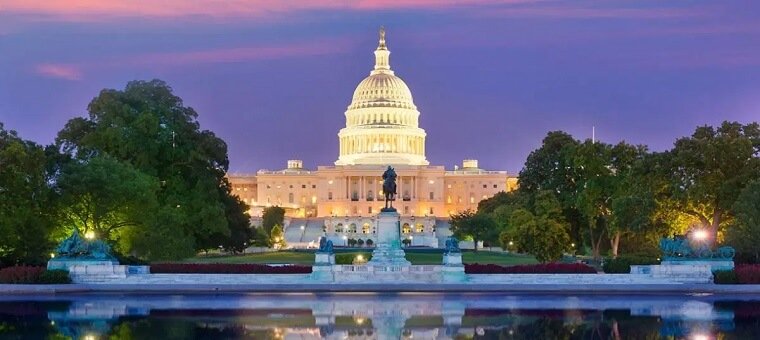 It has been announced by the D.C. Office of Lottery and Gaming that it is still on track to launch its sports betting app by the end of March despite the Coronavirus outbreak meaning there are currently no major sports to bet on.
The app is currently in the user acceptance testing phase to ensure functionality and compliance with DC and federal laws.
Nicole Jordan, spokeswoman for the D.C. Lottery, has said that the lottery is going to continue to work with its technology vendor, Intralot, on preparing the mobile app and website for a public launch. "Our goal for that is the end of this month; however, it is important to note that almost all professional sports leagues globally have indefinitely suspended play amidst the growing concerns around COVID-19, so there will likely be little-to-no games or bets to offer in the coming weeks," Jordan said this week. "This goes for the Lottery's offering, as well as any other sportsbooks operating in the U.S. and globally. It really is all quite alarming, but the health and safety of players, fans and the public in general should always come first."
However, despite the current state of flux due to the global pandemic, Jordan is adamant the app will be ready when the time is right "We are revising our launch strategy now based on the current state of world events/no games happening, but we will be ready to fully debut our sportsbook when it is safe for the sports world to return".
How did we get to this point?
It was hoped that this would be launched in the for the 2019 NFL season, but was delayed by various lawsuits. The D.C. Council suspended normal procurement rules and awarded a no-bid contract to Intralot for mobile betting. The district was sued over the no-bid contract and it was temporarily blocked by a judge.
However, in December 2019, a Superior Court judge dismissed the lawsuit. Not long after the ruling, the council voted to expel council member Jack Evans, who introduced sports betting legislation in D.C. in September 2018, for alleged ethics violations. He resigned in January.
D.C. was among the first jurisdictions to propose legal sports betting after a Supreme Court ruling in May 2018 struck down the federal ban. The D.C. legislation was expedited because nearby states were also considering sports betting legislation. It's legal in Delaware and West Virginia, was just approved by Virginia and Maryland is working on a bill.
Entering the market at a difficult time
There is no doubt that due to the current state of affairs any new sports betting app launching at the moment is doing so at a far from ideal time. Missing March madness in particular is a hammer blow. In Nevada last year, roughly $300 million of the annual total of $5.3 billion wagered on sports came from the NCAA Tournament alone.
Whatever advantage the first online sports betting app from D.C might have had, because there are no active, in-person sportsbooks for possibly a long time, this is removed due to sports not being able to re-start and thus no wagers getting placed.
Once the app and site are live, bettors will be able to register on their phone or online. The sportsbook plans to offer a wide range of sports, leagues and games as well as a variety of bet types, all dependent upon which leagues are able to resume a normal schedule, Jordan said.
Come and follow us over on Twitter @Gamble_usa for more legal sports betting news across the US.
Relevant news