Delaware Online Gambling sees boost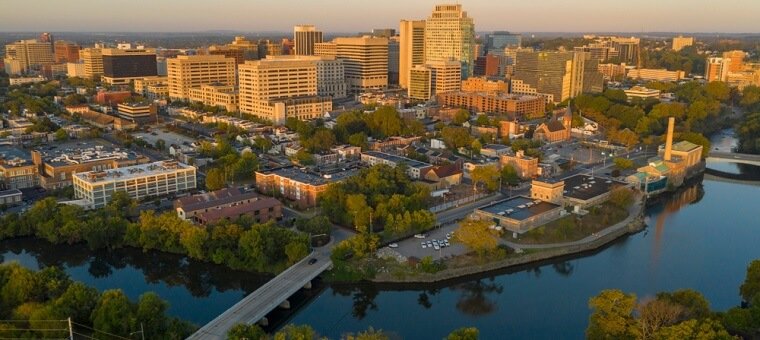 Delaware has reported a big boost in sports betting
Delaware has revealed numbers generated from its online gambling industry. It has been a long road for the First State, as it has struggled to obtain any upward trajectory in the online gaming and casino market. However, things appear to have taken a positive turn for the state, as the market has shown signs of impressive growth over recent months. With the total numbers for August now released, Delaware operators are flourishing, with total earnings for the month coming in at just over $800,000.
Awesome August for Delaware
The total net revenue from online gambling in Delaware was $808,623. This was a significant 263.4% increase from the $222,504 posted in August 2019. The August total was also over $100,000 more than the total revenue posted for July. The state has seen an increase of over 15% from month to month.

21+. T&C Apply
21+. T&C Apply
It appears gamblers also had a fantastic August. Winnings generated from table games was over $8.4 million, while video lottery gaming accounted for $11.41 million in prizes. The total amount of money paid out by the state in prizes was $19.83 million. In addition to the big wins, the three online gambling operators in Delaware are reporting many new customers signing up. There was a total of 571 new customer accounts registered in August. However, even though this is a reasonable number, it is still lower than the majority of months this year.
August's number one revenue generator was Dover Downs, earning $331,457 from $7.8 million in bets. It knocked Delaware Park from the top of the leader board, who ended up in second place with $259,988 in earnings off of $7.4 million in bets. Coming bottom of the tree once again was For Harrington Raceway, who brought in just over $217,000 from $4.7 million in wagers.
Positive Progress
Numbers that have been posted from other states dwarfs the $800,000+ in earnings from Delaware; however, it is a significant moment the state. It is small in size and typically records much lower figures, even accounting for the fact Delaware has offered online casino and poker gaming since 2013. It was one of the early states to legalize online gaming alongside New Jersey online casinos and Nevada, and their only real online casino competition for a long time was NJ. However, that competition has now increased with Pennsylvania, Michigan, and Rhode Island have joined the party with more expected to follow.
Delaware has unfairly been compared to New Jersey; however, the First State has less than one million people within its borders compared to the nine million inhabitants of the Garden State. Fewer people will inevitably translate into less online gaming activity compared to other states. Things are now looking up for Delaware as each month sees an increase in both participation and revenue.
COVID-19 could be the significant factor that has led to this change, as people are choosing to stay at home rather than venture outside. This means more success for online casino and poker sites. If and when restrictions ease, it will be interesting to see if online gaming remains strong, or if people choose to do something else.
Follow us on Twitter @Gamble_usa to stay up to date on the latest legal casino and sports betting news across the US.
Relevant news