Disney & ESPN looking to get in to sports betting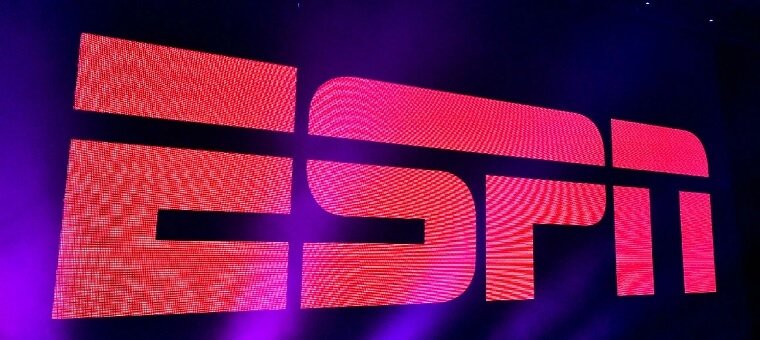 Entertainment giants Disney and ESPN are considering a $3 billion sports betting venture
Lots of companies have signaled their intention to enter the sports betting sphere recently. Over the past few months, Sports Illustrated and Maxim have launched their own sportsbook platform, MaximBet, joining more established names such as BetMGM and Draftkings. Everyone wants a slice of the pie, which is unsurprising given how quickly betting is growing. Arizona has recently launched legal sports betting, and Connecticut is hoping to be live by October. Now, one of the world's biggest companies is strongly pursuing joining the party.

Disney Looks into Sports Betting
With the rapid acceleration of sports betting in the U.S., it's no surprise that an iconic company like Disney would want to get involved. According to Disney CEO Bob Chapek, the company will be hoping to use ESPN, which it owns 80% of, to work in tandem with multiple betting operators. This strategy is Disney's attempt to appeal to a young audience that already has an interest in sports.
The details of this potential move haven't been revealed, but there has been lots of speculation on how the possible Disney sports betting venture could look. According to reports, some talks with ESPN and wagering partners have taken place regarding a deal worth $3 billion.
When you consider Disney paid $4 billion for the Star Wars franchise rights, it's clear the world-renowned company sees massive potential in sports betting. It is worth noting that ESPN already has some sports betting partnerships, with existing agreements in place with DraftKings and Caesars Entertainment. Additionally, it has become standard for ESPN to flash betting lines and discuss wagers on certain shows.
Disney Already Expands into other Businesses
Disney is now known for much more than making movies and running theme parks. The Walt Disney Corporation has plenty of experience of expanding into other businesses. Bear in mind the company owns media companies such as ABC, Pixar, and LucasFilm.
Additionally, the company has stakes in many different media platforms, such as a 10% ownership of Vice Media and a 50% equity holding of the History Channel. Of course, the global giant also owns the rights to major franchises such as Star Wars, Marvel, and many more. They have got more than enough resources to make major waves in sports betting, so watch this space.
Want to stay up to date on the latest legal sports betting news across the US? Then come and follow us over on Twitter @Gamble_usa.
Relevant news