Djokovic Wins Ninth Australian Open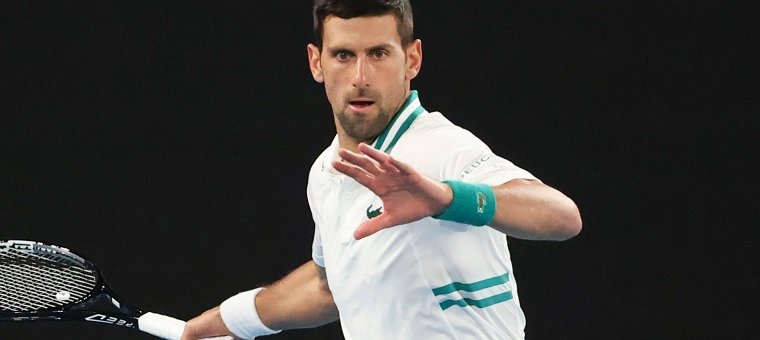 Novak Djokovic has done it again, winning his ninth career Australian Open championship on Sunday.
Many people thought that this was the year that Djokovic could be knocked off, but he once again stepped up and played his best tennis when the stakes were the highest.
Djokovic is now a perfect 9-for-9 in Australian Open finals, and he continues to be the most dominant player in the sport in this event. With the win, Djokovic has now won 18 Grand Slam titles, trailing both Roger Federer and Rafael Nadal by just two.

21+. T&C Apply
21+. T&C Apply
This wasn't just a victory for Djokovic, but it was an absolutely dominating performance. Djokovic won the match 7-5, 6-2, 6-2, taking 11 of 13 games at one point during the final against Daniil Medvedev.
Medvedev had won 20 straight matches coming into the Australian Open final, but he was simply unable to contend with Djokovic and his relentless style of play. Medvedev was the No. 4 seed in the Australian Open and was appearing in his second Grand Slam Final in his career.
Djokovic had to battle through an injury this time around, and even he questioned whether or not he would be able to get it done. With the win, Djokovic has now won six of the last 10 major championships to move into third place all-time.
He has also won five Wimbledon championships, three US Open titles, and one French Open.
Many of the best sports betting apps always had Djokovic down as favorite for the championship given his excellent current form.
Osaka Dominates Women's Final
In the Australian Open women's final, it was a dominating performance from Naomi Osaka over Jennifer Brady. Osaka won six straight games at one point en route to a victory in straight sets, 6-4, 6-3.
With the victory, Osaka moved to 4-0 all-time in Grand Slam finals and will move up to No. 2 in the official WTA Rankings next week. Her semifinal matchup with Serena Williams drew plenty of headlines and was hotly-contested, but the final proved to be an easy victory for Osaka.
In the process, Osaka also became the first woman to win her first four Grand Slam Finals appearances since Monica Seles did so almost 30 years ago. She has also posted a perfect 12-0 record when reaching the quarterfinals of a Grand Slam event.
There are few women's tennis players that can even provide a challenge on the biggest stage.
In 2020, Osaka was named AP Female Athlete of the Year after capturing the 2020 US Open. She has also won the 2018 US Open and previously won the Australian Open in 2019.
Okasa has quickly become a spokesperson for racial injustice in the United States, even though she was originally born in Japan. She has now won 21 straight matches and is one of the most popular players in women's tennis.
Brady had a remarkable run at the Australian Open after her start in the country included a 15-day quarantine. This was just the second time she even advanced to a semifinal at a Grand Slam event, and she also lost to Osaka in that meeting.
Follow us over on Twitter @Gamble_usa for the latest legal casino and sports betting news across the US.
Relevant news