DraftKings Inks New MSG Deal: But No Joy For Local Bettors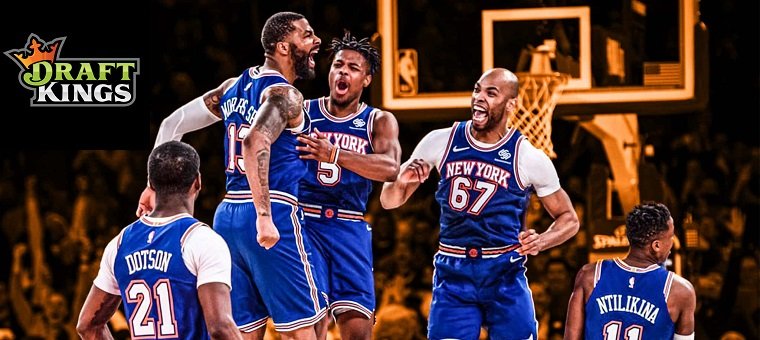 DraftKings is the new and exclusive betting partner of the New York Knicks and New York Rangers.
That's after DraftKings extended an existing partnership with the Madison Square Garden Company, originally signed in 2015 to cement a daily fantasy sports partnership.
This quickly follows on from an announcement that DraftKings will become a public company in 2020 as part of a merger with SBTech.
The latest deal announced last week will allow DraftKings significant exposure at the world-famous Madison Square Garden (MSG) indoor arena in New York, including digital and static signage throughout, in-game promotion, and branding exposure on GardenVision, the arena's center-hung multi-media video display.
In addition, the agreement allows DraftKings to set up activation areas at fan events held by the Knicks and Rangers throughout the year.
Here's what the two parties are saying about the deal:
"We are proud to be named the official sports betting partner and continue as the daily fantasy partner of The World's Most Famous Arena and for two of the most iconic franchises in all of sports that play there. The Madison Square Garden Company is known for providing fans with unforgettable moments, and this emphasis on immersive engagement perfectly complements DraftKings and our like-minded commitment to experiential excellence," said Ezra Kucharz, DraftKings' chief business officer.
"DraftKings has established itself as one of the most successful gaming companies in the industry and we are honored to continue our partnership with their incredible brand. We are both committed to ensuring that our customers have the best possible experience and we look forward to continuing to work closely with DraftKings on programs and promotions that benefit both of our businesses in significant and measurable ways," said Ron Skotarczak, executive vice president of the Madison Square Garden Company.
What's wrong with New York?
That reference to "experiential excellence" rings a little hollow, only for the reason that fans of either franchise will not be able to activate their DraftKings apps to place bets inside MSG, nor from anywhere inside the state of New York for that matter.
That's because the New York sports betting market is a poor relation – that's putting it mildly – to the likes of New Jersey, Pennsylvania, Indiana, and West Virginia, where bettors can register with online sportsbooks via their mobile devices statewide and then bet to their heart's content.
Not so in New York, where the current sports betting laws require bettors to trek to one of the seven physical sportsbooks in the state.
What makes matters worse is that these are all located upstate and too far from the Big Apple to be considered viable options for most bettors.
New Jersey showing the way
It's no wonder then that many New Yorkers are crossing the state line into New Jersey to place their bets. Indeed, it's estimated that around a quarter of sports betting handle in the Garden State, which reached a new monthly high of $562.7 million in November, is generated by non-residents.
New York's retail sportsbooks are still proving a hit with bettors and they include the DraftKings sportsbook at the del Lago Resort & Casino in Waterloo (a near five-hour drive from NY City), which posted a November monthly revenue figure of $230,092.
However, the Empire State's revenue figures for November were its lowest since sports betting opened in July, with tax revenue falling to just $1.3 million, a 40% drop from October ($2.2 million). And November is traditionally a strong month for sportsbooks.
It's clear the lack of mobile betting is behind those figures and it's hoped that a new study by the Gaming Commission, which is expected to be available in May 2020, will prompt New York lawmakers into a rethink.
In the meantime, DraftKings will be hoping that sports fans in states with fully open online betting markets will take the hint while watching games at the MSG arena and fire up their apps.
Relevant news