DraftKings to open third retail sportsbook in Dover, New Hampshire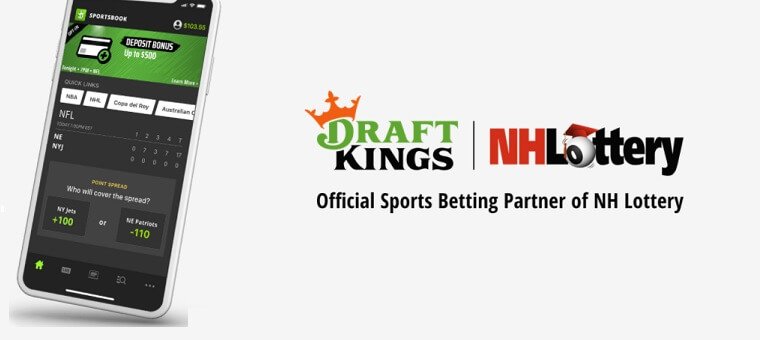 DraftKings Launches Third Retail Sportsbook in New Hampshire
DraftKings has joined forces with the New Hampshire Lottery to open the DraftKings Sportsbook at Filotimo in Dover. The new retail location is the third DraftKings Sportsbook in the state, joining DraftKings Sportsbook at Filotimo in Manchester and the DraftKings Sportsbook at The Brook in Seabrook, which opened in August 2020.
Michael Kibort, Senior Director of Draftkings' Retail Sportsbook, said their latest collaboration with the New Hampshire Lottery and Filotimo Casino & Restaurant will give customers "a premier skin-in-the-game viewership experience" in New Hampshire. Kibort added that as legalized sports betting continues to grow in New Hampshire and across the United States, "DraftKings is proud to be a brand consumers know and trust." Kibort stated that the company is excited about the possibilities that are ahead as they expand digital sports entertainment in New Hampshire.

21+. T&C Apply
21+. T&C Apply
Features at new sportsbook
The new retail sportsbook will feature several sports betting kiosks, food and drink services, and 11 TVs to create a sports bar atmosphere.
The sportsbook will be open on weekends during football season from 10 a.m. until 30 minutes after the end of the final game. It will open on weekdays from 11:30 a.m. to 30 minutes following the last game to maximize the window for NFL betting.
Charlie McIntyre, New Hampshire Lottery Executive Director, said that sports betting has been a success in New Hampshire since it launched two years ago. He said they are "pleased to continue working with DraftKings and Filotimo Casino & Restaurant" to improve and expand sports wagering opportunities for their players.
McIntyre added that the new DraftKings Sportsbook at Filotimo in Dover will further strengthen New Hampshire "as the premier sports betting destination in the northeast." McIntyre believes that the new location will make a positive impact on their continued efforts to "maximize revenue for our schools here in New Hampshire." Additionally, customers can also use the DraftKings app for mobile sports betting.
DraftKings Partnership with Lottery
DraftKings and the New Hampshire Lottery have an exclusive sports betting agreement. Sports betting went live in the state on December 30, 2019.
Since DraftKings went live, New Hampshire bettors have placed more than 16 million wagers, generating nearly $660 million.
For more legal casino and sports betting news across the US, follow us on twitter @Gamble_usa for the latest news and offers.
Relevant news