DraftKings at Casino Queen Sportsbook Goes Live In Illinois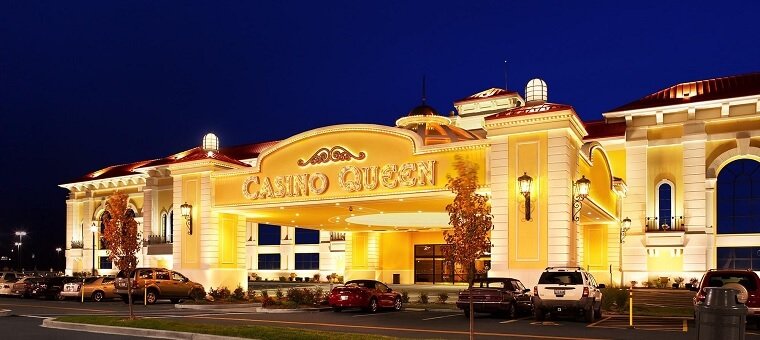 DraftKings get the green light to go live in Illinois
Sports betting is up and running in Illinois, and DraftKings will become the second operator to launch a sports betting mobile app in the state through its DraftKings at Casino Queen Sportsbook app. DraftKings has been preparing for the launch today (6th August 2020) by advertising their brand over the last couple of weeks. The giant sports operator had been waiting for Casino Queen to be given "provisional" wagering status by the Illinois Gaming Board.
DraftKings joins the party alongside BetRivers, who launched their sports betting platform in June, as the only live sports betting options in the state. It is expected that Australian based operator PointsBet, who have recently expanded their presence across the country, will go live by the end of August. PointsBet has already agreed to a partnership with the Hawthorne Racecourse to go live in the Prairie State.

21+. T&C Apply
21+. T&C Apply
DraftKings Misses Online Registration Window
Although this is excellent news for DraftKings as they look to capitalize sports betting being legalized in Illinois, the company has missed a two-month remote registration window. The gambling laws in Illinois state that customers register for sports betting in person at racetracks, casinos, or professional sports venues. If you wanted to create an account with DraftKings in Illinois, you would need to visit the DraftKings at Casino Queen in East St. Louis.
Gov. J.B. Pritzker lifted the requirement for in-person registration in June through an executive order, to counter the fact that casinos were closed so bettors could register from home. However, in what was a surprise to most in the industry, Pritzker did not renew the executive order last month, which means in-person registration is once again required for online sportsbook accounts.
The requirement for physical registration will remain in place until the first online-only license is approved in Illinois. The licenses, which cost $20 million, cannot be applied for until the market has been active for over a year, or until sometime around September 2021.
DraftKings at Casino Queen Competes for Customers
The DraftKings at Casino Queen sportsbook is entering a competitive marketplace in the St. Louis territory, which was controlled by Penn National. Argosy Casino, run by Penn, was the only casino offering sports betting in the area. However, that has now changed with DraftKings at Casino Queen entering the fray.
DraftKings may feel they have the upper hand currently, as does not have a mobile sportsbook offering, but it is believed they will launch one this year from the Barstool Sportsbook brand. It is expected that more sportsbooks will soon go live in Illinois this year. Rush Street launched the BetRivers app almost straight after Pritzker allowed mobile registration. This enabled BetRivers a free shot at signing up customers via their mobile for over a month.
This week, William Hill has also opened up its retail sportsbook at Grand Victoria Elgin, which is 40 miles from Chicago. PointsBet could enjoy some great success in Illinois due to the Hawthorne Racetrack location, which is just ten miles from downtown Chicago.
Follow us on Twitter @Gamble_usa to stay up to date on the latest legal casino and sports betting news across the US.
Relevant news