Drama Surrounding NBA Big Men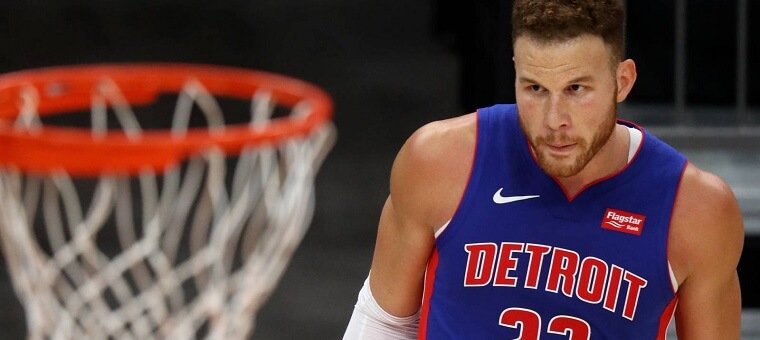 Now that the NFL season has finally wrapped up, the NBA has taken center stage.
NBA teams are starting to near the halfway point of the season, and playoff races are starting to take shape.
With that in mind, some teams are looking to make some improvements to their rosters, especially at the center or power forward positions. Two players continue to pop up in trade talks, and that is now affecting their current teams.
Griffin Shut Down By Pistons
The Detroit Pistons have decided to keep All-Star forward Blake Griffin out of the lineup until a decision is made about his future. The most likely scenario is that Griffin gets dealt to a new team, but the Pistons are also reportedly looking to buy out his contract.


21+. T&C Apply
21+. T&C Apply
Pistons general manager Troy Weaver is beginning the process of a full rebuild with the Pistons franchise, and Griffin is not a part of that process. Weaver has been exploring trade partners for Griffin in recent weeks, but the final option may be to agree to a buyout.
Griffin also made a statement, noting that he has agreed to this plan and thanking the Pistons for understanding his desires. Things have not gone well for Griffin or the Pistons since he was acquired in 2018 after signing a max deal with the LA Clippers.
Griffin is owed more than $115 million over the next three seasons, and that has played a large role in the Pistons struggling to find a trade partner. If the team chose to buy out his contract, then he would be able to explore free agency and would likely sign with a title contender.
This season, Griffin is averaging 12.3 points and 5.9 rebounds per game.
Drummond Out of Cavs Lineup
The Cleveland Cavaliers are taking the same approach as the Detroit Pistons, deciding to keep center Andre Drummond out of the lineup. The Cavaliers announced that they are seeking to trade Drummond prior to the March 25 trade deadline.
Drummond is a two-time All-Star and was teammates with Griffin with the Detroit Pistons. This decision comes after the Cavaliers were able to acquire Jarrett Allen in a trade, and they are looking to make him their center of the future.
Trading Drummond will not be easy, as he is currently playing on an expiring contract worth $28.7 million. Cleveland would likely need to agree to pay a large portion of that salary before it is able to reach a deal.
League sources indicate that there is plenty of interest in acquiring Drummond, but most teams were hoping that the Cavaliers would decide to buy out the remainder of his contract. Cleveland has made it clear that it is not willing to take this step and will only consider trading the All-Star big man.
Drummond is averaging 17.5 points and 13.5 rebounds per game this season, and there is still plenty of talent there. The Cavaliers explored playing both Allen and Drummond together, but the team did not like that experiment.
Follow us over on Twitter @Gamble_usa for the latest legal casino and sports betting news across the US.
Relevant news