ESPN BET Sportsbook Review
PENN Entertainment is jumping back into the US online sports betting industry. The gambling and entertainment company has partnered with ESPN to launch ESPN BET, a modern online sportsbook set to go live in 17 states around the country. This review of ESPN BET will highlight its various features, explaining what types of unique wagering options members here will gain access to.
An official launch date for the ESPN BET sportsbook has not yet been confirmed. It is expected to go live this fall, yet both PENN Entertainment and ESPN have been tight-lipped on any specific details. Some of the information related to ESPN BET's features is speculative, yet Gamble USA used certain details that have been made public and other online sportsbooks as examples to provide an overview of what this new sports betting platform has to offer.
ESPN BET Promo Code
The welcome bonus offered by ESPN BET is expected to be a 100% first bet insurance bonus of up to $1,000. This represents one of the most common types of US online sportsbook bonuses currently offered. The ESPN BET sportsbook is brand-new, however, which could mean that this brand will offer an even larger welcome bonus to attract as many new players as possible. It's recommended to take advantage of any pre-launch welcome bonus, as it may become less generous once ESPN BET goes live.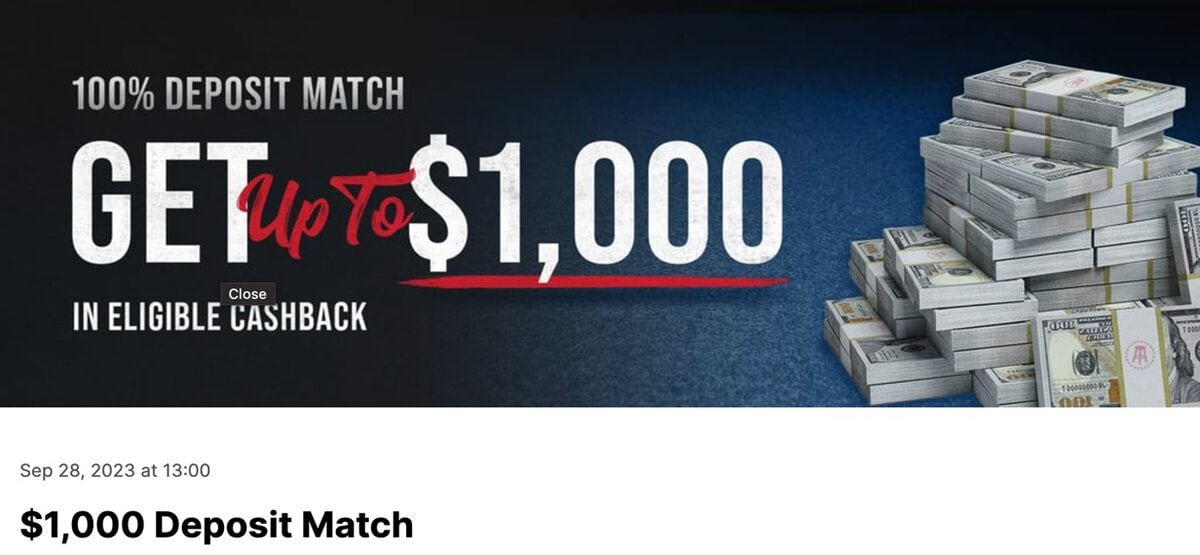 PENN Entertainment and ESPN are two massive, reputable brands and will avoid offering a welcome bonus with any shady terms and conditions. Players will likely receive their bonus funds in the form of non-withdrawable credits. Only after reaching a playthrough requirement of 2-5x will this bonus money become withdrawable.
This type of bonus is hugely popular with sports bettors. It allows new members of an online sportsbook to immediately boost the amount of funds they have to place wagers with, simply by making a qualifying first bet. As of now, there is no use of a promo code required to earn this exciting sign-up promotion.
To claim the ESPN BET welcome bonus, click the "Get Bonus" tab on this review page. Create an account with ESPN BET and make a first deposit using an accepted banking method. This online sportsbook will automatically credit you with any lost funds up to $1,000 to be used on any of its available sports betting markets.
ESPN BET Sportsbook Bonuses
Several more bonuses are set to become available to members of ESPN BET, too. These bonuses can benefit both new and existing players. No ESPN Bet bonus code is expected to be required for any of these offers. Learn about some of these unique promotions below.
ESPN BET Refer-a-Friend Bonus
ESPN BET will likely reward its members who refer friends to sign up with a generous bonus. Some competitors, such as DraftKings Sportsbook, award a $25 bonus for each friend that is referred. It is expected that ESPN BET will offer a similar bonus amount for referred friends.
Earning this bonus is simple. Provide your friends or family with the refer-a-friend link offered to all members of ESPN BET. After the referred individual creates an ESPN BET account and makes their first deposit, you will receive the bonus funds.
Sport-Specific Bonus
ESPN BET is expected to offer unique bonus offers related to the start of various sports league seasons. This is a common type of bonus offered by competing sportsbooks in the states. It provides bettors with a quick way to earn money for wagers on each of the most popular US sports leagues.
These types of bonuses can vary. The most common type is a first-bet bonus, awarding players with extra bonus funds after placing a bet during the first week of a new sports league's season. ESPN BET may also choose to award a deposit bonus to all players during the start of major seasons. We've seen bet $5 get $200 promos quite often.
What You Can Expect With the ESPN BET Launch
PENN Entertainment made headlines back in 2020 by partnering with Barstool Sportsbook to launch an online sportsbook. This online sportsbook garnered high praise among most users. Penn and Barstool Sports decided to part ways in August of 2023, leaving the future of both companies' sports betting operations in limbo. PENN Entertainment has since decided to partner with ESPN to once again dive into the US sports betting industry.
New members can expect ESPN BET to be a modern, world-class online sports betting platform. This online sportsbook will work seamlessly using a smartphone and desktop computer. Smartphone users will be able to download the ESPN BET app via the Apple Store and Google Play Store.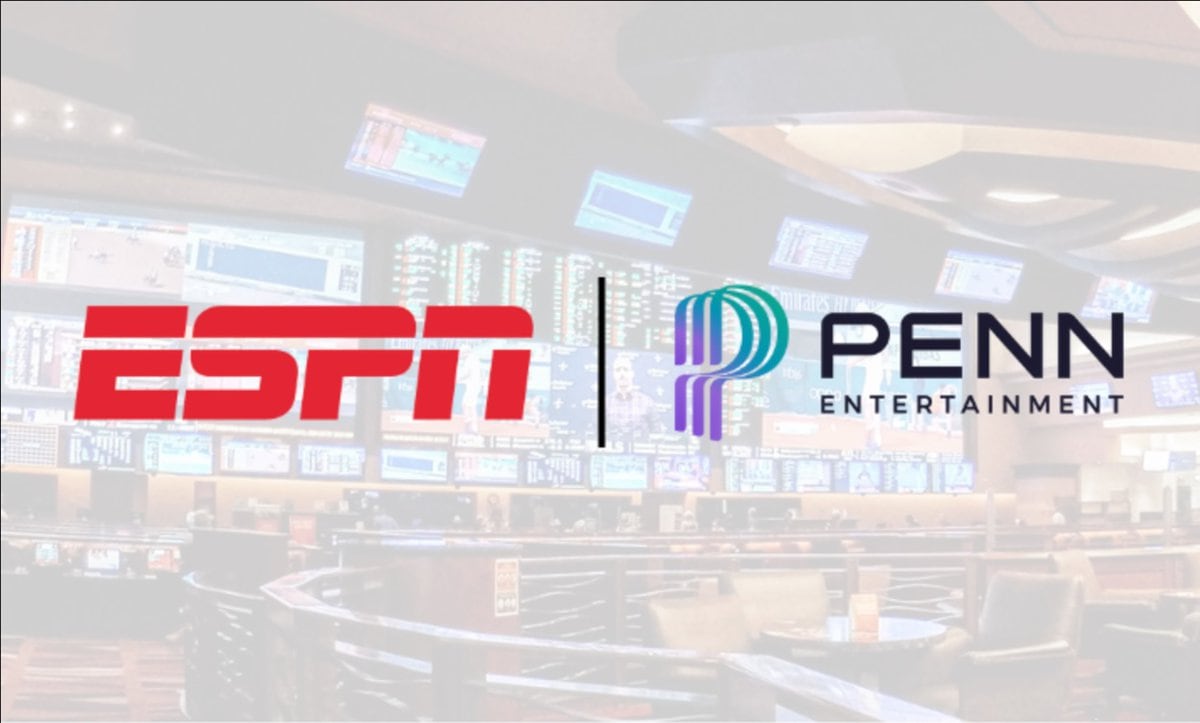 There is major hype behind the launch of ESPN BET. Penn is handling the wagering and operations side of things, while ESPN will likely be mainly in charge of marketing this new brand. Many experts are predicting a wave of advertising for this new online sportsbook across various ESPN platforms once a launch date has been made official.
The launch of ESPN BET will also likely include several unique promotions. That could include a pre-launch welcome bonus. Once the ESPN BET platform officially goes live, members will gain access to odds on a huge variety of sports including football, baseball, basketball, and more.
ESPN BET & Barstool Roadmap
The launch of ESPN BET has been a long and complicated one. As previously mentioned, this platform was created in a partnership between PENN Entertainment and ESPN. Penn was previously in a sports betting partnership with Barstool Sports before selling its shares back to owner Dave Portney in August of this year.
Around that same time, news broke that PENN Entertainment had signed a deal with ESPN to partner on an online sportsbook launch this fall. This will be a rebranding of the online sportsbook it launched with Barstool. Learn more about this unique deal below.
PENN Entertainment – ESPN Partnership, Explained
PENN Entertainment, previously known as Penn National Gaming, is a major gaming and entertainment company with 43 gambling properties across 20 states. It entered the US sports betting industry in 2020 after partnering with Barstool Sports. Close to three years after this deal was signed, news broke that Penn and Barstool had agreed to part ways.
Penn has no plans to leave the US sports betting market entirely. It quickly announced that it had agreed to another partnership with ESPN. Penn's online sportsbook, previously known as Barstool Sportsbook, is now set to be rebranded to ESPN BET.
Penn agreed to pay ESPN $1.5 billion in cash over a ten-year period, plus $500 million in warrants to purchase close to 32 million PENN Entertainment shares. ESPN has the opportunity to earn additional warrants, depending on the success of ESPN BET.
ESPN BET Legal States
ESPN BET is being rebranded from Barstool Sportsbook. Due to that fact, it will automatically gain access to 17 markets around the country where it previously operated. Discover where exactly ESPN BET can be accessed in the list below.
Arizona
Illinois
Indiana
Iowa
Kansas
Kentucky
Louisiana
Maryland
Massachusetts
Michigan
New Jersey
Ohio
Pennsylvania
Tennessee
Virginia
West Virginia
ESPN BET may soon enter the New York sports betting market, too. Barstool Sportsbook applied for a license to enter this state years ago, yet did not gain immediate approval. There is still a possibility for New York regulators to grant ESPN BET a sports betting license in the near future, though.
How to Sign Up at ESPN BET Sportsbook
Many members of Barstool Sportsbook, PENN Entertainment's previous online sports betting platform, praise its modern design and user interface. It was a well-run online sportsbook that even complete newcomers could easily navigate through. Despite going through a rebranding, ESPN BET will likely retain much of the Barstool Sportsbook design and is expected to have a very simple sign-up process.
Below is a list of steps that must be taken in order to become a member of ESPN BET. Keep in mind that this online sportsbook is only accessible in the 17 states where it currently holds a betting license.
Click the "Get Bonus" tab featured on this ESPN BET review page.
Begin the registration process at ESPN BET by entering your email address, creating a username, and choosing a password.
Verify your identity by providing some basic personal information such as your full name, home address, social security number, and more.
ESPN BET may require further identity verification by asking for a selfie with a government-issued ID.
Agree to the ESPN BET terms and conditions.
From here, you can make a deposit into your new ESPN BET account using an accepted banking method. Once your account is funded, you can begin placing wagers on any of the available markets ESPN BET offers.
Players must be 21 or above and geolocation checks will be conducted before access to the site is granted. Verification through SSN is another way operators usually seal the registration process.
ESPN BET App Review
The ESPN BET sportsbook is being launched in a partnership between PENN Entertainment and ESPN. These are two extremely powerful and successful companies, leading many to speculate that this will be one of the best new online sportsbooks in the country. The ESPN BET app will feature a very modern design, a huge variety of wagering options, and a great selection of secure banking options.
This ESPN Bet sportsbook app will feature all of the same amazing features as the desktop sportsbook. The homepage is intuitive, with clear tabs that allow players to navigate between pages. This homepage is also set to feature upcoming sporting events, allowing members to wager on sporting events that are set to take place in the near future.
The ESPN BET mobile app is also set to launch a fantastic live betting platform. This allows members to make their bets on sporting events live, as they are taking place. The odds on these live events are updated constantly based on how they are unfolding.
It is highly likely that the ESPN BET app will allow members to live-stream sporting events, as well. ESPN remains an industry leader in sports broadcasting and experts predict that this brand's sportsbook will come with a live streaming feature. This will likely be incorporated into the live sportsbook, allowing members to stream and wager on events as they take place.
Some of the other unique features of this online sports wagering platform are an early cash-out feature, same-game parlays, and perhaps the "Quick Pick 6" parlay feature that was found at Barstool Sportsbook, providing helpful parlay-building tips to bettors.
How to download the ESPN BET Android App
Android users can easily download the ESPN BET app via the Google Play Store. Use the search function at the top of this app store to find this new sports betting app. All of the features that ESPN BET provides to desktop users will also be made available to Android users.
How to download the ESPN BET iPhone App
iPhone users will find the ESPN BET app available to download via the Apple Store. Use the search function on the bottom-right corner of the Apple Store screen to find this app. The ESPN BET app can be navigated through after this download, yet no wagers can be made until after registration.
How the ESPN BET Betting Experience Will Look Like
PENN Entertainment and ESPN have been preparing for the launch of ESPN BET for months. Millions of sports fans across 17 states are growing excited to learn what exactly this sports wagering platform has to offer. Fortunately, there are already some clear indications as to what this platform's betting experience will look like.
Like most other sportsbooks, ESPN BET will feature a full list of sports that it provides odds on. That will include a variety of domestic and international sports. Clicking any of these sports tabs will then bring up a drop-down menu featuring the various leagues that can be wagered on.
On the ESPN BET homepage, users will find a clear list of odds for upcoming sporting events. That includes point spread odds, moneyline odds, and totals odds. Click any one of the odds to enter it into your bet slip. From here, members can enter the amount of money they are willing to risk to place their wager. ESPN BET's bet slip will always reveal the possible payout for each wager being placed.
For larger, more popular sporting events, ESPN BET will also provide members with a large selection of prop wagers. These can vary tremendously. Hundreds of prop bets will become available on the biggest events such as the Super Bowl, NBA Finals, and others.
The live betting experience at ESPN BET will be world-class. Members will likely have access to live streaming on various sporting events taking place around the world. It will also be easy to place wagers on these events as they unfold.
ESPN BET Pros & Cons Based On What We Know
Very little information on ESPN BET has been released over the past few months. PENN now has years of experience operating an online sportsbook, however, indicating ESPN BET will be a complete sportsbook with very few issues. The lack of information makes it a little difficult to identify this platform's pros and cons. With that being said, there are some indications as to what will be the best and worst features of this platform.
✅Pros
It is likely that the design of ESPN BET will be fantastic. Penn's previous online sportsbook received a huge amount of praise for its modern design and user interface. While there will likely be some changes, this new sports betting platform is expected to look and feel extremely sleek using both a desktop and mobile device.
The variety of betting markets is also expected to be great. Barstool Sportsbook gained a reputation for offering one of the largest selections of wagering options (particularly prop bets) of any US online sportsbook. ESPN BET is also expected to feature a massive list of betting options on popular domestic and international sports.
❌Cons
Of the main complaints about Penn's last online sportsbook was the lack of options to withdraw winnings. It remains to be seen if that is an issue this brand intends to fix. If more banking options are not included, this will remain one of the ESPN sportsbook app's lowest-scoring features.
ESPN BET Sportsbook Alternatives
ESPN BET is expected to become a hugely popular online sportsbook in each of the states in which it operates. Of course, competition in the US online sports betting industry is fierce. There are many fantastic alternatives to ESPN BET that millions of Americans currently have access to. Learn a little more about what these competing sportsbooks have to offer below.
DraftKings is one such sportsbook. This online sports betting platform was launched in 2018 and now operates in more than 20 states around the country. It has a fantastic design and perhaps the biggest selection of betting odds provided.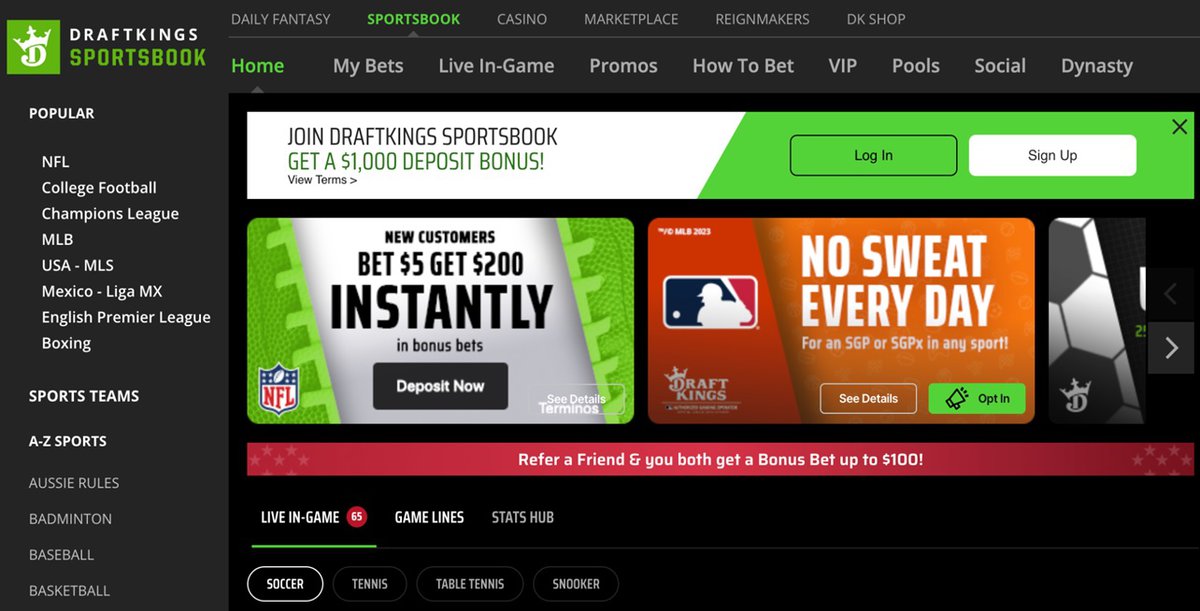 FanDuel Sportsbook is another one of the best substitutes for ESPN BET. It has been operating since 2018, providing bettors with a modern design, great odds variety, and many cool features such as same-game parlays, early cash-out options, and more. FanDuel also operates a fantastic online casino and horse race wagering platform for those in select states.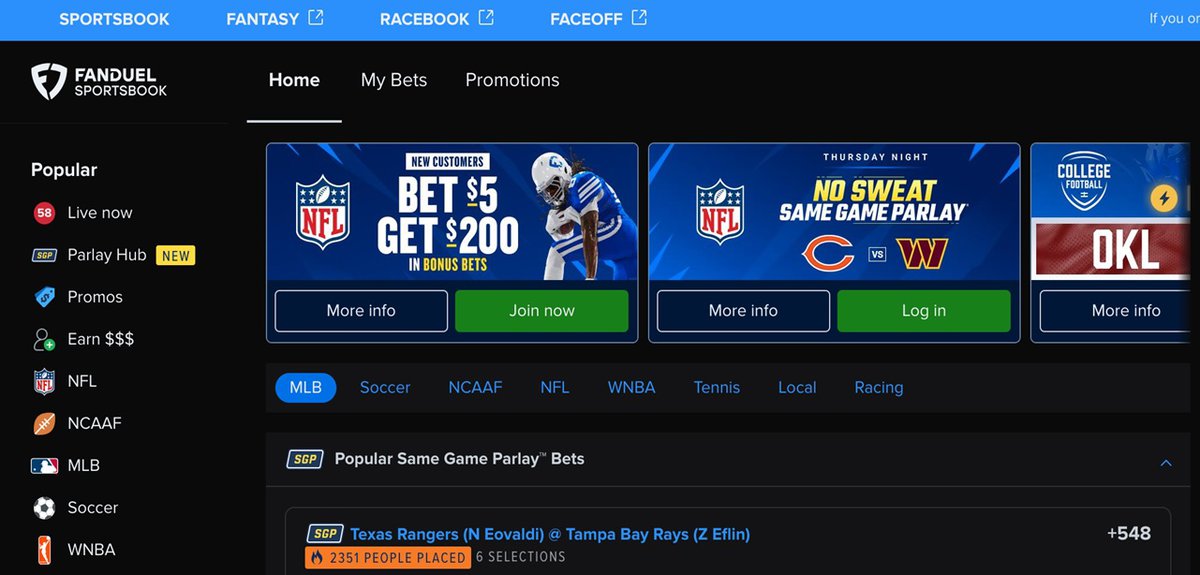 BETMGM, Caesars Sportsbook, and PointsBet are three other fantastic online sportsbooks operating throughout much of the US. Each one is safe, easy to use, and provides a great selection of options to wager on popular sports.
While waiting for ESPN BET sportsbook to go live, any of the above should do the trick.

$1,000 Deposit Match