FanDuel Goes Live in Virginia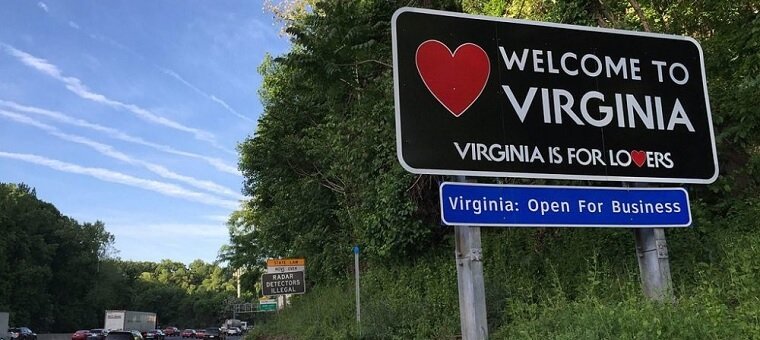 Last week, FanDuel became the first sportsbook to launch in Virginia.
Residents in Virginia received a shock last week as some significant news was revealed. Online VA sports betting was now available, with bettors now able to place wagers via their mobile devices. Last Wednesday, FanDuel sportsbook announced that bettors in Virginia would be able to bet on their accounts "soon." They kept to their promise, as wagers began to be accepted at 2:00 pm ET on Thursday.
The launch of online sportsbooks comes a year after the Virginia General Assembly approved online sports wagering in March 2020. FanDuel became the first sportsbook to be available in the Old Dominion State, followed a few days later by DraftKings sportsbook. Consequently, sports bettors and fans can create accounts, place bets remotely from the comfort of their own homes, and deposit and withdraw funds online.

21+. T&C Apply
21+. T&C Apply
Customers will have the ability to bet on any professional sporting event, from a high profile Sunday night football game to a heavyweight boxing fight. However, wagering on any type of college event will be prohibited in the state.
Additionally, FanDuel announced numerous promotions to attract potential customers into creating an account. One such promotion is a $1,000 risk-free bet. This promotion means that if somebody makes a wager worth up to $1,000, the operator will refund them if they lose the bet.
? BIG NEWS ?

If you're in Virginia, you can now get in on the action with @FDSportsbook ?

Download the app to get started ?
Apple: https://t.co/8AN5RNHiC0
Android: https://t.co/F3QpN7ypTM pic.twitter.com/sPKczbL1jl

— FanDuel (@FanDuel) January 22, 2021
Online sports betting can be challenging to grasp for people who aren't familiar with modern technology. However, for those who would rather not use a mobile device, it is likely that one day physical sportsbooks will be available in Virginia as long as they follow the state's regulations. When Virginia constructs the casinos it voted to approve last year; bettors will be able to place sports wagers in those locations.
FanDuel Partners with Washington Football Team
There was more exciting news in Virginia following the arrival of the FanDuel sportsbook. FanDuel was able to gain market access into Virginia thanks to a partnership with the NFL's Washington Football Team. FanDuel has entered into this agreement to get a head-start over the competition.
Professional sports teams who operate in the Old Dominion State were understandably given priority regarding launching a sportsbook. Although the Washington Football Team plays home games at FedExField in Maryland, their headquarters and training facilities are in Ashburn, VA.
There has been speculation that this agreement between FanDuel and the Washington Football Team is the start of a movement to build a pro football stadium in Virginia. It remains to be seen if that is the case, but this is not the first partnership between an NFL team and a sports betting operator.
FanDuel rival PointsBet announced a partnership with the Indianapolis Colts in 2019. As part of the agreement, PointsBet signage and advertisements were noticeable during Colts home games. Approximately 25 different sportsbooks have applied for a license to operate in Virginia, with no timeline given on when they will be approved.
Want to stay up to date on the latest legal sports betting news across the US? Then come and follow us over on Twitter @Gamble_usa.
Relevant news