FanDuel becomes official New York Yankees betting partner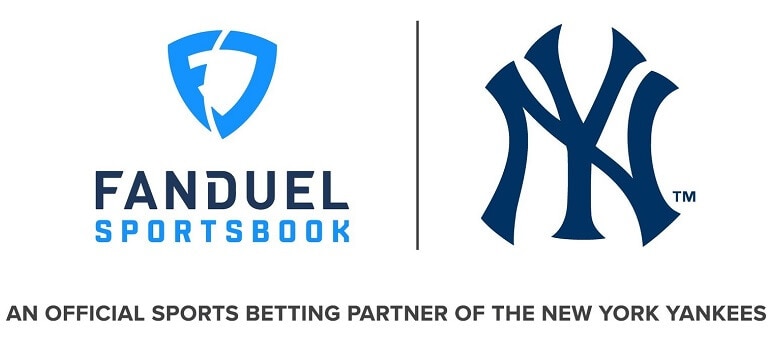 FanDuel signs deal to become New York Yankees' first sports betting partner
Gambling operators FanDuel has revealed they have signed a multi-year partnership with the New York Yankees. The deal means FanDuel will continue to act as the MLB team's official sports betting partner. It is an extension of one of the most prominent deals between a sports wagering company and one of the biggest franchises in the world.
The agreement now means one of the most popular sportsbooks in America remains aligned with one of the iconic sports franchises globally, and fans will notice FanDuel's name across the Yankee Stadium.

Deal Details
FanDuel has surged up the rankings to become the No. 1 sportsbook in the US over the past few years. Since sports betting became legal in New York in January, it has also been a massive hit with New York bettors.
To emphasize this point, FanDuel has reported more growth than any other brand operating in New York over the past few months. The company has seen higher figures across the board than competitors such as DraftKings and BetMGM.
As part of the agreement with the Yankees, FanDuel will now be allowed to continue to use the Yankees' logos. Additionally, FanDuel will be given premium VIP hospitality accommodations at the stadium, giving access to FanDuel VIP members. Any fans who qualify as a VIP will get better access to the club than ever on game days and are invite-only.
FanDuel will also get signage in the right field and behind the home plate during television broadcasts.
Mike Raffensperger, CMO of FanDuel Group, said that there is "no more globally recognized sports brand than the New York Yankees." He added that with FanDuel being a New York-based company, they are "delighted to remain partners with our hometown team."
Raffensperger stated that one of their values is to be fan-focused and that "there is no fanbase more passionate about their team" than New York Yankees fans, meaning the partnership is a natural fit.
Michael J. Tusiani, New York Yankees Senior Vice President, said they are "excited" to continue their relationship with FanDuel, who have been their partners since 2020. Tusiani added that he hopes FanDuel's Yankee Stadium presence will continue to "strengthen its brand as a sports betting operator" in the tri-state area.
Relevant news