Fight Island To Host UFC 251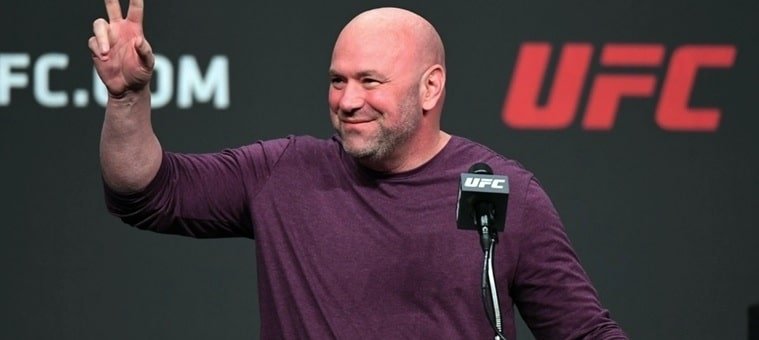 UFC President Dana White has been hinting that "Fight Island" will take place at some point this summer, and it was made official on Monday. Fight Island is located on Yas Island in the country of Abu Dhabi, which is a part of the United Arab Emirates.
This is not the first time that UFC has hosted events in Abu Dhabi, but "Fight Island" will be a whole new experience for fighters and fans. Fight Island will be hosting four different events throughout July with UFC 251 kicking things off on July 11.
White was looking for a remote location to hold international fights so that fighters would be able to travel to the location. Yas Island is a perfect set up, and White has already been able to attract some of the biggest names in the sport.
UFC will also hold Fight Nights on July 15, 18, and 25, but the biggest draw will be UFC 251. There will be three different championship bouts taking place at UFC 251, and it should provide for some great entertainment.

21+. T&C Apply
21+. T&C Apply
The headlining bout will be a welterweight title match between Kamaru Usman and Gilbert Burns. Alex Volkanovski will take on Max Holloway in a featherweight title match, and Petr Yan will take on Jose Aldo for the bantamweight belt.
White announced that Fight Island would be equipped with restaurants, a hotel, a training facility, and the arena. UFC will set up a "safety zone" of 10 square miles, and only authorized personnel will be allowed inside of this area.
The UFC has been hosting live events since May 9, when the state of Florida let the organization begin holding fights there. UFC had a busy slate in May, but White has still struggled to get some of the top fighters back into the country.
White announced that there would be a training octagon on the beach, and the location should attract some of the biggest names. UFC will continue hosting events through June in the United States, and they will return to the US in August as well.
Trilogy Fight Set For August
Not only did White announce that Fight Island was set to host fights in July, but he also made a major announcement that UFC fans have been waiting for. The long-awaited trilogy fight between Stipe Miocic and Daniel Cormier is set to take place on Aug. 15.
Stipe Miocic is the current heavyweight champion, and Cormier is seen as his biggest challenger. This fight on Aug. 15 will likely be for all the marbles and will be the last time the two fighters square off.
Cormier got the better of Miocic in the first matchup on July 7, 2018, but was unable to hold on to his belt a second time. Miocic stole the heavyweight belt away with a fourth-round TKO on Aug. 17, 2019.
White has not yet announced a location for the fight, but sportsbooks are already taking bets on the highly anticipated matchup. FanDuel Sportsbook currently has both fighters listed at -110, giving both fighters a fair chance in this fight.
McGregor Announces Retirement
UFC legend Conor McGregor announced his retirement from UCF over the weekend in a post made to social media. McGregor has been waiting for the opportunity to fight but decided to walk away as he was growing impatient.
White disagreed with McGregor's stance that he was not offered a chance to fight, announcing that he was offered a spot at UFC 249. McGregor is one of the most popular UFC fighters in the world, and his retirement will leave a huge hole in the sport of MMA.
For more casino and sports betting news across the US, follow us on twitter @Gamble_usa
Relevant news