Florida Sports Betting compact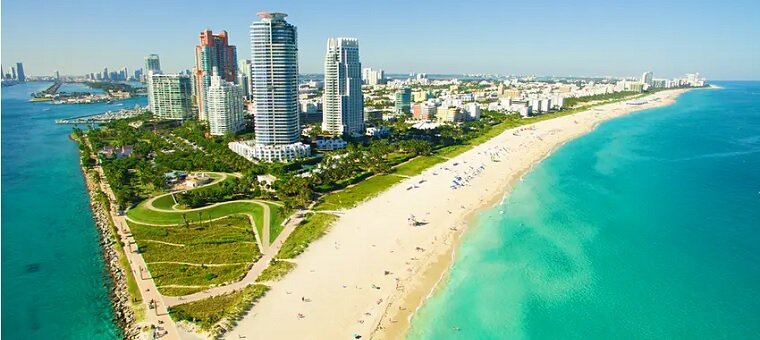 New compact agreement clears the way for sports betting in Florida.
Legal sports betting has taken a considerable step forward in Florida. State Governor Ron DeSantis has signed a new compact between the state and the Seminole Tribe of Florida. This compact will decide the long-term future of gaming in the Sunshine State. This move could see the introduction of a legalized sports betting industry in Florida and with it hundreds of millions of dollars in revenue.
The deal, complete with the signature, will now head to the Florida legislature, where lawmakers will hold a special session. Upon signing the compact, DeSantis stated that it would "expand economic opportunity, tourism, and recreation." He added that it would benefit both "Floridians and Seminoles alike." Additionally, the Governor was keen to stress the amount it could generate in revenue, saying the agreement creates a framework that will "generate billions in new revenue" and have a substantial positive economic impact.


21+. T&C Apply
21+. T&C Apply
The population of Florida is around 21.5 million people, so if everything goes ahead, it would be the most populous state with legal sports betting. New York has a population of 19.45 million and is currently in the midst of preparing to launch its online sports betting market. Texas and California have bigger populations but are still a long way off legalizing sports betting.
Senate President Wilton Simpson has written a memo to state senators. In it, he said that following lots of negotiations, "Gov. DeSantis and the Seminole Tribe of Florida" agreed a new gaming compact". He said this would provide new opportunities "for Florida's legacy pari-mutuel industry" and will bring in vital revenue.
Compact Details
Some of the details of the compact include the new 30-year term, new facilities on the tribe's Hollywood reservation, craps and roulette at Seminole casinos, and statewide online sports betting in partnership with the pari-mutuels.
According to the details of the compact, wagering will be permitted on all professional, college, and Olympic sports. However, prop bets on college sports will not be allowed. The legal gambling age in Florida would be 21. As per the terms of the agreement, the Seminoles would have exclusive control of sports betting. This means the tribes could offer sports wagers at their casinos as well as through its own platform known as Hard Rock Digital.
It is not known how many online sportsbooks will be allowed in the market or what the tax rate on revenue would be. The state has 35 pari-mutuel operators, and they could potentially run mobile sports betting websites. However, they would be required to share 55% of the revenue with the tribe.
What Happens Next?
Getting legal sports betting over the line will be tricky, and there are numerous political and legal hurdles to overcome. The Republican-led legislature must give their approval in the special session. The federal government's U.S. Department of the Interior's Bureau of Indian Affairs also must approve it.
In his memo, Simpson said that gaming in all forms "has contributed billions of dollars to our economy." He also added that it has provided "hundreds of thousands of jobs to Floridians over the course of nearly 100 years". It remains to be seen if these efforts ultimately lead to a legal sports betting market in Florida, but the compact is a big step forward.
For more legal casino and sports betting news across the US, follow us on twitter @Gamble_usa for the latest news and offers.
Relevant news