Florida Moves Closer to Legal Sports Betting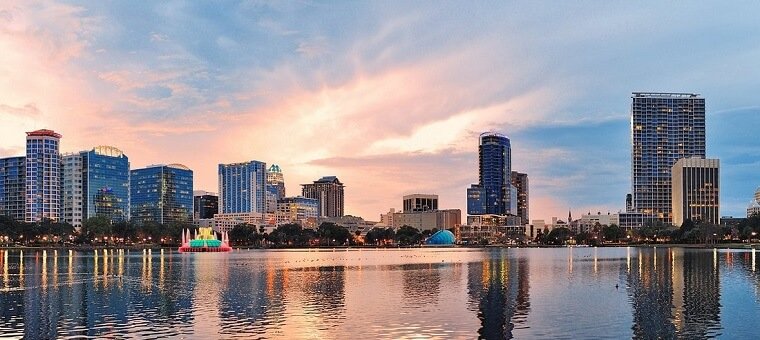 Florida has taken a huge leap towards legalizing sports betting in the state.
Legal sports betting in Florida is closer to becoming a reality following exciting developments last week. Gov. Ron DeSantis started last Thursday that lawmakers in the Sunshine State are "getting close" to striking a deal that would pave the way for legal and online sports betting in the nation's third-largest state. Florida has a population of 21.48 million people. If sports betting becomes legalized, it will become the most populous state in the U.S. to accept legal wagers since the historic Supreme Court decision legalized it nationwide in 2018.
Compared to other large states with a legal sports betting industry, New York has a population of approximately 19.45 million. In contrast, Texas and California have more people; there has been no progress on sports betting in either of those states.


21+. T&C Apply
21+. T&C Apply
Additionally, Florida welcomes millions of tourists due to its theme parks, lovely beaches, and numerous other attractions. According to Visit Florida, 131.4 million people visited Florida in 2019, before the Coronavirus pandemic tool hold. Because of restrictions, that figure fell to 86.7 million in 2020 but is growing again in 2021.
One of the critical aspects of any expansion of legal gambling in Florida is to gain support from the Seminole Tribe. DeSantis and other government officials have been locked in negotiations with the tribe for "several months," according to a recent story in the Miami Herald. Details of this new proposal to expand gambling in the state have not been revealed. Senate President Wilton Simpson and DeSantis were involved in a behind-closed-doors meeting with around two dozen representatives from numerous parimutuel facilities and casinos. The meeting took place at the State Capitol in Tallahassee to discuss the plan on Thursday.
Following the meeting, DeSantis claimed that "We will probably know one way or the other" within a week if the path to legal sports betting is possible. This gambling proposal is different from many previous failed attempts in Florida as the Seminole Tribe is involved.
Seminole Tribe Crucial for Sports Betting Expansion
As has been the case in several other states, past proposals of expanded gambling in Florida have pushed statewide referendums attempted to force through legislation. These have been disorganized and worked from the bottom up rather than work in tandem with lawmakers and the tribe itself. The proposals were unsuccessful primarily due to internal conflict between pro-gambling forces.
One of the significant factors given to grow gambling is "expanding the state's tax base." However, this has never been popular in Florida. The state has no income tax, and the state attracts residents who have left the Northeast and Midwest due to high state and local taxation and severe weather.
One of the reported provisions in the proposal being discussed would allow the tribe and its casinos to run online betting in Florida. In return, the tribe would start paying revenue to the state each year again from all of its gambling operations. Previously, a compact between the state and the tribe provided up to $350 million in tax revenue. Those payments stopped when parimutuel operators were permitted to expand gambling without any opposition.
Any bill which is approved in the Senate would have to clear the House. It is hard to envisage enough opposition in the House to derail a Senate-passed bill that has the full support of DeSantis.
Be sure to check back for more sports betting and casino news across the US. Follow us over on Twitter @Gamble_usa for the latest news, operator offers, and promos.
Relevant news