FOX Bet continues to cause problems for Flutter Entertainment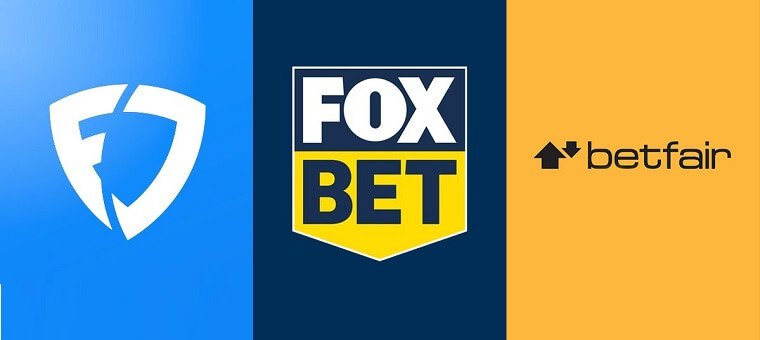 Lachlan Murdoch, the elder son of media mogul Rupert, was thankful last December as the family's Fox Corporation supported a £1.1 billion (€1.28 billion) share sale by Flutter Entertainment, parent of Paddy Power Betfair, to strengthen its grip on US gambling platform FanDuel.
FanDuel is currently 95% owned by Flutter and has become one of the market-leading betting websites in the rapidly growing US gambling industry. Peter Jackson, Flutter's chief executive, sensed the potential of FanDuel and decided to purchase an initial stake in the business in 2018, following a landmark decision from the Supreme Court to remove a federal law banning sports gambling.
Murdoch said that the investment in Flutter "underscores our confidence in Flutter's business" and that they have confidence in the "management's ability to continue to drive leadership in the US market."

Valuation in Question
The good feelings quickly disappeared. Around four months later, the Murdochs launched a legal action against Flutter. The issue surrounded the price at which Fox has the option to acquire an 18.6 percent stake in FanDuel.
Fox claims that it is entitled to exercise the FanDuel option this month to purchase the stake according to the valuation at which Flutter bought its final 37.2% in December from Fastball. Fastball is a venture owned by a group of private equity firms.
The counterargument is that the Murdochs should pay the "fair market value" of the stake. At least two investment banks must establish this in July 2021. The market value is up for debate. According to a Bank of America report, the Fastball deal put an £8.4 billion valuation on FanDuel, which equates to 5.7 times the company's estimated sales for next year. On that basis, buying in would cost Fox £1.56 billion.
Disagreement Leads to Arbitration
As there has been no breakthrough in negotiations, it has gone into arbitration, overseen by a New York judge. This may take until the second half of 2022 to be decided, according to some reports.
Flutter stated in March it was considering an initial public offering (IPO) of FanDuel. The reason for this would be to benefit from the traditional premium at which US-listed companies trade compared to shares on the European market, but also how popular this sector had become.
However, there appears little chance of investment banks underwriting an IPO as long as the impasse continues. Even if the ongoing issue of the valuation is resolved, any potential investor in FanDuel will question whether their hopes and aims will be aligned with the Murdochs.
There have been some suggestions that the real prize the Murdochs are looking for is to push through a merger between FanDuel and FOX Bet. The issue with this is that Jackson is not an admirer of Fox. Talking to analysts in March, Jackson said Flutter is experiencing "struggles" Flutter is having with the "quality" of FOX Bet product.
US Market Getting Bigger
Analysts at Jefferies have estimated that the addressable North American market for online sports betting is rapidly heading to $38.7 billion. This has been accelerated by US states legalizing online betting at a faster-than-expected rate. Mobile betting is accounting for almost 90% of the betting activity in states with a lot of younger generation of sports bettors preferring to place a bet on their mobile, as opposed to a computer or a retail sportsbook.
Any new investors must ensure that Flutter and the Murdochs can work in conjunction as proper partners after the option value issue is resolved.
Additionally, Flutter will need to figure out whether the 30 percent share price slide by DraftKings since Spring is specific to that company or a sign of a downward trend in the sector.
Be sure to check back for more sports betting and casino news across the US. Follow us over on Twitter @Gamble_usa for the latest news, operator offers, and promos.
Relevant news