Four in Five Americans in Favor of Sports Betting
Categories:
News
|
Published by:
Alex W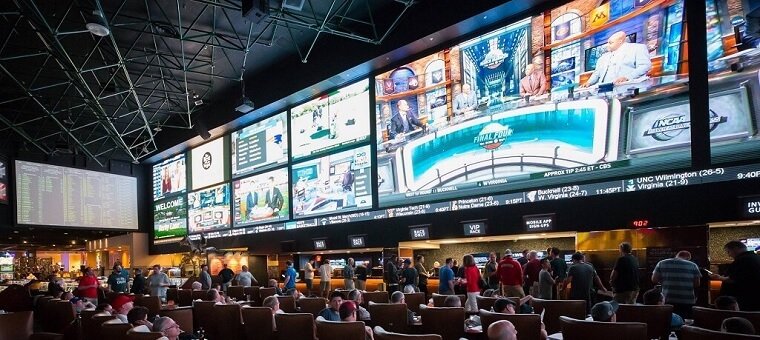 Around four in five Americans believe sports betting should be legal nationwide, according to a recent telephone poll – almost double (46%) that of a similar poll in 2017.
The poll was conducted by the Sharkey Institute within the Stillman School of Business at Seton Hall University, and surveyed 714 adult Americans. The poll was conducted on both landlines and mobile phones and has a +/-3.8% margin of error.
It found that 55% of those polled were in favor of the state-by-state process of legalizing sports betting, with an additional 25% saying it should be legal in all states. Just 16% said sports betting should not be legal in any form.
Betting on college sports is still a thorny issue
The poll also included a question on whether college sports should be excluded, which is a contentious issue in states such as New Jersey and New York, where bettors are prohibited from wagering on in-state schools.
A majority were in favor of betting including both college and professional sports, and here's how the percentages break down:
44% say wagering should cover both college and professional sports.
35% say sports betting should only cover professional sports.
58% oppose a loophole to exclude betting on in-state teams.
New Jersey's sports betting statute is distinct to other states that have legalized sports betting, including Indiana, which allows betting on NCAA Division 1 sports –  but not without resistance.
Indeed, if you're an employee or study at Purdue University in Indiana you could end up being fired or thrown out of school for betting on the Boilermakers.
That's after the West Fayette-based public university approved the adoption of a so-called "sports wagering policy". It governs wagers made in person as well as online or via a mobile device.
Whether the policy is adopted remains to be seen as Purdue faces a logistical battle to ban an activity that is hard to detect, and then there is the potential for legal challenges that might slow or stop it altogether.
Other states that permit wagering on in-state college teams include Mississippi, Iowa, Pennsylvania and West Virginia. In the football-mad Mountaineer State, a large proportion of the handle is on WVU football.
Casino industry viewed more favorably too
And not just sports betting that is seeing a surge in favorability, according to a survey by the American Gaming Association (AGA). It showed that a record 49% of adults in the country have a favorable view of the casino gaming industry.
Here are some other key findings of that survey.
44% of Americans visited a casino in 2019, up 9 percent from 2018.
49% of Americans say they will visit a casino over the next 12 months, up from 41 percent in 2018.
67% of Americans think the gaming industry provides high-quality entertainment.
49% say casinos help the communities where they are located.
Bill Miller, President of the AGA, had this to say "The favorability of our industry has never been higher. As gaming expands across the US and more Americans engage with our industry's offering, they see firsthand gaming's positive impact on local economics and its value as a community partner. I'm committed to continuing the association's work to translate gaming's vast popularity into political capital, one of my top priorities for AGA."
Clearly attitudes across the country have changed significantly since the Supreme Court's decision to strike down a federal law, which had prevented individual states from regulating sports betting. The law (PASPA) had stood since 1993.
Since the repeal of PASPA, lawmakers in several states have picked up the baton of legalization and, as it stands, legal sports betting is now taking place in 15 states, with more projected for 2020.
Relevant news