Gamble USA strives to improve your online gambling experience. We aim to help you play safely, make informed decisions when gambling, and increase your betting knowledge through our guides.
We adhere to strict editorial integrity; our content may contain links to products from our licensed & legal US partners.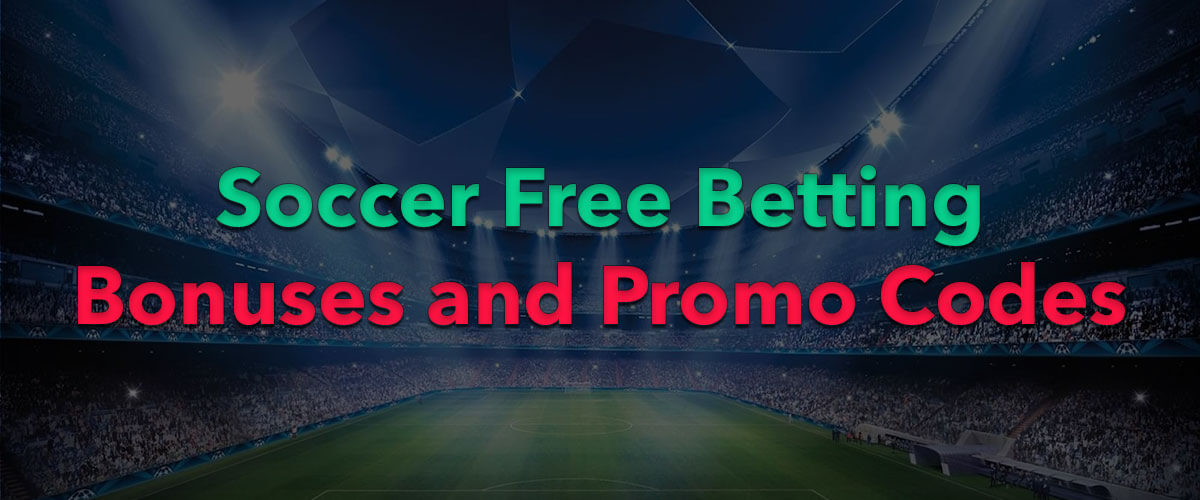 With the World Cup coming to a close (congrats to Messi and Argentina), many sports bettors throughout the United States have a new appreciation for soccer betting, and many are looking to bet more on club soccer around the world.
If you're one of those bettors or are interested in joining a sportsbook to start betting on soccer, read this guide below for the different free bets available! This guide will discuss betting sites with free bets, why we chose these sites, the types of free bets available, terms and conditions, and a few soccer betting tips to help boost your bankroll!
Soccer Betting Sites with Free Bets in February 2023
Soccer, or football as it's known in almost every other country on Earth, is the most popular sport worldwide, and because of that, good sportsbooks will offer bets on dozens of leagues. Good sportsbooks will also offer tons of betting options on most soccer games, including same-game parlays, flash bets, live bets, and standard bets!
Many sportsbooks offer several promo codes that can be used for soccer betting as long as it passes as a qualifying bet for their individual terms and conditions. For example, top-tier sportsbooks like FanDuel and DraftKings will offer risk-free bets, chances to earn free bets, and odds boosts for existing users during major events in soccer like the World Cup or the Champions League final.
Outside of promotions for existing users, new customers can also use their welcome bonuses for soccer betting! New user bonuses will be much higher in value than promotions for existing users, and they will vary from deposit bonuses, risk-free bets, free bets, rewards benefits, and much more!
Why These Free Soccer Betting Sites?
New users should look into several factors before choosing the right soccer betting app for them; however, I've listed the six main factors below.
Legality
One of the biggest factors someone should consider before joining a sportsbook is whether or not it is legal and not an offshore betting site. Offshore sites are not entirely legal in the United States, meaning they are not regulated by any form of a governing body that would keep the consumers' interests in mind.
Regulated sports betting provides users with safety and security through a regulating body that holds operators to high standards in cybersecurity, so all of your information is safe. Similarly, regulators also prevent operators from using predatory practices that might cause harm to those with gambling addictions.
Online sports betting in the United States is legally available in 28+ states around the country which are listed below.
AR | AZ | CO | CT | DC | IL | IN | IA | KS | LA | MD | ME | MI | MS | NV | NH | NJ | NY | OH | OR | PA | RI | TN | VA | WA | WV | WY
Soccer Coverage
Soccer is the most popular sport in the world but not one of the most popular in the United States, which means not all sportsbooks feature the same number of leagues available. Most sportsbooks feature England leagues and the Champions League, but great sportsbooks feature more than just the most popular teams.
When deciding on a sportsbook to use, double-check to ensure the league you want to bet on is available on the platform. Some sportsbooks will offer up to over 100 different leagues worldwide and will feature lines for both men's and women's teams!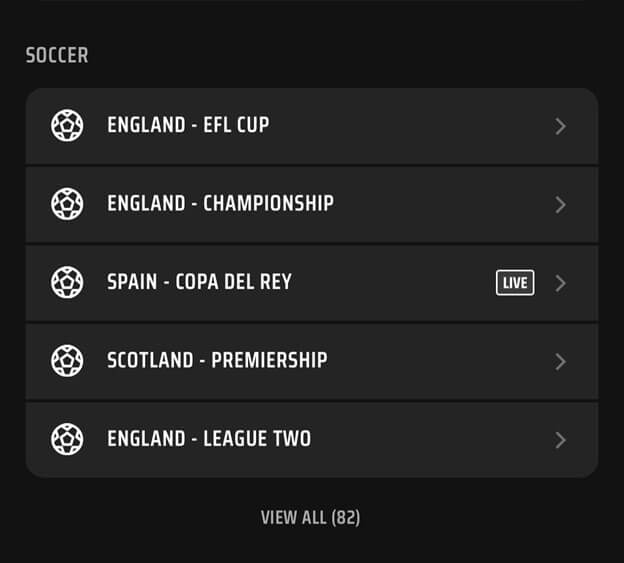 Promotions
Promotions are very important when choosing a sports betting service because sportsbooks need to do something to stand out in such a saturated market, like giving new and existing users access to great promotions! Promotions for new players will always be the most lucrative; however, most of the top-tier Soccer sportsbooks offer promotions for existing players during big events throughout the sports world.
Remember, there's no limit to how many sportsbooks you're allowed to join, so be sure to spread your money around and get several different welcome bonuses to get the most out of your money!
Soccer Betting Types
Similar to soccer betting markets available, you will also want to look into the betting types available for the sport as well to take full advantage of the service. For example, betting on the spread and moneyline gets boring after a while, so you'll want a sportsbook with more options than just standard bets.
Prop bets like a player to score a goal, total goals, and exact score match predictions are great soccer bets that might not be available everywhere. Other factors include whether or not the platform provides same-game parlays, which allows the bettor to place a wager on several different aspects of individual matches.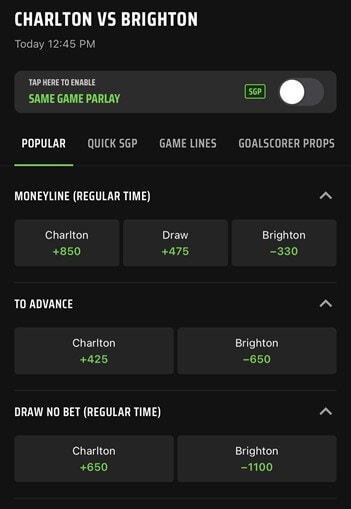 Odds
Odds are a very important aspect of wagering on soccer because it directly correlates to the payout you receive on each bet if you win. Be sure to cross-check several different operators to find the best soccer odds on each match before you decide to play because some sportsbooks will provide enhanced odds for certain promotions regarding special events like the Bundesliga or La Liga final, so keep an eye out for odds boosts or modifiers when making your decision.
Live Streaming Options
One of the most fun factors in deciding on a sports betting service is whether or not they offer live streaming options. Many sportsbooks will offer live stats and tracking data from matches worldwide, but the best sportsbooks offer ways to live stream the event to watch through their app or online website.
Live streaming is the best way to keep up with your bets, as well as the best way to decide on the perfect live bet for the match. Plus, it's a free feature, which means there's no need to sign up for an expensive monthly streaming service to watch your favorite games.
Types of Free Soccer Betting Bonuses
As mentioned above, the best sports betting sites will always offer several different promotions for new and existing users for customer retention because of the vast amount of competition. These promotions can be given to existing players for betting through the site, new users who have yet to create an account on the site, or because there's a huge event in the sports where the promotion is offered.
All of these promotions can be used for soccer betting, so read below for more information on each of the best promotions!
Soccer Risk-Free Bets
Risk-free sports bet offers are one of the most popular forms of welcome promotions, and it provides users with their money back in the form of free bets if their initial bet doesn't win. The free bets provided to users who did not win their initial bet can be used on any sport (including soccer) but will not provide the user with their initial risk back if it wins.
These promo codes are generally worth up to $1,000 for new users and can be used on any sport, including soccer! Risk-free bets can also be provided to existing users on specific soccer events; for example, DraftKings featured a risk-free bet worth up to $10 for the World Cup group stage.

Free Bets for Soccer Betting
Free bet promos are somewhat rare promotions unless they've been earned by performing some form of a task given to the player from the sportsbook. For example, many sportsbooks feature a rewards program, and a frequent promotion of the rewards program provides users with a free bet if they place three bets on a chosen sport over the span of a week.
Free bets can be provided to users through new registration bonuses for sportsbooks like DraftKings and Barstool, which provide users with a primary welcome bonus, then give them an additional free bet for joining the platform. Free bets do not provide the same amount if they win as a normal bet; for example, if you place a $100 free bet on +100 odds and it wins, you will only receive $100 instead of $200 because you're not putting up any risk.
The best free soccer bets for new users are reserved in bet365, Borgata Sportsbook, and Betfred. There, you will be asked to bet a set amount and you will receive a much bigger free bet. Such offers are often referred to as 'bet $1 get $100.'
Deposit Bonuses for Matched Soccer Betting
Deposit bonuses are typically welcome bonuses and are rare nowadays because of the massive benefits they provide new users. Deposit bonuses is bonus cash provided to players based on a percentage of their deposit. While most of these will be for new users, sometimes existing players will receive deposit bonus promotions called "reload bonuses" through their email. However, it is generally for players who have dormant accounts.
An example of deposit bonuses is the welcome bonus for DraftKings, which provides new users with 20% in bonus cash for their first deposit up to $1,000. This bonus is provided to the user in increments of $1 for every $25 spent in the first 90 days, meaning to get the bonus cash, you will need to play through five times your initial deposit in the first three months of having an account.

Special Soccer Promotions
Special promotions are a very interesting form of sports betting bonuses because they can range from so many different things, including receiving the NBA or Soccer league pass for placing a bet! These promotions are primarily for existing users and can include odds boosts and modifiers that allow users to build their own bets and receive an odds boost of up to a certain percentage!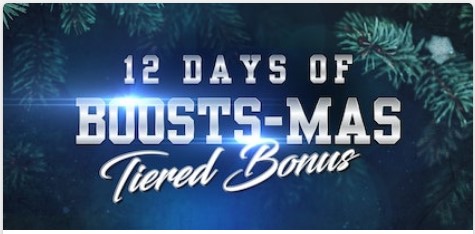 These promotions are directly correlated to large events in each sport, so the next time that one of the European Leagues is in the finals, keep an eye out!
No-Deposit Free Soccer Bets
No-deposit free bets are pretty much the same as free bets, except there's no requirement to earn them! These promotions are for new player bonuses where you sign up for an account and receive a free bet without having to make a deposit, which can be found on the Barstool and DraftKings Sportsbooks and can be used for betting on soccer.
Insurance Bonuses
Insurance bonuses are almost identical to a risk-free bet, although it differs in how the promotion is given to you if your initial bet loses. For example, risk-free bets give you free bets of equal value if you lose your first bet, but bet insurance bonuses provide users with their money back, meaning they will receive both the risk and reward from their second bet if it wins!
How to Bet on Soccer for Free
Betting on soccer for free is very difficult and can really only be done by receiving free bets from an operator, which may require you to spend some money initially to get that promotion. Users can enter soccer prize pools for free on different betting sites, but unlike traditional sports betting, you only receive a prize if you're in the winning percentage for your picks.
The only real way to bet on soccer for free is by using your deposit-free bets after signing up for a sportsbook. Remember, soccer promo codes might be required to receive your no-deposit free bet, so be sure to use the right promo code during the registration process to get the sign-up bonus!
Rules and Restrictions
Each promotion that provides extra money or another layer of security to your bets will feature different terms and conditions that must be met to receive the bonus. For example, promotions will require users to make qualifying bets, which means they need to place it on the correct betting market (if applicable), meet the minimum odds requirement (typically -300 or -250), and not be used with another promotion.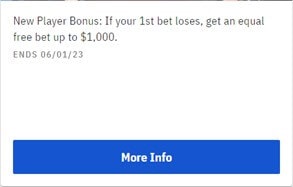 Other restrictions include the playthrough requirement I mentioned above for deposit bonuses. These playthrough requirements only give the user their full bonus if they can spend X times the amount of their initial deposit in the required time.
Every promotion on every sportsbook will feature different terms and conditions, so be sure to read through them carefully before opting in to be sure you'll receive your bonus! Promotions also expire, so always check to see how much time you have to get your bonus!
Tips for Soccer Free Betting
If you're interested in some free football tips, read below for the three best strategies and tips to boost your bankroll and limit your losses.
Use Any Soccer Promotions Available!
Always use as many bonuses as possible to get the most from your sportsbook without the need to risk as much of your own money. Sign up for several different sportsbooks and spread your money around to receive several different soccer welcome bonuses because these bonuses are always the most lucrative!
Always Do Your Research!
Remember always to research every bet you make for the best chance at winning, or else you will be betting blind! Review previous soccer matches between the two teams, key player matchups, and the injury report, which can be done on sportsbooks that provide stats for their users, or through third-party apps like NBC Sports or ESPN.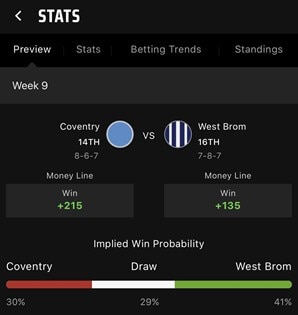 Use Soccer Round Robins!
Round robins are a form of parlay that breaks your larger bet down into smaller parlay combinations, so the user has a larger margin of error. For example, a standard three-team soccer parlay can be broken down into three separate two-team parlays, which allows one of your bets to miss and can still win a partial amount of your payout!
Summary
If you're interested in making free bets on soccer, review the different promotions on each sportsbook before you join. The only real way to bet for free is through no-deposit free bets, but there are several ways to get the most from your money by using different promotions.
Risk-free bets are especially useful for soccer betting because moneyline and spreads must be completed in regular time, meaning you will lose even if the bet hits in extra times or penalty kicks. Another way to bet for free on soccer is by earning free bets from your sportsbook by following their promotions to earn free wagers!
Read through the terms and conditions before opting in to your bonus to ensure you follow the directions to receive your bonus! Also, remember that promotions will be added during important parts of the soccer season, so even though there might not be promotions during the regular season, check back for promotions during the finals or playoffs to see if more have been added!
FAQ's
How do you get a risk-free bet for soccer?
Users can receive risk-free bets for soccer by signing up for an account on a sportsbook that offers their new users a risk-free bet as a welcome bonus or by opting into a promotion for existing users. Promotions for existing users will not be as lucrative as new player bonuses but are still important to use and can be found by going to the soccer tab on the sportsbook or by going to the promotions page.
Is it possible to bet for free on soccer?
The short answer is yes, but you will really only have one chance to bet for free without having to risk any money. No deposit free bets are given to new users on select sportsbooks, and these free bets can be used on any sport you'd like; however, these are primarily only given out once because the sportsbook's goal is to make money.
What's the best type of soccer welcome bonus?
That depends on your taste; however, deposit bonuses are the best in my opinion because they allow the most versatility with your bonus soccer money! Deposit bonuses provide users with bonus cash worth up to a percentage of their initial deposit, which, unlike free bets, can be spent in any increment the user would like!
Will my soccer free bet expire?
Yes! Free bets expire on every sportsbook, so be sure to read the terms and conditions for when that free bet will expire. Generally, it will expire after a week or two of receiving it, so be sure to keep an eye on it!
Can I use my soccer free bet on player prop bets?
Yes! Free bets can be used on player prop bets, point spread, total goals, and much more! If you received the soccer free bet from a welcome bonus, there will be limited restrictions outside of a minimum odds requirement, so you could even use it on a same-game parlay!