FUSE takes theScore Bet To Another Level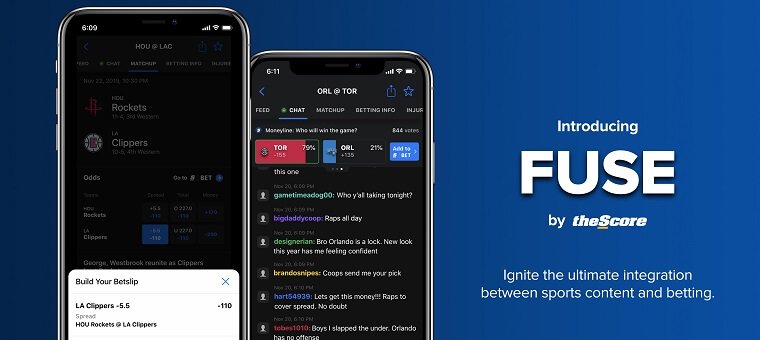 Toronto-listed Score Media and Gaming Inc. have unveiled FUSE, which is great news for users of the company's popular sports and betting apps in New Jersey.
As a result, bettors in the Garden State can look forward to faster and tighter integration between the sports app – theScore – and betting app, theScore Bet.
Available on both iOS and Android devices, users can now create betslips from within theScore sports app, whereas before they had to click a button on the game they intended to bet on to open theScore Bet app.
These native integrations have been embedded directly into theScore's box scores, where users can leverage scores, stats, deep data, and now build their betslip.
A single tap then takes users to theScore Bet app, where FACE ID can facilitate logging in and vastly reduce the amount of time it takes to place a wager.
In addition, theScore's public chat pages now allows users to vote on betting polls, before clicking directly to theScore Bet app to back up their opinion with a real-money wager.
"We've created an unparalleled cross-platform media and betting experience, getting sports fans into the action faster than ever," CEO John Levy said. "Our goal is to continue to surpass sports fans' expectations while leading the way for media in the sports betting industry. And, with Fuse, we're only getting started."
To access the new integrations, theScore Bet users must have 'Bet Mode' activated on theScore sports app on the same mobile device. Read our full theScoreBet review here.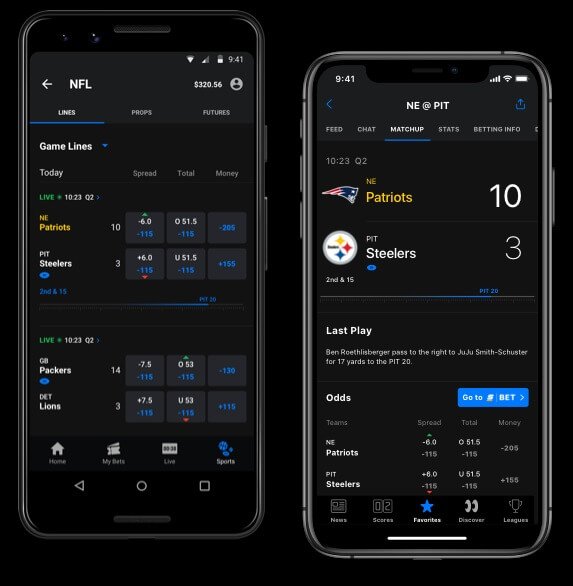 Score Media in New Jersey – the story so far
theScore is one of the most popular apps in North America, allowing its reported 3.7 monthly users access live scores, news, stats and betting information concerning their favorite teams, leagues and players.
Launched in September and natively built for iOS and Android devices, theScore Bet made history by becoming the first mobile sportsbook to be created by a North American media company.
Bet.Works supplies the backend technology and the company operates in the Garden State through a market access agreement with Darby Development LLC, the operator of Monmouth Park Racetrack.
The betting app is deeply integrated with the sports app – even more so after the unveiling of FUSE – and is currently only available to users physically located in New Jersey. But that will likely change in 2020.
theScore Bet coming to more states
theScore also has market access across 11 additional states via its partnership with Penn National Gaming, which owns, operates or has ownership interests in over 40 casino facilities across the US.
The agreement is for 20 years, with Penn National taking a 4.7% share in theScore, and is based on a revenue share model.
It's a good fit for Penn National, which doesn't have an in-house sports betting brand of its own, and could see theScore Bet up and running in three additional states by this time next year, with Indiana, Iowa and Colorado all under consideration, according to Levy.
Sports betting handle is growing fast in Indiana, driven by statewide mobile wagering, while legal sports betting is slated to begin in Colorado as early as May 1st, 2020, following a narrow 'yes' vote in a public referendum.
The only media company that operates its own sportsbook, Score Media is clearly making waves now that sports betting is opening up across the country, and is nicely positioned to grab a significant share of the market in time.
Relevant news