Georgia Looks to 2021 for Legalized Gambling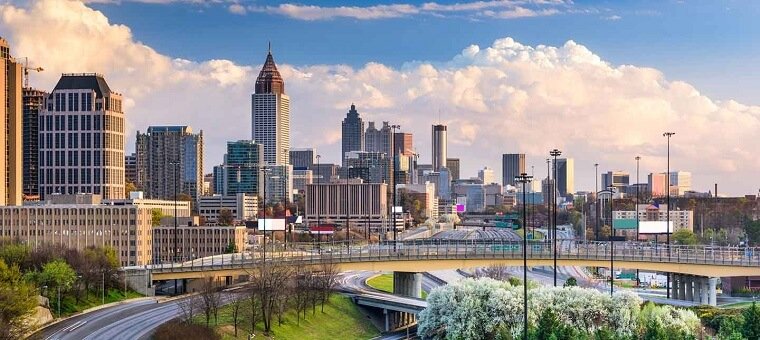 Legalized gambling could be heading to Georgia in 2021
Gambling in the United States is growing. Most locations offer some form of gambling, whether it be sports betting, a state lottery, casino games, or poker. However, there is still a cluster of individual states that offer nothing, such as Georgia. Lawmakers have tried numerous times over the years to legalize gambling so the Peach State could welcome a new source of revenue that would otherwise go to other states that offer regulated casinos and other legal gambling services.
All efforts to bring a legal gambling industry to Georgia this year have failed. One lawmaker has stated that 2021 is potentially the year Georgia finally joins the growing list of states that have legalized gambling.


21+. T&C Apply
21+. T&C Apply
All Eyes on 2021
There are only six states that do not have a tribal gaming venue or a commercial casino. Georgia is among those six, despite several attempts over the years. Representative Ron Stephens has been open in his efforts to bring gambling to Georgia, but so far, those efforts have been in vain. For a long time, Stephens has stated that in his opinion, a legalized commercial gaming industry could bring in some much-needed revenue to state coffers.
It appeared that this year there could have been some movement on legislation due to the pandemic. Like many locations globally, the virus battered the local economy and caused a significant tax revenues shortage. Because of this substantial loss, Stephens feels next year is the ideal time to give the industry some support.
Some initial plans have already been mentioned, such as constructing a commercial casino in the Atlanta area due to it being the capital. The general consensus is that residents would like to see some form of gambling available to approve it.
In an interview with the Savannah Morning News, Stephens said that it would be the next session if it would happen. He stated that he knows the people want it, which is backed up by public hearings and opinion polls all being in favor. Stephens believes there is enough momentum to put this matter to a vote and let residents decide.
Possible Referendum
Stephens firmly believes that Georgians would vote in approval for gambling. As the constitution currently bans gambling, a ballot referendum would need to take place for that to change. To get the ball rolling on a referendum, a ballot needs to be presented in the Senate or the House.
To move forward, an amendment must earn two-thirds of support from each chamber. The next step is a signature by the governor, and then finally, the voters can decide. Because any referendums to the constitution can only occur in Georgia in even years, it would not be considered until November 2022.
For the ballot to progress, lawmakers have plenty to ponder. It is currently unclear what type of gambling would be legalized in Georgia or if racetracks could offer games. Additionally, lawmakers must decide if online gambling will be included.
One option that could mean a quicker resolution is utilizing a loophole. The Georgia Lottery is permitted to add new games without a referendum. Consequently, if sports betting could be operated via the lottery, it would not need a constitutional change to go live. There is much work to be done before Georgia has a legal gambling industry, but Stephens is not giving up.
Follow us over on Twitter @Gamble_usa for the latest legal casino and sports betting news across the US.
Relevant news