Georgia Senator Files Bill To Legalize Sports Betting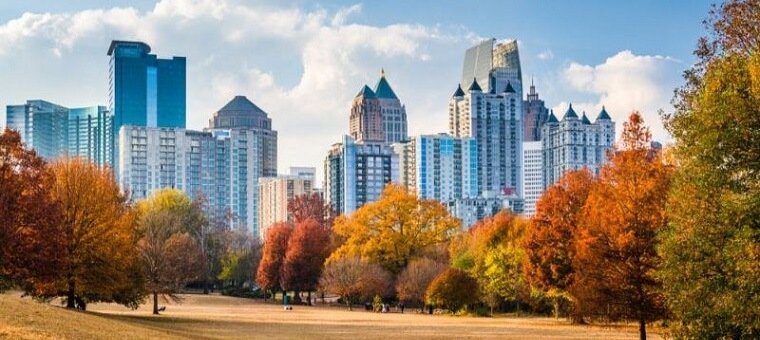 Mobile sports betting has moved a step closer to being legalized in Georgia.
That's after state Sen. Burt Jones introduced a bill (SB 403) to the Georgia Senate, with the distinct aim of placing sports betting under the control of the Georgia Lottery.
In addition, the bill sets out plans to create the Georgia Mobile Sports Wagering Integrity Commission, which would sit within the state lottery and be tasked with processing license applications.
The mobile-centric approach is similar to the models in Tennessee and New Hampshire, which like Georgia don't have any brick-and-mortar casinos where sports betting can be facilitated.
A fast-track to success?
By expanding sports betting through the state lottery system, sponsors of the bill are hoping to avoid the need for a constitutional amendment, which is required under the current law.
A constitutional amendment would require two-thirds support in each chamber of the Legislature as well as a majority of Georgia voters via a referendum.
As Georgia is traditionally not a gambling-friendly state, there was little prospect of that happening anytime soon and helps explain why previous efforts to legalize sports betting in the state have floundered.
Describing his bill as "legislation that needs a lower threshold of support", Sen. Burt has sidestepped the need for a change in the state's constitution and it's not only fellow senators that are backing him.
Support from pro sports franchises
The Georgia Professional Sports Integrity Alliance has signaled a strong desire to see sports betting legalized.
The Alliance consists of four professional Atlanta sports franchises: Atlanta Falcons (NFL), Atlanta Braves (MLB), Atlanta Hawks (NBA) and Atlanta United (MLS).
"Today, Georgians are spending more than a $1 billion in the illegal sports betting market," said Billy Linville, a lobbyist representing the Atlanta teams. "It's now time for them to wager in a fully regulated environment that protects consumers and the integrity of games."
What's the bill language
Under SB 403, online/mobile sports betting would be legalized and placed under the control of the state lottery. Here are some other key components:
Bettors must be aged at least 21 and physically located inside state lines to wager.
Sports betting operators to pay a 20% tax on revenues.
Each operator to pay an application fee of $50,000 and a $900,000 annual license fee.
Operators required to use official league data to settle in-game bets.
College betting allowed albeit with very limited prop bets.
No restrictions on Georgia schools.
Where would tax revenue go?
Under Jones' legislation, all but 5% of the taxes paid by sportsbook operators would go to the HOPE scholarship, which provides money to students to assist with education costs, with the remainder going towards funding gambling addiction treatment services.
Strong opposition in the state
As previously mentioned, the state has long taken an anti-gambling stance and groups such as the Georgia Faith and Freedom Coalition are sure to lobby hard against the latest initiatives.
Virginia Galloway, a lobbyist with the Georgia Faith and Freedom Coalition, said she was disappointed that Atlanta's teams were pushing for sports betting. "Haven't the Braves and Falcons disappointed Georgians enough already?"
"Now they're pushing for a casino in every pocket so more Georgians can get fleeced on their cellphones by gambling interests," she added.
Furthermore, Senate Republican leaders have said there was no interest in pursuing any form of gambling legislation.
Opportunity to capitalize
With the Georgia illegal betting market estimated to be worth $1 billion annually, it's clear there is a huge appetite for sports betting in the state and it's looking like 2020 will be there that those legislators in favor, local sports teams and fans alike will get what they wish – a legal online sports betting platform.
Sen. Jones said of illegal sports betting that "it's going on currently" and, of his attempts to regulate the system, he added: "And so we feel like – much like the internet sales tax – that it's just an opportunity for us to capitalize on an entity that's already operating."
Follow us over on Twitter @Gamble_usa for more legal sports betting news across the US.
Relevant news