Georgia Sports Betting Bill Fails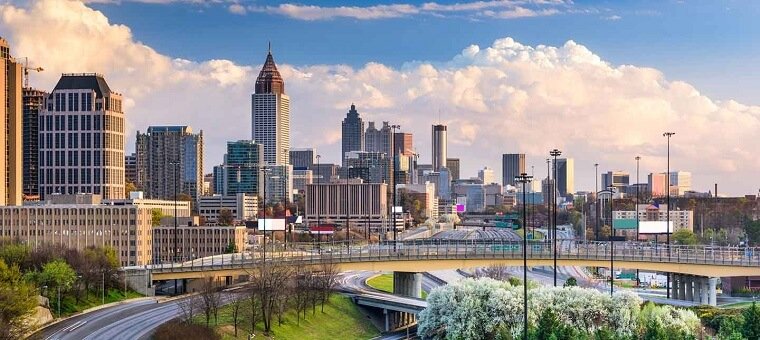 A bill to bring legal sports betting to Georgia has been delayed
There was a growing momentum that sports betting legislation would be approved to allow legal online gambling in Georgia. However, that momentum has now stalled, and it could be at least two years before the prospect of sports betting is back on the table. Sports betting had been included in a pair of expanded gambling bills, but both of the bills fell short at the last minute. The Peach State has extremely restrictive gambling laws, but lawmakers were optimistic that would change this year.
House Bill 903 and Senate Resolution 841 were both put forward earlier this year, and there were signs that both were progressing well through each chamber. Sports betting was added to each bill with lawmakers hoping the revenue sports betting would bring in would go some way to making up the budget shortfall in the state.
Georgia is one of the numerous states facing a huge budget deficit over the next fiscal year, largely thanks to the coronavirus pandemic. Individual states have expanded and relaxed their gambling laws to resolve the economic impact, and Georgia lawmakers were hoping to do the same.

21+. T&C Apply
21+. T&C Apply
Once the legislative session ended on Friday night, both bills remained in committee at that time. Hopes of something being done in the final week were dashed as politics took precedence, and progress was halted. It was proposed that sports betting revenue would be taxed at 10 percent, with estimates suggesting the state would earn between $50 and $60 million each year in taxes. This would then free up funds to save other state programs, but it became apparent the Senate was not yet in a position to vote on any of these bills.
Sports Betting not Completely off the table
Representative Ron Stephens was the leading voice behind SR841, and he has state he believes that political parties kept the bills from getting out of committee. Stephens, who is a Republican, has state that Democrat legislators intentionally kept these issues in committee.
Stephens also believes that the Democrats will use this to their advantage and use sports betting as a tool in the next gubernatorial election. The Peach State will elect a new governor in 2022, and new gambling laws and sports betting will be a topic at the forefront of debate. New bills will have to wait until 2022 to be introduced; however, lawmakers will not need to draft new proposals as they can use the framework of these existing bills to get them over the line quickly.
Referendum Put Forward
Other states across the US have expanded their gambling options by having a referendum on the ballots. Lawmakers in Georgia were looking to go down the same avenue and were confident voters would get behind the referendum. However, the referendum could not get passed through the legislature.
Most lawmakers were willing to get behind the sports betting bills but were hesitant to expand all gaming laws. Georgia has firmly been against iGaming, and legislators did not want to go against their constituents by voting for a bill that allowed casino betting.
For those voters in the state who would be open to the idea of iGaming and sports betting, they will now not get the chance to vote on the topic. It seems likely a referendum will take in 2022 to see if sports betting is introduced in Georgia. Many analysts believe more states will look to legalize sports betting after the coronavirus pandemic has caused massive issues across the globe.
For more casino and sports betting news across the US, follow us on twitter @Gamble_usa
Relevant news