Georgia Sports Betting Getting Closer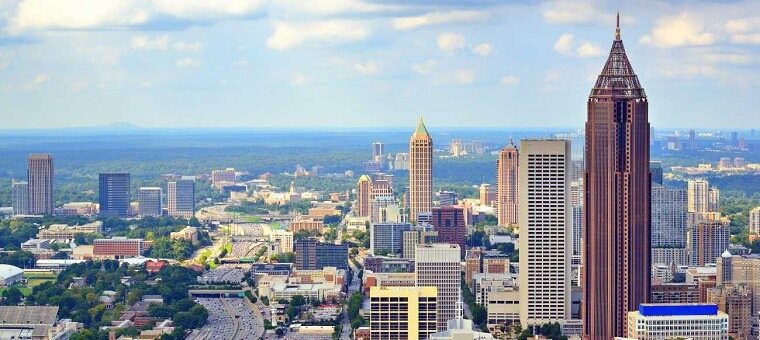 Georgia is looking to Sports Betting to increase revenue in the state
Lawmakers in Georgia have pitched a house bill that would legalize online sports betting in the Peach State. If the bill receives approval, mobile sports betting within Georgia state lines would be allowed. Lawmakers hope this would provide funding for educational programs and scholarships. The bill in question, HB 903, will be voted on by the Senate Special Judiciary Committee on Friday. The bill will allow significant online sports betting operators, such as DraftKings and FanDuel, to offer sportsbooks in the state, operating under the state's lottery umbrella.
The bill will be an amendment to the initial proposal, which was put forward. Lawmakers have revived it as predictions were made on what impact it could have on the state's economy. The Democrats-dominated committee has pitched the bill; however, the Senate, which is in complete control by Republican senators, will decide the outcome.

21+. T&C Apply
21+. T&C Apply
Potential Sports Betting Could see Revenue Receive a Big Boost
The bill has already received some initial support. Sen. Burt Jones, who is a Republican from Jackson, has expressed his interest in the idea of introducing mobile sports betting to Georgia. He stated that the potential for sports betting is massive and that it could bring in an extra $60 million for the state, which would be a much-needed boost.
Senator Jones said the figure could even rise above that. At the moment, lottery proceedings are spent to support the Hope Scholarship program, which aids in sending gifted students to college and subsidizing preschool classes throughout Georgia. If sports betting gets the green light, the money schools receive will increase. Georgia is facing an eye-watering $2.6 billion budget deficit due to the Coronavirus pandemic.
Mr. Jones also warned that preschool and college scholarship programs would catch up with lottery proceedings in terms of there being an additional requirement for an outside revenue source to be introduced to make them financially feasible. Jones has outlined his vision on how the program would be viable.
Changing the Constitution Not Needed
The majority of states have been required to pass constitutional changes to enable sports betting and other forms of gambling. However, Sen. Jones had made the point that residents of Georgia had already endorsed gambling to a degree when they voted for the state's lottery. He claims online gambling could be added as an extension to the lottery.
Sports betting continues to be considered by many states as it gathers momentum; it is currently legal in 20 states. A new revenue stream would be a welcome addition in Georgia. It was decided in March that a vote would be necessary for sports betting to be approved.
One vote will take place in the house legalizing sports betting would need to be approved by two-thirds of all representatives. After that is over, a referendum vote would then be required. Lawmakers want people to be able to place bets on the go via their mobile device as long as they are 21 or older. Professional sports teams have already given their backing to this bill, including the Falcons, Braves, Hawks, and Atlanta United.
For more casino and sports betting news across the US, follow us on twitter @Gamble_usa
Relevant news