Gibson Dies at Age 84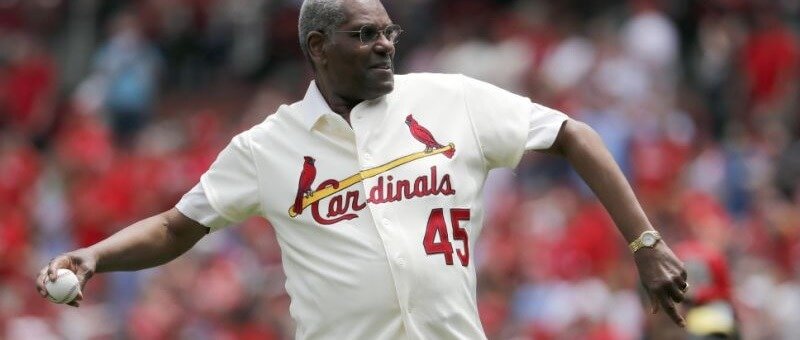 The St. Louis Cardinals announced the passing of Hall of Fame pitcher, Bob Gibson, on Friday night.
Gibson, 84, announced in July 2019 that he was diagnosed with pancreatic cancer, and the battle eventually took his life.
Gibson pitched for the Cardinals from 1959 to 1975, spending his entire 17-year MLB career in St. Louis. The Cardinals signed Gibson as an amateur free agent prior to the 1959 season, and Gibson would later go on to become one of the best pitchers in MLB history.
The hard-throwing right-hander was inducted to the Hall of Fame in 1981, receiving 84 percent of the vote in his first year on the ballot. Gibson finished his career with 251 wins and recorded 3,117 career strikeouts.

21+. T&C Apply
21+. T&C Apply
Gibson helped lead the Cardinals to a pair of World Series championships during his career and was a nine-time All-Star. He was named World Series MVP in both 1964 and 1967 and was also named MVP of the National League in 1968.
Along with being one of the best pitchers and a fierce competitor, Gibson was also a force at the plate. He hit five home runs during a season twice and hit .303 in 1970.
Major League Baseball was forced to change the height of the pitcher's mound after the 1968 season, in part because Gibson was simply too dominant. The current pitcher's mound height is now 10 inches after initially being 15 inches at the start of Gibson's career.
During the historic 1968 season, Gibson went 22-9 with a 1.13 earned run average in 34 starts. Gibson completed 28 of those starts and pitched a complete-game shutout 13 times.
Gibson averaged 19 wins per season from 1963 to 1972 and finished his career with a record of 251-174. He became just the second pitcher at the time to record more than 3,000 strikeouts.
In 1968, Gibson set a record that still stands by striking out 17 batters in Game 1 of the World Series. He finished his career with 56 shutouts, including 13 of them during the 1968 regular season.
A Leader in the African American Community
Gibson became just the second African American pitcher to win the Cy Young Award, joining Don Newcombe. As a member of the Cardinals, he ensured that players did not live in segregated houses during the season, and St. Louis was one of the most integrated teams during that time period.
Several current African American players around the league paid their respects to Gibson on social media this weekend following the announcement of his death. Cardinals star pitcher Jack Flaherty, who is also African American, developed a close relationship with Gibson.
After his playing career, Gibson stayed in baseball, working a number of different roles. He was the pitching coach for Joe Torre at a few different stops and also worked as a color commentator for ESPN.
His death comes less than one month after the death of his longtime teammate, former Cardinals outfielder Lou Brock, also a Hall of Famer.
Come and follow us over on Twitter @Gamble_usa for more legal sports betting news across the US.
Relevant news