Good News Could Be Coming For DraftKings in New Hampshire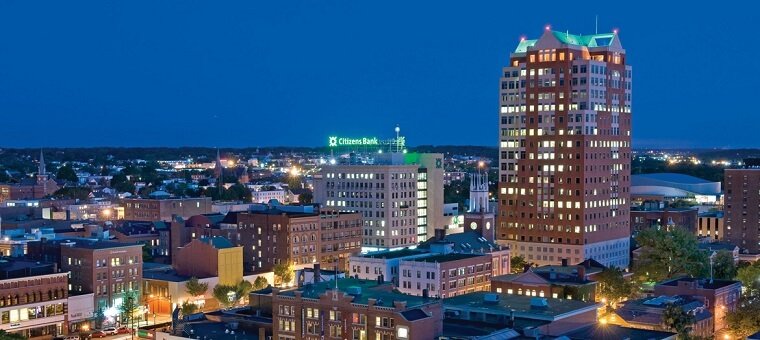 DraftKings is set to become the exclusive sports betting operator in New Hampshire, and for the considerable future.
That's according to an agenda for a meeting between the state governor and the Executive Council taking place on Monday (November 25th, 2019).
DraftKings is the only operator mentioned in that agenda, having led the rankings of the applicants for mobile sports betting licenses in August.
In exchange, the operator would give 51% of net revenue to the state in the form of taxation for exclusivity over online sports betting, and 50% for retail.
The state's lottery supplier, Intralot, is set to get in on the act too, with a proposed amendment to its existing contract allowing it to offer sports betting (parlays only?) through the lottery as well.
DraftKings' contract would run through June 2026, while Intralot's lottery contract is due to expire in 2025. A couple of two-year contract extensions are available, if needed.
Why DraftKings?
The New Hampshire Lottery made its decision based on a scoring system laid out in a request for proposals in August, with DraftKings coming out best for both retail and mobile.
It was a close run thing, though, with Roar Digital, a joint venture between MGM Resorts and GVC Holdings, coming within 35 and 45 points respectively.
However, DraftKings' revenue share offer far outweighed that of Roar's (between 9% and 11% for retail, and 20% for mobile) and swung the deal.
Locations of retail sportsbooks
DraftKings, should they get final approval, will not have complete autonomy over where to locate their retail sportsbooks.
That's because only five locations (from nine proposed) were voted for by the public in the recent midterm ballot, and they are as follows:
Berlin
Claremont
Laconia
Manchester
Somersworth
A sixth, the city of Franklin, could be approved in the spring.
Of the five, the Manchester should see the most betting action due to being the only city in New Hampshire with a population of over 100,000.
When is the launch?
Subject to contracts being signed, a launch is likely before Super Bowl Sunday (February 2nd, 2020).
Governor Chris Sununu hinted at this during a recent radio interview, saying he expected to place a bet on the New England Patriots before the end of the current season.
A start by the end of the regular season in December, if that is what he meant, seems highly optimistic, and a more realistic date for a mobile launch is sometime in January and before the Super Bowl.
Retail operations take far longer to set up, so we're probably looking at a start up in late winter or early spring.
According to a DraftKings spokesperson, the operator is looking forward to "soon providing sports fans in the Granite State with our best-in-class mobile and online sportsbook product."
What to expect from New Hampshire sports betting?
A bill to legalize and regulate sports betting in New Hampshire was signed into law in July, and this allows anyone aged 18 or older to participate – only Rhode Island has the same age requirement, with over 21 the standard elsewhere.
Three other notable highlights of the New Hampshire law are:
Remote registration is allowed
In-play betting is only available online
In-state collegiate betting is not permitted
That seems like a solid package overall and although it's a relatively small market due to population, New Hampshire sports betting should generate plenty of interest from not only residents, but also from neighboring states.
Which is all good news for DraftKings of course, should they get the green light on Monday as expected.
Relevant news