Gamble USA strives to improve your online gambling experience. We aim to help you play safely, make informed decisions when gambling, and increase your betting knowledge through our guides.
We adhere to strict editorial integrity; our content may contain links to products from our licensed & legal US partners.
If you're like me and have spent many Saturday mornings trying to find your favorite football games without knowing where to start, you know my pain. NFL Football live streams in America are somewhat hard to find, but I've researched and figured out the best ways for fans to view their favorite live sports.
Right from the start, it is important to clear something up. There are three ways you can watch your NFL games: paid platform subscriptions, free live streaming sites, and sportsbooks that either offer live streaming. There are positives and negatives to take out of each platform, and the best NFL streaming site for you depends on quite a few things.
---
Best NFL Football Streaming Sites
Personally, I want to have a reliable NFL stream that plays games in HD, does not lag, is accessible on smartphones and home TVs, and to get all of that as cheap as possible (if I cannot get it for free). I have tried out numerous free live streaming sites, and have mixed feelings about them, as there are several areas in which they fell short of my expectations.
Best NFL Football Streaming Sites Comparison
🌐Platform
Paid Subscription
Free Streaming Site
Sportsbook with Free Streaming
💲Is it Free?
No. Can be bought separately or as part of cable tv package
Mostly yes, there may be some where signing up is needed
you must sign up to watch
💎Video Quality
Perfect HD
Quality can change, it also may lag or shut down
Perfect HD
⏱️Real Time Action
Plays in Real Time
A little behind, sometimes a few seconds, sometimes by a minute or more!
Plays in Real Time
🏈Can I Watch my Games?
Depends on the package
In theory yes, but it can crash when traffic is high
Limited
📱Mobile Accessibility
Yes
Yes, but this may affect performance
Yes
☎️Customer Support/Quality Assurance
Yes
No
Yes
❓Do I Need a VPN?
No
You may, as some sites are not safe
Big, BIG, No!
✔️Biggest Pro
A good package gives you games in HD, on numerous devices
It is completely free
Watch and bet!
❌Biggest Con
You need to pay for it
Technical issues and annoying pop-ups
Limited, plays select games
That is not to say that free live streaming sites are not good. You can still watch NFL games with your friends and have a lot of fun, but sooner or later you will encounter some technical issues. A lot of Americans use free streaming channels to get their NFL games, but there is also a considerable number of NFL fans who would rather pay for subscriptions, thus ensuring they can watch the games in HD on mobile phone, tablets or on TV, all without any of the hustle and bustle.
Of course, there is a third way too. If you bet from time to time, then you can get both your betting fix and watch NFL games at sportsbooks that stream live NFL games. Currently, the sports media licenses are limited, and therefore in the States only Caesars Sportsbook offers live NFL streams. But hopefully, in the not too distant future, this is set to change.
---
Top 10 Free Streaming Football Sites
Let's start with the free sites. Here, we have gathered the best free NFL streaming sites and will list out the pros and cons of each. There are a couple of things to note beforehand though. These sites may deliver content that violates content copyright laws. Technically speaking, they are illegal. The sites may have restrictions, or may suddenly shut down, but usually, they return under a different skin. Alternatively, another will come to take the deactivated site's place. While the sites operate illegally, you are not breaking any laws by watching the content. You will only break a law if you download the stream, or worse, open up your own stream.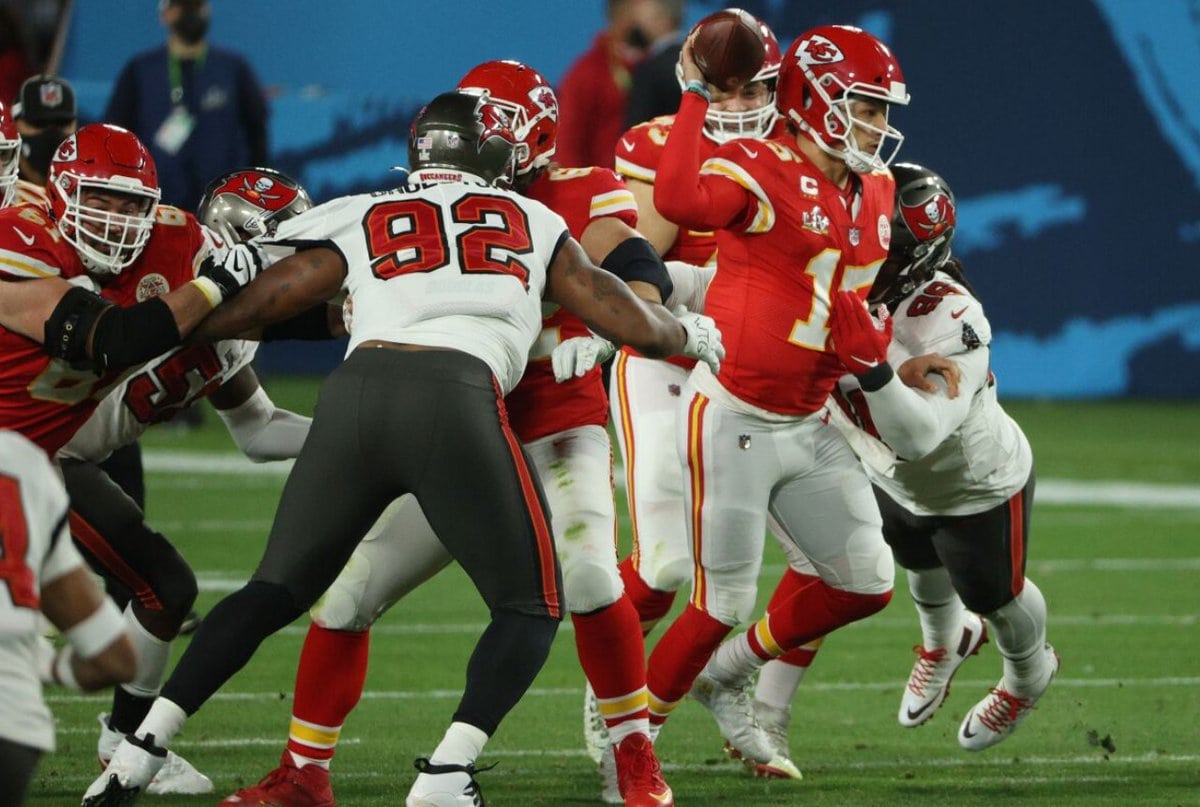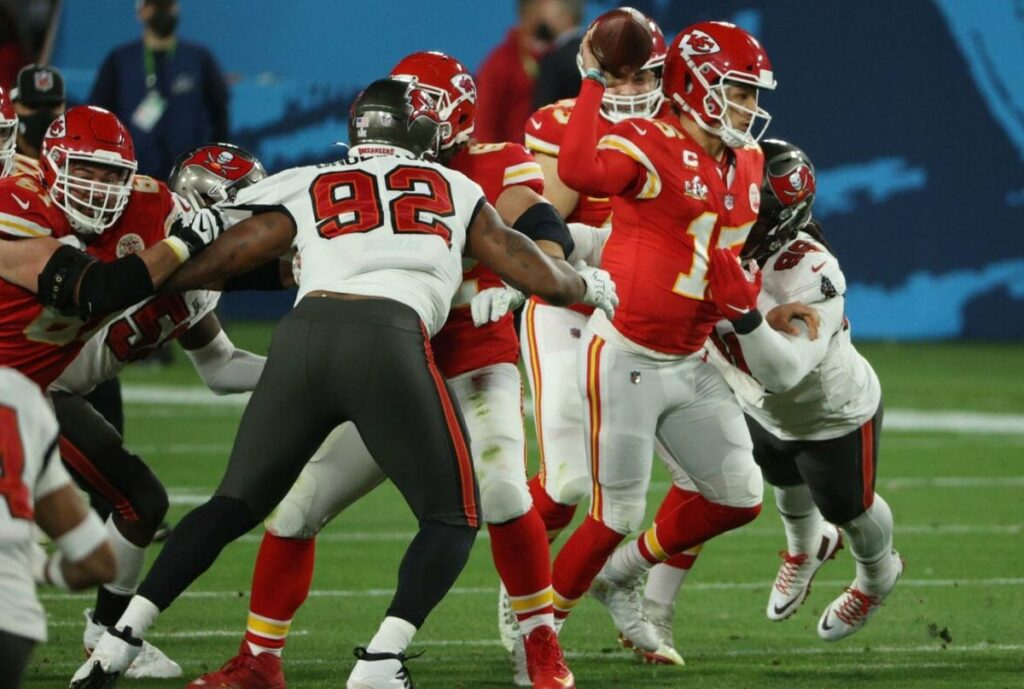 #1 VIP Box
🏈

Football + 23 major sports

🔔

Limited pop-ups

⚡

HD streaming quality

🖥️

Clear interface

❓

VPN not needed

One of the best free sports streaming sites
#2 Wiziwig1 
🏈

Football + 11 major sports

🔔

Lots of pop-ups

⚡

Usually HD quality

🖥️

Dated interface

❓

VPN not needed

Used to be Wiziwig, very popular
#3 Stream2Watch
🏈

Football + 12 major sports + TV channels

🔔

Few pop-ups

⚡

HD quality streams

🖥️

Good interface

❓

VPN required

Smooth and quite reliable
#4 CricFree
Covers 10 major sports

🏈

Football + 9 other sports

🔔

Lots of pop-ups

⚡

HD quality streams

🖥️

Dated interface

❓

Some links need VPN

Simple and does the job
#5 DaddyLive
🏈

Football + 9 major sports

🔔

Lots of pop-ups

⚡

Occasionally HD quality, can lag

🖥️

Poor interface

❓

VPN not required

Lots of providers (ESPN+, Bein Sports, Paramount+)
#6 First Row Sports 
🏈

Football + 7 major sports

🔔

Too many pop-ups

⚡

Occasionally HD quality

🖥️

Poor interface

❓

VPN not required

Quality can vary, but otherwise good
#7 SportLemon 
🏈

Football + 9 other sports

🔔

Too many pop-ups

⚡

Sometimes HD quality

🖥️

Good interface

❓

Some links need VPN

A lot of redirecting, quality varies
#8 Batman Streams 
🏈

Football + 18 other sports

🔔

Constant pop-ups

⚡

Hit and miss quality

🖥️

Decent interface

❓

VPN not required

Frustrating to use until the stream is running
#9 Real Stream United 
🏈

Limited Football  + 11 other sports

🔔

Too many pop-ups

⚡

HD quality but lags

🖥️

Decent interface

❓

VPN not required

Some Football games are missing or only in poor quality
#10 Live Soccer TV 
🏈

Football + Soccer

🔔

Few pop-ups

⚡

Quality varies, can lag

🖥️

Easy interface but slow

❓

VPN not required

Multiple providers (NBC, Bein Sports, HBO, etc)
Feel free to try any of these sites and see what they have to offer. If you do not have a subscription and need a quick fix, then you can try any of these sites. The better ones, like VIP Box, WiziWig1 and Stream2Watch are usually quite reliable. However, just as you will go instantly to the top sites, so will the majority of the free streamers. Higher traffic can be hugely detrimental to the quality, speed, and continuity of your stream. If that is the case, then hop on to another site, or maybe you should seriously consider getting yourself a subscription.
---
Pick Your NFL Subscription Package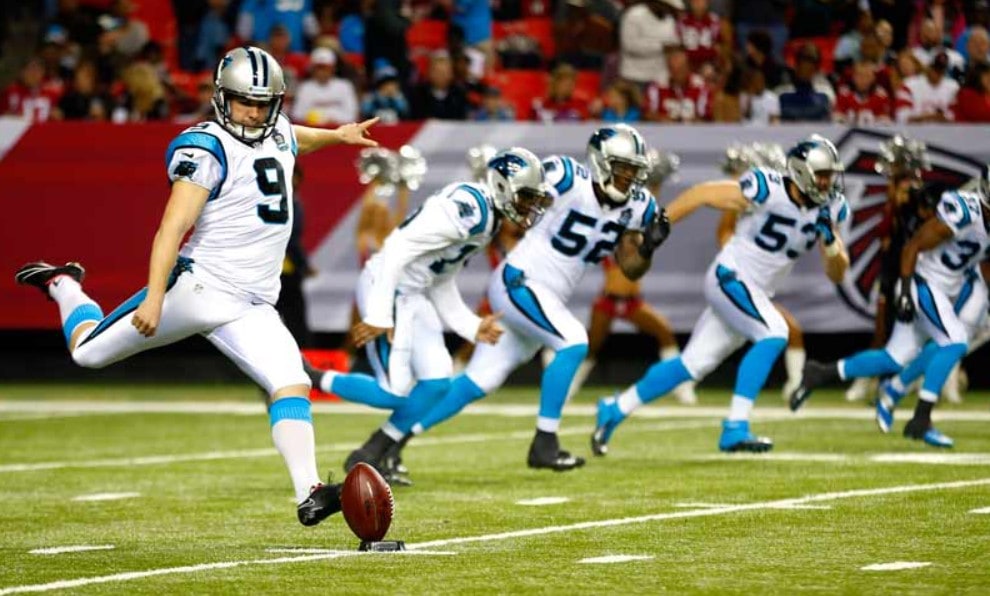 Before delving into the different service providers and comparing their plans, you need to think about which package you want. Most TV and streaming packages will only offer you local or regional games. If you want to watch all 272 regular season games and the entirety of the post season, then you will have to pick a package with more coverage. But let's face facts here, how many fans watch every single minute of all games in the NFL? You wouldn't really have time to do anything else if you did commit to the game so much. Unless you are a pro fantasy football specialist or really have that much time to kill, it is better to stick with the regular package.
NFL Network
This channel is dedicated to the NFL, bringing you All kinds of exclusive content, including: NFL Replays, Throwback, Top 100, GameDay, Fantasy Live and Total Access. You also get Super Bowl Highlights, and can watch college football matchups.
NFL Redzone
For extra money, you can go with a package that includes NFL Redzone, which brings you over 150 live games a season. This includes the option to watch numerous games simultaneously in splitscreen. You can split your screen up to 8 times with the octobox feature. Yes, 8 games played at the same time all showing on your TV screen (not recommended for tablets or smaller devices). Redzone is not available by itself, but usually as part of a larger package alongside NFL Network.
NFL Sunday Ticket
Having a Redzone subscription will no doubt attract the envy of your neighbors and friends, but if you want to go all in with your love of NFL, then you should go for the Sunday Ticket. This is the ultimate NFL package, that brings you over 200 games including out-of-market Sunday games. You can spend hours enjoying games from all over the US, and if that is not enough, then you can also watch archived games from past seasons and content from the NFL Films library. But it will cost you a bomb, and right now you can only get a Sunday Ticket through Youtube TV.
---
Top 7 Paid Subscription Live Stream Football Channels
Ok, so skipping back a bit, we have three very different types of subscriptions that you can get. The NFL Network is arguably the most popular, as it covers all the basics and is offered by a large range of networks and providers. Redzone is also massively popular, and is one of those luxuries that only football fanatics will afford themselves. Let's look at some of the different packages on offer.
(All packages bring HD quality streams with no lags. Prices listed below are at the time of writing and on a monthly basis, the yearly plans are more favorable and you may find deals for the first few months. Also, some offers are part of TV packages, which include numerous channels including other sports and NFL-related content).
🏈

NFL Network + Redzone

📱

Watch on 3 devices simultaneously

💲

$6.99-$14.99 per month

🖥️

No other channels
🏈

NFL Network + Redzone

📱

Depending on package: 1-4 devices simultaneously

💲

$40-$60 every month, for NFL Redzone an additional $11-$15

🖥️

Basic package includes Disney, ESPN, CNN, History Channel, Food Channel, and more
🏈

NFL Network + Redzone +

Sunday Ticket
📱

Watch on 3 devices simultaneously

💲

$72.99-$109.75 per month

🖥️

Basic plan includes CBS, Fox, NBC, BBC, and more
🏈

NFL Network

📱

Watch on 3 devices simultaneously, except for UFC pay-per-view which is only 2

💲

$9.99-$12.99 per month (premium package includes Disney and Hulu)

🖥️

Basic plan includes ESPN, ESPN 2
🏈

NFL Network + Redzone

📱

Watch on 20 devices (3 on stream) simultaneously

💲

$79.99-$183.98 per month

🖥️

Basic plan includes 75+ channels (Disney, ESPN, more), & 60,000+ movies and shows on demand
🏈

NFL Network + Redzone

📱

Watch on 10 devices simultaneously

💲

$74.99-$99.99 (ultimate package includes Redzone) per month

🖥️

Basic plan includes 168 channels with Fox, NBC, CBS, ESPN and more
🏈

NFL Network + Redzone

📱

Watch on 10 devices simultaneously

💲

$69.99*-$82.99 per month (lowest basic plan with NFL Network)

🖥️

Basic plan includes ESPN+, Live TV, Disney+ and more
🏈

NFL Network

📱

Watch on 3 devices simultaneously

💲

$5.99-$11.99

🖥️

Basic plan includes NFL on CBS, CBS News, and tens of thousands of episodes + movies
---
Five of the Best Sportsbooks for Live Betting Football
Football fans know that football is a game of momentum where anything can happen. Live betting is for you if you know the sport and enjoy sports betting. Below is a list of five sportsbooks and betting apps that allow users to bet on live football matches, their features, and the best bonus bet promotion to use during sign-up.
🥇
#1. DraftKings Sportsbook
The DraftKings Sportsbook has excellent promotions, and sign-up offers as well! They run weekly promotions like odds boosts and challenges that earn bonus bets and provide a great sign-up bonus of a 20% match anytime for your initial deposit worth up to $1,000. The downside is that you need to deposit a whopping $5,000 to maximize your bonus, which not all of us can afford to do.
Matchup history, team stats, and injury report provided

Live scores and game updates

The social aspect to look for and sharing bets

Great customer service
Expert Comments:
"
DraftKings never fails to disappoint with its promotions and long odds. Its betting app is fast and efficient, giving me instant access to live betting markets during an NFL game. I also like the Social feature, where I can check what my friends are betting on and see who has made the biggest parlays.
"
–
Paul Ricci
(Chief Sports Editor)

---
🥈
#2. FanDuel Sportsbook
FanDuel offers a pretty standard sign-up bonus for new users of a $1,000 bonus bet. To use this, you must click the link, sign up, make a deposit, and make your first bet. Should you lose, you'll be given the chance to win it all back, with a bet on FanDuel of the same size!
Best game prop bet options

Live scores and game updates

Team stats and matchup history provided

Clean and organized user interface
Expert Comments:
"
FanDuel has an unrivalled range of betting markets. There are even options such as NFL Futures Parlays, Record Breakers, and season bets for individual teams. I never tire of this amazing sportsbook, and I highly recommend the betting app, which always keeps me in the knowhow about new promotions.
"
–
Paul Ricci
(Chief Sports Editor)

---
🥉
#3. BetMGM Sportsbook
BetMGM offers the same sign-up bonus as FanDuel with a juicy bonus bet of up to $1,000 on your first bet. Similarly, the bet has a $10 minimum and can be placed on any bet as long as it isn't being used with another promotion.
Best player prop bet options

Offers live media updates and stats

It shows matchup stats and the history of each team's last five games

Parlay generator
Expert Comments:
"
BetMGM Sportsbook is always coming up with new types of specials and props on the NFL. I get a lot of good picks here. It is just as easy to find these options on the betting app, through its no-nonsense design and navigation tools.
"
–
Damjan Spajić
(Sports Editor)

---
🎖️
#4. Caesars Sportsbook
In 2022, the NFL game between the Colts and the Cowboys became the first ever to be live-streamed by a sportsbook in the US. Caesars Sportsbook is the only sportsbook that has live video coverage of NFL games.
The Sportsbook has a slightly better sign-up bonus than BetMGM and FanDuel in the form of a first bet on Caesars up to $1,250. This generous offer is more than enough to get most bettors salivating.
Expert Comments:
"Getting the rights to broadcast NFL games was one of the biggest milestones Caesars Sportsbook crossed, and it has won over many football fans. The Watch and Bet feature is something special, but I would highlight the fantastic range of NFL game props."
–
Oliver Dickinson
(Sports Editor)

---
🏅
#5. PointsBet Sportsbook
PointsBet has the best new user bonus out of the five on the list, as it offers you 5 bets with which you can boost your funds. With this promotion, giving new players 5 lifelines in five bonus bets worth up to $500. You may think, well that is smaller than what is being offered elsewhere, but it could work massively in your favor to spread out your bonus across multiple predictions. Just try it out for yourself – using sportsbook promo code "GUSA" during sign-up (or by clicking the link in the table).
Best available stats in the app/on the website

PointsBetting market – the more you're right the more you win

Live game updates and scores

The best sign-up bonus of the websites mentioned
Expert Comments:
"
PointsBet has a fantastic range of props and NFL futures bets, but my favorite feature here is the PointsBetting markets. These bets have dynamic payouts that can increase or decrease, and last until the dying seconds of each game. On the app, I can keep track of each game as I pick out my bets.
"
–
Damjan Spajić
(Sports Editor)

---
Perks that come with Live Football Streaming Sportsbooks
The best thing about signing up to live football streaming sportsbooks is all of the perks that come with it. Football live streaming sites give better promotions and challenges to players betting on football than those not partnered with football leagues around the world.
Sportsbooks will have extra betting app bonuses for football fans during significant events like the Conference Championship Games, historic rivalries, and of course, the Super Bowl. These bonuses can come in numerous ways such as enhanced odds on featured bets or bonus betting credits.
Football fans should take advantage of these sportsbooks (the five listed above) for promotions, football news, and live stats. Many of these books have complete, up-to-date stats and updates about the team and players for bettors to use as a reference for when they bet. These stats and updates on live matches in the app or on the website's user interface help bettors educate themselves on the bet they're about to make. Use our football betting promo codes page as a guide to the latest offers and promotions. It even incorporates sportsbook promo codes by Reddit users for a holistic experience.
---
How to use Live Streaming for your Betting Strategy
Watching all the matches you bet on is incredibly important for any skilled bettor, especially if they're live betting. You can't rely only on stats (or, God forbid, complete randomness) to show you the whole picture of a game. For example, if the star quarterback picks up an injury or the favorites get to a slow start, this could cause significant damage to your chances of winning.
In a football match, much like when betting on basketball, constant momentum swings impact the game heavily, and if you're not watching, you could miss them. This is crucial to live betting because if you're not using online live streaming services, then you're likely to make a bet at the wrong time. Odds for live bets are constantly changing and need to be taken at the right time to get the best return.
If you watch football online on one of the streaming sites above (or other sports streaming sites, for that matter), then it's essential to focus on taking your bet after an early run by the opposing team.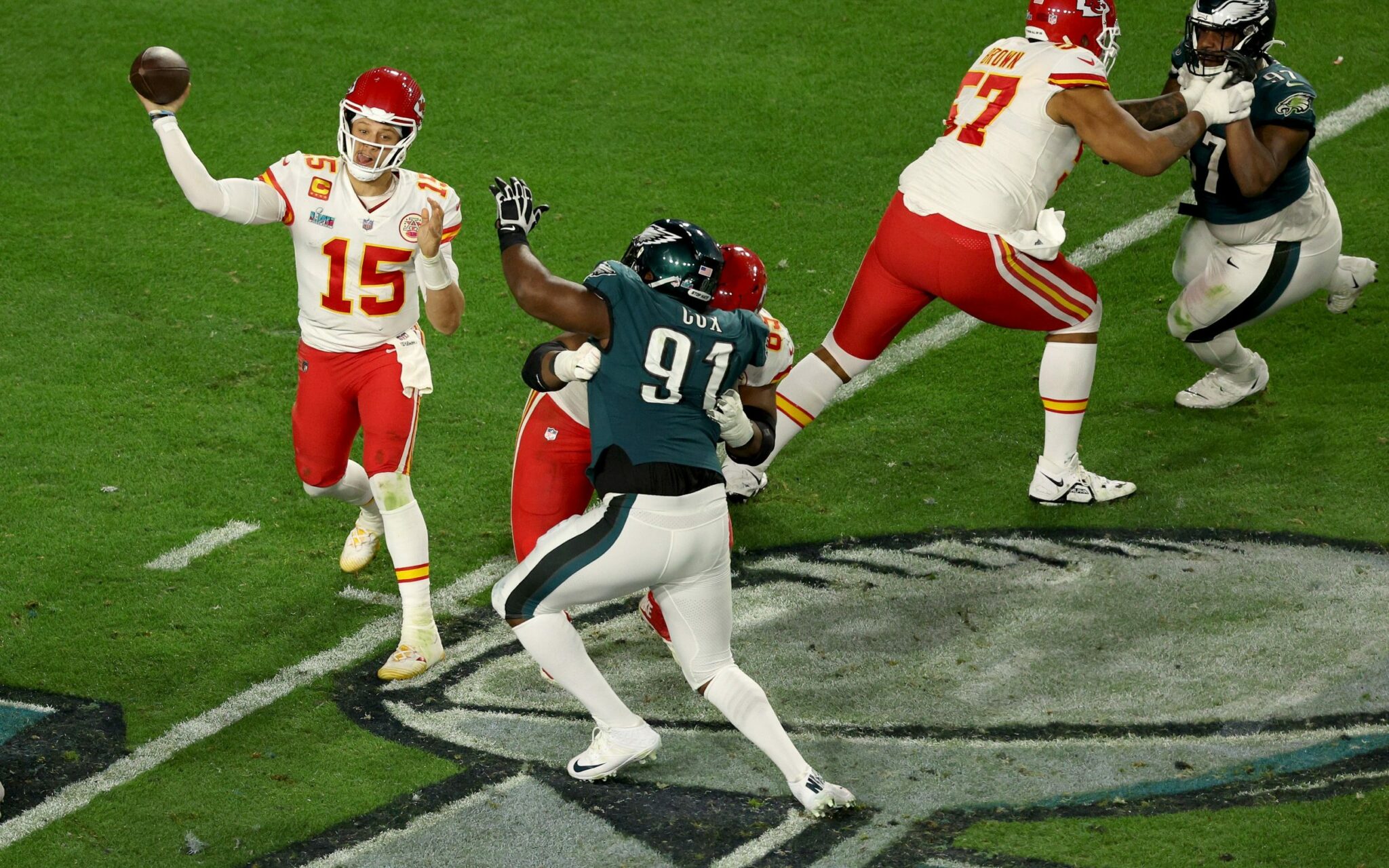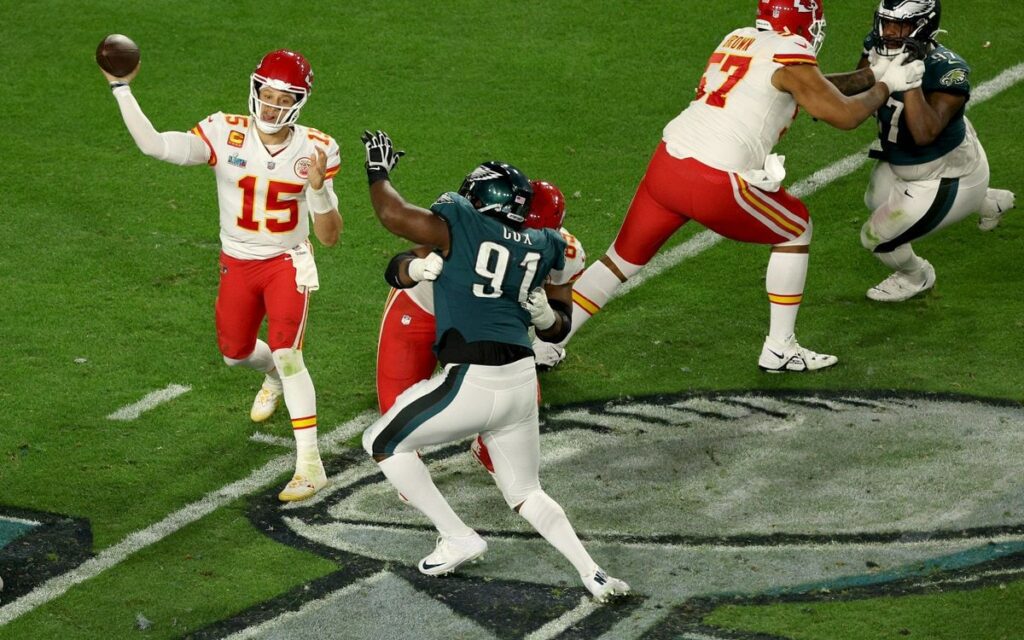 I personally feel far more confident when I watch games and have a good idea of how each team plays. I usually find the odds at sportsbooks are quite fair, and give out reasonable odds for their bets. But sometimes I catch an offer that I have to go for – simply because the sportsbook has priced it way too high. These opportunities only come by when you have watched games and have a good grasp of how a team plays. It simply does not compare to reading stats or watching game highlights.
Live betting is a crucial area in which your knowledge and expertise can have a massive impact on your fortune. After following my team week in week out, I know how they play and have a strong gut feeling on how each game will play out – even after the first ten minutes or so. You start to see patterns or trends, and these can really go a long way with your live betting predictions.
Sportsbooks rely on stats, which give a good indication of what happened, but the stats will not convey details such as "that player was tired", "the quarterback was frustrated and having a bad day", "the linebacker had no confidence". No, these are nuances that fans who are watching can see, and they can decide whether these small details had an impact on the game or whether it was business as usual.
The game result can be attributed to many factors, but with prop bets, those tiny nuances you witnessed can have a crucial impaft. If you didn't watch the game, it is quite natural that you would miss critical details about individual players. If you check the stats and see that a quarterback got 400 passing yards in the last game, you might think it's a good idea to bet that he will register a solid 350 in the next game. However, this can be attributed to luck, poor defense from the other team, or several other factors that you would only know if you had watched the game live.
Always trust your instinct, especially if you regularly watch NFL games and have a solid understanding of the sport. Boost your chances with a reliable sportsbook, which hopefully has low vig for betting on football and you can use your knowledge and bring out its maximum potential. You can even make that round robin bet work, and your friends will be bugging you for weeks for your NFL betting tips.
---
Our Top-Rated Live Football Streaming Platform
I have never regretted suscribing for NFL+. Though it only brings NFL content, I am extremely satisfied with its extensive coverage and how cheap the NFL Redzone addon is. There is very little it does not cover, and if I want to watch some out-of-market games (on truly rare occasions), then I will turn to VIP Box to get a live stream. Yes, I already battled the case for paid subscriptions over free streams, but there are times when the free streams are easier.
With NFL+, I will never miss a game, can get extra content from ex-pros and archive footage, and basically just immerse myself in the sport. It really is such a gift, and costs really very little, considering I watch it every weekend when there are games on.
VIP Box is my favorite streaming site, as I can always rely on it to bring me a game that is not covered in my paid subscription. I do not use it a lot, but its good to know that it is there, just in case.
That being said, it really depends on how much you follow NFL and whether you also have a TV provider plan already or not. You may get a great deal with your current providers (who may or may not be on our list), and then you can get everything you need. On the other hand, some fans stick to free live streams, as it does the job.
---
Summary
Live streaming sites are critical for football enthusiasts who want to keep up with their favorite teams or bet on live sports. This list has some of the best football streaming sites on the internet accompanied by the best live football sportsbooks in the US that offer great bonuses during sign-up!
These sportsbooks have live stats, scores, and updates for football matches and other sports like American football, basketball, and baseball. Users can take advantage of these resources and football streaming sites to make great live bets on these sportsbooks for big payouts!
FAQs
Is it legal to stream NFL games?
Yes, it is legal to stream NFL games and content. However, the platform providing the stream is breaching content copyright laws if it is streaming the games without a license. For you, as a viewer, you are not breaking any laws by watching the games, but if you download them or decide to stream them yourself, then you are in direct breach of the laws.
Do I need a VPN for NFL streaming sites?
Most streaming sites do not need a VPN, so generally speaking you do not need one. However, there are some services which only work with a VPN (such as Stream2Watch) and others that have links which may be blocked in your state. In those cases, you will need to run a VPN while watching your game.
Is it better to watch a free live stream with a VPN?
Using a VPN will hide your geolocation and give you access to more live streaming content. However, it is not really advisable as VPNs generally reduce your internet speed, even if you have the best software and the ultimate package. This can lead to sites crashing, lagging or generally reduce the performance of the streams.
What is the cheapest NFL streaming platform?
The cheapest paid subscription you can get is NFL+. For as little as $6.99 per month you can get the NFL Network, and upgrade to the NFL Redzone for $14.99 per month. It does not include other channels, but it does have a bunch of content from the NFL Films library, and lots of NFL exclusives.
Which Sportsbooks offer NFL streaming?
Caesars Sportsbook is the only sportsbook that has free NFL game streams for its customers. The TV rights for betting companies are very limited, and so far Caesars is the only sportsbook that has the right to cover games, but this could all change in the future.
What are out-of-market NFL games?
Out-of-market games are NFL fixtures that are not played in your region, therefore they will not be broadcast on your local platform or television. This has always been the case. In fact, before the AFC NFL merger in 1970, TV channels would only offer games from one of the divisions and blackout the other.
Where can I watch out-of-market NFL games?
You can watch out-of-market games either through a free streaming site, or by subscribing to a Sunday Ticket package. It is extremely expensive to buy that package, and so a lot of bettors choose to stream those games for free. However, there are super fans who prefer the Sunday Ticket package, as this gives them unlimited access to over 200 NFL games each season.
What is NFL Redzone?
NFL Redzone is a subscription that brings you over 150 NFL games and the chance to split your screen to watch games simultaneously. You can split your screen and watch up to 8 games at the same time, which is something hardcore fans absolutely love. You cannot pay for a Redzone subscription alone. It is an extension package that can be added to your NFL Network subscription.