Sports betting is currently going through a period of massive growth in the United States. With new sportsbook apps frequently appearing, bettors have never had more options to make money betting online.
As a result, it is easy to bet on sports nowadays, and with the tap of a button, you can place a wager on your favorite teams and competitions. Additionally, most operators offer bonuses and promotions such as free bets, which can be claimed via sportsbook bonus codes. Thus, it is a great time for punters looking for sports to bet on.
However, one of the questions you may be asking is; What is the most profitable sport to bet on? This is a great question, but there is no clear answer. Different people, and especially betting sites newbies, will have different opinions on what is the best sport to bet on.
There are specific factors that make each significant domestic and international sport a profitable sports betting option, which we will cover in this article. For example, you may want to know statistically what sport is best to bet on, the safest sport to bet on, the best games to bet on, or the best paying sports. Ultimately, everyone wants to make money on betting sites, and understanding the best sports for you to wager on will be beneficial.
It may seem obvious, but the more you know about any given sport, game, or match, the higher your chances of making a profit. In addition, if you do some research, then you can make an informed bet, increasing your chances of beating the bookie, overcoming the odds, and making some money.
1. Football
Many bettors believe football is the best option when talking about the best sport to bet on to make money. It is undoubtedly the most popular in the US and among the most bet on sports in the world. Betting on the NFL and college football take in the most sports betting handle each year. According to estimated figures released by the American Gaming Association in 2015, $93 billion would be wagered on professional and college football in that year alone. With sports markets becoming legalized since then, that estimate could be even more significant.
The most significant reason football is one of the most profitable sports to bet on is that favorites don't lose that often. For example, in college football, you can confidently predict three different schools to make the playoffs every year and get generous odds before the season starts. During the season, the stronger schools tend to dominate. Consequently, sportsbooks give them an extremely high spread making underdog betting more profitable. Betting on football has never been easier thanks to a wide choice of NFL betting apps that are now on the market.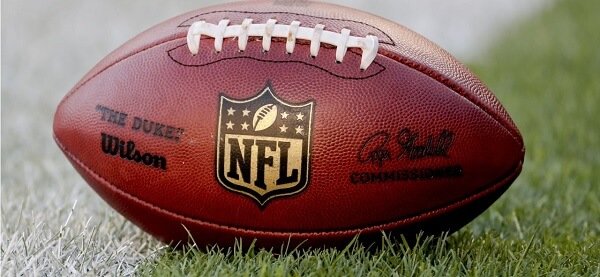 Results from the 2020 season reveal that CFB underdogs edged out favorites, winning 50.3% of the time. Additionally, there are numerous betting opportunities for college football with the chance to make big money.
When it comes to the pro game and NFL betting, one of the primary reasons it is profitable to wager on is because it is one of the most popular sports in the country. As a result, there is a plethora of betting information available, and players can easily access betting tips and strategies.
The only downside for sports bettors who want to wager on football is that it is only played over a relatively short period of time each year, which limits your betting opportunities. There are a total of 256 games per season in the NFL, which is considerably less than the 230 games that are played in the NHL or NBA. This means you have far less room for error.
Pros of betting on football:
Favorites usually win
Probably have a good knowledge and understanding of the game
Hundreds of betting markets
Cons of betting on football:
Not available all year round
2. Basketball
If you are discussing the best sport to gamble on in the US, basketball has to be in the conversation. It is one of the most prominent sports in the world and can also make bettors a lot of money. However, the timing of placing your wager is crucial.
During the NBA regular season, even the best teams such as the New York Knicks or the LA Clippers could suffer upset defeats at any point. This is emphasized because the Milwaukee Bucks won the most games in the league last season and finished with a record of 56-17. These upset losses typically happen during the beginning of the NBA season.
Players could make a decent profit betting on underdogs at the beginning of the season and then switch to wagering on the favorites during the postseason. As we have mentioned above, there are a total of 1230 total games each season, so you have plenty of time to bounce back if you suffered some losses earlier in the season.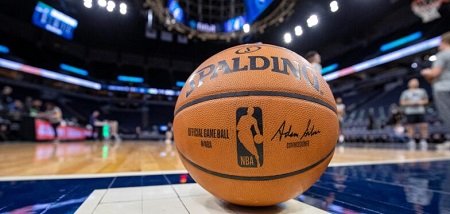 In terms of college basketball betting, it is pretty much the same. The March Madness tournament generates the most money in college basketball wagering. Anyone who enjoys betting on sports tends to have a bet on this event. The American Gaming Association predicted Americans would spend $8.5 billion on the 2019 March Madness tournament.
There is definitely a chance to make a lot of money from this event as upsets happen every year. The NCAA released some data that showed in 28 of the last 35 seasons; there were between ten and sixteen upsets in the tournament. It was estimated that 47 million Americans placed a bet during March Madness, which just goes to highlight how popular betting on basketball has really become. Its now even easier to wager on the big game thanks to these awesome NBA betting apps.
Pros of betting on basketball: 
Awesome in-game betting markets
Hundreds of markets are available
Teams regularly face up so easy to check the history
Cons of betting on basketball:
Not easy to watch games live
3. Baseball
Baseball is a tricky sport to bet on, but some things can make it profitable. First, it is a data-driven league which means you can make informed bets. You don't have to base your gambling decisions on baseball from predictions; according to Reddit, you can just examine the stats.
For example, baseball bettors can look at stats such as a pitcher's walks and hits per inning pitched  (WHIP) to gain a clear understanding of how well they keep runners off of the bases. Additionally, they can use tats such as wins above replacement (WAR) to determine how much overall winning value each player has on a roster. It's easier than ever to bet on the game, especially on your mobile. Now, most sportsbooks have baseball betting apps covering all the major games and markets.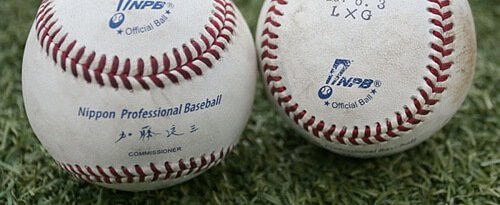 All of these stats can be utilized to get an edge over bookmakers. Additionally, the baseball schedule is packed with each team playing 162 games each regular season, which is beneficial for bettors as there is a lot of margin for error.
Pros of betting on baseball:
Long seasons
Clear betting options
Cons of betting on baseball:
May need a lot of research
4. Soccer
Soccer is the most popular sport globally and another profitable sport to wager on. International online sportsbooks primarily focus on soccer, which leads to fantastic betting opportunities for players. One clear example of that is that, unlike in American football, you can bet on ties. Many bettors consider soccer to be the safest sport to bet on as there are so many markets available to those looking to place a wager.
It is often the case that odds for a tie are more profitable than odds on either team to win. Of course, there are no guarantees, but having the extra option can make soccer betting more profitable. Most soccer betting apps now cover a wide range of leagues and markets, meaning you can bet on soccer matches around the globe.

Another factor that makes soccer a good wagering option is that numerous well-known clubs play around the world. These clubs play at different points of the year, so if you are a fan of a particular team, you can bet on them all year round. International betting is also popular, with events such as the world cup attracting sports bettors from every corner of the globe.
Pros of betting on soccer:
Hundreds of markets are available
Games happening all the time
Competitive pricing from sportsbooks
Cons of betting on soccer:
Maybe too much choice for some bettors
5. Tennis
Tennis is not featured that much domestically, and it doesn't bring in a lot of bets. However, that isn't to say it isn't profitable, because betting on tennis could still make you some big money. For example, you could get plus odds on the best players such as Novak Djokovic and Rafael Nadal if you bet early.
Tennis events occur all year round, so there are plenty of opportunities to bet. The majors such as Wimbledon and the French Open take weeks to complete, and there is a great chance to make some good money in the earlier rounds.
One of the benefits of wagering in those early rounds is utilizing parlay betting on tennis. The same names usually reach the final stages of each major tournament, so you could create highly profitable parlay bets early on.
So, if it is the football off-season and you are looking for a new sport to try, tennis would be an excellent option.
Pros of betting on tennis: 
Events all year round
In-game wagering is easy to understand and follow
Cons of betting on tennis:
Not the most popular sport
6. Boxing
Boxing has suffered somewhat of a decline in popularity in the United States. However, it still remains a very profitable sport to bet on with some unique opportunities. One of the significant reasons that you can make some good money on boxing is that there aren't many different outcomes in a boxing match. Consequently, it limits the number of decisions that are available and gives you more of a chance to cash in.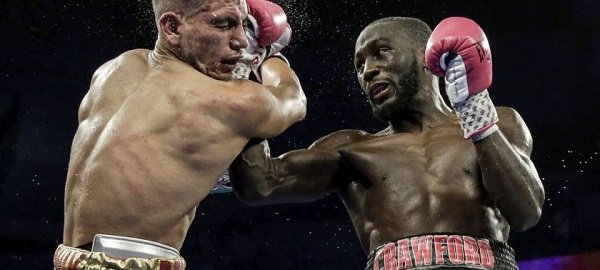 For example, you will discover only a few betting lines for each fight on a usual weekend slate.
Pros of betting on boxing: 
Hugely popular events
Promos for all the big fights
Cons of betting on boxing:
Unfair judging in some fights
Summary
When all is said and done, the most profitable sport to bet on is the sports bettors know well. Because most bettors in the US follow football religiously, it is often considered the most profitable sport. Ultimately the more you follow a sport, the more you will know about their teams, so your chances of making money predicting outcomes increases.
However, other sports such as basketball, baseball, and tennis offer superb value when you place your bets at the right time.