Gamble USA strives to improve your online gambling experience. We aim to help you play safely, make informed decisions when gambling, and increase your betting knowledge through our guides.
We adhere to strict editorial integrity; our content may contain links to products from our licensed & legal US partners.
Whether it's a betting account, social media account, or gaming profile, no one ever likes to see their account suspended. Especially your Caesars sportsbook just before the big game is about to start.
Caesars Entertainment is one of the biggest brands in the gambling world, but that doesn't mean everything is always smooth sailing. The dreaded phrase "your account is on hold" is enough to ruin your day, but this can happen to anyone, so there is no need to panic. There are many reasons why your Caesars sportsbook or casino account has been suspended; whether of your fault or not, there is usually a clear explanation for it.
Let's identify the possible reasons that your Caesars account may have been suspended, investigate them to find out why, and finally review what the next steps are to get you back up and running back on a reliable betting platform.
If you didn't already know, you can now enjoy real money gambling from the comfort of your own home in a large number of states.
As online sports betting continues to spread like wildfire across the United States, players have more choices than ever before. From sports betting to virtual sport betting all the way to iGaming at the casino, the online gambling world can become rather extensive for anyone to get to grips with, especially as a new bettor.

The complex network of sportsbooks can sometimes be rather hard to keep up with; sometimes, you need a little help to get back on track. Inside are several reasons that you may need to resolve yourself to get access back into your account.
Why does Caesars suspend accounts?
A 'Caesars sportsbook account suspended' message could appear at anytime. Whether you are a new customer or Caesars' veteran, your account can get suspended, meaning that you can not take any action within your account. Unfortunately, this means that you can not place a wager, deposit funds, or withdraw any existing funds out of your account.
Accounts are most commonly suspended for security reasons to ensure that you are protected as a customer and Caesars are protected as a business. Caesars Sportsbook has taken over the old William Hill platform and migrated all customers over to the new platform. If you have tried to open a new account, but already had a William Hill account, then this may cause a red flag on the system.
The quick resolve
If you are not looking to get an explanation as to why your Caesars interactive entertainment account may have been banned and you want to place a wager as soon as possible, the quickest fix is to download another betting app and sign up with another sportsbook.
Unfortunately, we can not advise on the time it would take to resolve account problems at Caesars sportsbook app or Caesars casino app; the times often vary depending on the reason for the account closure.
If you are looking for an alternative sportsbook or casino app, then check out the following apps, which all have an incredible bonus for new customers:
Dormant account
One of the most common reasons for accounts being suspended is a lack of activity on the account. If you haven't logged in or used your account for a long period of time, your account can be temporarily suspended.
No one knows precisely why betting operators do this, but Caesars reserves the right to investigate your account coming back online. They may do this to stop betting sharks from buying unused accounts from people in order to access betting markets again.
Usually, these types of suspensions can be resolved relatively quickly and will be investigated promptly to get you back online in a short amount of time.
Identification problems
Identification is vital to ensuring the legal practice of online gambling. You must be of legal casino gambling age within the jurisdiction of your state to gamble online.
If your identification seems insufficient or Caesars have insight into incorrect use of identification, then your account can be suspended. One of the most common encounters seen across multiple sportsbooks is the expiration of your identification. You may not have even realized yourself, but your ID could be past the expiration date, and the gambling operator then reserves the right to temporarily suspend your account until valid identification is provided.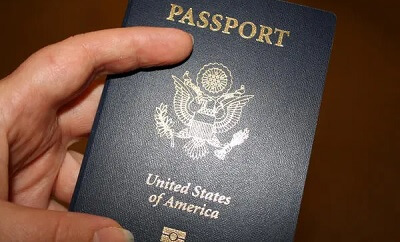 Personal details must always be up to date on your account and must be accurate. Providing correct identification is one of your only responsibilities as a gambler. If there are any changes to your details, you MUST inform your sportsbook or change your details on your account. Providing personal information is always required to sign up for accounts but make sure you are using a licensed sportsbook such as Caesars before sending over any sensitive details.
If your account has been locked because of suspected identification issues, all you need to do is contact the Caesars customer support team and add your updated details to your account. You can do this on the main website (or via the app) at caesars.com/sportsbook-and-casino.
Winning Too Often
Yes, that's correct; winning too often can be sanctioned by gambling operators.
As a sensible, successful bettor, you may find this extremely frustrating, especially if you have just had a run of good luck. However, Caesars reserves the right to investigate any activity that seems suspicious. Whether you have won a large amount at the casino more than once or you have pulled together an impressive string of sportsbook wins, a gambling operator will almost always investigate your activities.
There is good reason for these investigations; gambling operators are constantly battling against match-fixing, third-party betting, and online hacking, which can ruin a sportsbook's finances and reputation. Luckily if you are just a natural talent or have had the luck of your life, you should easily be able to get the restrictions lifted.
Unfortunately, if you keep winning and winning, your account can be closed, and there is little that you can do about this apart from taking the positives that you are probably now loaded!
Suspicious activity
Many reasons can be classed as suspicious when it comes to real money gambling. To remain safe, lawful, and licensed, operators will investigate situations that throw up red flags on their system.
Attempted log-in problems are one of the most common forms of suspicious activities. If you are struggling to log in or have had issues with this in the past, Caesars will suspend your account if the activity seems suspicious. Using VPNs can cause Caesars to flag your account for suspicious activity as they can make it appear that you are trying to access your account from all over the world.
If you use a VPN for work or other reasons, you may have left it on at some point; the operator will have to suspend your account for protection. You cant use a proxy or a VPN to wager online with a legal sportsbook or casino.
Caesars suspend accounts for suspicious activity to ensure that no one else accesses your account, ensuring that your money, bank access, and personal details are stored safely.
Self-exclusion
We all know that gambling entails risk, and if you are not sensible about your gambling use, it can lead to a gambling problem. All reputable sportsbooks understand this and, as such, offer a self-exclusion option.
Self-exclusion is the option to take control of your gambling problem, whether small or large, by voluntarily suspending your account and refusing you to take any more actions until you contact the operators.
If your account has been self-excluded, your account will be put on hold until further notice; This is sometimes for the best for many, especially if your gambling habits are causing personal or family problems. It is prevalent for people to self-exclude themselves for a short period, from a few days to a couple of months for a cool-down period.
On the extreme side of self-exclusion, with the help of the gambling authority, you can ban yourself from all sites across the nation for periods of years. Have you or someone that cares about you self-excluded your account that you have forgotten about?
Self-exclusions can be removed with due reasoning by contacting your operator's helpline.
Wagering outside of a states legal border
Although you may think that legal sports betting is readily avialble across all of the US, there are still several things that may be stopping you from legal sports betting and online casino play.
You can only wager on a bet if you are located within the physical state borders. You do not have to be registered to live their but your physical location matters.
We have encountered many problems in which location services are letting people down, or people are attempting to use a VPN, which can lead to your account reporting suspicious activity.
State-wide restrictions are in place with every sports betting operator across the country. It doesn't matter about what gambling facilities are owned by a sportsbook; each gambling operator is only licensed to operate in certain states.
Caesars sportsbook is licensed to operate in Arizona (AZ), New Jersey (NJ), New York (NY), Indiana (IN), Colorado (CO), Nevada (NV), West Virginia (WV), Iowa (IA), Tennessee (TN), Virginia (VA), Michigan (MI), & Washington DC (DC).
Caesars casino is licensed to operate in New Jersey (NJ), Michigan (MI), Pennsylvania (PA), and West Virginia (WV).
If you are trying to access these features from outside the specified states, it can lead to your account being suspended.
Opening multiple accounts
Online gambling operators only want you to use one account. Legally you can only register one account in your name as it goes against the terms and services of the operator if you use more than one account.
Caesars will restrict you from opening up multiple accounts for various reasons, including the fact that you could be claiming welcome bonuses more than once. If you are found to be using multiple accounts or trying to open up various accounts, all of the accounts are likely to be suspended.
If you live with someone else who holds an account with the same address, this can often be confused with multiple accounts. Although technically having multiple accounts in the same household is acceptable, sportsbook and casino operators can become skeptical and suspend accounts while investigating.
Unfortunately, some sportsbooks have a strict one account per address policy. Although we are not aware the Caesars enforce this policy, it is worth investigating. If there are any other accounts registered to your address that you are unaware of, you can arrange for these accounts to be closed by contacting the support team.
Many players try and open multiple accounts to keep claiming free bets and offers, this is called bonus abuse. Operators are very good at handing out free bets to players, but if they think someone is trying to abuse this, they will suspend your account in a flash.
Out of your hands
Although Caesars' interactive entertainment is a premium gambling operator, they sometimes have problems, so your account may have been suspended at a fault of theirs or mistakenly.
Everyone makes mistakes, so it is understandable that Caesars may have made a fault themselves or may have technical problems that led to the account suspension.
Conversely, Caesars may be investigating something that is going on that you are unaware of, so please bear with their investigation, and if you would like to know more about it, then contact their support team.
What to do if your account has been suspended
First things first, if your Caesars account has been suspended, you do not need to panic. Although suspensions are highly unnerving, especially when you feel that your balance is at risk, account suspensions are more common than you think across nearly all sportsbooks.
If you feel like the restrictions to your account are unfair or incorrect, you should be able to resolve your issue much easier than you think. To investigate the problem, call Caesar's support line, visit the live chat, or email the customer support team. Please ensure you have a couple of forms of identification with you to ensure you pass security clearance for your account.
After identifying the issue with the support team, their investigation usually takes 24-48 hours. Your query will be reviewed, and if everything runs smoothly, your account suspension should be lifted.
Tips to get your Caesars Account Back
Depending on the reason you find your Caesars account suspended, there could be an opportunity to reinstate a suspended account by appealing. As a Caesars account holder, there are some steps you can follow, including:
Contact customer service: All top betting site must have an excellent customer support team. Issues can arise for both new and experienced players and operators must ensure they have team members on hand to answer any questions quickly and efficiently. One of the best ways to contact a customer service rep on a betting site is via live chat. You might need to verify your identity with Caesars or reactivate a dormant account. Doing this through contacting customer service first would be a sensible step.
Find out why your account got suspended: If it has come as a shock when you try and login and find you can't, it can be frustrating. Typically, Caesars will send you an email or a notification on the app to let you know why they have banned you from betting on the platform. Once you find out the reason, it will make appealing the suspension far more straightforward.
Self-Suspension can't be changed: Like all responsible gambling sites, Caesars has safety measures in place help protect customers. One of those measures is self-suspension, where players can opt to block themselves from playing for a while if they find themselves betting too much. However, you must remember that if you choose to place a self-suspension period on your account, you can't change this. You will only be able to wager on the account once the period of self-suspension ends.
I am not allowed my Caesars account back
If you can't resolve the issue or you have rightfully acted wrong, it is time to consider other options.
Am I going to lose my money on the account?
The answer should be no. If you have not acted illegally in any way, then you have the right to reserve all of your money and intellectual property left on your account.
If you have illegally acquired the money, your balance will be subject to review by federal law, and you may have to take legal action to reach a decision.
Will I be removed from Caesars Rewards if account suspended?
If your Caesars account does get suspended you will not be able to build up your rewards or use any Caesars sportsbook promo code you have. It goes without saying that you will need to resolve any issues before betting on an NFL game or NFL player. Any bettors who manage to get their account back online will be able to wager and request withdrawals as normal.
Alternative Sportsbooks
If you can't get your account reinstated, or if it seems too much hassle to speak to a rep, it is not the end of your betting. There are a lot of operators in the US now that will happily take your best. We have listed some great alternatives to Caesars Sportsbook below. They are all quick to sign up to and come with a free bet. So if you are looking to get the bet on for tonight's game in a hurry, try one of these:
All of the sports books listed above offer numerous bet types on significant domestic and international sports. You could make a futures bet on the Super Bowl or use your risk free bet on the annual NCAA tournament, otherwise known as March Madness.
Alternative Casinos
If you have had your Caesars Casino account suspended and itching to play slots, or any other table game online or on your mobile, then why not check out one of these other casinos. All come with a new player welcome bonus, and most come with a free play so you can even try the casino for free!
FAQ's
What is the legal casino gambling age?
The legal casino gambling age varies from 18-21 in different states. You should always gamble at responsible gaming establishments, online or in-person.
Can you get in trouble for underage gambling?
Underage gambling is illegal and may lead to further consequences if undertaken or prohibited.