Gamble USA strives to improve your online gambling experience. We aim to help you play safely, make informed decisions when gambling, and increase your betting knowledge through our guides.
We adhere to strict editorial integrity; our content may contain links to products from our licensed & legal US partners.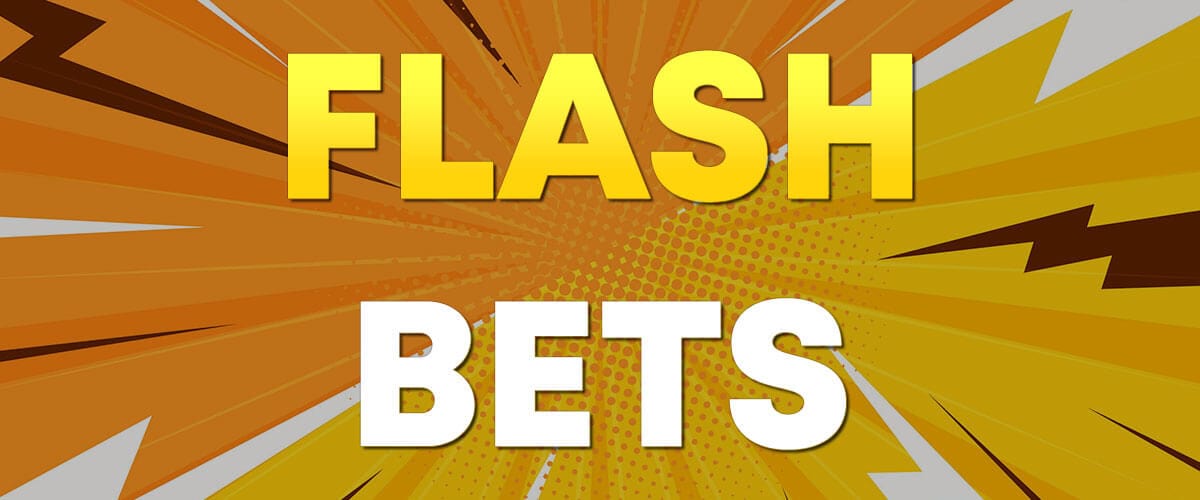 The world of sports betting is in full swing! New and innovative features are released frequently in an effort to provide a fully immersive betting experience for players. With exciting ways to wager such as a prop bet or live betting, new types of bets are emerging all the time. In the midst of all this, flash bets, a new way to bet live, have emerged.
Want to know more about what a flash bet is? Read on to understand the differences and the new opportunities that these sports bets bring to the table. Our complete guide to flash bets shows you everything you need to know.
What are Flash Bets?
Flash bets (also known as lightning bets & micro bets) are a new feature consisting of faster bets. This means that the odds and the betting markets are dynamic, being updated as the match in question unfolds.
The essence of flash bets are options predicting what will happen next. This includes the next point in a tennis match, the next basket in the NBA, or the next shot in a soccer or ice hockey game.
Not only the bets are quick, but also their respective cash payouts. Nowadays, with lightning quick operations, sportsbooks have advanced systems capable of settling pending bets in a matter of seconds, as soon as the outcome is known. What this means for you, as a bettor, is that you have to put your pedal to the metal with your sports wagers. Every second counts, and you can snap up extremely generous odds if you choose your time wisely.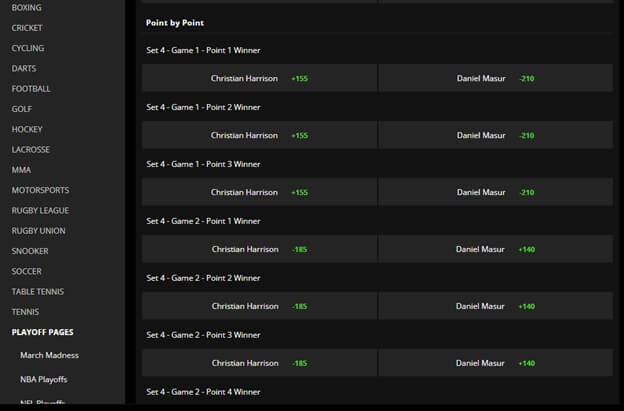 ---
A New Dawn for Live Betting?
Imagine being able to bet on your favorite online betting site and watch a tennis match between Nadal and Djokovic in one of the season's four Grand Slams. The uncertainty of the big match offers multiple chances for sports fans at every point and this is exactly what can be enhanced by flash bets, which works well for live tennis wagering and other sports.
One of the great advantages of this innovative type of sports betting is its practicality and ability to keep the excitement up there. During a baseball game, who hasn't had a hunch that the home run was coming? Or that Curry would score the next basket in the blink of an eye? Now these hunches can be made in a roll, faster than ever before.
A flash bet practically allows you to play the match together with your favorite players. You win or lose depending on your performance, almost instantly. Bets are placed in a split-second, and money payouts are made within seconds in case of a win.
---
Which US Sportsbooks Offer Flash Bets?
Are you interested in quick starting flash betting? We have prepared an updated list with the main betting sites with this feature at your disposal:
All of the above are serious sportsbooks with valid state gambling licenses. Each one calls the flash bet feature differently, so this market appears in different tabs depending on the selected match and sport.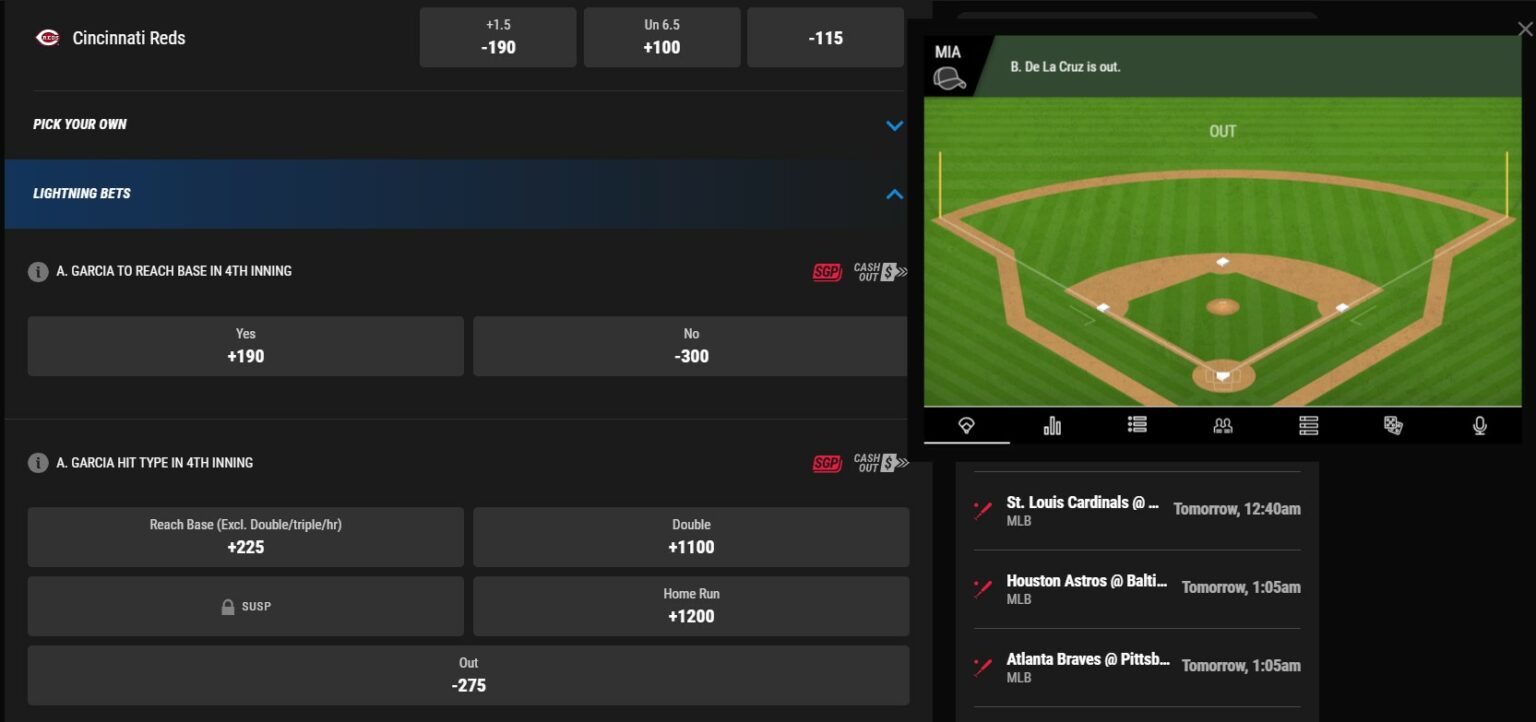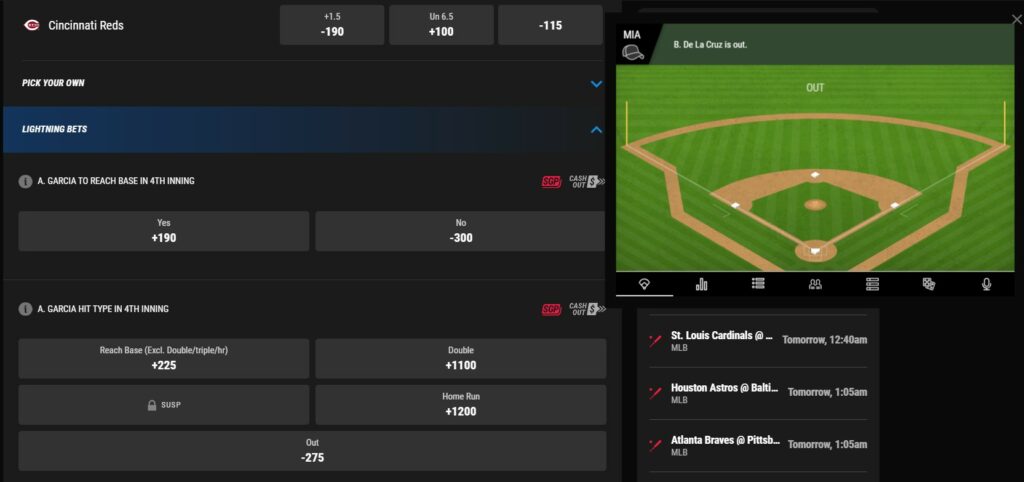 ---
Who Can Use Flash Bets on DraftKings
DrafKings' flash bets are available to all players where online gambling has already been regulated. Currently, there are about 17 US states where the DraftKings online sportsbook legally operates.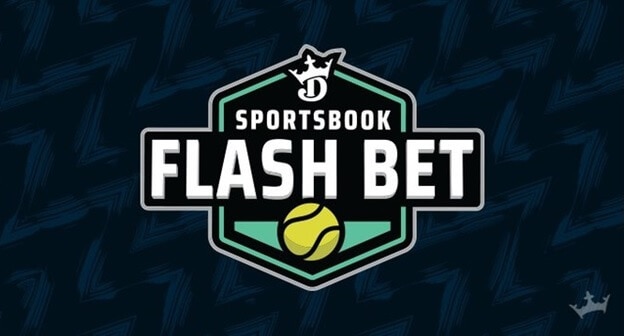 If you are on one of them, you can sign up to your new account on the sportsbook and start placing your bets as usual. To get to the flash bets, you will need to find matches that are in progress. There you will see the markets for the next actions or points of the game and you will be able to place flash bets without any problems.
DraftKings Sportsbook is the only operator with a dedicated flash bet tab, where you can find any available wagers. If you enter through our links, a $1,000 sportsbook bonus can help you enjoy these with an added peace of mind. The online DraftKings sportsbook was the earliest adopter of the flash bet.
---
On Which Sports Can I Flash Bet?
The best thing about flash bets is that they cater to all kinds of players. Whether you like the big orange ball, tennis, ice-hockey, baseball or soccer, there is always something interesting. With a flash bet, you become part of the action, as never before offered by live betting apps.
Want to see more about the markets for each sport? Check them out below:
Tennis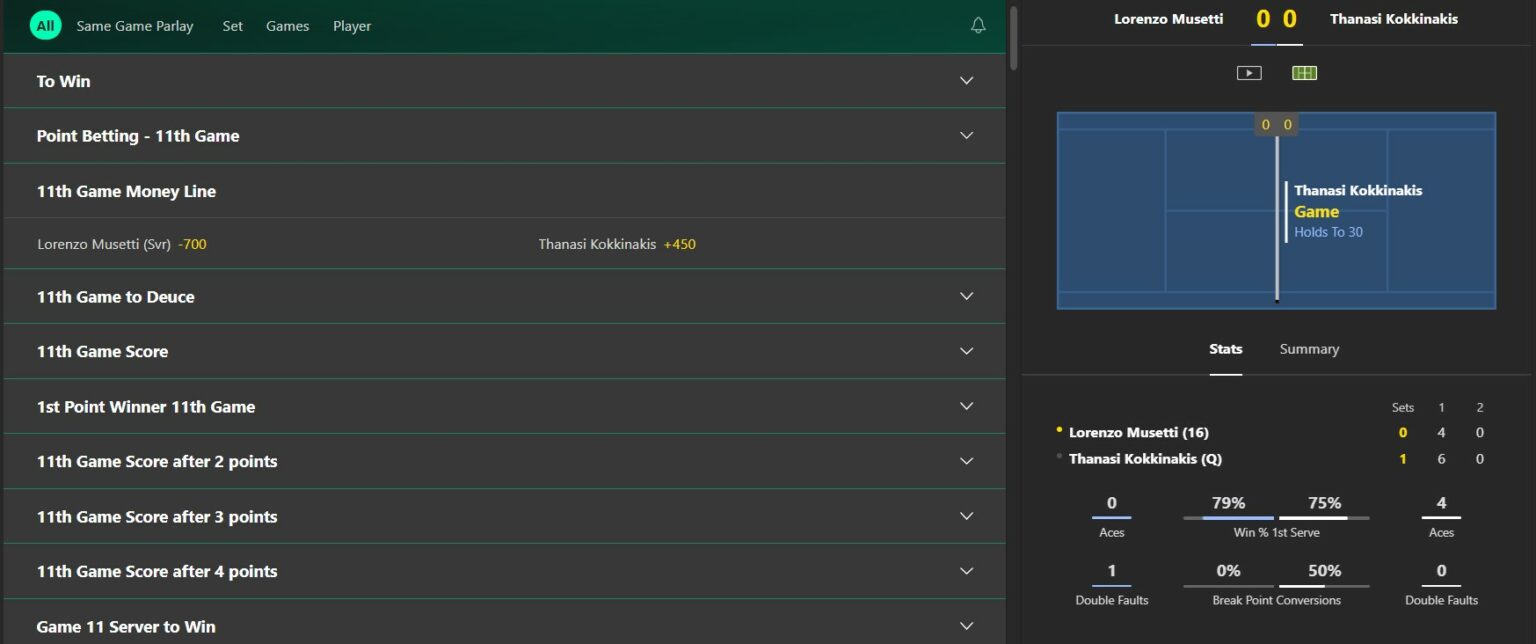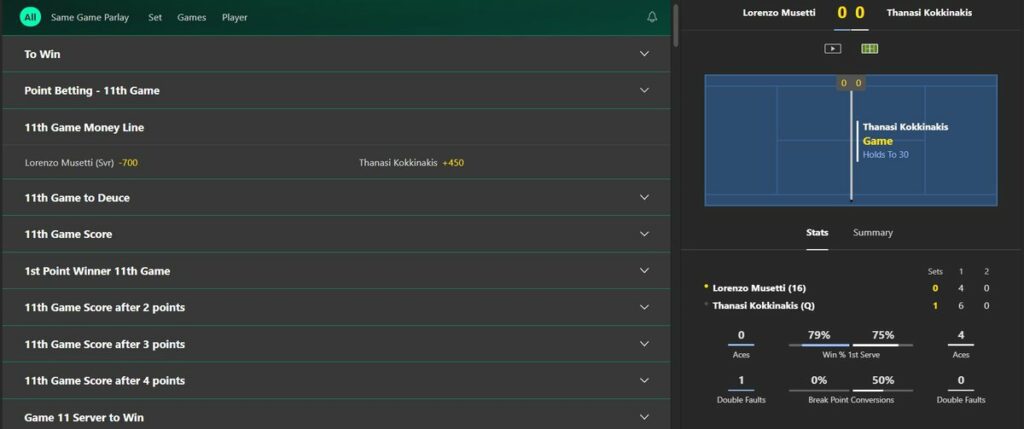 With the Big Three (Novak Djokovic, Rafael Nadal and Roger Federer) heading into the final years of their careers, the international tennis landscape is more unpredictable than ever. In 2022, Nadal rose from the ashes to win the first two Grand Slams of the year – Australian Open and Roland Garros.
Among other things this is why live tennis wagering is one of the best options for those who want to make their flash bets. Momentum can drastically influence the game and propel a certain player to break the opponent's serve and pick up a string of points in this popular sport.
Baseball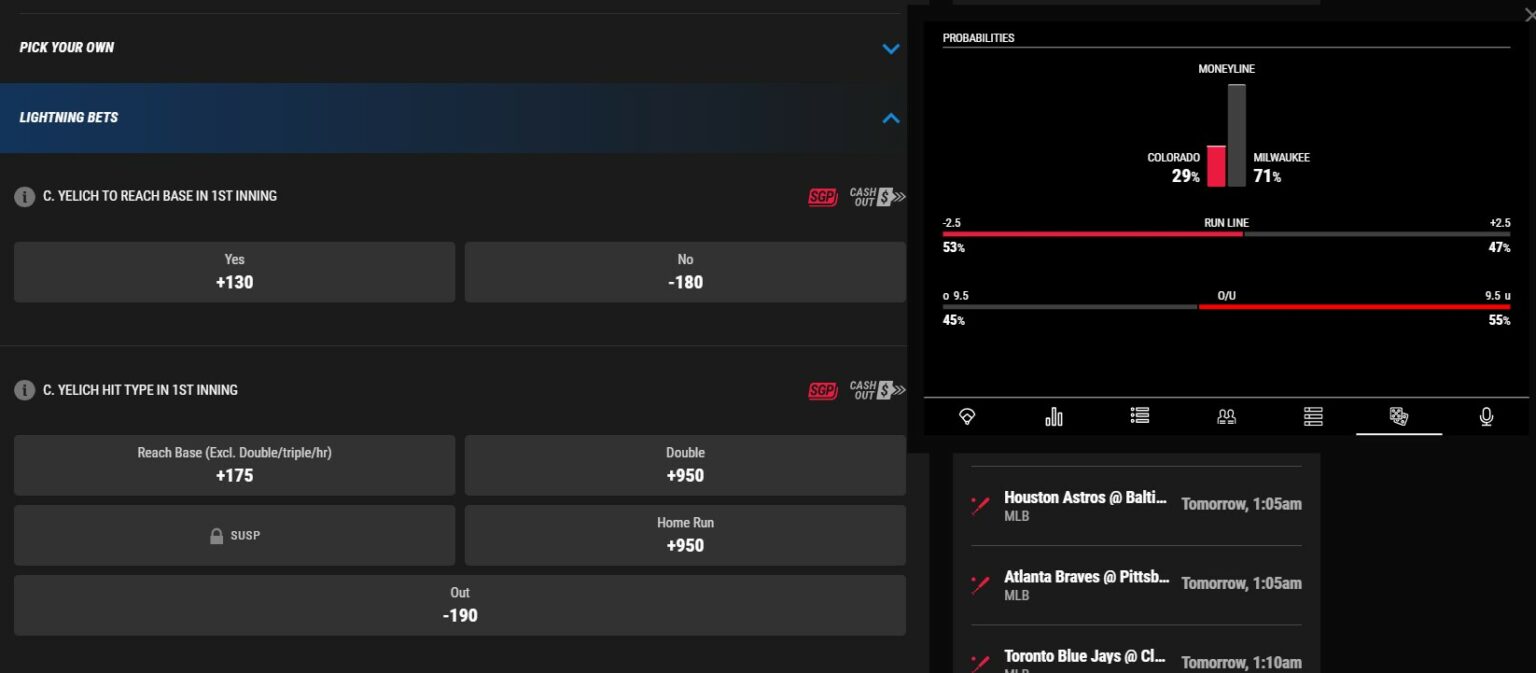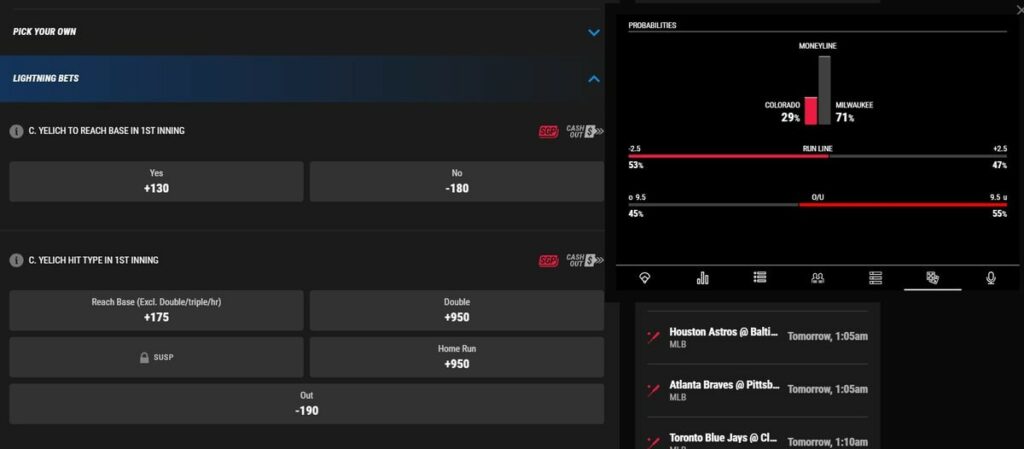 All the baseball action is even more fun with live flash bets. All of the league's games feature this in-play betting option. What's even better is that sports betting sites such as DraftKings have added embed match graphics to their pages. This means that you don't even need to watch the game live to make quality flash bets, as the screen shows the athletes and their positions on the field.
Flash bets markets for baseball include pitcher and hitter performance, as well as odds for a home run or hit on the next pitch. The odds are updated according to what happens at the ballpark and the chances of that happening.
Basketball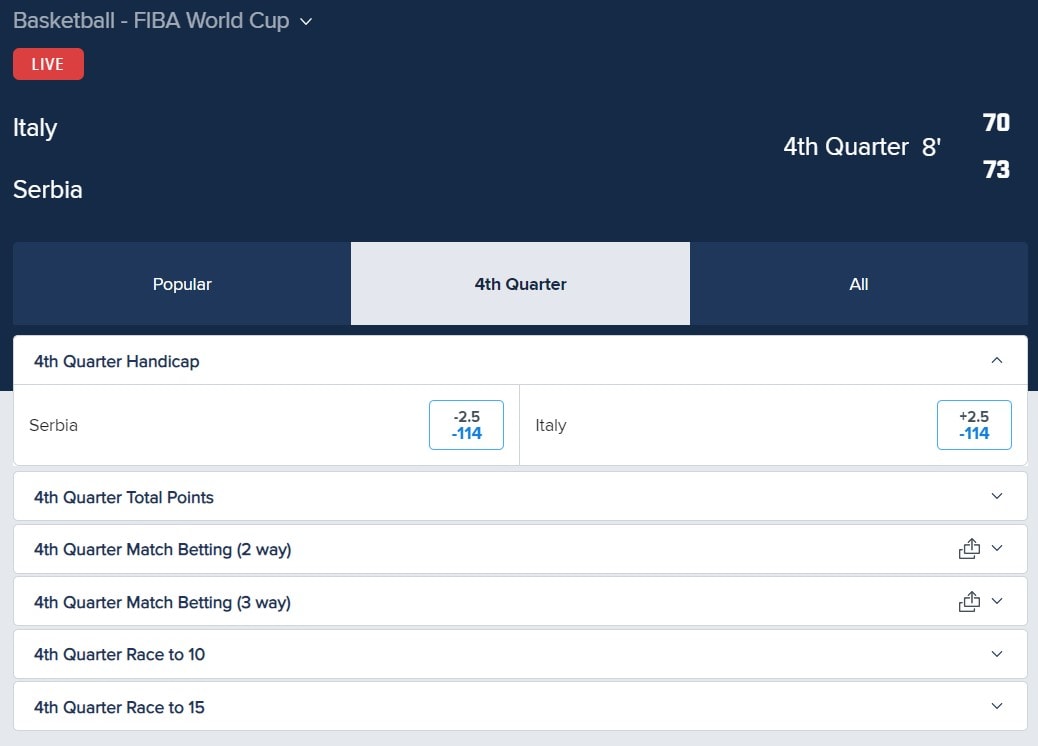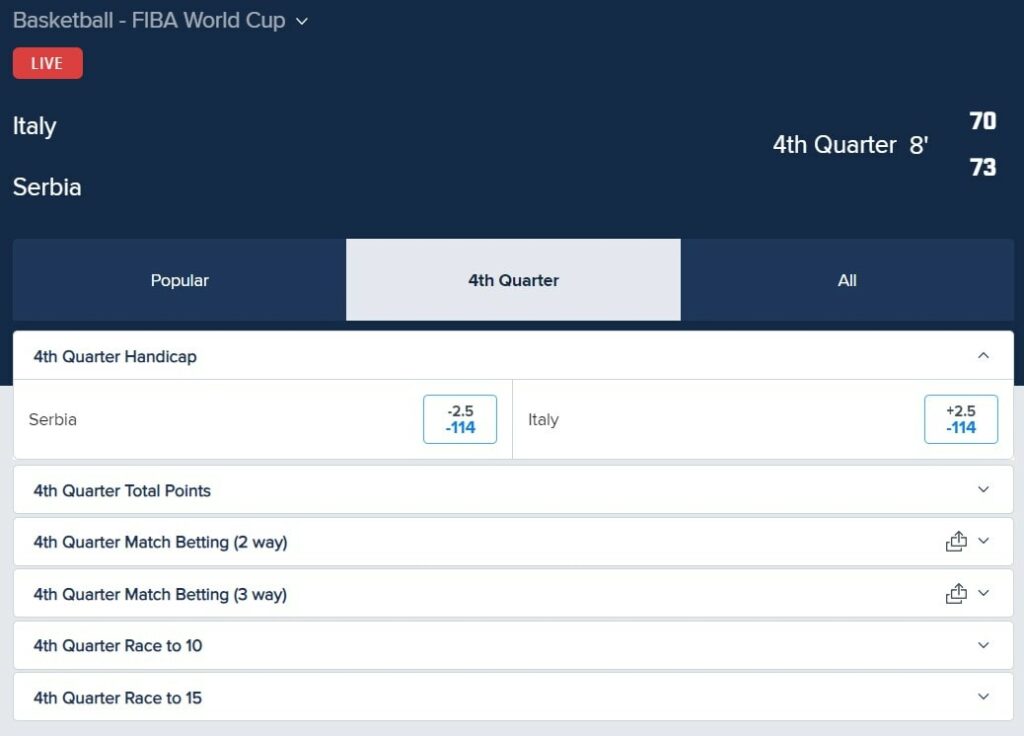 All 82 regular season games and all the action of the NBA playoffs are covered by flash bets. Of course, you can't use it if you're in the stands watching the game, as that would be an unfair advantage. But you can bet on what will happen on the next possession of every basketball game and make a profit on it.
Steph Curry and the Golden State Warriors just won another title, showing that they don't need Kevin Durant for that. During the grand-final against the Celtics, several moves changed the fate of the series and ensured that the trophy returned to San Francisco. With these NBA sports bets, every three-pointer, every dunk and every block took on another dimension for the bettors.
Soccer


Flash bets have also arrived in soccer, although not all matches have such live betting coverage. Generally, this means that the main MLS matches of the day and major European clashes (UEFA Champions League, Premier League, La Liga, Italian Serie A, etc.) have the tool at their disposal.
Because this is a lower scoring sport, flash bets on soccer include live wagering what will happen in the next 15 seconds, 30 seconds or 1 minute. For example, customers can bet that there will be a throw-in, corner kick, or goal.
It is also possible to predict the performance of a particular player and what he will do during a five-minute period. For example, Cristiano Ronaldo to get a shot on goal, Lionel Messi to dish out an assist or score a goal between the 20th and 25th minute of play.
---
Are Flash Bets Available on Sports Betting Apps?
The short answer is: yes, flash bets are available for live wagering mobile. For instance, the DraftKings sportsbook app offers native applications for Android and iOS. Customers have access to the same betting options they would find on the desktop through the betting apps or the smartphone-optimized website.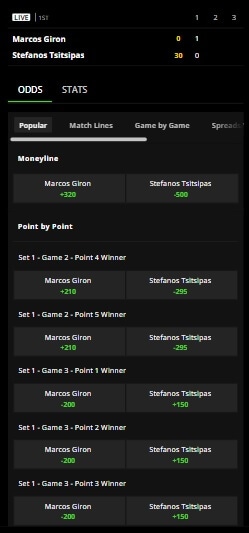 So whether you're watching your favorite athlete or team play in a restaurant, at a friend's house, or even in the car, you don't need to disconnect from your sportsbook account. Just log in with your mobile device and enjoy live wagering on the most varied sports. Who knows, maybe luck will smile on you and guarantee the next round?
---
Which Betting Options are Available in this Format?
Flash bets initially emerged strongly in tennis matches, which is a point-to-point sport. However, sportsbook systems have evolved very recently to allow flash bets to be placed on basketball, ice hockey, baseball, and soccer.
Naturally, the markets for this type of bet depend on the sport chosen.
For example, a flash bet on tennis would include the form (points won, ace, winner, double fault, unforced error, etc.) or the winner of the next point (Player A or Player B).
In the case of flash betting on a soccer, however, it could be even more complex. Since goals don't happen all the time, the markets cover actions in a certain period of time. For example, in the next 30 seconds (or 1 minute, or 5 minutes) for a certain move to happen (a goal, a corner kick, a free kick, a red card, etc.).
The same logic applies to football, baseball, basketball, and a wide variety of other sports. Flash bets are dynamic and have valuable odds for those who know how to exploit them and have enough luck on their side. Check our live betting strategy guide for tips and strategies to get the most of flash betting on DraftKings and other sportsbooks.
---
Strategy to win from Flash Bets
You may have developed numerous strategies for your sports betting experience. Whether that is making the most of a DraftKings promo code, using prop bets, playing daily fantasy contests or looking for Las Vegas style odds. You may also target a specific sporting event such as the Super Bowl, the World Cup or a regular season NFL game in prime time such as Thursday Night Football. Whatever your strategy is, it can be adopted to include flash bets.
There are numerous different ways to ensure you are on the right path with a flash bet. First, you must be tuned into the game. We constantly hear about players, whether they are new customers or seasoned bettors, who play the flash bet but don't watch the game. This is important because you must know things like:
Injuries – If a player is injured or has just come out of the game, you shouldn't pick that player in the draft.
Who has the ball? If a team will get the ball to start the second half, they will naturally have a higher chance of scoring points.
It is also vital to know where the ball is, it may be on the 1 yard line for example so a running back could punch it in and score points. When you have decided which players are the most likely to score points, keep your eye on them.
---
Key Takeaways
Flash bets are lightning quick innovations and came to stay! They have been around for a while now, but advances in payout speed have provided a very high-quality product for bettors. It is every customer's dream to be able to participate in all the action and receive their winnings almost instantly. So you can invest in your next guess and get a winning streak.
There is always a live game going on somewhere in the world. However, this constant availability of betting opportunities and the quick feedback in in-play betting on whether you have won or lost is risky. Therefore, we caution you to always bet responsibly in order to avoid any gambling problem.
Online flash bets are designed to be fun and exciting. Remember that everything happens randomly and no win is guaranteed. It's always worth setting deposit or time limits, so that all the excitement doesn't go to your head.
---
FAQs
What is a flash bet?
A flash bet is a live bet on something that will happen in the immediate future. These are live bets that you cannot find in the pregame betting markets, and will only be offered for short periods of time. Therefore, we recommend always keeping an eye on what your sportsbook offers during a game.
Where can I make flash bets?
You can make flash bets at any of the top sportsbooks, such as BetMGM, DraftKings, FanDuel, Caesars and Bet365. Just head over to the live events, and you should find some fantastic options.
What sports can I make flash bets on?
Soccer, tennis, basketball, baseball and football are all extremely popular sports for flash betting. You can find lots of great picks, and in the team sports there may even be flash player bets.
What is a soccer flash bet?
Most soccer flash bets relate to goals, such as which team will score the next goal, will there be another goal in the half, or will a certain player score the next goal. However, you may also find soccer flash bets relating to corners, bookings, and other game stats.
When do flash bets pay out?
As soon as your bet wins! Flash bets are offered sporadically throughout a game, and you will only have a small window of opportunity to make these wagers. They may disappear in a matter of seconds, but if you can pick out a bet and it wins, then you should receive your winnings immediately afterwards.