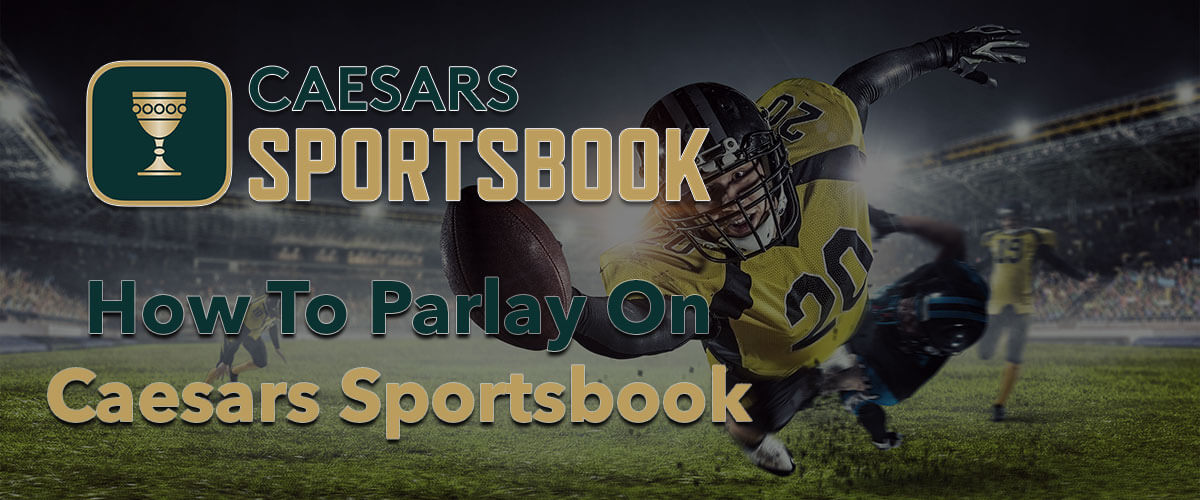 Caesars Sportsbook has quickly grown to be one of the most popular sports betting sites in the US. It's packed full of exciting betting features and a ton of betting options, including parlays. If you are new to Caesars, you may have heard about parlay betting but are not sure what one is, or how to bet parlay with the book. That is where we come in.
One of the most popular sports wagers among players is the parlay bet. The best apps to parlay bet will allow you to place parlay bets on the NFL, NBA, MLB, and other significant leagues. With there being so many sports wagering sites now available, it would be a shock to find an online sportsbook that won't let you bet parlay, as they have grown to be a favorite option among bettors.
Many betting sites offer you the chance to parlay bet on a sporting event, and the Caesars sportsbook sports betting app is one of the best in the country. The brand (Caesars Entertainment) is known for its online casino platform in addition to its excellent sports betting options. In 2021, Caesars acquired William Hill in a huge deal, further expanding its footprint in the United States. Since then, Caesars has re-branded all of the William Hill online sportsbooks and launched the Caesars Sportsbook New York after online sports betting launched in the Big Apple.
When you download the Caesars sportsbook app, you can take advantage of the generous welcome bonus, bonus bets, odds boost, and the legendary Caesars reward scheme. Caesars also offers different types of sports wagers such as a straight bet, futures bet, propositions, teaser, round-robin, points spread, and money line. Let's take a look at how to parlay on Caesars app.
Promo Code: GUSA1000
$1,000 First Bet on Caesars
21+. T&C Apply
21+. T&C Apply
Promo Code: GUSA1000
Massive welcome bet offer
Earn Caesars Rewards
---
How to Bet Parlay on Caesars Sportsbook – Easy Guide
This detailed step-by-step guide will provide you with all of the crucial information required if you are looking to parlay on Caesars sportsbook. We will cover how to bet parlay on Caesars sportsbook, how to do a 5 team parlay on Caesars sportsbook, how to cash out a parlay on Caesars sportsbook, and more.
Step 1: Create a Caesars Sportsbook Account or Sign-In
Before you can hopefully place some winning wagers, you must sign in or register a Caesars betting account. The Caesars online sportsbook is currently available in several states, including Indiana, Iowa, Colorado, New Jersey, New York, Maryland, Michigan, Tennessee, Virginia, and West Virginia, with more states on the horizon. You can see the full list of Caesars sportsbook legal states right here.
A Caesars sportsbook parlay is a real money bet, so you must be present within the state lines of the above states. Players who are at least 21 years old or more are eligible to create an account.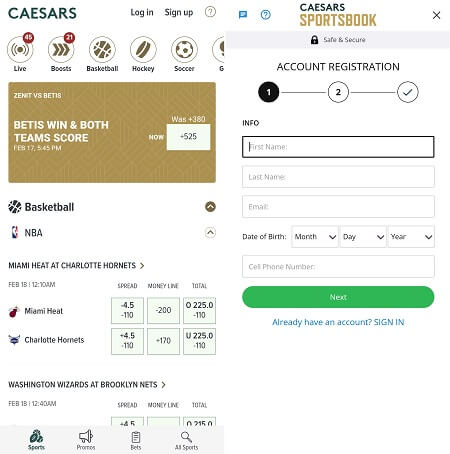 You can sign up today for your account at caesars.com/sportsbook-and-casino and use the Caesars sportsbook promo code GUSAFULL to get a first bet on Caesars up to $1,250. When you are taken to the Caesars homepage, click the 'Play Now' tab, then click 'Sign Up. To complete the registration process, you are required to provide some personal details such as name, address, email, and birth date.
Once your account has been set up, now you can take advantage of the welcome bonus. You must make the first qualifying deposit and place your bet. On your first wager, you will receive a $1,250 risk-free bet. Before checking out the money odds and submitting bets, you must add funds to your account. You can make a Caesars sportsbook deposit money using a credit/debit card (Visa and MasterCard), Caesars Play+ prepaid card, ACH (e-check), or cash at the Caesars' partner casinos cage.
Step 2: How to add Bets to your Bet Slip
Once your account has been verified, you can then look at the numerous betting options and look to place your wagers. If you are wondering how to do Parlay bets on Caesars sportsbook, the following information is how you get going. The first thing to do is find the sports market you are interested in. On the left-hand side of the page, you will find all sports markets available to bet on at Caesars.
There is plenty to choose from at Caesars, and it is entirely possible to add numerous sports into your overall parlay. These can include games from the NBA, NFL, MLB, or soccer matches. You need to Select the sports/games you want to bet on and click the odds you want to play. Just tap the box with the plus or minus in to add the selection to your Betslip.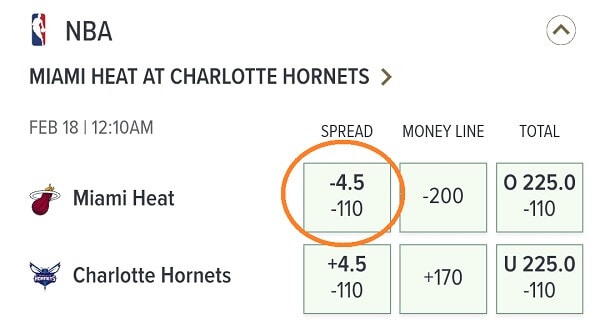 The selections will then be added to your bet slip automatically. You can add as many choices to your bet slip as you like.
Step 3: Create Your Bet
As you add your selections, you will be able to check the combined odds in the parlay section of the betslip. Additionally, you can include totals in the parlay bets. Next, enter the stake amount into the parlay wager box within your bet slip. This will then trigger the potential payout amount to appear with respect to your selections and stake.
It is worth checking the Caesars sportsbook parlay limit and whether the Caesars sportsbook cash-out options are available on your wager before you lock in your choices. Some markets could have restrictions in place for specific parlay bets, so always read the fine print before confirming your selections.
The parlay bet box is filled with key information. It contains a space for how much you want to wager, in addition to the odds next to the matches. There are also Caesars sportsbook parlay payouts you could potentially win that appear as you add selections to the entire bet. If you want to maximize your earnings further, you could utilize a parlay calculator to show you how valuable a straight bet is compared to a multi-game parlay on Caesars sportsbook.
For example, if there were basketball games taking place tonight, you could pick:
Miami Heat on Money Line at -200
Washington Wizzards money line at +160
New Orleans Pelicans at +120
Wager $100 and if your parlay comes in, you would get $858
Step 4: Place your Wagers
Once you are happy, the next step is submitting your wagers. First, recheck all the selections along with the potential payout, then hit the 'Place Bet' button. If you have claimed the opening risk-free bet offer, you can cash it in before submitting.
If you experience any issues with the Caesars sportsbook parlay not working, or you are wondering how does parlay insurance work on Caesars sportsbook, there is no need to worry. A comprehensive FAQ section on the Caesars sportsbook covers these topics if you require assistance.
Promo Code: GUSA1000
$1,000 First Bet on Caesars
21+. T&C Apply
21+. T&C Apply
Promo Code: GUSA1000
Massive welcome bet offer
Earn Caesars Rewards
---
What is a Parlay in Sports Betting?
Before getting clued up on how to place a parlay bet on Caesars sportsbook, it is worth knowing what this type of bet involves. Parlays are among the easiest types of bet to understand. A parlay bet is a single wager that links two or more wagers. However, the catch is that you must win all the wagers in the parlay to win the bet.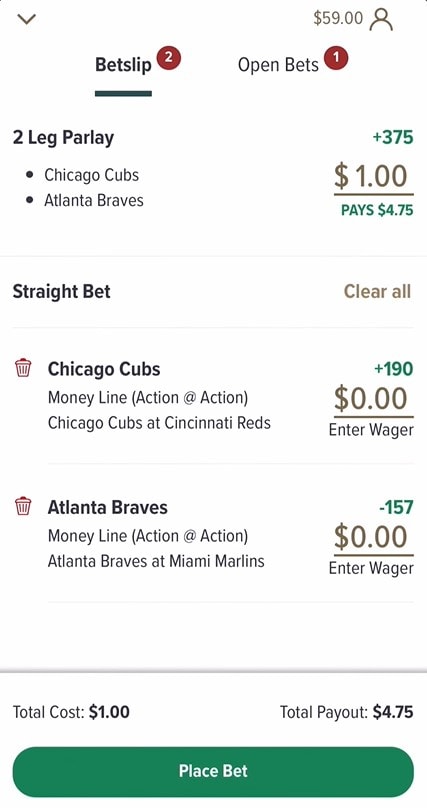 The benefit of this format is that your odds will be enhanced when you combine multiple bets. On the flip side, the downside is that it only takes one leg to fail for the whole to lose. It is a high-risk, high reward type of approach.
Parlays are difficult to win but may be more appealing to some bettors over a single prop bet or moneyline wager as the potential payouts are larger due to the enhanced odds.
---
What is a Same Game Parlay on Caesars?
If you want to know how to do a parlay on Caesars sportsbook, it is important to know all the variations of the wager available. A same-game parlay (sometimes called a SGP) does exactly what it says on the tin: a parlay featuring multiple bets from the same game.
Ahead of the 2021 NFL season, Caesars announced that bettors could place same-game parlays on sports such as basketball and football. It is expected that the operator will extend this option to other sports in the future.
When placing same game parlay bets, you can combine a lot of wagers, but you can't combine contrasting bets. For example, if the Dallas Cowboys are playing against the Green Bay Packers, you can't combine the Cowboys win, and a Packers win in one bet.
Here is an example of a same game parlay that you can place at Caesars sportsbook:
Dallas Cowboys @ Green Bay Packers
Betting Market
Wager
Odds
Total Return ($10 Stake)
Moneyline
Dallas Cowboys to Win
-105
$19.52
Total Points
Over 43.5 Points
-110
$19.09
2-Leg Parlay
Both Bets Above
+273
$37.30
If the Seahawks cover the spread and the game produces over 44 points, then a $100 wager will make $273.
Please bear in mind that if any leg of a same game parlay settles as a push, the whole bet would become void. A same game parlay can't be more than 10 legs and the bet must be placed on a single game.
Caesars Same Game Parlay Rules
With the Caesars SGP, there are some rules you should be aware of. These include the following:
If any selection of an SGP correlates to an existing market from the sportsbook, rules for that market will apply. For example, if an SGP wager includes an NFL player to score an anytime TD and that player scores a passing TD, this will fail because anytime TD rules state any touchdowns scored as a passer are not included.
An SGP wager can have up to ten legs and no more.
If any leg is made void or is settled as a push, then the overall wager would also result in a push or be voided.
All SGPs must be placed on a single game. You cannot place a single game parlay across multiple games.
If, for some reason, the SGP option on a sportsbook isn't working the best bet is to contact customer service via live chat.
---
How to Same Game Parlay with Caesars Sportsbook?
It is really simple to get started with placing an SGP on Caesars sportsbook. Once you are on the homepage, you have a few options. You can either take a shot on an NFL Same Game Parlay, or give an NBA Same Game Parlay a try. We will concentrate on the NFL Same Game Parlay process here.
Let's take a NFL game between the Kansas City Chiefs and the Las Vegas Raiders. Navigate to the 'Football' category on Caesars and click on the game. Then, choose the  'Same Game Parlay' tab from the menu of wagering markets.
From browsing the odds, you can start to put together your Caesars Same Game Parlay. It could look something like the below:
Las Vegas Raiders @ Kansas City Chiefs
Betting Market
Wager
Odds
Total Return ($10 Stake)
Moneyline
Las Vegas Raiders to Win
+110
$21
Total Points
Over 55 Points
-110
$19.09
Total Passing Touchdowns Prop
Derek Carr over 1.5 Passing Touchdowns
-170
$15.88
Total Receiving Yards
Josh Jacobs Over 20.5 Total Receiving Yards
-115
$18.69
4-Leg Parlay
All of Above
+1090
$119.04
When you combine the above scenarios, you build a Same Game Parlay at (+1090) odds. Consequently, if you wager $10 on this Caesars SGP your total returns would be $119.04.
---
How Does a Same Game Parlay work with Caesars?
A simple parlay wager combines two or more selections from different contests into one bet. The same game parlay performs the same function, but all of the choices must be from the same game. For instance, the same game parlay often links outcomes like over/under points, home team points, half-time result, QB passing yards, point spread, and individual player props from the one game.
As with any other parlay in sports wagering, the rules are straightforward. Once you place your first SGP, it will become easier, and you will soon be creating your own wagers very quickly. Although the betting options are more restricted than the general wagering markets, the Caesars Same Game Parlay option does permit you to use a slider to set your desired amount on totals, alternative spreads, and more.
Alternative lines are available for totals and spreads but not for player props. For NBA Same Game Parlays, you can add selections such as over/under for points, rebounds, and assists. You can also add legs such as player props on Double Double.
---
Can You Win Big with a Parlay Bet?
One of the biggest attractions with placing a parlay on Caesars Sports is the potential to win some big money. If you just place a moneyline wager on the Super Bowl or another sport contest, it is fun but unless you put down huge money the returns won't be significant. However, the returns on a parlay from a small stake can be massive. The potential winnings build  when using this betting option with the more legs you add to the overall wager.  So, you most certainly can win big with a parlay bet, however, they are harder to win as you are relying on more than one result going your way. Whether you are using the Caesars NY sportsbook or playing on Caesars Ohio, there are several sports available for a parlay.
The parlay is among the most popular sports bet, and like other bookmakers such as the DraftKings sportsbook and FanDuel sportsbook, Caesars takes this bet type seriously. You can even use your Caesars promo code to use some credits on a parlay bet.
---
Sports you can Parlay Bet with Caesars
Whether you are playing on Caesars New York or New Jersey, there are plenty of sports available to choose from. Football is the most popular sports in the US and with Caesars you can parlay on a typical NFL week. You could bet on all the games from Thursday Night Football through to Monday Night Football, adding some more excitement to the game week.
Also, if you are a bettor who likes to wager on one game at a time, you could place a single game parlay on an NBA game or an MLB match. Parlays work really well with all major domestic sports such as football, basketball, baseball and hockey as there are numerous matches on any given weekend. This means you can build up lots of legs to make up your parlay wager.
---
Caesars Sportsbook Parlay Rules
When you are looking for information on how to parlay on Caesars Sportsbook, it is important that you are familiar with the rules. Parlays are one of the most prominent types of bets, and once you have logged into your account and have claimed your 1000 reward credits you are ready to try and win big.
Like most other sports betting sites, when betting parlay on Caesars, ALL teams must win. In a typical parlay wager, a bettor may parlay from two to ten teams. If one of the games ends in a tie, with the total or point spread, the parlay gets reduced to the next lowest number of teams. For example, a six team parlay with a tie becomes a five team parlay.
All rules apply across every separate Caesars sportsbook, whether that is the New York sportsbook or Caesars IN.
Promo Code: GUSA1000
$1,000 First Bet on Caesars
21+. T&C Apply
21+. T&C Apply
Promo Code: GUSA1000
Massive welcome bet offer
Earn Caesars Rewards
---
Caesars Parlay FAQs
What is a round robin parlay?
Every team in a group play each other once. Round robin parlay wagers work in the same way with parlays. By playing the round-robin, you will have every combination of two-leg parlays from those four wagers. If you place a regular four-leg parlay, every selection has to win.
What does a $100 3 team parlay pay?
This depends upon the odds of the parlay. Use a parlay calculator if you want to see what your potential payout would be.
Does Caesars have same game parlays?
Yes, Caesars sportsbook legal offers Same Game Parlays on its sportsbook. This feature is easy to use, check out our section on SGPs at Caesars sportsbook above to find out more.
Are parlay bets worth it?
One of the benefits of parlay bets is that they give bettors a chance to win a ton of money. However, the drawback is they are so difficult to win. You could place a ten-leg parlay and if nine legs lose, the whole bet loses. They are a high-risk, high reward type of wager. It is down to you to determine if the potential payout is worth the risk. Read the above article on how to parlay on Caesars Sportsbook to find out how to submit this bet type.
Can I edit Parlays on Caesars?
You can make changes to a parlay on your betslip at any time, but this can only be done before you place the bet. You will notice an add/delete button on the betslip where you can add a leg or change the stake amount. Once you update the information, the potential payout automatically changes.