Gamble USA strives to improve your online gambling experience. We aim to help you play safely, make informed decisions when gambling, and increase your betting knowledge through our guides.
We adhere to strict editorial integrity; our content may contain links to products from our licensed & legal US partners.
Is Bovada Legal? It's one of the most frequent questions asked by enthusiastic sports bettors in the United States.
On the surface, this question seems straightforward enough, but the answer has many layers. That's the purpose of this guide – to tell you if Bovada online sports betting and casino is truly accessible to US customers and what the best alternatives are. To begin with, we will say we always believe you should play online casino games, whether that is online poker or online blackjack, at a licensed gaming site.
Sports betting in the US has well and truly exploded over the last few years, both retail and online sports betting. Popular names in the sports industry like DraftKings and FanDuel, already famed for their DFS platforms, are now thriving sports betting companies. Our favorite sports teams are signing agreements with operators like BetMGM, and adverts for sportsbooks are now appearing all over our TVs.
Keen sports bettors have been betting offshore at casinos like Stake for years, but now that sports betting is being rolled out across the states, what are the safer, better, legal alternatives to Bovada, where you can park your cash in confidence? Continue below for answers, and you can also read our Bovada vs. FanDuel review for specific areas where legal and offshore operators differ.

Is Bovada Legal in the US?
To cut corners and go straight to the point…….no, they are not legal in the US. Looking online to find out where Bovada is licensed brings back mixed results, which is a worrying start. Some claim that Bovada is licensed by the Kahnawake Gaming Commission in Canada's Mohawk Territory, whereas others state it's licensed in Costa Rica. Sounds legit right??
After digging deeper, it appears, that still in 2022, Bovada does not currently hold a valid gambling operator's license. There is no mention of a license on the website (that we could find), and we've read reports from people who have expressed concerns on Reddit that the company's existing licenses had expired and they weren't consequently renewed. Of course, things can change extremely fast in this industry, and we'll strive to update this article when new information surfaces, but for now, the legality of Bovada is very much under the microscope as people wonder, 'is Bovada illegal?
Aug 2022 Update – Some articles and reviews show a valid license in Curacao, and on checking the Curacao public register, we can see that, yes, they do hold a license in this jurisdiction.

The big issue here is that in terms of worldwide reputation, this is the least well-regarded type of license by players and the easiest license for any online casino to obtain, often bundled together with a whole range of other white-label casinos on the same license. If you are looking for help and assistance as a player, then prepare for disappointment. US licenses, UKGC licenses, and MGA licenses are far more reputable and will give you much better options in resolving issues should they ever arise.
The phrase "it's not worth the paper it's written on" rings true for many players trying to resolve valid issues with casinos that only hold a Curacao license, save yourself the potential headaches and avoid casinos that only have this license.
The company has already pulled out of several key US states including very recently, New York, as well as being unavailable in Nevada, Delaware, Maryland, and New Jersey. It's estimated that Bovada has over 10 million customers from around the globe, but that's only an estimate. Unlike licensed US operators, they don't need to reveal this kind of information.
There are no US states that regulate, or license Bovada, and there never will be. To be fully licensed in a state, you need to be based in that US, which Bovada is not.
Bovada and US bettors
The Professional and Amateur Sports Protection Act (PASPA) in 1992 essentially put a ban on sports wagering across the whole of the United States, with only a few states being exempt. At the time, online wagering wasn't a thing, but the rapid growth of the internet changed that.
This opened the door for offshore gambling companies to exploit the situation. As Bovada casino is located outside of the US, it didn't adhere to the same rules. This contributes to the confusion of is Bovada legal in the US because the government at both national and state-level say no, but the company says yes as it's offshore and out of reach from US law enforcement.
Legal Bovada US alternative sportsbooks
Now that sports betting is growing and becoming more widely available in the US, there are plenty of legal, regulated sportsbooks where US bettors can wager with instead of using Bovada. These are the best sites like Bovada, but licensed and legal here in the US. Legality gives sportsbooks like DraftKings a clear advantage over Bovada.
The top 3 licensed US alternatives to Bovada are:
The operators listed above are licensed in most of the US states where online sports betting is allowed.
PASPA Overturned
In May 2018, PASPA was overturned by the US Supreme Court. Since this decision, several states have made moves to legalize land-based and online sports wagering. However, certain states have also made it illegal to bet on Bovada.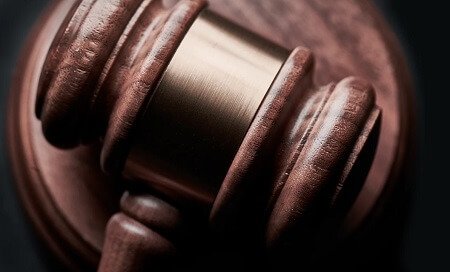 If you check the operator's terms of service, it says that persons located in NJ, NV, MD, and DE cannot create an account. Therefore Bovada New Jersey is no longer, and we assume many other locations will crackdown in the months and years ahead. After all, the state Governors want the tax dollars from the licensed and regulated sportsbooks and casinos.
US States that have Legalized Sports Betting
Gamblers in the US who are looking for alternatives to offshore betting sites have many options nowadays. These are the current states where sports betting is safe and legal:
Mobile/Online and in-person: Nevada, New Jersey, New York, West Virginia, Pennsylvania, Rhode Island, Iowa, Oregon, Indiana, Illinois, Michigan, Colorado, Washington D.C., Virginia, Kansas, Connecticut, Maryland, Massachusetts, Ohio, Wyoming
Mobile/Online only: New Hampshire, Tennessee
In-person only: Delaware,

Mississippi

, New Mexico, Arkansas, Montana, North Carolina
An impressive list thus far, yet it doesn't stop there; Marland, South Dakota, Wyoming, Nebraska, Arizona, Florida, and Connecticut, are among other states that are moving forward with legislation to allow sports wagering in their backyard. Many wonder, is Bovada legal in California? The Golden State is yet to outline any plans for betting, so we'd have to say it's risky and probably best avoided.
Why using Legal Sportsbooks is your Best Bet
Offshore betting operators are still actively trying to poach American customers, but in the wake of the PASPA decision, it's not so easy as bettors now have other options, which didn't exist before.
Below we want to run through the reasons why we believe bettors should stay away from offshore sites and stick to regulated and licensed operators that are based on home soil. As a note, there are many glowing Bovada sportsbook reviews online, but these tend to avoid telling people about the negatives, so let's set the record straight.
Customer Protection
If you have a complaint, for example, a bet was canceled, cash out wasn't working or a withdrawal hasn't arrived in your bank account; there isn't much you can do if the betting site is based offshore. Let's be straight, if these companies are out of reach for US regulators, they are further out of reach for everyday bettors like us.
Legal sportsbooks, however, are regulated on a state-by-state basis. Therefore, any New Jersey sports betting and NJ casino sites need to be licensed by the New Jersey Division of Gaming Enforcement (NJDGE), and it must adhere to the Casino Control Act N.J.S.A. 5:12-1. The NJDGE is there to protect customers by making sure the operator is playing by the rules. It also gives bettors a point of contact if they have a complaint to lodge.
Fair Bonuses and Promotions
You'll find a variety of sportsbook promo codes offering different welcome bonuses at both offshore and legal US betting sites. We won't deny that the offshore sites' bonuses look attractive, but it's the terms and conditions that reveal the true value. Here is a real example:
Bovada: 50% match bonus up to $250. Wagering x5 (deposit and bonus amount) on sports
Borgata Sports: Bet $20 and Get $100 in Free Bets. No wagering.
Although these bonuses are different, it's easy to spot which one gives customers more value. At Bovada, if you deposit $200, the bonus awarded is $100. The wagering is x5 the deposit and bonus, so that's $1,500 you must bet. However, the Borgata simply asks you to place a $20 qualifying wagering, with a few terms attached, to get $100 in risk-free bets.

More Payment Options
Cryptocurrencies and credit cards are about the only payment methods you can use at offshore sportsbooks for deposits and withdrawals. By contrast, licensed and regulated US gambling apps accept VISA, Mastercard, PayPal, American Express, Play+, VIP Preferred, PayNearMe, and cash deposits, among others.
Furthermore, when withdrawing from Bovada, customers are allowed one free non-Bitcoin withdrawal every 90 days. Each subsequent withdrawal within this period has a $100 processing fee. There are no fees for most withdrawal options at legal sites, in case you were wondering.
Questions like is Las Atlantis Casino legit, and similar queries linked to Bovada are usually cleared when exploring the payout patterns of these operators.
More Markets – More Choice
The legal sportsbooks operating in the US are massive corporations with all the resources they need. This allows them to employ more traders so that they can deliver a wide range of sports with more markets. Additionally, with competition from other legal operators, the sportsbooks are continually cutting their margins to give bettors better prices, which typically outdo Bovada odds. Even if you aren't in a state that offers real money legal gambling, there are much better options available, including some awesome sweepstake casinos.
Giving back to the State
Legal gambling sites pay huge amounts in tax. The cost of obtaining an online operating license can cost several million alone. This tax revenue is put in the state coffers to increase their annual budget. For example, in New Jersey, $302 million was collected in tax from gambling companies. Just think of all the good this money can do for schools, the underprivileged, infrastructure, and many other things. Knowing that a small part of the money you commit to sports wagering is helping to improve the area is as good a reason as any to always play at legal betting sites.
Why you shouldn't bet with Bovada
Well, apart from the obvious that it's not legal to bet with them, there are other reasons why you should play it safe and bet with a licensed sports betting operator, or online casino.
Struggles with depositing funds
With the introduction of the Internet Gambling Enforcement Act of 2006 (ULGEA), banks and financial institutions are now prohibited from accepting payments in connection with unlawful online gambling. This new regulation, coupled with the wire act (which makes it illegal to transmit interstate sports wagering information) it can be difficult for your bank or credit card provider to approve these transactions to Bovada because allowing so would be in direct violation of both acts.
As a result, punters will often have to find and use less conventional methods to send money online, such as sending a MoneyGram or using Western Union transfers. These can of course come with their own problems, as well as additional fees.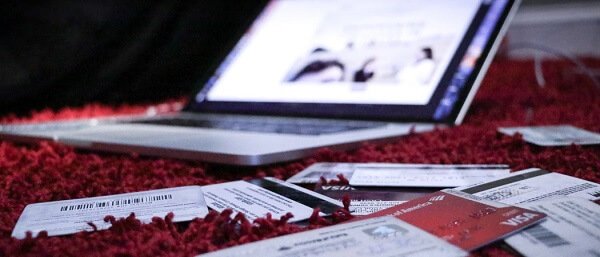 With these two acts in place, it can be difficult to have your bank or credit card approve transactions to Bovada because allowing so would directly violate both acts. Players will often find themselves having to use Western Union transfers, sending a MoneyGram, or using a cryptocurrency like Bitcoin. These extra steps are often required due to Bovada not being a US or State Regulated Gambling Institution.
You can also run into issues getting your winnings back. Getting money back into the US is harder than playing at a licensed operator that can deposit straight to your checking account or even send you a check in the post.
Is bovada regulated?
No, bovada is not regulated in any US state. The operator is licensed in Curacao but does not hold any licenses to legally operate in the United States. They are classed as an offshore bookmaker as they do not hold any offices or licenses in the US.
The risks associated with using offshore sites like Bovada
With the ever-growing popularity of sports betting worldwide, it's understandable bettors outside of the states of  New Jersey, West Virginia, Colorado, and Nevada want to be able to back their favorite sports teams.
We would certainly never condone players seeking out unlicensed casinos like Bovada or sportsbooks to circumvent their state laws, but we understand that with such a rapidly expanding market, individuals are keen to get in on the action and some states are taking longer than others to legalize wagering.
It may be tempting to try to find alternative methods of having a bet online, but without being able to validate the legitimacy of the operator in question, there is governing body or organization to raise issues with as backup should any problems arise.
In the event that your credit card provider or bank denies your deposit, you're incredibly limited as you're operating outside of the laws in which they must conduct business.
Now, if Bovada does not pay out your winnings in a timely manner, you're entirely at their mercy as this is a common complaint of users on their platform having to wait months for funds to be released. There are horror stories all over Reddit and other forums of customers losing thousands and customers not being able to get their winnings back, and unfortunately, having nowhere to turn.
State Enforcement of Gambling Laws
As well as the federal laws that govern illegal gambling, each state that has introduced a legal online gambling industry also have their own regulatory bodies that oversee all gambling activity within their borders. It has been common in the past for states to try and take legal action when it comes to online gambling and all of the legislation that surrounds it. For example, the state of Minnesota has tried to block internet service providers to stop any access to offshore gambling sites for state residents. However, this attempt was stopped following the launch of a lawsuit. Other states have moved against daily fantasy sports operators, in some cases forcing the operators to leave the state unless full legalization occurred.
With the expansion of online gambling in several states, those states with a booming industry now have a motive to ban offshore wagering that is happening. As states receive a portion of online gambling revenue through licensing fees and taxes, any offshore gambling means the state will be missing out on cash.
For this reason, some states have taken direct action against offshore gambling. For example, in Nevada, there is a law that contains a "bad actor" clause that stops anybody that has been found guilty of bad conduct in the past from obtaining a license in the state. New Jersey is another state that is putting measures in place to crack down on sites such as Bovada. The Garden State will deny licenses with any operators who have connections with offshore gaming.
States have recently taken different measures to make sure that those playing games are located within its borders. All states that have legalized online betting have done so on the basis that players must be physically located within state lines whenever they place a wager.