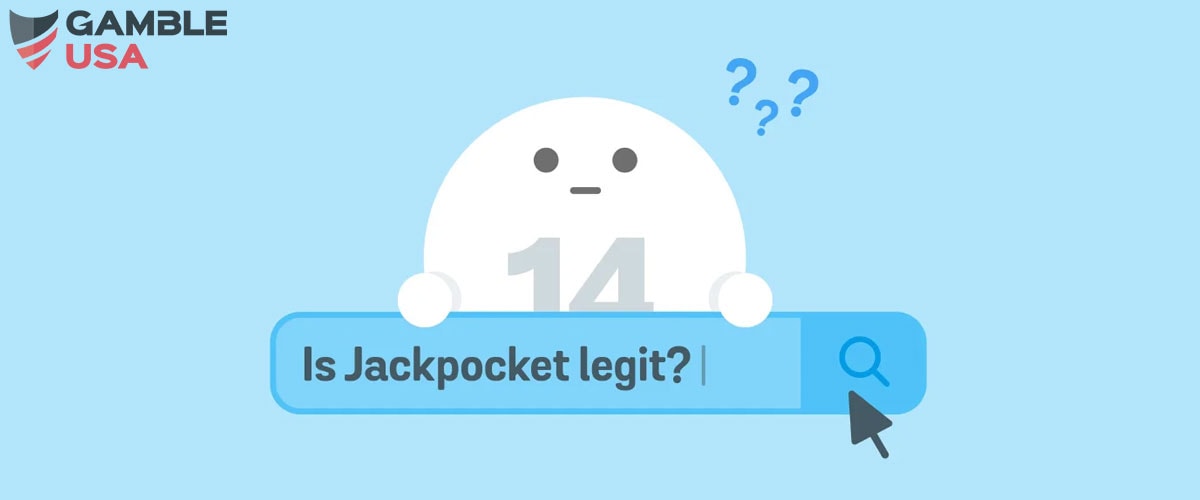 Do you wonder how you can participate in your state's lottery without driving to the local convenience store to buy a ticket? Now there is a mobile app that lets you purchase Mega Million, Powerball, Pick 6 and other lottery tickets securely and conveniently.
Jackpocket is a legal business registered in the state of New York, with a presence on the market for more than 10 years. With 17 US state lotteries available, and counting, the app's users can buy and verify tickets for different lotto games, improve the odds by participating in pools, use different payment methods and other unique features.
New subscribers can claim a $3 bonus towards ticket purchases for starting their Jackpocket account from our website. Find out more from our review of the Jackpocket service and app or register on these sweepstakes alternatives for more casual gaming:
What is the Jackpocket Lottery App?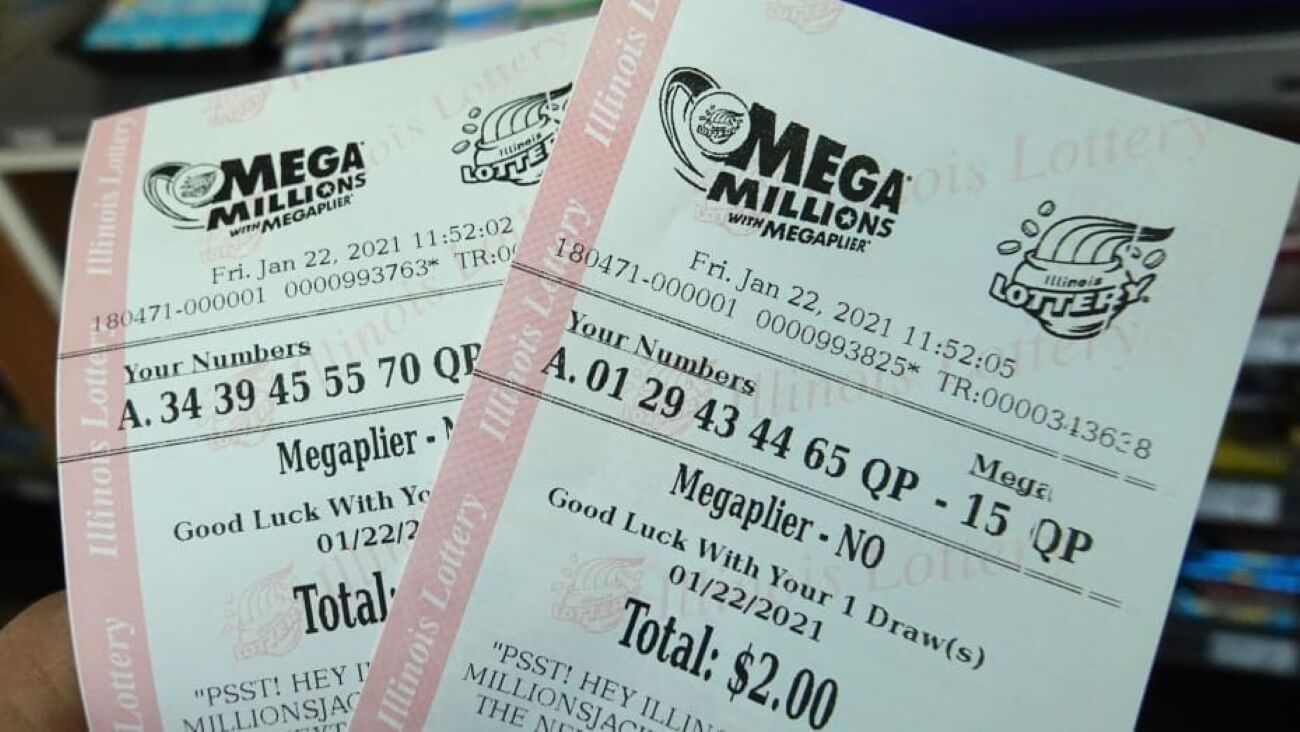 Jackpocket is the first legit lottery app in the US that works as an online lottery courier. You can download the app on your mobile or tablet for free off the App Store or Google Play. More than 145,000 user reviews give it a 4.8 out of 5 stars rating and overall praise for its seamless application.
Jackpocket enables you to purchase lottery tickets or pick your own lucky numbers for your resident US state lottery drawing. Those who've purchased their winning ticket through the app get to keep all of their winnings. In other words, Jackpocket does not retain a dime from your prize, but charges a small fee for each purchased ticket.
Presently, residents from 17 states and Washington D.C. can buy tickets for different lottery games and scratch cards. Multiple purchasing methods can be used, like PayPal, debit, credit, Apple Pay and others. Each transaction gets registered on the app and there are notable security mechanisms that vouch for your ticket's ownership.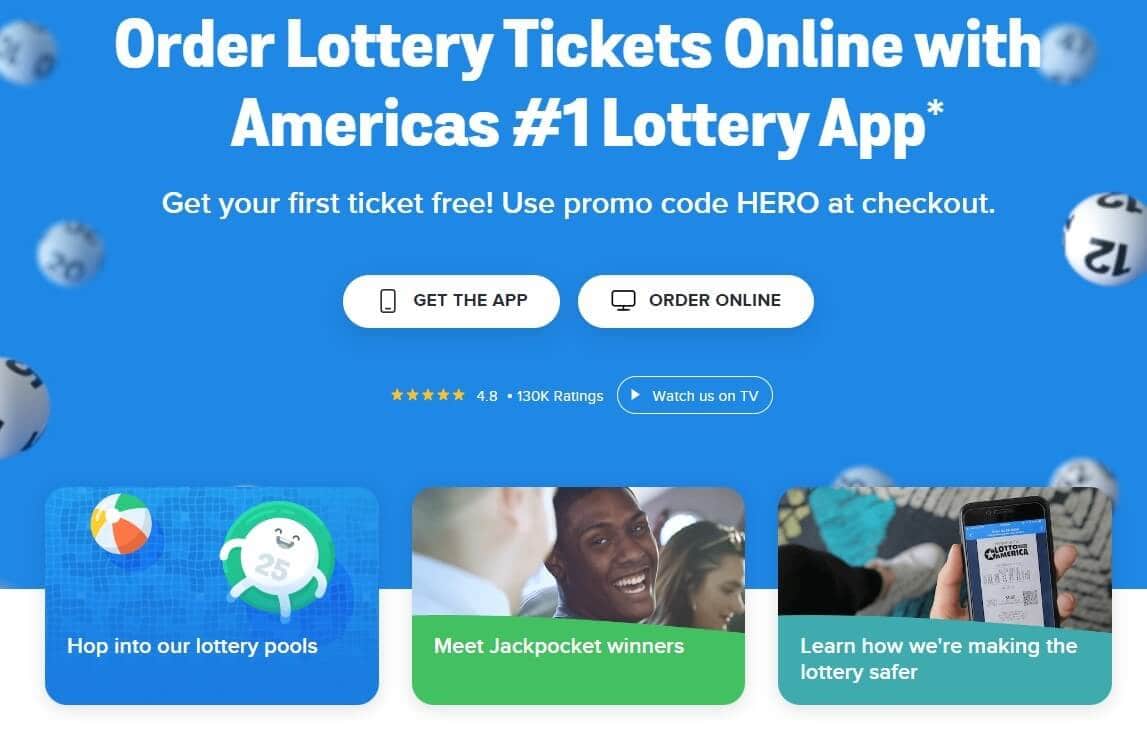 Better Gaming Apps
State lotteries attract tens of thousands of players each day, which inevitably raises the winning odds. For example, the official odds for the New York Powerball drawing are 1 in 11,688,053 for the $1 million prize.
People who enjoy playing games of chance will find an excellent alternative in sweepstakes casinos and their respective mobile apps. These companies are legal providers of casino games like slots, keno, bingo, scratch cards and other games of chance.
Some of the sweepstakes casinos we've tested and reviewed offer fixed and rolling jackpots, which is another reason for the unprecedented rise in interest from the general public. Here are few facts related to sweeps casinos that you might not have known:
Sweepstakes casinos are legal in most US states (roughly 48 states out of 50);
The legal age requirement is 18 or over, unlike land and online casinos;
The sweeps coin casino currency is redeemable 1:1 with the US dollar;
Most casinos offer upwards of 100 different games;
Most casinos accept card and e-wallet transactions;
Nevertheless, if your desire is to discover more about whether the Jackpocket app is legit and to claim the $3 sign up bonus, keep reading our complete review.
Is Jackpocket Illegal?
Jackpocket was incorporated in New York City in 2013. The company became the first licensed online lottery courier in the states of New York and New Jersey. Its early entry on the market made Jackpocket the best and most-downloaded mobile app in the online lotto ticket purchasing segment.
Merited on the acquisition of state licenses, Jackpocket is allowed to legally purchase, store and process lotto tickets on behalf of its customers. Presently, ten US states allow lotto ticket purchases via courier and additional eight states allow purchases via their official state lotto website or mobile app. The age requirement in most states is 18+, except Nebraska (19+) and Arizona (21+).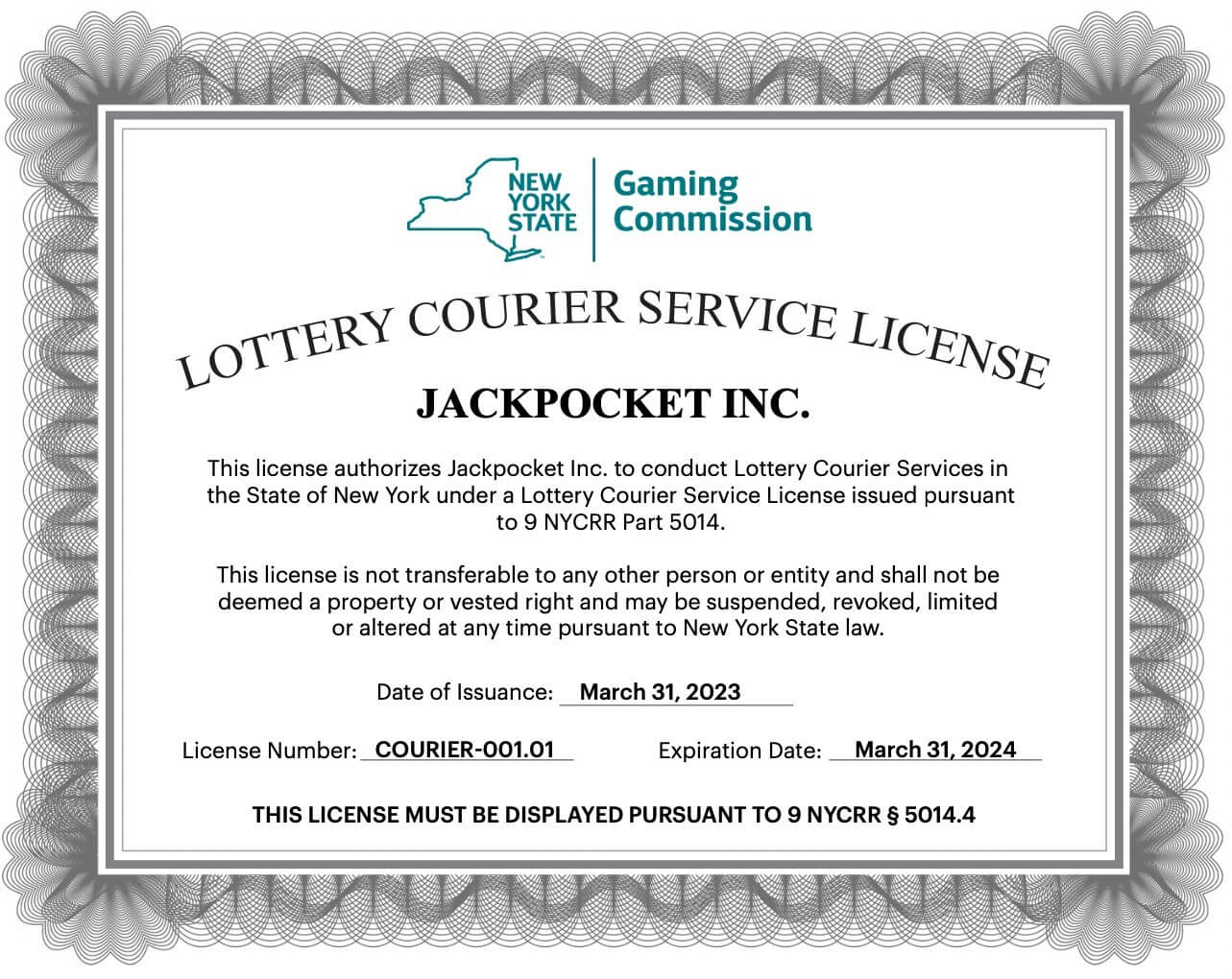 One of the conditions to operate legally as a lottery courier is to obtain iCAP accreditation. This makes Jackpocket compliant with the National Council on Problem Gaming and provides lotto participants the option to set spending limits or self-exclude for a period of time.
Jackpocket app's users are automatically geo-referenced according to their address and state of residence to ensure that the tickets are relevant to that US state. If you travel to another state that's supported by the app, you can buy a ticket within that state's borders. Jackpocket's customers are granted digital access to their tickets and physical access for winning tickets.
Jackpocket Legal States
The following is a list of states where you can buy lottery tickets online via the app.
| 🇺🇸 US State | Is Jackpocket Available❓ |
| --- | --- |
| Alabama | ❌ |
| Alaska | ❌ |
| Arizona | ✅ |
| Arkansas | ✅ |
| California | ❌ |
| Colorado | ✅ |
| Connecticut | ❌ |
| Delaware | ❌ |
| Florida | ❌ |
| Georgia | ❌ |
| Hawaii | ❌ |
| Idaho | ✅ |
| Illinois | ❌ |
| Indiana | ❌ |
| Iowa | ❌ |
| Kansas | ❌ |
| Kentucky | ❌ |
| Louisiana | ❌ |
| Maine | ❌ |
| Maryland | ❌ |
| Massachusetts | ✅ |
| Michigan | ❌ |
| Minnesota | ✅ |
| Mississippi | ❌ |
| Missouri | ❌ |
| Montana | ✅ |
| Nebraska | ✅ |
| Nevada | ❌ |
| New Hampshire | ✅ |
| New Jersey | ✅ |
| New Mexico | ✅ |
| New York | ✅ |
| North Carolina | ❌ |
| North Dakota | ❌ |
| Ohio | ✅ |
| Oklahoma | ❌ |
| Oregon | ✅ |
| Pennsylvania | ❌ |
| Rhode Island | ❌ |
| South Carolina | ❌ |
| South Dakota | ❌ |
| Tennessee | ❌ |
| Texas | ✅ |
| Utah | ❌ |
| Vermont | ❌ |
| Virginia | ❌ |
| Washington | ❌ |
| West Virginia | ✅ |
| Wisconsin | ❌ |
| Wyoming | ❌ |
| District of Columbia (Washington D.C.) | ✅ |
How Jackpocket Works?
If you want to start participating in your state's lottery drawings via the app, check if Jackpocket is available in your state. If this requirement checks, you can proceed to download the app on your phone and complete the registration/KYC process.
When you buy a ticket, Jackpocket purchases a real ticket from a licensed vendor. The ticket or tickets are scanned and stored on your app along with the ticket's serial number. Regardless of whether you choose to generate random numbers or you make the selection yourself – Jackpocket will have that ticket ready for you to check and redeem if good.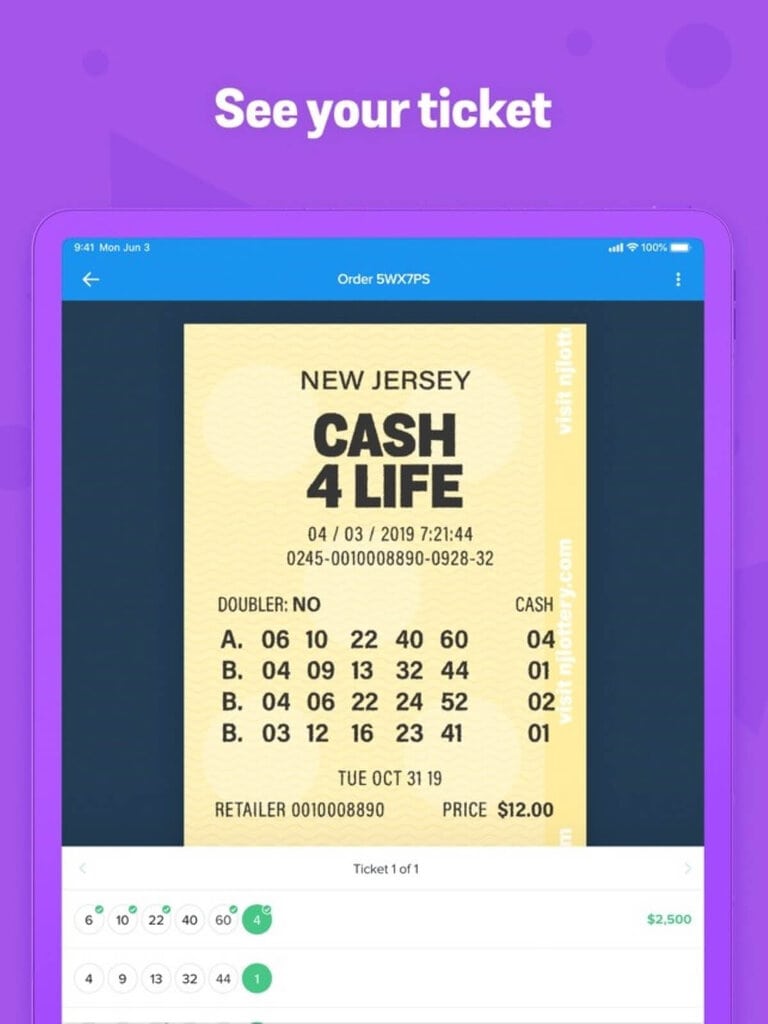 Remember that you can even play lottery games like Mega Millions to Powerball with a group of friends or join a public pool.
If your winning ticket is $600 or below, you can withdraw the funds directly to your bank account or other payment method of your choice; the other option is keep the money on the app to fund your subsequent lottery ticket purchases. For winnings above this threshold, Jackpocket provides the user with options for how to receive their paper ticket and later redeem it with the state lottery.
Public and Private Pools
To improve their chances of winning one of the major jackpots, friends, family and coworkers pool their funds together and have it distributed across multiple tickets. The app makes it extremely easy for a user to create a private pool: simply navigate to that option in the app and invite participants by sharing the group code.
Amazingly, Jackpocket calculates the ideal number of entries and the potential amount each participant can get from winning. Private pools are available in all states supported by the app, bar NJ and NY due to regulation. The same concept applies to public pools, except, these are open to the public of the respective state and anyone can participate.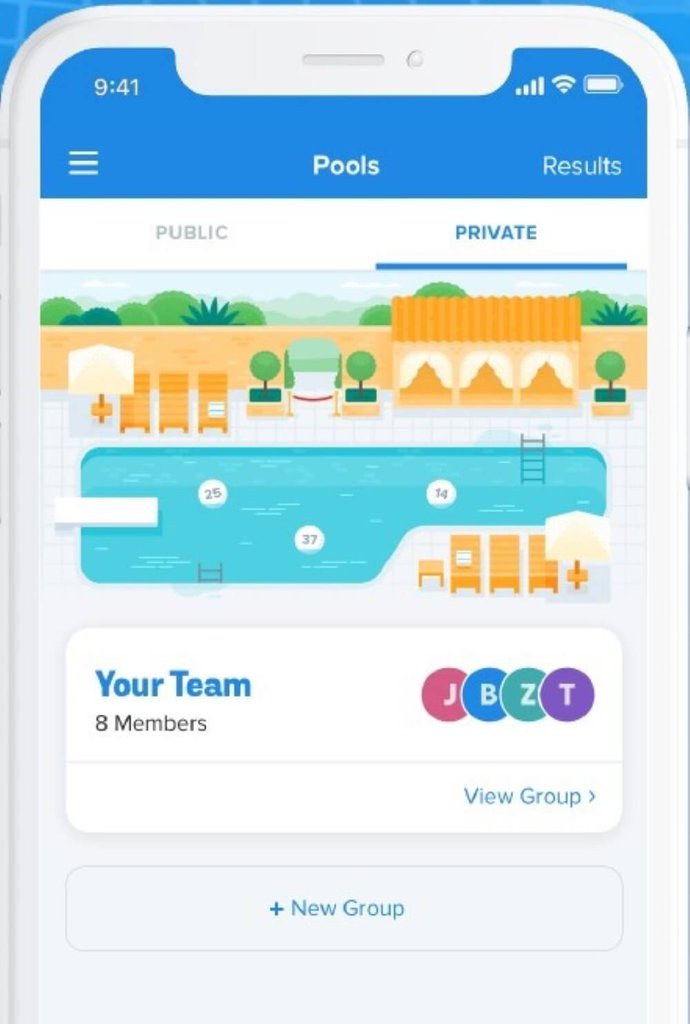 Types of Featured Lottery Games
Each state offers more than one lotto game with varying odds and ticket prices. Some of the games can be found across most US states, like Mega Millions and Powerball, while others are exclusive to one state. The following list points to some of the lotto games for which you can purchase lottery tickets via Jackpocket.
Mega Millions
One of the two most popular games with multi-state availability. Jackpots regularly reach in the hundreds of millions, but residents of bigger states like New York and California have seen them grow to more than a billion dollars, on numerous occasions. Mega Millions is played by selecting five numbers out of 70 plus one golden Mega Ball out of 25.
Powerball
Like Mega Millions, this is the other mega-popular lottery drawing, available in 45 states and D.C. Powerball holds the record for the highest jackpot in US lottery, awarded at $2.1 billion in Altadena, CA. Powerball gets its name from the 26 powerballs from which you pick one to complete your selection of six numbers.
Pick 3
This is the perfect lotto game for participants who prefer lower ticket cost, realistic odds and smaller lottery prizes. To play, simply pick three numbers between 0 and 9 or let Jackpocket perform a randomized draw. Pick 3 is available in various states under different names, like Daily 3, Cash 3, DC 3, etc. What sets this lotto game apart from the others is that there can be multiple drawings, i.e. midday, morning and night.
Other Lotto Games via Jackpocket
Some states have their own specific lotto games as part of the state lottery, while some games can be found across a group of states. Nevertheless, these are some of the games that are available on Jackpocket:
The Numbers Game
Lotto America
Lucky For Life
Megabucks Plus
Gimme 5
Cash4Life
How to Sign Up for Jackpocket
Signing up for Jackpocket is easy and convenient and usually takes a few minutes to complete.
Unfortunately, if your state is not supported by the app, you wouldn't be able to order tickets for other states – unless you do the buying while physically present in one of the supported states.
There is another hurdle beside the one above: your iPhone needs to be updated to iOS 10.0 or higher. Other than this, Jackpocket is intuitive to use and navigate and an overall boon to lotto players.
These are the steps for downloading and setting up the app.
Download the iOS or Android app from the official app store.
Alternatively, you can also download the app on your PC or Mac.
Enter your phone number when prompted.
Scan your state ID or driver's license in the app.
Select your payment method from the list.
Enter the amount – the service fee is deducted at this point.
Purchase a ticket or tickets by following instructions on the screen.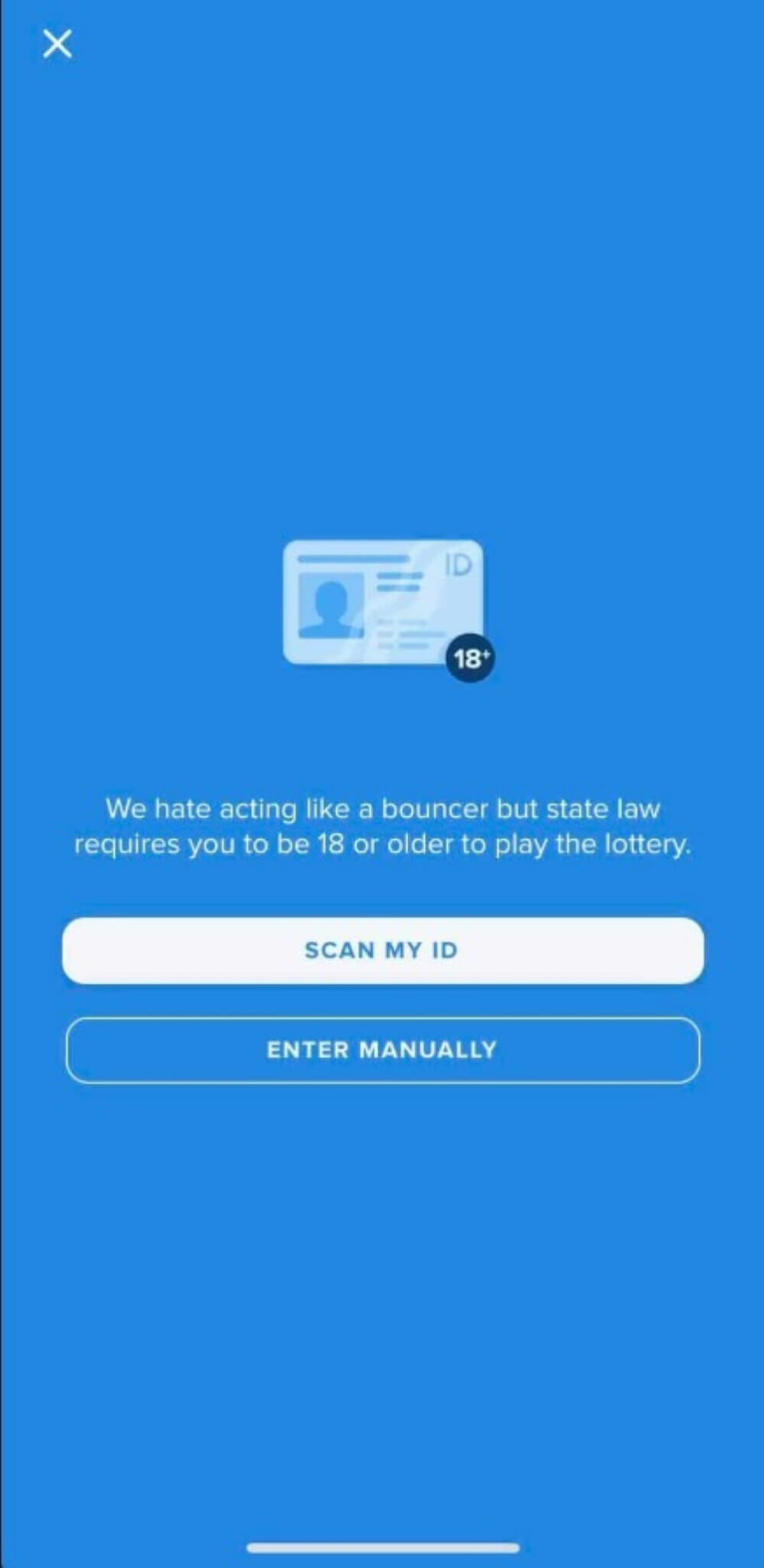 Is Jackpocket Safe to Download?
From the get-go, the company's mobile app has been verified as safe to download by Apple and Google. This is the only way to download the app on your phone.
Another way to play is from your computer. Jackpocket lets you log in from your web browser and use the web app the same way as you would use the mobile one.
There are other protections for the consumer in terms of security. Data that is exchanged between you and the app is passed through SSL encryption on both ends and card purchases are verified by additional industry-wide protocols.
To conclude, downloading the app is completely safe as long as you do it from the official channels and not third-party websites.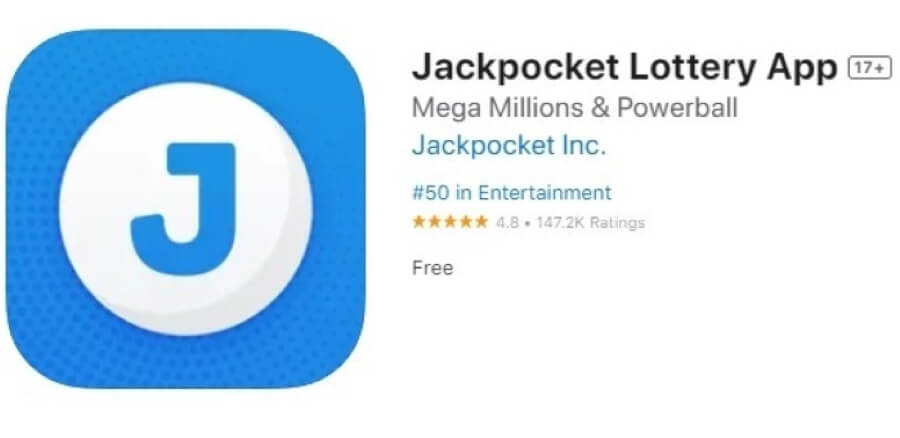 Jackpocket Bonus
New Jackpocket signups can utilize promo codes to receive discounts on their first purchases or free money to be put towards lotto tickets. In our case, you don't need a Jackpocket promo code. Instead you can simply proceed to the website by opening our official Jackpocket bonus link to claim the free $3.00.
Jackpocket Real Money Banking
The team behind America's first lotto courier app has done the public solid by enabling the payment methods that Americans regularly rely on. One difference, though, is that some payment options may not be available in certain states.
PayPal, Venmo and online banking are supported in each of the available states. Thankfully, you don't need to cross-reference any lists because Jackpocket offers the available options based on your location.
This is the complete list of payment and banking methods for Jackpocket:
Debit
Credit
Online banking (via secure bank login)
PayPal (Personal accounts only)
Play+ (Discover, Visa, Mastercard)
Venmo
Apple Pay
Can You Win Real Money at Jackpocket?
If you are wondering why the future of lotto is in a mobile app like Jackpocket, consider this fact shared by the company's founder and CEO, Peter Sullivan: Americans spend more money on lottery tickets than sports events, concerts, movies, video games and books combined!
But just to be sure, we should underscore that on average, 60% of US state lottery revenues goes back to the winners and much of the remaining revenue is invested in education, healthcare for the elderly, to support new business and so on.
Nevertheless, Jackpocket has enabled thousands of winners, amounting to more than $300,000,000 in total prizes and you can view some of the checks and winners on the Jackpocket website.
Does Jackpocket Keep Any Of Your Winnings?
The simple answer is, no. Jackpocket doesn't charge a commission on any of your winnings, even if you win an impending Powerball or Mega Million jackpot (the 2023 jackpot in NY was won at $1.58 billion). Also, signing up for Jackpocket is completely free.
So how does Jackpocket make its money? The company charges a service fee between 7% and 10% of your deposit; the amount depends on your payment method and state of residence.
Are There Any Jackpocket Winners?
Reading user reviews on the App Store gives us joy just from seeing people celebrating the fact they don't have to wait at the convenience store to get their numbers.
Another kind of review is all about the ease of picking your numbers. We know you get the point – pretty much, everyone loves the app, especially those who've won big money.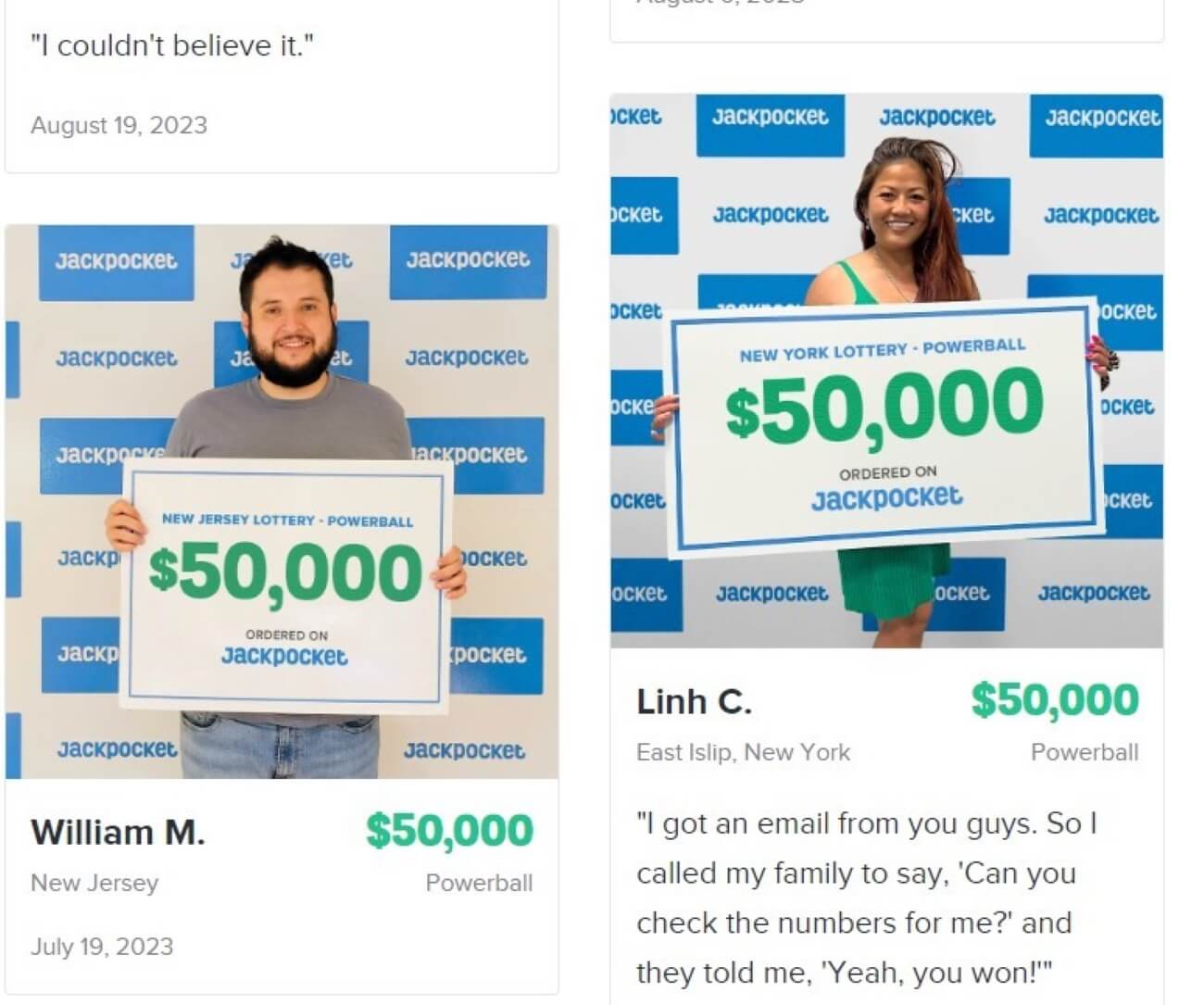 The official website provides many proofs for that – scores of lucky individuals, holding their check with the sum written across.
Thus far in Jackpocket's history there have been 30 millionaires. Inevitably, this number can only go up – which brings us to say that there are winners, and some of them have really hit it big.
Official data that you can pick up from the website is that Jackpocket has led to lottery winnings totaling more than $300,000,000. The other best part about winning is that the parent company doesn't take a "finders fee" for your win – i.e. the winner keeps it all!
Jackpocket Lawsuit
In January 2023 federal judge Lewis J. Liman at the Southern District Court of New York ruled against a filing by Jackpocket which claimed 99Dynamics Limited is building a lottery courier service brand similar to its own, using a similar combination of white and blue lettering.
The defendant's brand, Jackpot.com, claimed the plaintiff had made attempts to disguise itself as the already established Jackpocket mobile app and thereby ride on its success and presence on the market.
Unfortunately for Jackpocket, the Court didn't see it fit to order the other company to refrain from using the web domain and branding as vehicles for providing its lotto courier services, and to ultimately rebrand.
Judge Liman dismissed Jackpocket's claims with the explanation that the company did not demonstrate trademark infringement. Nevertheless, the case did not have any bearing on Jackpocket's users and their potential or actual winnings and the company has continued to provide its services as usual.
Is Jackpocket Real or Fake?
Jackpocket is as real of a company as it gets. Its founder and CEO has secured Series D funding from investors like Mike Cuban and has a four-strong board of directors.
Furthermore, Jackpocket has more than 200 employees and has struck partnerships with amazing sports teams like NY Jets, the Mets, the Red Sox, NJ Devils, Rutgers University and others.
Other companies and entities that have a partnership with Jackpocket include Caesars, ESPN Radio in New York, Z100 radio and so on.
All in all, the app and the company behind it are a legitimate provider of a lotto courier service for the residents of 17 US states and the District of Columbia, providing consumer protection and guarantees.
Is There A Legit Jackpocket Casino Available?
The state of New Jersey issued Jackpocket with a permit, through a partnership with Caesars Interactive Entertainment in 2022, which enables the company to provide iGaming products. Presently, the company doesn't provide casino games or online casino services, but the license it has acquired shows it intends to do so in the near term.
Jackpocket Customer Safety & Support
Users of the app can rely on Jackpocket's in-app hotline for questions about the app or the experience. The "Support" tab lets you type a message to the customer service. Unfortunately, there isn't an option for live chat or direct call.
Safety-wise, Jackpocket is in compliance with the National Council on Problem Gambling and provides quick access to the national hotline in one tap on the app's interface. In addition to this, users can request self-exclusion or set a spending limit in duration of 7 days at a time.
Final Verdict
As you can see from the court case above, Jackpocket is expecting to face more competition from challengers. Indeed, this pits the company at hand against eventual competitors, but on the other hand, lotto players will benefit from the promos and services that can only get better.
In other words, mobile apps are the new way to order lottery tickets.
Thus far, we enjoyed every aspect of the app. Despite the 7-10 percent service fee, Jackpocket really beats going to the store and waiting in line. Sometimes you might have forgotten to buy a ticket and there is no time left to head out. Sometimes you want to turn in your lotto numbers on a whim.
Regardless of your lotto-playing habits, Jackpocket is the only app to have on your phone in the present moment that can do all of the above for you – legally and securely.