Gamble USA strives to improve your online gambling experience. We aim to help you play safely, make informed decisions when gambling, and increase your betting knowledge through our guides.
We adhere to strict editorial integrity; our content may contain links to products from our licensed & legal US partners.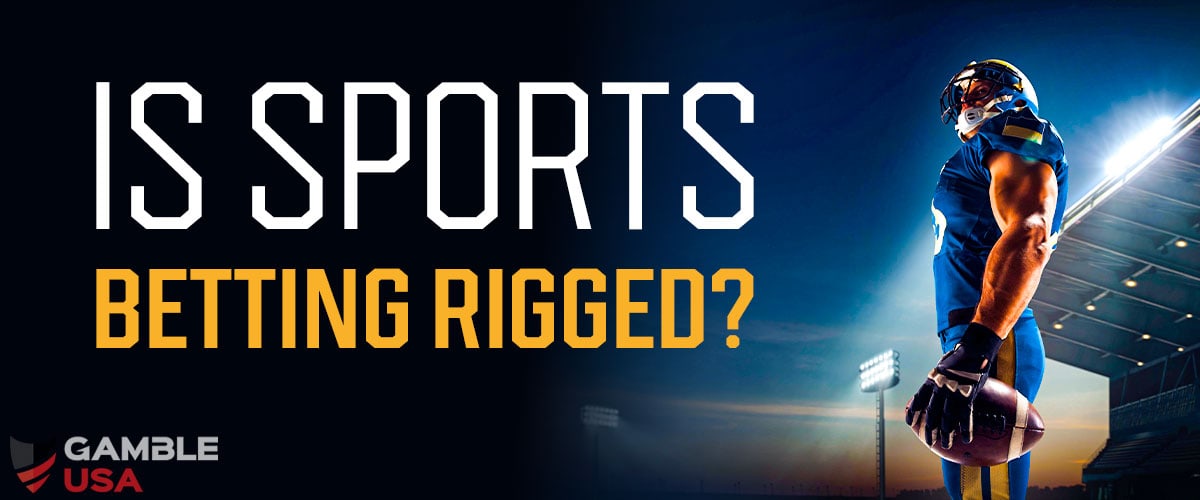 Ever had one of your 'definite' sports bets go the wrong way? Well, it's the age-old question that crosses every sports fan's mind at least once, is sports gambling rigged for the sportsbooks to always come out on top?
There isn't a definite answer to this question because it depends on a lot of factors; which sport you're betting on and the platform that you're using. We'll get down to the details of exactly how sports betting companies try and profit from customers and what you can do to minimize the risk with any of them.
Is Sports Betting Rigged or Legit?
While you might feel that results are always against you, the truth is that it would be near impossible for sports betting sites to influence every single match that's offered on the platform. There are so many markets all over the world that it would take a highly coordinated operation to influence every single outcome. Sports are simply unpredictable, a player on the underdog team could have the best performance of their career and cause an upset or the favorite team suffers a few key injuries to lose a seemingly easy match.
That being said, cases of match-fixing have arisen in just about every sports market. This could be from an outside party who is looking to make some money from a match's outcome or the players who have something to gain from losing. It's difficult to figure out the specific matches that will be rigged but the probability of betting on a rigged match is very low if you're an active bettor.
Vig in Sports Betting
For the most part, the only way that platforms try to 'rig' your bets is by placing a vigorish, or vig, on the odds. This is a small portion of probability that is removed to act as a fee for using the sports betting site and it's usually around 4 or 5% but it can be much higher.
The sports betting companies collect from all customers so it's best to determine how much vig you are paying with each platform. To do this, look at the moneyline odds that are on offer for a specific match, below is an example of an MLB game which is Mets vs. the Cardinals on the DraftKings sportsbook platform.

The Mets have odds of -120 and the Cardinals, +100. Find any Vig calculator sports betting tool and type those odds into each field. The outcome is a vig of 4% and you'll notice that the combined percentage odds add up to 104%. So while you're betting on a match that only has a win, draw, or loss probability totaling 100%, you're also covering the 4% probability which goes to the sportsbook no matter the outcome.
It's a small price to pay when your potential winnings are usually much higher but it is a factor that many sports bettors overlook.
Are Professional Sport Games Fixed?
With any professional sport, there's always something to win, if it's a trophy or a cash prize, and because of this, there have always been cases of games being fixed over the years. While some cases boil down to stubborn fans or terrible officiating, others have been investigated to actually find conclusive evidence of an external party influencing the match's outcome.
A match is rarely investigated and sometimes the players are just so good that it's barely noticeable they're losing on purpose. Some matches have definitely slipped through the cracks but most sports professionals are driven by the goal of winning. There's always more to gain with a successful career than there is with the risk of fixing multiple matches. A large portion of sports stars' income is also generated through sponsorships and brand affiliation which would be stripped if there was any indication that the player is a cheat.
Facts & History: What Sport is Most Rigged?
While any sport can be rigged, there have been cases from specific sports which have been the most impactful to the sporting world. Let's take a look at some of the biggest cases.
Black Sox Scandal
Even though it happened over a hundred years ago, the Black Sox Scandal persists as a stain on the reputation of Major League Baseball. Eight players from the Chicago White Sox were suspected of losing the 1919 World Series on purpose to the Cincinnati Reds.
The main beneficiary of the match would have been the gambling kingpin, Arnold Rothstein, who had been an active crime boss known for fixing matches. While the public trial acquitted the accused, the acting judge still banned all eight players from ever participating in a baseball match again.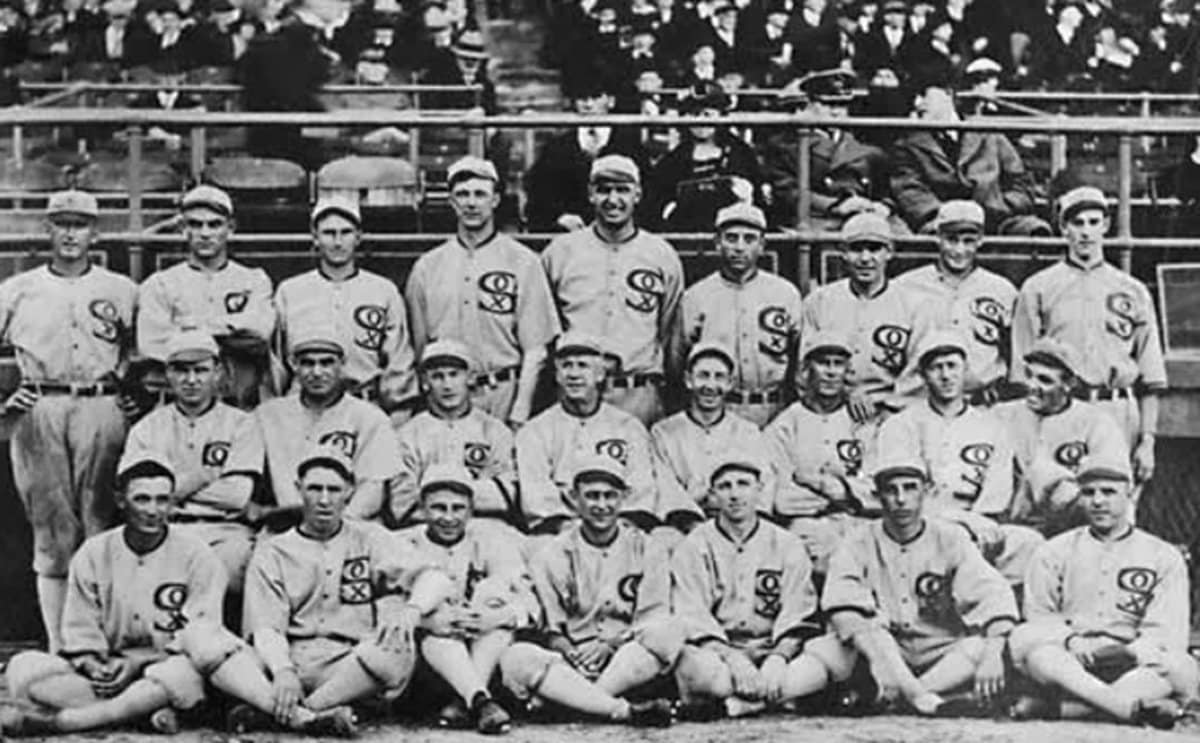 The decision has been up for debate for many years but serves as a significant moment in sports history.
College football
There have been many cases of bribery in football history with some of them being successful and others, not so much. Up to date, there has only been one attempt at an NFL match in 1946 and the result was three convictions given to Alvin J. Paris, Harvey Stemmer, and David Karkower.
College football has not been so lucky, there have been five cases since 1915 with the latest involving six University of Toledo athletes who have admitted to accepting money to influence matches.
Boxing
The boxing world is riddled with rumors of match-fixing dating back to 1890. There have been many cases of fighters admitting to accepting money or judges who have been dismissed after submitting fight card results. Many of the cases go uninvestigated but the most recent notable case was in the 2012 Summer Olympics where a referee was expelled after awarding a fighter the win even though the opposition had knocked them to the floor five times in one round.
Many match-fixing cases are handled internally and this is why there is not much coverage of the topic. It ruins the reputation of the sport so it's usually decided that players or officials are banned.
How Sports & Betting Sites Safeguard Against Fixing
When a match is fixed, the biggest loser would be the sportsbook platforms. The odds that are available have been calculated based on team form and player data, to manipulate the result would dismiss this information entirely and payouts would have to be made to the customers despite the odds. To protect fans from the dangers of match-fixing, the responsibility is usually upheld by sports organizations.
Private investigations
Whenever there is enough suspicion regarding a specific player, team, or official, the sports organization will conduct a private investigation to determine if there has been foul play. These organizations are deeply involved in each sports market and consist of reputable members who usually have the best interest of the sport at heart.

These investigations can result in legal convictions made against the guilty parties as we've seen in many cases. With the whole world watching and the power of social media, it's almost impossible for a clear match-fixing case to slip through unnoticed. There have been a number of incidents identified by an audience member that gained traction on social media and forced investigation.
Extensive league coverage
Another factor to safeguard customers from match-fixing is by accepting bets from a wide variety of leagues across the world. Most of the cases of rigged matches are from the early 1900s when sports betting was localized to the area where the match was taking place, all sports fans had to bet on one specific match, making it easy for an individual or company to influence the outcome. With access to every sporting market, you can bet on markets with little to no history of being rigged.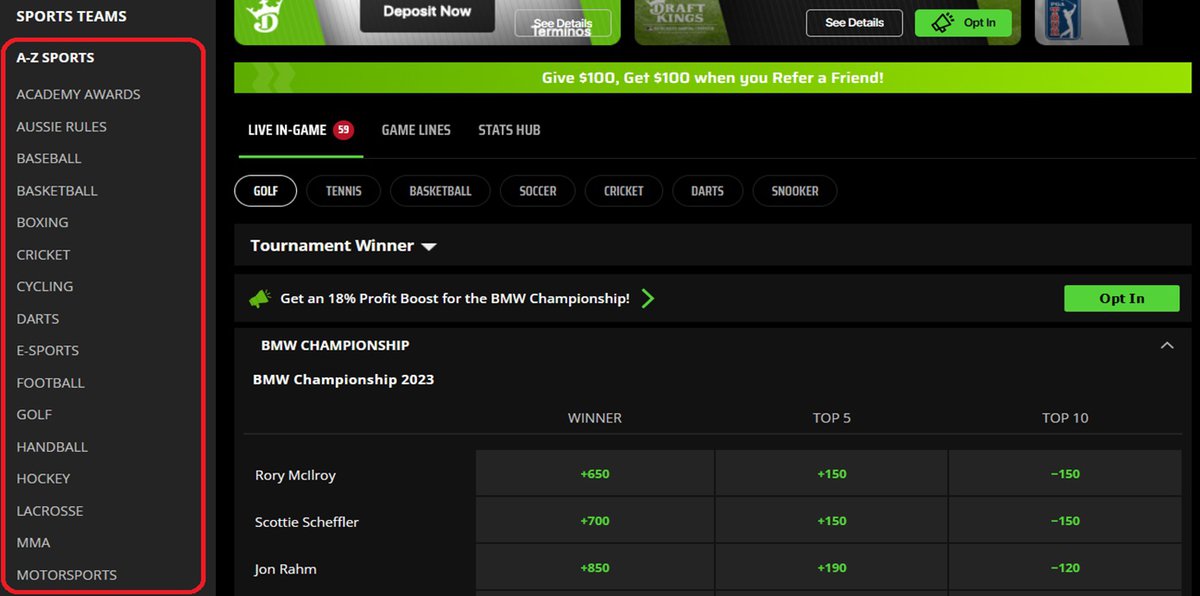 Unfortunately, once a result has been decided on the match, the sportsbook will have to pay out the beneficiaries no matter what. This means that you might be on the right side of a rigged match and earn some winnings, if the match is investigated and the result withdrawn, you'll still have the winnings that the sportsbook paid. Up to date, there hasn't been a case of payouts being withdrawn even if an investigation proves that the match was illegitimate.
Sharps: The Proof That Sports Betting is Legit
A sharp, or professional sports bettor, is a testament to the legitimacy of sports betting. These experts only deal with making an income from placing bets on sports and their win rates are usually around the 55% mark. If all games were fixed, the percentage of the wins by using their sports knowledge would be much, much lower.
There will always be rumors about individuals or companies being involved in fixing matches but by simply following a sharp, you'll come to see that successful bettors only work with stats and key pieces of information. A well-researched prediction will always have a greater chance of claiming some winnings but there is always the possibility of an unpredictable outcome.
So, How Reliable is Sports Betting?
We'd say that you have a tiny chance of coming across rigged matches while you're betting on sports. If you stay away from teams, officials, and sports who have a history of bribery, you stand even less of a chance! Don't let a few historical cases scare you off, most players and teams want to win for the love of the game so it usually just comes down to your prediction and their performance on the day.
We highly recommend that you sign up with reputable sportsbook platforms to avoid any issues while you are betting on matches. Licensed sportsbooks have to adhere to the regulations set by each state's gambling commission and these protect customers from foul play.
FAQs
What Sport is Most Rigged?
It's a difficult question to answer, most match-fixing incidents have been with soccer, but this could also be due to the number of matches that occur every day. There has also been conclusive evidence of other matches being rigged in tennis, boxing, basketball, and football. Other sports have some rigged matches but don't have enough exposure to actually be investigated. The esports scene is also flooded with rumors of match-fixing.
Is NBA Betting Rigged?
No, all NBA matches are definitely not rigged for the sake of betting. Sportsbooks simply calculate the odds of each team winning and allow customers to bet money on these odds. There are a small number of cases of match-fixing in the NBA but this is usually done by outsiders who aim to make a ton of money from the outcome, it's not the sportsbook itself, every game has its cheats.
Is Sports Betting Pure Luck?
No, it's not. There's a lot of luck involved when it comes to predicting the outcome of a match but there are many practices that professional sports bettors take advantage of to minimize the impact of luck. The best advantage that you can have as a sports fan is knowledge, reading up on matches, and learning about the sport and team in general.
Can I get rich betting on sports?
You can, but you can also become quite poor. Betting will always be a game of chance and if there's a chance you can win money, there's always a chance you can lose it. Professional sports bettors usually win 55 out of 100 bets and this can stack up to make a decent amount of winnings. If you have the capital and you can keep the win rate up, there's a possibility you could become quite rich.
Is sports betting a trap?
Not necessarily. Sports betting can add another level to sports fans by allowing them to make some money from their calls before, or even during, a match. The catch is that the feeling is quite addictive and can very quickly become a financial issue. If you can manage your bankroll correctly and only bet on matches that you are confident about, the sports betting scene is not considered a trap.