Gamble USA strives to improve your online gambling experience. We aim to help you play safely, make informed decisions when gambling, and increase your betting knowledge through our guides.
We adhere to strict editorial integrity; our content may contain links to products from our licensed & legal US partners.
Whether you are entirely new to sports betting or consider yourself a professional, your ultimate goal is to make money betting on sports.
There are numerous guides and strategies available that all tell you how to win money, good bets to make, and make money sports betting. There are millions and millions of sports fans across the world who watch their favorite teams and think to themselves, "making money gambling must be really easy." People generally believe they could make $100 a day sports betting, and there isn't much to it.
However, if you are wondering, can you really make money betting on sports? Or maybe how do casinos make money on sports betting? The answer is you most certainly can. There is no 100% guarantee of success when participating in real money sports betting. However, there are definitely ways, such as sticking to the safest sports to bet on,  you can increase your chances of making money off sports betting. And we are going to share them with you in this guide.
---
This article covers several different strategies to increase your chances of having a successful sports betting experience. Nobody wants to lose money, so if there are ways to reduce that risk, it is worth taking advantage of. There are loads of strategies and sports betting systems out there that people claim are the best, from arbitrage betting to bankroll management. People are constantly searching for "making money sports betting Reddit guides" and explore articles on how to bet on sports.
These strategies are vital to making money on your sports bets. Just consider the "vig" or "juice," a bettor must hit 52.4% of their bets in order to break even. Even if are you are a successful sports bettor; you will generally get less than 60% of your bets correct, even with a good betting strategy or the low vig sportsbook/lowest juice betting sites. Even if you make a living through sports betting, you will experience a drought at some stage. There is no how to make money betting on sports quick guide, or a pro that knows it all. It's all about patience, experience, and the long game.
Additionally, online sportsbooks will offer bonuses such as matched betting offers which benefit bettors. If you do end up going the matched betting route, don't forget to check out our matched betting calculator too, as it will make things considerably easier. Let's see what methods you can use to increase your odds of winning.
---
Stay Away From Big Parlays
Understanding betting odds is obviously vital, and this is also true of bet types. Parlays are attractive to sports bettors as there is a potential to receive a huge payout if the bet wins. A standard two-team parlay will payout at approximately +360 odds. If you struck gold and hit an eight-team parlay, a player could win 150 times their original wager. Of course, the risk of losing in this scenario is high, but so is the potential profit.
Some instances shock the gambling world as you hear of someone who won five or six-figures from a bonus offer. These stories are infrequent and not much different from winning the lottery, and people don't buy a lottery ticket expecting to win. Knowing and understanding sports betting odds is vital if you are to make money betting online. You should know the difference between betting on the moneyline and point spread.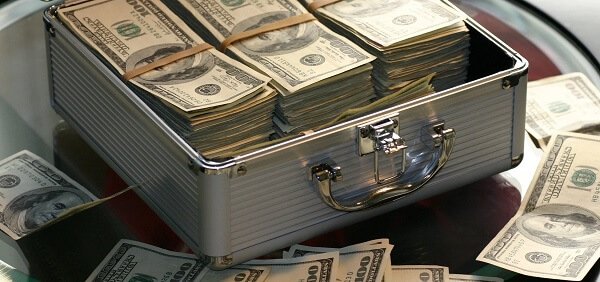 There is nothing wrong if you want to make a parlay bet instead of individual bets on the same games. However, we would recommend you not to get drawn in by the attraction of a big payout while having to hit six or more legs of a parlay. If you are adamant you want to stick to parlays, go for two or three team legs. While you will not win 150 times your money, you will have a far better chance of making a decent profit than losing all the money from your original wager.
---
Use Bonuses and Promotions
As things heat up in US sports betting, competition is getting increasingly fierce between operators. Sport betting operators are giving it their all to claim market share and are willing to spend large sums of money to get new customers. This is great news for customers. Operators are handing out bonus cash for bets and other lucrative promotional offers to get players to join.
You can use these offers to increase your bankroll and take advantage of all the offers available at the different online sportsbooks. There is no limit to the number of sportsbooks you can join so it pays dividends to sign up, deposit, and claim a deposit cash boost or bonus bet offer. It's always good to use a few books anyway as they often run regular promos, price boosts, and other event specific offers. Not only this, odds and prices will vary from betting operator to operator so always check out the best value before placing your wager.
A great way to bet on the move is using a sports betting app, which are now available with any reputable legal sports betting website and operator.
---
Always Go For Quality Over Quantity
If you are a football fan, you will know in a typical week in the NFL; there are 16 games to bet on. Many bettors will place a wager, whether it is against the point spread or on the total of a game every week. For sports fans of the NBA, NHL, or MLB, they can do the same thing.
While you may win doing this on the odd weekend, it will not keep your profits high in the long term. Always remember the more bets you make, the more sportsbooks are taking of your money in juice. No bettor would claim they are 100% confident in every game on a league's slate and that they know for a fact the side they have picked will win. Most will admit they are doing it socially, adding some excitement, and becoming more invested in a game.
You should carefully choose the games you want to bet on and then prioritize the ones you feel most confident in. As a general rule, it is wise not to place a wager on more than five games in a given day.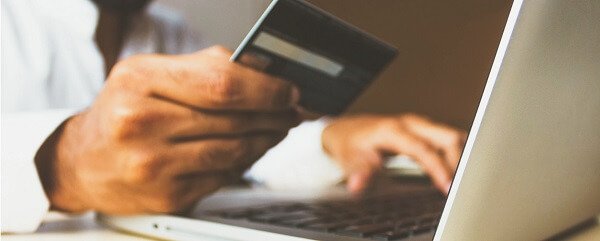 ---
Bet Against the Public
Anybody familiar with betting or gambling, in general, will have come across the phrase "the house always wins." These phrases and quotes suggest that any form of wagering will more often than not result in the bettor losing their money. Consequently, sportsbooks and casinos enjoy a lot of success because they rarely lose.
For a sports betting platform to take a big hit, it would require a large percentage of money to be bet on one side of a game and that side winning. If this scenario occurs, online and retail sportsbooks would pay out more money than they received from losing wagers. As these situations rarely happen, it is often recommended to "fade the public" on big sporting events that receive a lot of wagers. This is particularly true if the oddsmakers do not adjust the line out of fear of them taking a hammering.
Take an NFL game between the Seattle Seahawks and the Los Angeles Rams as an example. Let's say the Seahawks are favorites to beat the Rams by 7.5 points. There are several resources available to track the percentage of bets and the amount of money being wagered on both sides. If over 70% of the money were being bet on the Seahawks, oddsmakers would adjust the line and increase the spread accordingly. This would result in the Seahawks being as much as nine-point favorites. Alternatively, if oddsmakers did not move the line, it would indicate they are secure in their position and aren't worried about the risk if the Seahawks were to cover.
In any situation such as this, bettors should always fade the public and bet on the Rams. Like any gambling strategy, it is not foolproof; however, as long as sportsbooks are profitable, you can be too by adopting this strategy when NFL betting. Always look for value betting, it will pay off in the end.
---
Benefit From Live Betting
Pre-game betting is the most common approach to sports betting; however, in-game betting is increasing in popularity and is often more lucrative. Live spreads are typically calculated by sportsbooks using algorithms. This means the flow of the game is not accounted for as much as we might think.
For example, if one football team is a clear favorite over the other to the tune of eight points before the game. The favorites score an early touchdown, which means their live spread will likely increase to double digits. Consequently, many gamblers find live betting attractive as they will go for the underdogs in situations like this because the oddsmakers' original lines are often accurate. Bettors can take advantage of the twists and turns that occur in any live sporting event and make some cash.
Want to tune in to the big game and watch the action unfold? Try an operator offering sports streaming so you can watch and wager on the game. You may find that if you get really good at in-game wagering, you may have betting limits placed or a maximum bet amount on your account by the book. This is to try and limit their losses.
---
Look Out For The Best Lines
Many players will have their "go-to" sportsbook that they feel comfortable with, whether that be because they have the most suitable mobile betting app or offer the broadest range of markets. However, by doing that, you may be missing out on other sportsbooks that might have better lines on games they are betting.
In most sports, subtle differences such as a half-point variation in a line can be significant. If a player were to bet on a team to cover a 9.5 point spread, that team would need to win by ten points or more. However, if you had the same team with a nine-point spread, they are less vulnerable because winning by nine is no longer a loss. Instead, the player would push their bet and get their money back.
All legal sportsbooks are licensed and regulated, so there is no risk in opening accounts on multiple platforms. In fact, we would suggest this is a good idea as you will benefit from comparing lines at various sites and seeing where you can take advantage of the best line. No matter if you are a novice, a professional gambler, or involved in sports trading, there is always something new you can learn.
---
Carry Out Some Research
If you want to make some cash through online sports betting, naturally, some research will be needed for you to be successful. This can be done in numerous ways. For example, if football is your favorite sport, make sure you are up to date with the latest injury news and forecasts, which could affect a game you want to bet on. Additionally, keep tabs on the recent form of a team or past performances against their upcoming opponents.
This research does not take a massive amount of time. If you need to dig deeper and spend hours and hours into players or teams because you are not familiar with them at all, you should avoid betting on those games. Always stick to what you know and don't believe you can suddenly turn into a basketball expert if you have never heard of Michael Jordan.
You may question what is the best sport to bet on? This does vary from person to person, but for most, Football is the most popular sport to wager on. Does it mean it's the best for you? Well if you know nothing about football then probably not. Find a sport you are interested in or focus on the most profitable betting markets, stay in your own lane and carry out your own research.
It goes without saying, only bet what you can afford to lose. There are professional sports bettors out there whose only job is watching, studying, and betting on sports. Could you be the next successful bettor? Now that legalized sports betting is slowly being made available across the US, there has never been a better time to try and make money wagering online. Do your research, put together a winning betting strategy, and have fun.
---
FAQs
How can I make $100 a day on sports betting?
The short answer is that there is no way to guarantee you make $100 per day. However, if you do your research and do not go too risky with your bets, you will improve your chances of winning tremendously. Be sure to also use up any bonuses or offers you receive to help boost your funds.
Is parlay betting worth it?
Parlay betting is very popular, but the promise of massive rewards for relatively small stakes should be approached with caution. You must always appreciate how risky these bets can be, especially when there are lots of legs in a parlay bet. Try to keep your parlay bets short and sweet.
Does arbitrage betting pay off?
In theory, yes, arbitrage betting does pay off. However, the practise of arbitrage betting will not bring you masses of money, because you are always sacrificing a big chunk of your profit through your hedge bets. Arbitrage betting is a viable option for some bettors, but it requires a lot of money to generate good profits, and it only works when the odds are long enough.
What is the easiest sport to bet on?
Football is a popular sport to bet on, and its because in general, results tend to be consistent. This does not mean the favorites will always win and the underdogs will lose. But generally speaking, you it is quite a reliable sport to bet on.