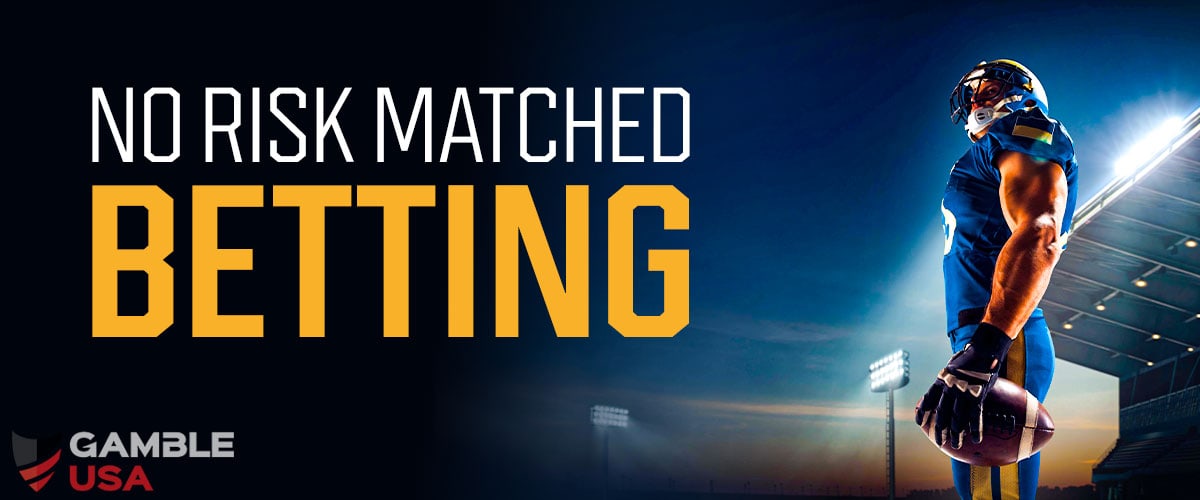 The idea behind no risk matched betting is very simple: you place two bets, and the odds of each bet cover the other one so you come out with a guaranteed profit.
Now, you're probably thinking that sportsbook operators are not as gullible as to provide odds for opposite outcomes of the same event that cover themselves, and you would be right. They're not. However, by executing this betting technique properly, you can ensure a profit.
In this betting guide, I will explain what no risk matched betting is, how it works in practice, and the potential profits you can make from it. I will also guide you through the process step by step and provide you with a list of the best sportsbooks for no risk matched betting in the USA.
---
How to Make Money From No Risk Matched Betting
Before you engage in no-risk matched betting, you should first understand the strategy behind it and how it works. Namely, it involves sportsbooks' promotions and bonus bets, and placing bets in such a way that you cover all possible outcomes, ensuring that you don't lose money.
However, while it is technically free of any risk, it does require some time and effort to get started, so I'll provide you with several tips on how to make money from this strategy.
Plan a budget and stick to it
Although the strategy itself ensures that you'll come out in profit, you still need a starting bankroll for your first bet, known as the qualifying bet. As the strategy involves placing an initial bet to activate the welcome promotions that most sportsbooks offer, it means that you'll need to deposit your own money into your betting account and place a qualifying bet. The higher the initial bet, the higher the profit potential. However, it's not as simple as that, and you have to stick to your budget and only bet with money you're willing to risk.
Despite the relaxation of the laws and regulations surrounding sports betting in the US, the number of sportsbooks that operate legally in each state is still limited, which means that you won't have an abundance of options. Some of the most popular sportsbooks, such as DraftKings and FanDuel, have a bonus cap of up to $1,000, which means that this should be the maximum amount you place on your qualifying wager to get the best value.
Understand Matched Betting Basics
Although no-risk matched betting might seem complex at first, it really isn't once you understand the basics. However, it does include placing two bets, a 'back bet' and a 'lay bet', with the two bets placed on the opposite outcome of the same event.
That means that you'll need to find and register at a betting exchange such as Prophet Exchange or ZenSports Exchange to lay bets. With the lay bet, you're effectively betting against the outcome of the back bet you've placed at the sportsbook of your choice.
Read Also: Full guide to matched betting
Don't Get Too Greedy Right From The Get Go
As the whole strategy revolves around promotions that are being offered by sportsbooks, it means that you'll have to look for sportsbooks that offer bonus bets or promotions for new and existing customers. These offers might include 'A No Sweat First Bet of up to $1,000' or similar deals, but you must read the terms and conditions in detail first and understand what the offer includes.
You might also be worried that the promotions might run out, but based on my experience, you're not likely to run out of promotions because sportsbooks regularly offer all types of bonuses and incentives.


However, I suggest you take it slow and not get greedy from the start. Understand how the strategy works, take the time to test it out for yourself, and when you feel comfortable, you can move on to the next offer and repeat the process.
---
What is No Risk Matched Betting?
No-risk matched betting is a system that allows you to profit from bonus bets and promotions that are offered by bookmakers. See this strategy as a method to turn bonus bets into real money.
The idea is to place a back bet on a particular outcome of a sporting event with a sportsbook and then place a lay bet on the same outcome with a betting exchange. By doing so, you're effectively covering all the possible outcomes and locking in a profit regardless of the outcome of the event. If you were to use your own money for both bets, you'll likely lose some money due to the commission (or juice) of both the sportsbook and the betting exchange. That's why, contrary to another strategy called middling, you'll use sportsbooks' promotions and bonuses for this system.
To make money from no risk matched betting, you need first to understand the different types of bets involved and how to calculate the stakes.
A back bet is a bet you place on a particular outcome to happen. For example, if you place a back bet on the Washington Commanders to win, you will win if the Commanders wins. A lay bet, on the other hand, is a bet you place on a particular outcome not to happen. For example, if you place a lay bet on the Commanders not to win, you will win if they lose or the game ends in a draw.

Let's say that a sportsbook offers a no sweat first bet of up to $100 when you sign up. You could place a $100 bet on the Denver Nuggets to win against the Sacramento Kings with the sportsbook, and then place a lay bet on the Nuggets not to win with a betting exchange. If the Nuggets win, you'll win your bet with the sportsbooks. If the Nuggets don't win, you'll win your lay bet at the exchange.
As a next step, you should repeat the procedure again to net from 50% to 80% of the bonus bet in net profit. However, if you're a beginner, I suggest using a matched betting calculator for your stake.
How No Risk Matched Betting Works in Practice
Now, let's see how the strategy works in practice.
First, the bonus offer – which is the most important part of any matched bet. Let's imagine that a sportsbook offers a bonus bet of $100 if you're a new user who has deposited and wagered $100. We deposit $100 and claim the offer.
Now, it's time to find a suitable matchup for matched bets. In my experience, sports where a three-way moneyline is common, such as soccer, are the best option. So, for this example, we'll use a EURO 2024 qualifier match between Wales and Croatia – which would be a suitable match for matched betting.
The odds for Croatia to win at the sportsbook are +100, but the lay odds for Croatia not to win at betting exchanges are +102. So, we place a bet of $100 on Croatia to win at the sportsbook, and then we go to a betting exchange and lay Croatia at odds of +102. We calculate how much we need to wager on our lay wager should be, including the commission taken by the betting exchange, and in our example, let's say that it's $102.

We now wait for the outcome of the game. If Croatia wins, we win $200 at the sportsbook, which means that we've lost $2 in net total. If Croatia doesn't win, we win $99.6 at the betting exchange, which means we've lost $0.4. Regardless of the outcome, we lose a small amount of money – an amount that's called 'a qualifying loss'.
After the event is finished, we receive our bonus bet at the online sportsbook. Now, we repeat the same process again, but this time, we're betting bonus money – or money that we received for free as a part of an offer. This time, however, I suggest picking games with higher odds to maximize the profit amount.
If we pick a game where the back odds are +165, and the lay odds are +105, for example, a game between Napoli and Real Madrid of the UEFA Champions League, we would use our bonus bet of $100 to back Napoli with odds of +165 moneyline, and lay against Napoli with odds of +105 with a wager of $80. Now, if Napoli wins, we win our bonus bet at the sportsbook, which means we net $165 in winnings. Subtract the $80 we wagered on our lay bet and the qualifying loss, and our net profit is $82 – or around 80% of the bonus bet value.
If Napoli doesn't win, we win our lay bet with odds of +105. That means that we win $164 on the betting exchange. When we subtract the $80 we wagered and the ~$3 of the qualifying loss, we end up with $81 of net profit. Regardless of how the game ends, we win around 80% of the bonus bet value in net profit.
Potential Profit of No Risk Matched Betting Strategy
As I explained in my example, if you do everything correctly, the potential profit of no risk matched betting can be around 80% of the value of the bonus bet. However, it very much depends on the time and effort you're willing to put into it.
The more bonus bets and promotions you take advantage of, the more money you can make. Also, the value of the bonus is usually the determining factor on how much exactly you can win. I've witnessed bettors making thousands of dollars from no risk matched betting, but it takes a lot of effort in finding both sportsbook bonuses and suitable matches to bet on.
One of the limiting factors for US bettors is the availability, or lack thereof, of betting exchanges. Although no risk matched betting USA can work, bettors need to rely on the very few online betting exchanges that are currently available across various US states.
It's important to point out that this strategy is not a get-rich-quick scheme by any means. It required discipline, patience, willingness to learn, and a lot of research.
---
Is There A Risk With No Risk Matched Betting?
Despite the name, there is still a small risk involved with no risk matched betting. The main risk is that you could make a mistake with your bets or calculations and end up losing money.
Another risk are the ever-changing betting lines and odds. Namely, the odds can change between the time you place your back bet and your lay bet, which could result in a loss. That's why it's important to act quickly and decisively.
To mitigate these risks, many bettors use various matched betting services that do the calculations for you and can even help in finding suitable matchups for matched online sports betting.
---
Step By Step Guide to No Risk Matched Betting
As complex as it may sound at first, no-risk matched betting is a relatively straightforward process. I'll explain all the steps in detail so you don't make a mistake when approaching this strategy for the first time.
1. Choose a sportsbook and open an account
You should begin by choosing a sportsbook that offers a bonus bet. You can compare different sportstbooks on our site, and I'll provide you with the best sportsbooks for no risk matched betting in this guide.
After you choose your preferred betting site, make sure in a state where the sportsbook operates in, and sign up as a new user. Then, head to the Promotions section, check the terms and conditions for the welcome promotion and make a qualifying deposit.
2. Open a betting exchange account
The gambling industry in the US is expanding, and there are now several betting exchanges that operate across the states. Open an account at a betting exchange such as Prophet Exchange, ZenSports, or Sporttrade, and find out how much commission it charges.
3. Find and place a qualifying bet
As I explained above, you should place two bets, a back bet and a lay bet. Start by looking for suitable betting options, and place a back bet. Then, place the lay bet immediately after to avoid odds fluctuations. For this stage of the strategy, I suggest selecting bets with odds of around +100 American. You can also switch to Decimal odds if you find it easier to calculate the odds.
Alternatively, you can use an odds comparison tool, an odds converter tool, an oddsmatcher tool, and a lay betting calculator to make your job easier. All of these tools can be used for free.
4. Wait for the outcome and claim your bonus bet
After the match has ended, you will probably be in a small net loss. As I explained, there's nothing to worry about, as this is considered 'a qualifying loss' – the step you need to take to qualify for the bonus bet.
Now, the next step is to claim the incentive from the sportsbook.
5. Find and place the new bets
This is the stage where we make a profit. Find a suitable match to bet on, or use an oddsmatcher tool, and decide which bet you'll back, and which bet you'll lay. I suggest using your bonus bet on the bet with the higher odds if it's your first time using this strategy to avoid any confusion.
Follow all the steps I provided above, and back one of the possible outcomes of the matchup that you've chosen. Then, head to the betting exchange and lay the other outcome of the same match. Due to the relatively low liquidity of US betting exchanges, you might have to wait for some time for your lay to be successful. You can use that time to make sure that your calculations are right and that you've wagered the right amount of money to cover both bets.
After you've placed both bets, all you need to do is wait.
6. Withdraw your winnings
In the final step, all you need to do is withdraw your winnings. If you've been using an oddsmatcher tool, it might automatically calculate your net profit. But even if you didn't, you'll be able to calculate the net winnings yourself.
Regardless if you win your back bet on the sportsbook or the lay bet on the betting exchange, you'll come out with net profit. If you did the calculations right, the net profit will be somewhere between 50% to 80% of the value of the bonus bet. If the bonus bet was worth $100, expect net profit between $50 and $80.
---
Best Sportsbooks for No Risk Matched Betting
There are several factors that make a sportsbook good for no risk matched betting. First, it has to offer a suitable bonus or a promotion, and it must provide competitive odds so you can execute this strategy. I've selected the best no risk matched betting sites that cover all these criteria and provide a memorable betting experience.
🥇FanDuel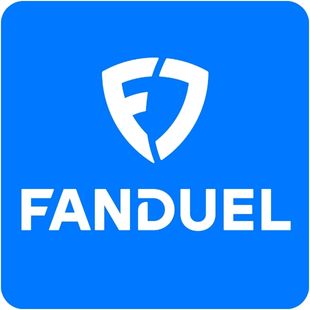 There are a few reasons why FanDuel tops my list. It's available in over 20 states, offers competitive odds, and its promotional page gets updated very regularly. The welcome bonus that's available for my readers includes a $1,000 No Sweat First Bet, which is among the highest in the US sportsbook landscape and if you follow my no risk matched betting guide, you can get around 80% of its worth in cash.
What's more, there are many other promos and perks that you can make great use of, including a refer a friend bonus, No Sweat SGP deal, profit boosts for various leagues and competitions, and more.
🥈PointsBet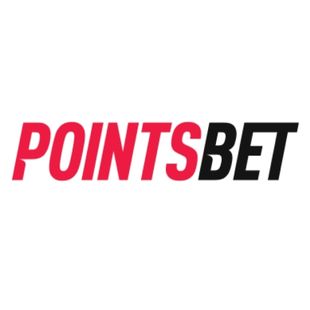 PointsBet claims to be the fastest-growing sportsbook in the US, and the numbers confirm this statement. What I particularly like about it is the unique PointsBetting system, where you can win or lose more depending on how close the line is.
Another highlight feature is the welcome bonus for new customers that includes up to $1,000 in Second Chance Bets. It works exactly like bonus bets, which is exactly what we need for the no risk matched betting strategy.
🥉Caesars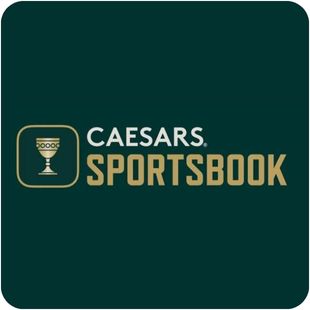 A staple name in the US gambling industry, Caesars sportsbook offers some of the most competitive odds on the market. When it comes to bonuses and promotions, the newcomer deal includes a bonus bet of up to $1,000 for the first bet.
On top of that, there's a whole promotional page with various deals and perks, but the highlight feature is the Caesars Rewards program, where players gather Tier points to climb up Caesars Rewards levels and claim prizes such as betting credits, casino credits, dining, free hotel stays, and more.
🎖️BetRivers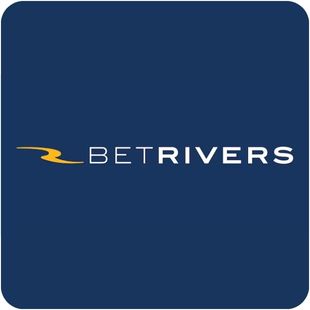 BetRivers is on par with all the other top sportsbooks when it comes to the bonuses and promotions it offers. By using the code SPORTS when making the first deposit, all new players that register with BetRivers can claim a 2nd Chance Bet of up to $500 – which can then be used for no risk matched betting.
BetRivers' promotional page has a few aces up its sleeve, including the Super Boosted Odds promo for NFL games, which offers some of the most competitive odds on the market. With the Squares promotion, users can win up to $10,000 when betting on NFL/NCAAF games, but even if you're not a football fan, there's a dedicated promotion for every major sport.
🏅BetMGM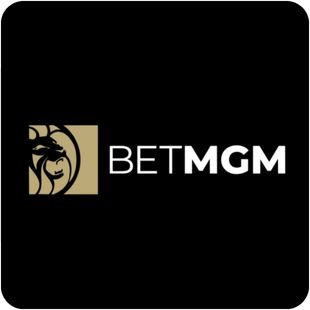 BetMGM has the most generous welcome deal at the moment, at least in terms of sheer value. It offers up to $1,000 of bonus bets if you don't win your first bet. The promotion is available for all depositing users of at least $10, and the qualifying bet can be made on any fixed odds competition.
On top of the welcome bonus, there's a refer-a-friend offer that can get you $50 in bonus bets, as well as a BetMGM Rewards program where users collect points which they can later redeem for rewards at the iRewards store.
---
Pros & Cons of No Risk Matched Betting
No risk matched betting is a legitimate way to maximize the value of offers and promotions at sportsbooks with a very low risk to your own money. However, it's not without some shortcomings that you need to be aware of. Check out the pros and cons of no risk matched betting.
✅ Pros
Can provide a steady stream of income
No risk involved if done correctly
Can be done from anywhere with an internet connection
No prior experience or knowledge required
❌ Cons
Requires time and effort to learn and execute properly
Can be confusing for beginners
Sportsbook operators may limit or ban your account if they suspect you of matched betting