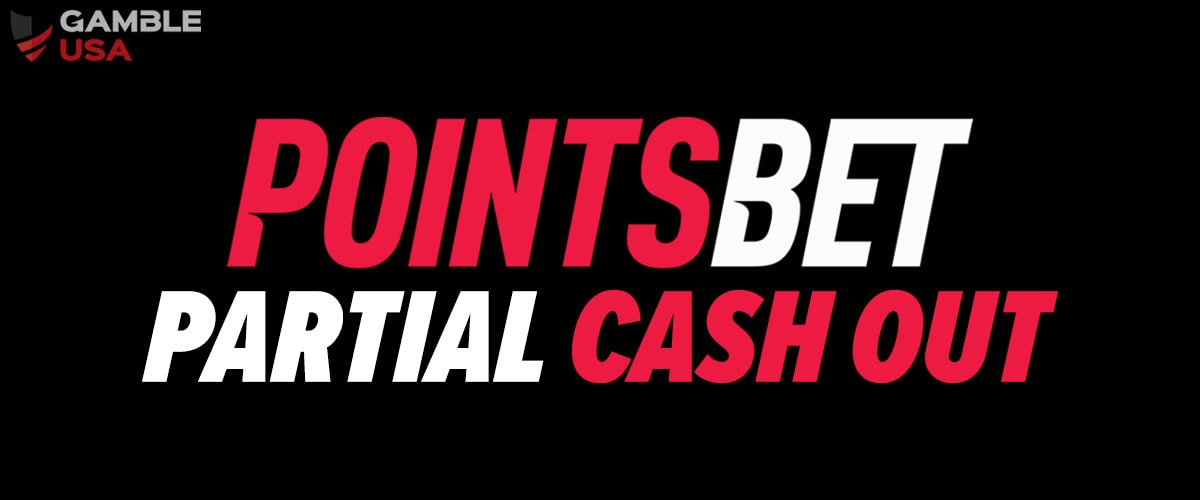 PointsBet cash-out and partial cashout are unique betting features that give you alternative options when you think your bet is going south. Even veteran bettors cannot predict with certainty if their selection(s) will win.
It has happened one too many times to lose your bet just when you think it is home-free and you've already made plans for your winnings. That's why online sportsbooks have introduced the cash-out and partial cash-out features.
PointsBet is on the list of US betting sites that implement both a full cash-out and a partial cash-out option. Considering they are linked, we will discuss the use cases of both options, focusing more on the latter.
What is Partial Cash Out on PointsBet?
Partial cashout is a special feature provided by Pointsbet that gives you, as a bettor, a third option for your bets. One option is to leave the original stake and go all in, regardless of the risk. Another option is to cash out, which we'll elaborate on later, and a third option is a partial cash out.
For instance, if you have already made a bet, and some of the selections are giving you second thoughts you might lose, you can request a partial payout, provided it is available for those markets.
Unlike a full cashout, with the partial payout, you can cut your likely losses while leaving another part of your bet still in play. In essence, it can minimize the potential loss while also giving bettors a chance to win, albeit at a reduced cash-out value.
How to Partially Cash Out on PointsBet
10 x $100 Second Chance Bets
21+. T&C Apply
21+. T&C Apply
Awesome live betting
Multiple bet types
Huge range of sports & markets
Here are the basic steps on how to use this feature at PointsBet.
Log into your Pointsbet account and place a match winner, spread, or total bet
Open the 'My Bets' tab and select the 'Pending Bets' page
If a 'cash out' feature is available, you will notice a slider icon next to it
Toggle the slider icon to adjust your amount
As you move the slider, you'll notice the cash-out value will change
Once you arrive at the desired amount, select the 'cashout' button
Tap the 'confirm' button
You should be able to see the green success message, indicating the partially cashed out amount was completed
PointsBet Cash Out Suspended?
If you use this feature often, you may run across minor issues where you won't be able to partially withdraw your bet. Why does this happen? There's nothing to worry about; it's all part of the rules of using this exclusive tool.
Namely, you cannot get a partial payout for one of several reasons. One is that the feature may not be applicable to a select market. Also, as per PointsBet's partial cashout policy, you may not be able to use the feature, even if a cashout is available, as a result of a previous partial cashout on that market. Pointsbet allows only one partial cashout per market.
Finally, you may not be able to withdraw a portion of your payout simply because Pointsbet has suspended that market.
Cash Out vs Partial Cash Out
No matter how much effort is put into research and data analysis, even professional bettors cannot predict outcomes with complete certainty. Every bet has a certain risk of losing and a calculated probability of winning, which pretty much limits your options. The cash out and partial cash out give you two additional alternatives.
With Pointsbet's 'cashout' feature, you can withdraw the full amount available at that time. The maximum amount you can cash out is not up for negotiation. You can only withdraw as much as the Traders offered at the time. The full cashout feature will only be available on some games and bets determined by Traders discretion. You can easily spot cashout-applicable bets by finding the cashout button next to the market.
With the partial cash out, as we explained, you can withdraw only a portion of your amount while leaving some of your bet on. You can use the slider to adjust the amount: to the left for return decrease and to the right for a return increase.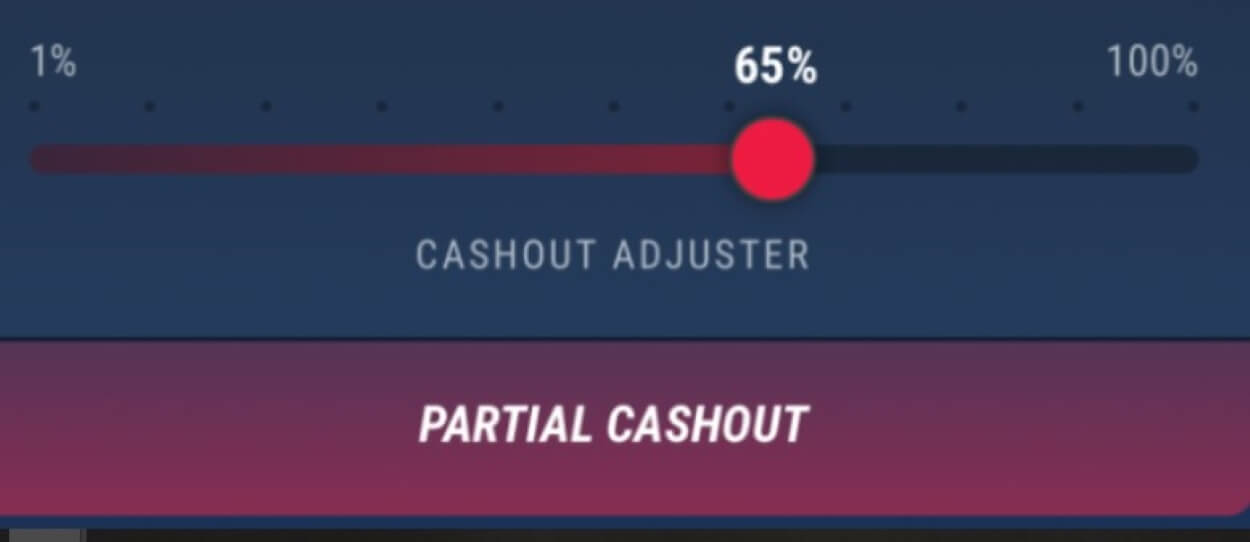 Note: you must leave at least $0.50 as your bet, as this is Pointsbet's minimum stake size. If you withdraw a partial amount and the remaining amount of your bet wins, you will be able to see (in the 'settled bets tab') a green tick indicating a winning bet, and you'll see the estimated return in the section labeled 'Returns.' If your bet loses, you'll notice a gray cross indicating the lost bet, and the partial cashout sum will be shown in the 'Returns' tab.
When This is a Good Idea
There are multiple variables you should factor in before you partially cash out, including the estimated probability of winning/losing and odds increase before or after the game(s) start, which will affect the estimated total winnings.
While not necessarily a win-win feature, partial cashout allows you to take some of your initial stakes back if you think there's an even probability to win or lose your bet(s).
This way, you lower the potential loss, while leaving room to collect a smaller payout if the remaining bet wins.
Parlay bets where you've won all legs but one, or risky single bets with an uncertain outcome, are two instances where this feature shows its worth.
There will be times when you might want to reconsider one or more bets right after you've already placed your bet or shortly after the game starts, and you're suddenly thinking about a full cashout for the available amount.
My advice is no matter how you think the bet will turn out, give it a shot. That's why the partial and full withdrawals are there; they give you the alternative options of snatching a net win or cutting your losses if you fear an unfavorable outcome before the final buzzer has sounded.
How PointsBet Calculates Partial Cash Out
Partial withdrawals lower your likely losses but also diminish the potential payout. With a full withdrawal, the amount is fixed, but the amount of the partial cash-out is determined based on your bet winning or losing, as well as the size of the stake, odds value, and other variables.
Pointsbet estimates the amount of your withdrawal depending on the probability of your bet winning at the moment you request the payout. The size of the available cashout corresponds to the probability of the bet winning: the higher the probability (and the lower the odds), the higher the maximum value of the withdrawal.
However, the total withdrawal value cannot be greater than the estimated return with the original stake.
For instance, if you stake $20 on a parlay bet with total combined odds of 5.00 (+400), your potential winnings will come to $100. In this case, if the live odds decrease i.e. the bet's win probability increases, you won't be allowed to cash out more than $100.
Remember, the higher the amount of the partial withdrawal, the smaller the return if your remaining bet wins. On the other hand, if you partially withdraw a bigger amount, you will salvage more of your bet if it loses.
Bets You Are Allowed to Partially Cash Out

Pointsbet Sportsbook determines which bets are eligible for partial cash out at its discretion. Most totals, moneylines, or match-winner bets will have this option, but at the end of the day, it is the operator that decides.
As per PointsBet's rules, if a bet is available for cash out, then it should also have a partial cash-out option. The feature does not apply to settled bets.
The cashout option is exclusive only to select markets determined by the operator. You should look for the slider icon to the right of the bet to see if it has this feature.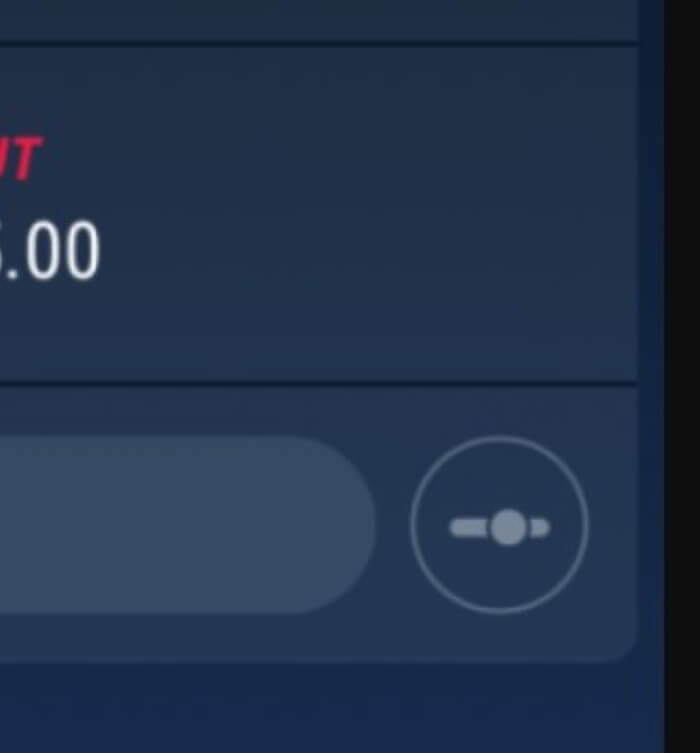 Are There Limits to PointsBet Partial Cash Out?
Pointsbet has clearly defined limits for maximum and minimum partial payouts. The minimum amount you can partially withdraw is $0.01. Regarding the maximum amount, you can withdraw the full amount of your initial stake, with a minimum of $0.50 deducted from that amount that you must leave, considering this is the house minimum sports stake.
Leaving the bare minimum stake to ride should be used in cases when you are confident your bet might lose or if you are satisfied with the potential return with the minimum bet in play. Ideally, you should withdraw between 30% and 70% of your stake, but again, this is only general advice, and you should make your decision based on the current circumstances.
Other Areas to Remember When Using PointsBet Partial Cash Out Feature
Casual bettors tend to use the partial cashout in parlay bets or single-game parlays (SGP), if applicable. However, high-stakes players will also find it quite practical and convenient in large single bets, double chance bets, or other risky investments.
With Pointsbet's minimum house stake set at $0.50, low-figure stakes will have extremely limited associated cash available for partial withdrawal. As a result of this policy, I believe that partially withdrawing from stakes lower than $10 is just not worth it.
Full and partial cashout does not apply to markets where you have used a bonus bet. The same may also apply to any bet that has been placed with bonus funds. Keep in mind that even if the cashout feature is available on a certain market, you may not be able to partially cash out if that is the second time you cash out on that market.
10 x $100 Second Chance Bets
21+. T&C Apply
21+. T&C Apply
Awesome live betting
Multiple bet types
Huge range of sports & markets
FAQs
What is the Maximum Amount I Can Partially Withdraw at PointsBet?
You can withdraw partially the entirety of your original stake, with $0.50 deducted from the stake to remain in play. You can always withdraw more by requesting a full cash out.
What is PointsBet's Minimum Partial Cash-Out?
The minimum you can withdraw using Pointsbet's partial cashout feature is set at $0.01.
Is Pointsbet's Partial Cash-out Available on Mobile?
Yes, the feature is available on both the PointsBet Android and iOS betting apps.
Does PointsBet Allow More than One Partial Cash Out?
Technically speaking, yes. But the operator allows only one partial cash-out per bet.
Can I Cancel My Cash Out Request?
No. Once you select the relevant button to confirm your cash-out, you won't be able to reverse the decision.
What if My Bet loses After I've Partially Cashed Out?
A gray cross icon is a sign that your bet has lost; however, you can still keep the amount you've withdrawn partially, which you can see in the 'Returns' section.