Gamble USA strives to improve your online gambling experience. We aim to help you play safely, make informed decisions when gambling, and increase your betting knowledge through our guides.
We adhere to strict editorial integrity; our content may contain links to products from our licensed & legal US partners.
With more than half the country having already said yes to sports betting and additional states in the process, the legal US sports betting market size is expected to surpass $100 billion by 2025.
There has never been a better time to get in on the action, thanks to dozens of online sportsbooks and mobile betting apps competing for customers by offering extensive listings, competitive odds, and generous welcome bonuses.
Those hoping to become a professional sports bettor don't have to live in Las Vegas anymore.
With an estimated 19 million legal sports bettors in the US and counting, you'd think you'd hear more success stories. Unfortunately, the harsh reality with sports gambling is it is just that. Gambling.
Only about 3-5% of sports bettors are profitable long-term, and even less are able to turn their hobby into a profession, earning an average of $50-100k. But it takes a lot of patience, strategy, luck, and sticking to the safest sports to bet on.
It sounds crazy, but it can be done by hitting just 53-55 percent of bets. There is no need to wait, you can sign up today if you are living in a state with legal online sports betting and start your wagering jourey.
Below we cover who's been doing it the best and the longest and explain what it takes to join the ranks.
5 Richest and Famous Sports Bettors
Sports betting has come a long way since the days of Jimmy "The Greek" Snyder talking odds on television.
Many notable personalities have popped up since, including sharps like Ben Patz, James Holzhauer, JV Miller, Steve Fezzik, and Vegas Dave, but we've focused on the most successful sports bettors ever to do it. These pro sports bettors have wagered successfully at the above betting sites and at retail locations in the USA.
#1 Billy Walters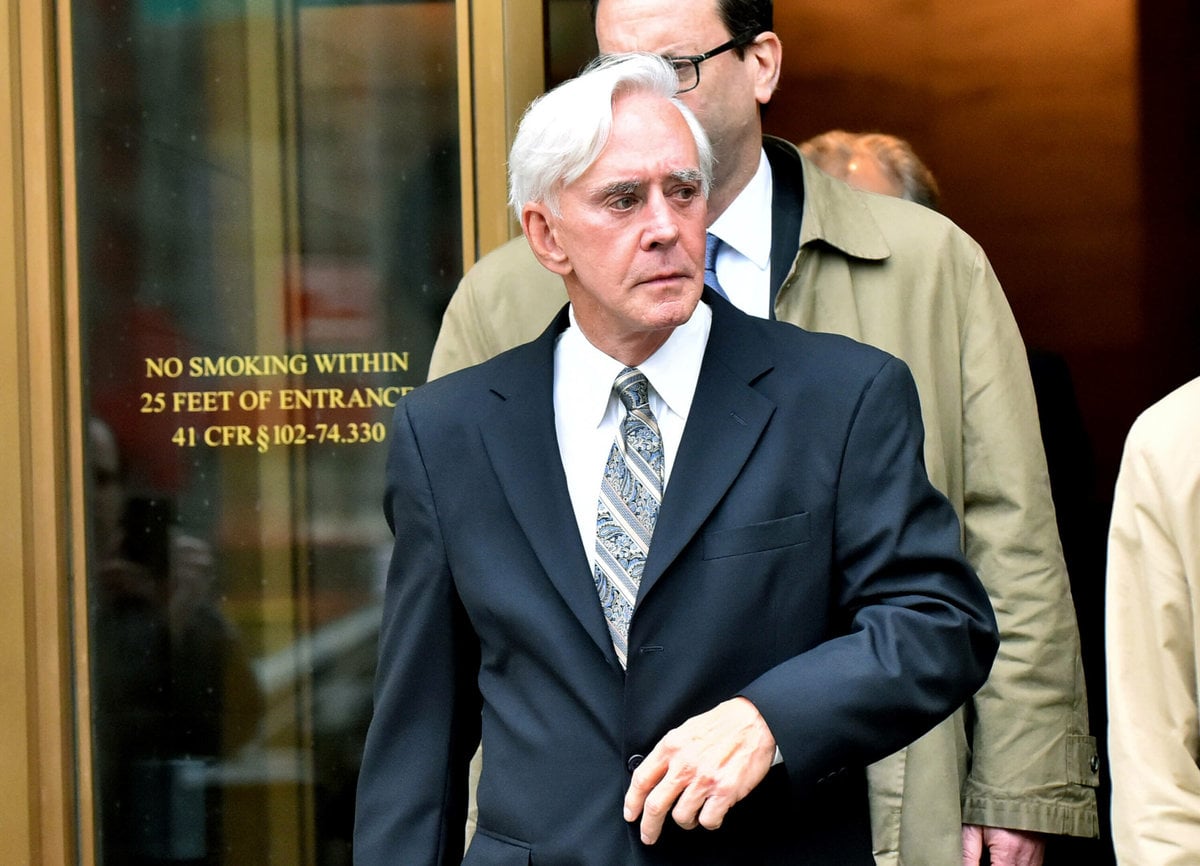 A car salesman in Louisville, Kentucky, Billy Walters was busted for running a betting service before moving to Las Vegas, becoming a professional sports gambler. Walters holds the distinction of having bet more money, more successfully than anyone in history, thanks to a 30-year winning streak against Las Vegas sportsbooks.
Enamored with sports betting by the time he was nine, Walters had lost $50k by the age of 22 but kept at it and by his 30s started winning, including setting the roulette record, after he and a partner played a possibly biased wheel for 36 hours nearly doubling their $2 million.
Walters joined a group in the 1980s that used computer analysis to analyze outcomes, which helped lead to only one losing year in 39 seasons. He claimed in 2011 that he could make $50-60 million in a good year.
Mainly betting American football, Walters worked a strategy dubbed the "head-fake," which entailed putting a decent size wager (by typical sports betting standards) early on a line in hopes of depressing the odds before doubling back later to place a larger bet at a better value.
Walters was sentenced to jail time in 2017 for insider trading but pardoned in 2020.
#2 Tony Bloom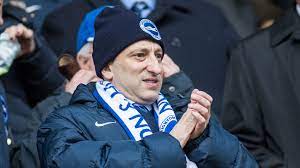 Some call him 'The Lizard,' others 'The Godfather of Gambling,' but to many bookmakers, Tony Bloom is the most clever man ever to place a bet.
Looking for action from an early age, the England-born gambler became an accountant and then an options trader for a short period before deciding to chase his passion.
Bloom risked it all on one bet in 1998 when he took France in the World Cup Final between them and Brazil. Just an employee at the time, he was so sure that France would win that he convinced management to put all of their winnings to date on the French, which they did.
With an estimated net worth suspected by some to be in the billions, Bloom built his bankroll by being a successful poker player, horse bettor, and heading a private sports betting syndicate.
He used some of that capital to create Starlizard, a consulting firm with 160 employees that provides customers with soccer betting tools. The company only accepts sports bettors with at least $2 million to play with.
Bloom's early sports betting success came by taking advantage of the oddsmaker's overreaction to injured players, and underestimating the team's chances, thus mistakenly adjusting the odds.
The lifelong soccer fan bought the soccer team Brighton & Hove Albion and is a majority shareholder of Belgian football club Royale Union Saint-Gilloise.
#3 Haralabos Voulgaris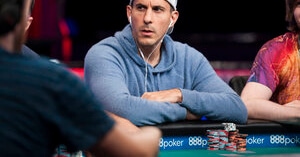 Along with being an exceptional poker player, Haralabos 'Bob' Voulgaris is widely regarded as one of the planet's most prolific and successful NBA sports bettors.
The Canadian-born bettor took a two-month trip to Las Vegas with his father after high school that would change his life forever. He spent most of his time in sportsbooks while his dad was at the tables.
Betting basketball since the 1990s, by the time Voulgaris was 25, he had amassed a bankroll big enough to regularly place $1 million in bets during a single day of NBA games.
Fresh out of college, Bob put his life's savings on the Shaq/Kobe Los Angeles Lakers to win the 2000 NBA Finals.
Voulgaris had a five-year stretch where he was hitting around 70 percent by using halftime odds to exploit the sportsbook's lack of account for fourth-quarter scoring and also exploited specific coach's strategic choices.
The Dallas Mavericks hired Voulgaris in 2018 as Director of Quantitative Research and Development, a position created just for him and held for three years.
#4 Jim 'Mattress Mack' McIngvale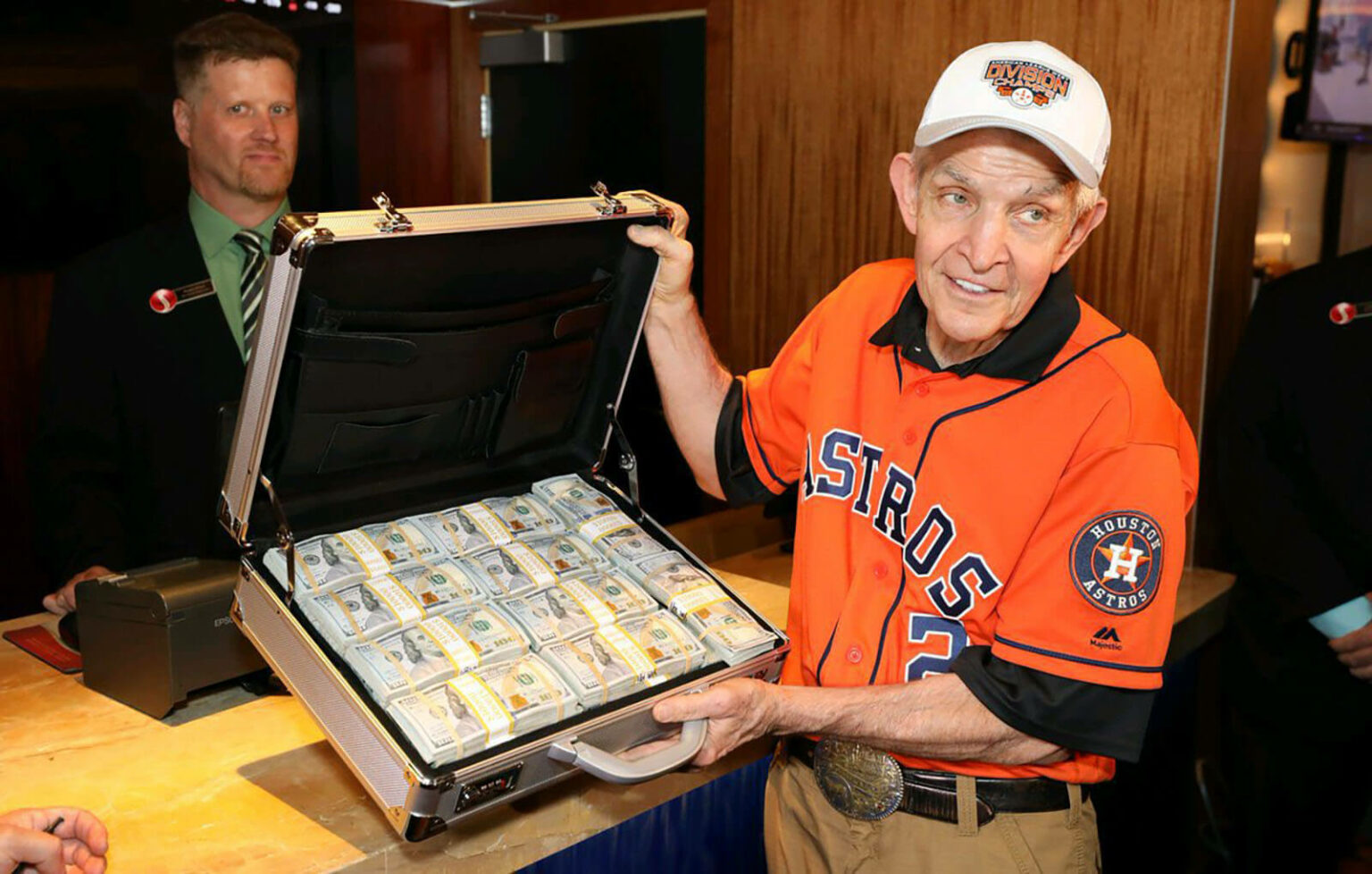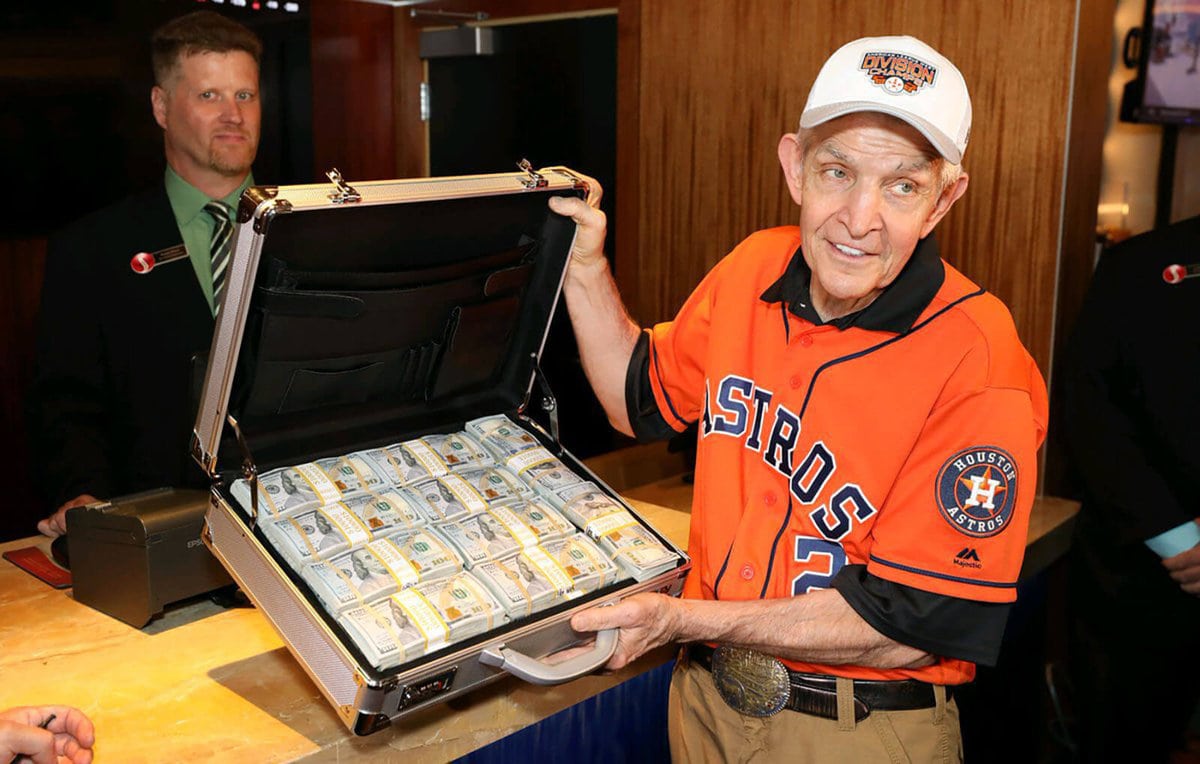 Whether it's the Kentucky Derby, Super Bowl, or World Series, you better believe Jim "Mattress Mack" McIngvale is cooking up something big and isn't afraid to let people know.
Known for making massive bets, the Mississippi-born Texas businessman's major wagers routinely make the news rounds during significant events, including the largest single sports bet ever placed through a legal sportsbook.
McIngvale has leveraged the publicity of his bets into promotions where shoppers at his furniture store receive refunds if his bets win. While this does limit some of his net profit, the hedge helps him move a lot of furniture over the years, usually putting him in the green either way.
His $5 million record wager on the Cincinnati Bengals to beat the Los Angeles Rams in Super Bowl LVI (2022) edged the previous record of $4.9 million bet on the St. Louis Rams to beat the New England Patriots in Super Bowl XXXVI (2002) placed by an unlucky anonymous bettor.
McIngvale wagered an additional $4.5 million on the Bengals, setting the record for the largest mobile bet in history.
During the 2021 MLB season, McIngvale bet an estimated $13 million across multiple wagers on the Houston Astros to win the World Series. They did not.
#5 Zeljko 'The Joker' Ranogajec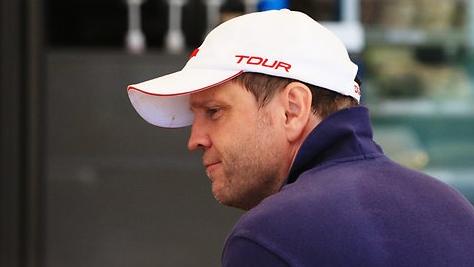 One of the more controversial syndicate contemporaries, Zeljko 'The Joker' Ranogajec, is said to be one of the most innovative advantage players of all time, parlaying an alleged bankroll of a few hundred dollars into millions.
In his early life, the Australian studied finance while working as a casino employee, where he mastered the art of card counting. Ranogejec was eventually banned from most casinos on the continent. In 2011, he was inducted into the Blackjack Hall of Fame.
Worth about half a billion bucks and estimated to place $3 billion in wagers annually, Ranogajec dabbles in a little bit of everything, including setting the record for largest keno win at $7.5 million in 1994.
The Joker's exploits as a professional sports bettor are lesser-known, partly because he uses at least one known alias, but his name shows up on every list of wealthiest sports gamblers.
What is an Expert Sports Handicapper
The learning curve to jump-starting a sports betting career is cut thanks to more information and access than ever. Still, becoming an expert is no simple feat.
Successful sports bettors deeply understand their sport(s), the various wager types, and have plenty of experience placing bets.
The Reality of Professional Betting
It's not easy. Takes practice, patience, and a plan. A decent bankroll doesn't hurt either, although it doesn't take a tremendous amount to try your luck.
There is no shortage of football betting strategies and systems to consider. Many include some form of middling. Which does require more funds but helps limit exposure to risk.
Winning Statistics of Professional Sports Bettors
Looking to make positive expected value bets on instances where bookmakers have underestimated or overestimated the odds correlates to long-term success.
The edge comes by avoiding buying the false value after the bookmaker's margin is added.
This value is not usually found in betting heavy favorites on the moneyline, which keeps many professional sports bettors on the hunt for underdogs.
Biggest Sports Betting Wins
It's unknown who or how much might have won during the Dodgers vs. Astros World Series in 2017, but it's rumored that $14 million was won during the matchup.
Celebrities like Charles Barkley and Phil Mickelson are known for being sports betting enthusiasts. Other famous folks who like to have a go at it include Ashton Kutcher, Floyd Mayweather, Michael Jordan, and 50 Cent.
New Orleans Saints Super Bowl (2010) – Unknown / Bill Walters
$3.5 mil bet on the five-point underdog Saints against the Indianapolis Colts to win Super Bowl XLIV. The Saints won 31-17. Walters likes to keep his payouts private, but three years prior, he placed a $2.2 million bet on USC to beat Michigan in the Rose Bowl, which the two-point underdogs did 32-18.
Kansas City Royals Future (2015) – $2.5 million / Vegas Dave Oancea
$140k bet on 30/1 preseason odds that the Royals would win the World Series. The bet had to be split across 15 sportsbooks. He placed similar wagers with other teams, which the 2,400 percent return covered.
Tiger Woods Masters (2019) – $1.2 mil / James Adducci
$85k bet on Tiger Woods at 14/1 to win the Masters. The cashing wager was Tiger's first major win in 11 years, and the 1,300 percent return helped Adducci set the Williams Hill record for largest individual futures payout.
New England Patriots Super Bowl (2002) – $800k / Charles Barkley
$500k bet on the 14-point underdog Patriots against the St. Louis Rams to win Super Bowl XXXVI. The Patriots won 20-17.
Baltimore Ravens Future (2000) – $560k / Phil Mickelson
$20k bet on 22/1 odds that the Ravens would win the Super Bowl. With the help of some partners, Mickelson's group split a 2,700 percent return.
Who is the Richest Gambler in the World?
Many of the richest gamblers made millions on a mix of poker, casino games, and horse racing by identifying trends to take advantage of or creating algorithms to calculate outcomes, eventually partnering with other sharps to pool resources.
The most successful is blackjack and horse racing bettor Bill Benter, with a net worth of over $1 billion.
Born in Pennsylvania, Benter found early success at the tables and was banned from nearly every casino in Las Vegas for counting cards after seven years of playing blackjack.
A man of math and physics, Benton put his degree to use by teaming up with Alan Woods in Hong Kong to create one of the world's first software-assisted horse racing operations. The program was well ahead of anything at the time.
Known to bet $5-10 million on a single race day, today Benter earns upwards of $100 million annually.
How to Become a Professional Gambler
There are plenty of resources to get caught up on popular strategies in a hurry, with hundreds of subscription-based handicappers offering their picks. Buying access can be a great way to learn more about a professional sports bettor's thought process, but don't go overdoing it just because you're paying for a subscription.
Some unsavory characters might even participate in sports betting account buying in an effort to avoid sportsbooks limiting their accounts if they're too successful. However, this is considered illegal and can lead to the account in question getting locked.
Other tools successful sports bettors add to their arsenal include odds trackers, true value calculators, and public monitoring to help gauge bets before placing them. When the percentage of bets placed and the weight of those bets don't align, there is an opportunity to fade the public afoot.
Tracking results from closing lines to outcomes using a sports betting journal will help reveal patterns in play. The number in the account doesn't always tell the whole story. Maybe your NFL bets are being propped up by your college football winnings, and it's time to adjust.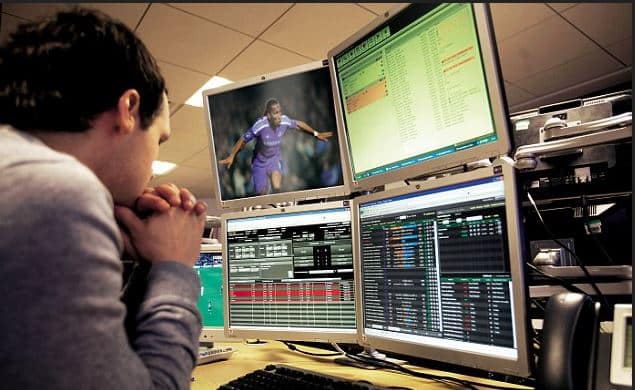 Mentality of Pro Sports Bettors
Professional sports bettors treat gambling as a full-time job, applying similar discipline and goal setting towards having long-term success. Like trading the stock market, narrowing focus and money management are essential.
The best sports bettors place minimal bets and usually only wager 1-2 percent of their account on any bet. Depending on the success, there may be a need to increase or pull back on the unit size, but it's best to remain consistent.
At night aspiring professional sports bettors should be checking point spreads on the following day's games, tracking line movements, and monitoring the news for any information that might give a sports bettor an advantage.
Understanding how a coach calls a game or responds to streaky play or how a sportsbook responds to injuries or halftime scores is how some of the best have been able to find an edge.
How much do Sports Bettors make?
The richest pro sports bettors in US, such as Zeljko Ranogajec and the others we have mentioned above, can set themselves up for life. Luxury yachts, mansions, and constant vacations are the order of the day for the top sports bettors in the country as they enjoy the fruits of their labor in style. They prove that profitable sports bettors do exist, but you should always remember that if it was that easy to gain excess wealth, everyone would be doing it. Being profitable comes down to have a well defined strategy that you have thoroughly researched that includes knowing when to walk away and what events to target.
It has been reported that the annual salaries for sports bettors can range from $117,500, which is right at the top end, down to as low as  $18,500. Most professional gamblers salaries come in the $30,000 to $62,000 range across the United States.
So, you can earn a very good salary through sports betting but like anything in life, you have to be dedicated and work hard. Anybody could get lucky once and make some money from horse racing betting even though you know nothing about horses, but you can't make a living hoping to strike lucky all the time. The key to figuring out if you can make a living from sports betting involves working out your ROI across a certain period of time. You need to know how many bets you should make a day, what sports to bet on and when, how much to stake and which sportsbooks to choose.#
The amount sports bettors make varies massively. However, if you want to be earning the top end salaries, which we assume you do, then start researching today and begin building that bankroll.
You can get in on the action today. The two biggest sportsbooks in the US, DraftKings and FanDuel, have generous welcome bonuses to get you started:
You can Sign up today to get hold of these promos. Use the promo code GAMBLEUSA on sign-up to get these offers instantly in your betting account.
How to Respond to Losses
Sports bettors should view bankroll fluctuations as inevitable and natural events.
Risk is a muscle that must be built like any other. If throwing money at educated guesses isn't in your comfort zone, it needs to be. This will help you avoid going on tilt in the event the losses begin piling up. Don't raise the stakes trying to recoup losses all at once. It's a recipe for disaster more often than not.
For instance, after losing a third of his bankroll in one month, Voulgaris dialed back his bet size and increased his hunt for statistically edges that would produce over time.
It's also ok to take a day or week off if necessary. Online sportsbooks allow bettors to set responsible gaming limits. Use the time to review what is and isn't working.
Key Takeaways
Whether trying to be a professional sports bettor like Billy Walters, Tony Bloom, or Mattress Mack or just looking for a more exciting career path, the best sports bettors always have a plan and can handle losses without chasing.
It takes time to hone your senses, but it only takes one good bet to quit your day job.
Bettors in Arizona, Colorado, Connecticut, Illinois, Indiana, Iowa, Louisiana, Maryland, Michigan, Mississippi, New Hampshire, New Jersey, New York, Oregon, Pennsylvania, Tennessee, Virginia, Washington, West Virginia, and Wyoming can get started by checking out our list of the top/best legal sportsbooks. Be sure to use the promo codes to claim any welcome bonuses.
These, along with other promos like bet insurance and profits boosts, help mitigate much of the risk in testing some strategies.