Gamble USA strives to improve your online gambling experience. We aim to help you play safely, make informed decisions when gambling, and increase your betting knowledge through our guides.
We adhere to strict editorial integrity; our content may contain links to products from our licensed & legal US partners.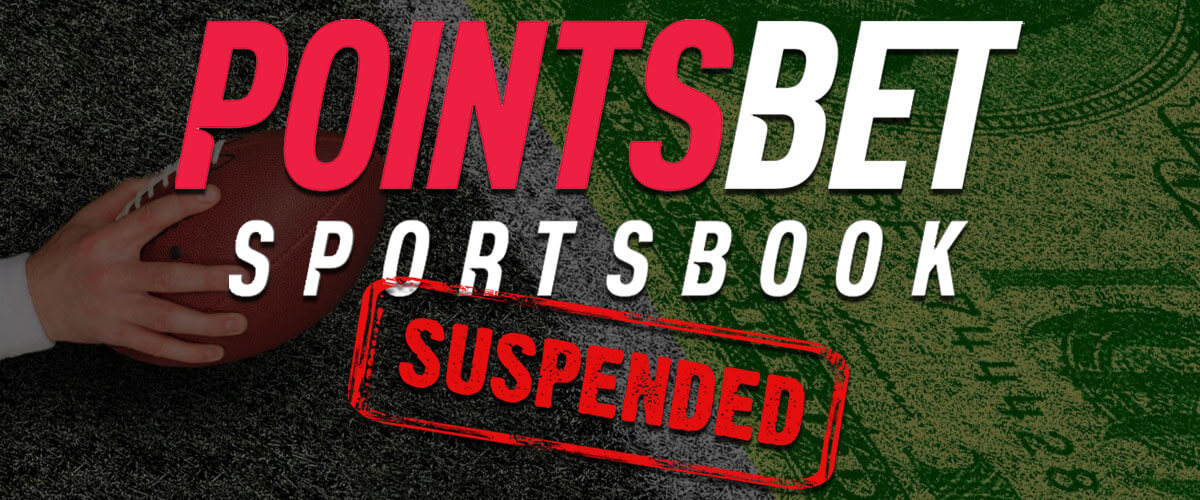 PointsBet is a top US sportsbook, and bettors love the high-risk, high-reward option it provides with its unique PointBetting system. With the potential to reap massive rewards on the site, it can be vexing when you find out you're unable to log into your PointsBet account due to a suspension or ban.
Logging in with the wrong credentials, accumulating too many wins, and betting like a professional are some things that get you banned on PointsBet. We introduce many more reasons in this guide, along with what you should do to get back your PointsBet account.
For many bettors, the PointsBet account may be beyond recoverable, and you have to consider other betting sites. We have a selection of the finest sportsbooks in the US for you to pick a platform that works for you.
Possible Reasons for Suspended PointsBet Account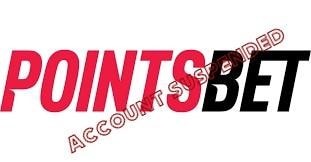 PointsBet has several reasons for restricting the betting account of a user, and we have put together a list of the possible reasons why you may be experiencing this issue. The operator won't let you know the reason beforehand, but you can read through the following to determine what you might have done to trigger an account restriction:
Registering Multiple Accounts
Opening more than one PointsBet account is a serious violation of its Ts and Cs, which will get you banned from the site. Although some bettors do this by accident and can prove their case to the operator with a valid reason, others do this knowingly.
Bettors who have previously been banned but want to enjoy the PointsBetting option may try to regain access by opening a duplicate account. Others may get greedy and try to claim the $2,000 free bet PointsBet offer multiple times.
Getting banned on the site means you're not eligible to use PointsBet any longer, and claiming welcome bonuses on other sportsbooks is a safer alternative that doesn't put you in trouble.
Suspicious Betting Activities
Bettors may engage in a suspicious betting activity, some of which are outright cheating. Some of the everyday activities that PointsBet forbids include:
Late Betting (placing bets after the results of an event have been announced)
Robotic betting patterns
Making deposits without placing bets
Requesting chargebacks often
These common suspicious activities will get the PointsBet bots to flag your account. Once your account is flagged, PointsBet will suspend or ban the account.
Inconsistency in your betting patterns can also trigger a PointsBet account suspension. For example, if you're a bettor who frequently places bets of around $10 at random times and alternates between wins and losses, going on a sudden winning streak while increasing your stakes to about $1,000 will trigger an investigation into your activities.
Opening an Account Using Details of Another Individual
An online gambling account is supposed to be personal, and using the details of another individual is illegal. There are several reasons why this is illegal, including the possibility of aiding underage gambling.
When PointsBet discovers that the operator behind an account is different from the name on the account, the operator will close the account and withdraw all winnings from the account. Since this is a serious regulatory offense, there is a possibility that you'll undergo criminal investigation for your action.
If you meet the minimum age requirement but don't live in a state where gambling is legal, there are other safer options other than using another individual's account. We recommend you visit sweepstakes sites pending when you move to another state or gambling becomes legal in your location.
Betting from an Excluded State Using a VPN
Online gambling is legal in just a few states in the US, and operators like PointsBet offer services in some of these legal states. Currently, PointsBet legal states include Colorado, Illinois, Indiana, Iowa, Kansas, Maryland, Michigan, New Jersey, New York, Pennsylvania, Virginia, and West Virginia.
These are the only states where you can legally access PointsBet, but some bettors use third-party applications to bypass the restrictions in place by the operator. VPNs are popular among players that choose to bypass geolocation restrictions.
PointsBet considers the use of VPN software as a form of cheating and will suspend or close any account caught in this act when it tries to verify your location.
Your Wins Exceed Your Losses
This is the most common reason for account suspension, and although you won't find a note on this in the PointsBet terms of service, the sportsbook does ban people for too many wins on the site. If PointsBet notices that you're winning more than losing, there are several types of account suspensions it can impose, including
Limiting your maximum bet
Restricting access to specific sports markets
Placing a deposit limit on your account
These are some common actions you'll experience; however, if your account also shows suspicious betting patterns, you may get permanently banned from PointsBet. A sudden increase in your betting amount or actions indicating that you're a professional bettor are obvious betting patterns that PointsBet disapproves of.
10 x $100 Second Chance Bets
21+. T&C Apply
21+. T&C Apply
Awesome live betting
Multiple bet types
Huge range of sports & markets
Breach of PointsBet Terms & Conditions
The PointsBet terms and conditions page is a very comprehensive section of the site. Going through everything on this page will take some time, but we recommend you do so before you start placing bets.
The critical sections of the PointsBet terms and conditions cover topics such as:
Identification requirements
Account Security
Chargebacks
Fraud
Dormant accounts
Other topics are discussed, which will give you information on what you can or cannot do on PointsBet. If you violate any of these terms and conditions, PointsBet can ban your account. Since there is already information on the Ts and Cs page, the "I didn't know about this" excuse won't fly.
Using Wrong Details to Open an Account
Suppose you're below the legal betting age and decide to open an account using the details of another individual, or you falsify certain parts of your profile information. In that case, PointsBet will suspend or terminate the account. In addition to preventing underage gambling, accurate details help PointsBet provide correct tax information.
Some users get lucky enough to only get the account locked, and have the restriction lifted after updating their profile with accurate details, but the account is banned permanently in many cases.
Dormant Accounts
The regulations regarding a dormant account vary depending on the state you reside in. For PointsBet bettors, your account will become dormant if you fail to log in within a three-year period.
For accounts with money, there is a sixty-day grace period to claim your funds, and PointsBet will notify you via email or postal mail. If you fail to do so, PointsBet will report and deliver the funds as abandoned to the state body regulating online gambling.
Your Verification Documents have Expired
Setting up an account on PointsBet requires a valid means of identification, and a driver's license or passport will suffice. However, these documents usually have an expiry date, and PointsBet will require you to update your details accordingly.
Your inability to provide full details when the sportsbook requests it will force them to suspend your account till further notice. The request for valid identification documents isn't just for KYC purposes but also to help PointsBet comply with the Bank Secrecy Act.
10 x $100 Second Chance Bets
21+. T&C Apply
21+. T&C Apply
Awesome live betting
Multiple bet types
Huge range of sports & markets
How to Restore Your Locked or Suspended PointsBet Account
There is only one route for customers who want to recover a suspended PointsBet account: to contact PointsBet support. The communication channels you can use include:
Email – service@pointsbet.com
Live chat – available on the PointsBet website
Twitter –

@PointsBetUSA
Getting your PointsBet account is a process that may take longer than you want to wait. You can find an alternative sportsbook to place your bets while the operator conducts its operations. You must cooperate with the PointsBet team during this period to improve your odds of getting your account.
Will PointsBet Let You Register a New Account?
No, a new account isn't an option for resolving a suspended or banned PointsBet account. Plus, operating multiple PointsBet accounts is against its terms and conditions, so you're only going to worsen your punishment.
We recommend you wait for a response from the support team when dealing with a restricted PointsBet account. However, if you still want to wager on your favorite sports team, you can create an account on any other top US betting site like DraftKings Sportsbook or FanDuel Sportsbook.
If you're lucky, a PointsBet account suspension can be lifted within a few days. However, this is in cases where the account was wrongfully suspended or wrong credentials were used when trying to log in.
For other instances where the suspension requires an investigation, you may need to wait weeks or months for the account to be unlocked. The good news is that you can get your account in these cases.
Other Options if PointsBet Doesn't Restore Your Suspended Account
A common outcome is for PointsBet to refuse to lift the restrictions on your account. As a bettor without a chance to reactivate your PointsBet account, your only option is to open a new betting account on another sportsbook.
Unfortunately, PointsBet may restrict your account without any notification, so it's possible you haven't researched other top platforms where you can make the most of your latest betting tip. To ensure you don't miss out on your next big payout, here are some of the top sports betting sites we recommend:
If you want to learn more about these sportsbooks, you can find detailed reviews on these platforms and more reviews on other renowned sportsbooks for US bettors on our site.
How To Restore Your PointsBet Account FAQs
Why has my PointsBet deposit been restricted?
PointsBet will restrict or limit your deposits on its site if your betting patterns indicate signs of gambling addiction. Responsible gambling is a vital part of PointsBet's operations, so it will take appropriate steps to ensure players follow these rules. This is clearly stated under section 1.3 (Member Obligations), No. 10 of the PointsBet terms and conditions.
What is the minimum age for gambling on PointsBet?
To use the PointsBet app for your gambling activities, you must be 21 or above to register. This age applies to other sportsbooks in the USA, so don't think you'll find another site that will let you gamble if you're below this age.
How long does PointsBet suspension last?
There is no fixed time for a PointsBet suspension. Some bettors may be lucky to get their suspensions lifted within weeks, while others may need to wait over a month. For bettors whose accounts have been banned, there is no chance of reactivating the account.
What to do if my PointsBet account is hacked?
You should notify the PointsBet team if your account has been hacked. The team will restrict access to this account and provide you with new secure member details to prevent the hacker from future access.

PointsBet makes it clear that you're in charge of your account security and will be forced to process a payout if the authorized credentials for the account are provided. Without making a complaint, PointsBet will assume the account holder has initiated the transaction.
Can I close down my PointsBet account?
PointsBet will not delete your account, but it can permanently close down the account, preventing access in the future. If you choose to close down the account voluntarily, you can withdraw funds from the account before it is closed. However, accounts closed for any reason that violates the PointsBet terms of service may need to forfeit winnings on the account.
How can I contact PointsBet customer support?
PointsBet customer support is available via email (service@pointsbet.com) and live chat on the site. You can also send a tweet or direct message to @PointsBetUSA (Official PointsBet USA Twitter account). The customer support team will be very helpful in resolving issues with a suspended PointsBet account.